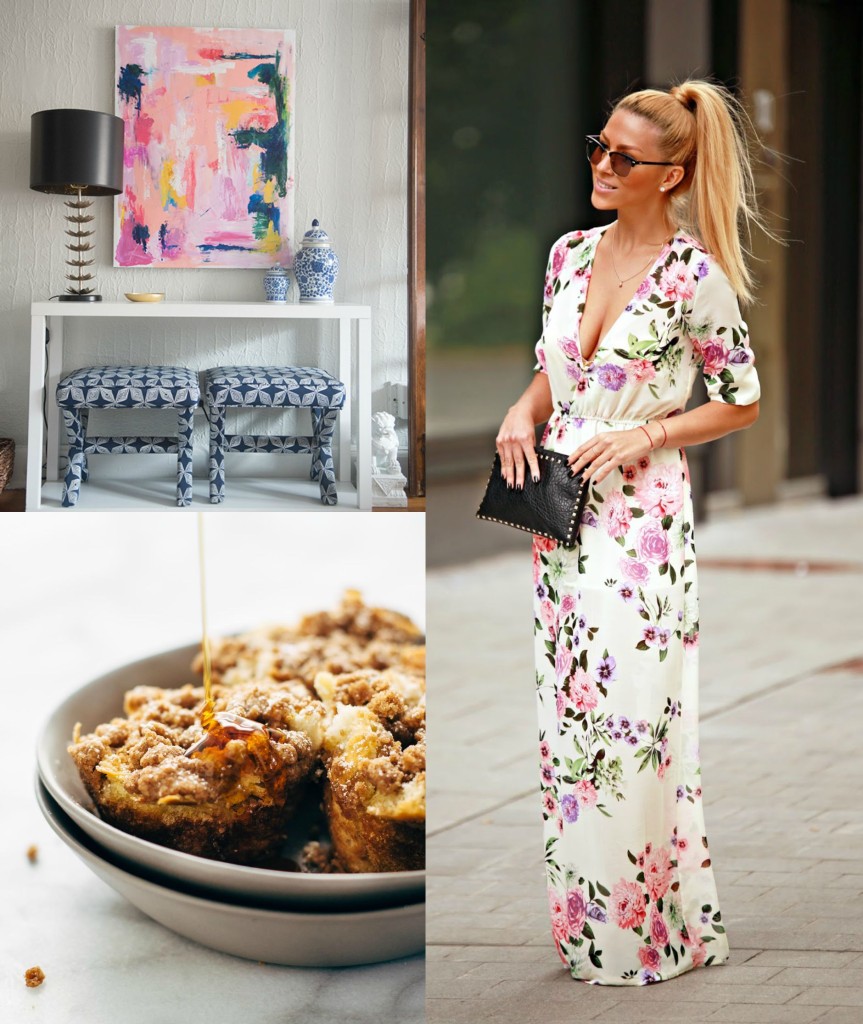 Wow, another week has come and gone! Here are some of my favorites this week. Have an amazing weekend!
Blog Favorites
As I look for more inspiration for our new apartment, I was so happy to see my favorite interior design blogger featured on Glitter Guide! Check out her blog and the feature!
Drooling over these cinnamon streusel french toast cups! SO YUMMY!
Dora has been one of my favorite bloggers forever, and she's looking stunning in a maxi dress – also, I wish when I tried to do my hair this way it would work!
Favorite Finds
I purchased two ponchos this month, and now I have my eyes on this one (for under $30)!
This plaid top is super cute – and perfect to transition into fall and winter with some layers.
The best highlighter I've ever used. I can't even explain, just buy it and I'm promise you'll love it too! I use this brush to apply it to my cheek bones, a little on my forehead, right above my lips, and just the slightest amount on my nose.
These Steve Madden heels are stunning, and super discounted right now!
Rachel's Lookbook
Earlier this week, Emma decided to join us to take pictures. I ended up posting on National Dog Day, so it worked out well! I am also still struggling to find a good dressy/casual balance at my new job, but think I'm starting to get there.
The damage is done…. so I guess it's on to next month. See what I bought and how much I spent on clothes in my August budget update!