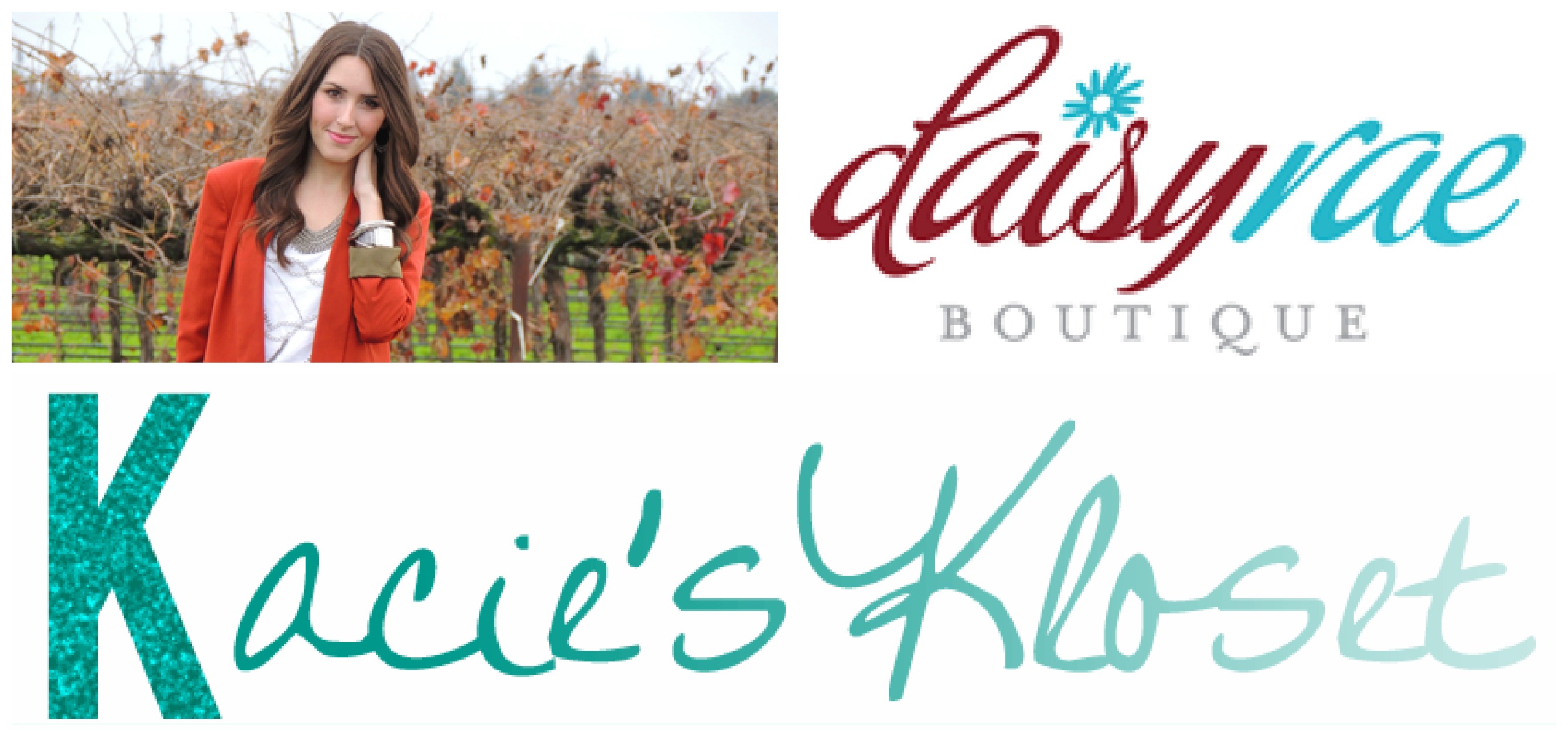 "Anyone can get dressed up and glamorous, but it is how people dress in their days off that are the most intriguing."   —  Alexander Wang 
There are a lot of fashion and personal style bloggers who can probably relate to this quote, as many document their personal style for everyday purposes and follow other bloggers who do the same. Kacie Ellis, owner of Daisy Rae Boutique and voice of Kacie's Kloset,  tries to find styles for her online boutique that shoppers want to wear for everyday life.
Kacie started her personal style blog a year after she opened her store as a way to advertise and feature some of the items in her store.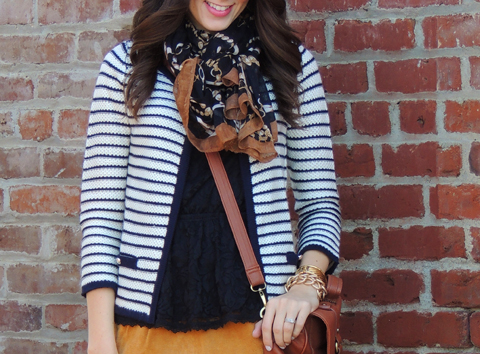 "Initially, I hadn't planned on starting a blog," Ellis said. "To be honest, when I started my online store, I didn't know much about blogging or the online shopping community. I quickly learned that blogs are the best way to advertise."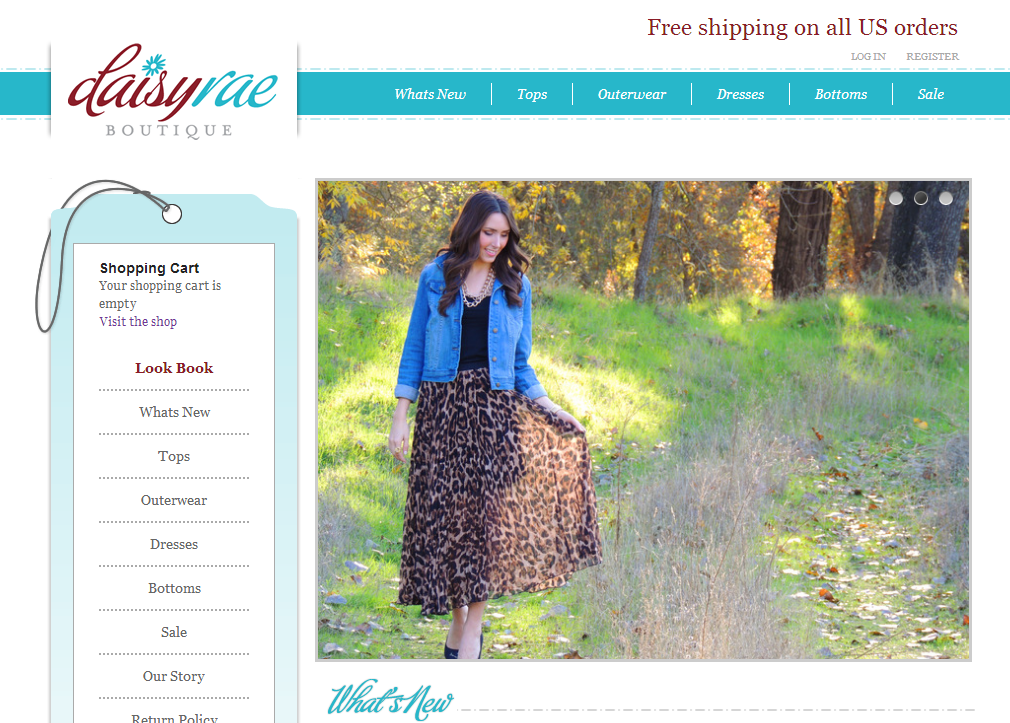 The concept of Daisy Rae took a lot of brainstorming, but Kacie knew right away she wanted to share her love of fashion and finding trendy styles at reasonable prices — which is why nothing is over $50.
"Daisy Rae is a shopping experience that people can enjoy, a place where people can find clothes that are both fashionable and affordable," Ellis said.
Ellis took advice from friends and family who have their own businesses before launching her boutique online. Her mom and sister helped her figure out what to sell, whether to have a store front or open a store online while her dad helped her with finances, something he's been involved with for over 30 years.
As far as deciding on a name for her business, Ellis wanted something to reflect her personality and looked to friends and family for help.
"Picking out a name took a lot of brainstorming and feedback from family and friends. We decided on Daisy Rae because Gerbera daisies are my favorite flower and my middle name is Rae," Ellis said.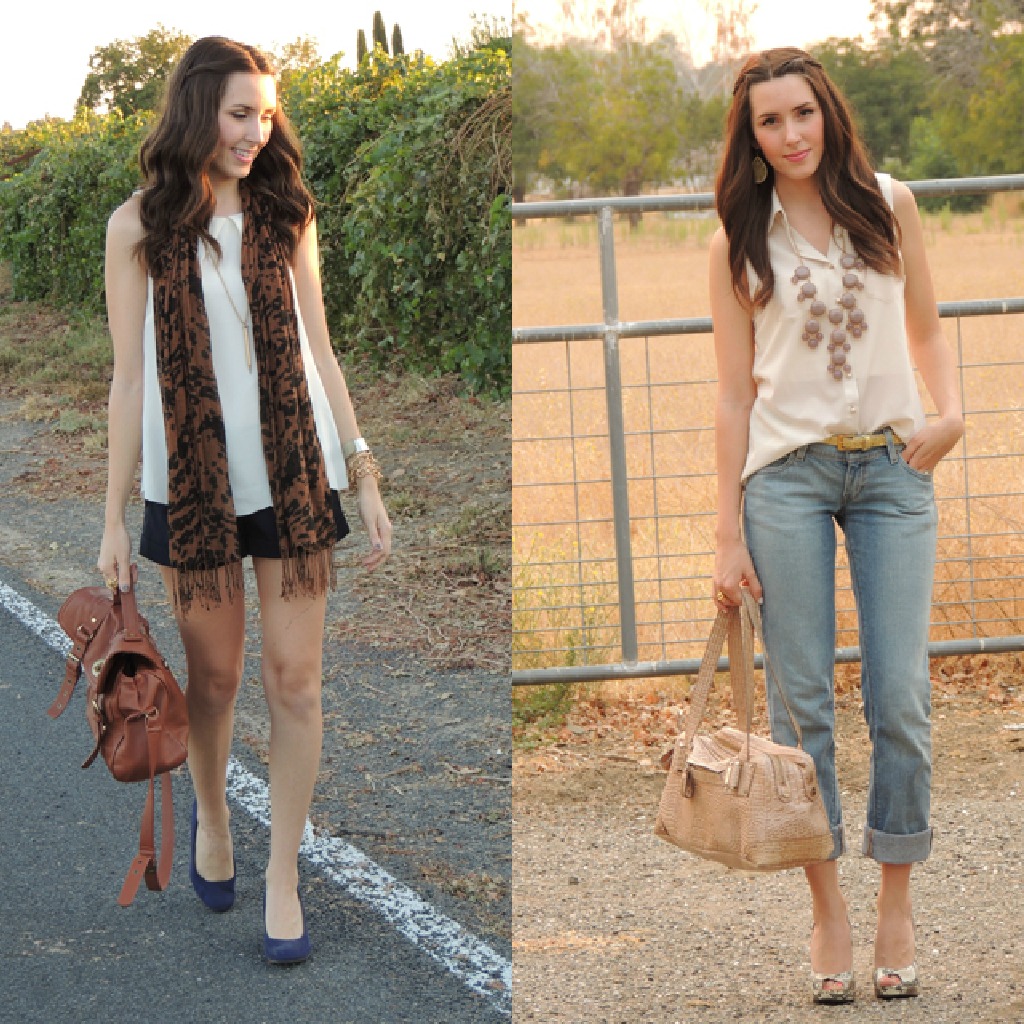 Ellis gathers her inspiration for items to buy for her store from multiple sources, including magazines, fashion blogs, Pinterest and TV shows. She also works closely with her mom and sister when it comes to final selection of items for her store.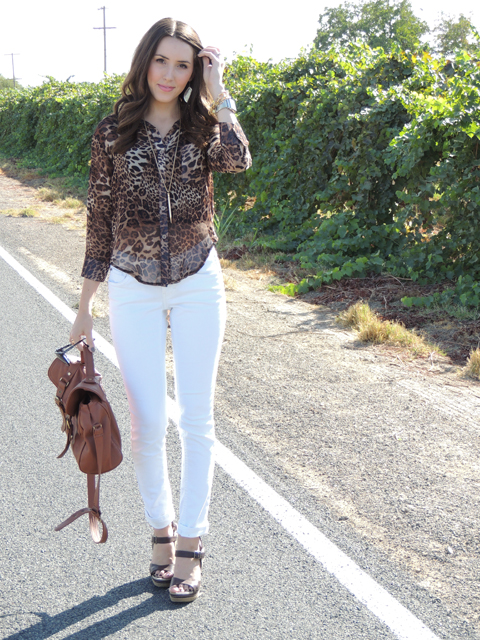 "It's great getting their opinion because we all have different body types, so we are all looking at things a little differently. It helps me pick out items that will flatter all body types," Ellis said.
Although Kacie consults with her family on various aspects of her business, she said it is still important to separate the time she spends with her husband and her family from business time.
"Working from home makes it easy to work any time I want and as late as I want," Ellis said. "I try my best to be done with my work by the time my husband gets home so we can spend time together without me being in my office or glued to the computer."
Ellis offers advice to those who want to start their own business or open an online boutique. First find something you're passionate about, work hard and never give up, Ellis said.
"There will be people who doubt you and there will be times that you doubt yourself and worry if all your hard work will pay off," Ellis said. "Never let that stop you, and remember 'Success doesn't happen overnight. Keep your eye on the prize and don't look back.'" (Quote from Erin Andrews)
Find Kacie's blog here, Daisy Rae boutique here
You can find Kacie on Instgram, Pinterest and Bloglovin'
You can find Daisy Rae on Facebook and Twitter