This shop is part of a social shopper marketing insight campaign with Pollinate Media Group® and Purina One, but all my opinions are my own. #pmedia #ONEDifference http://my-disclosur.es/OBsstV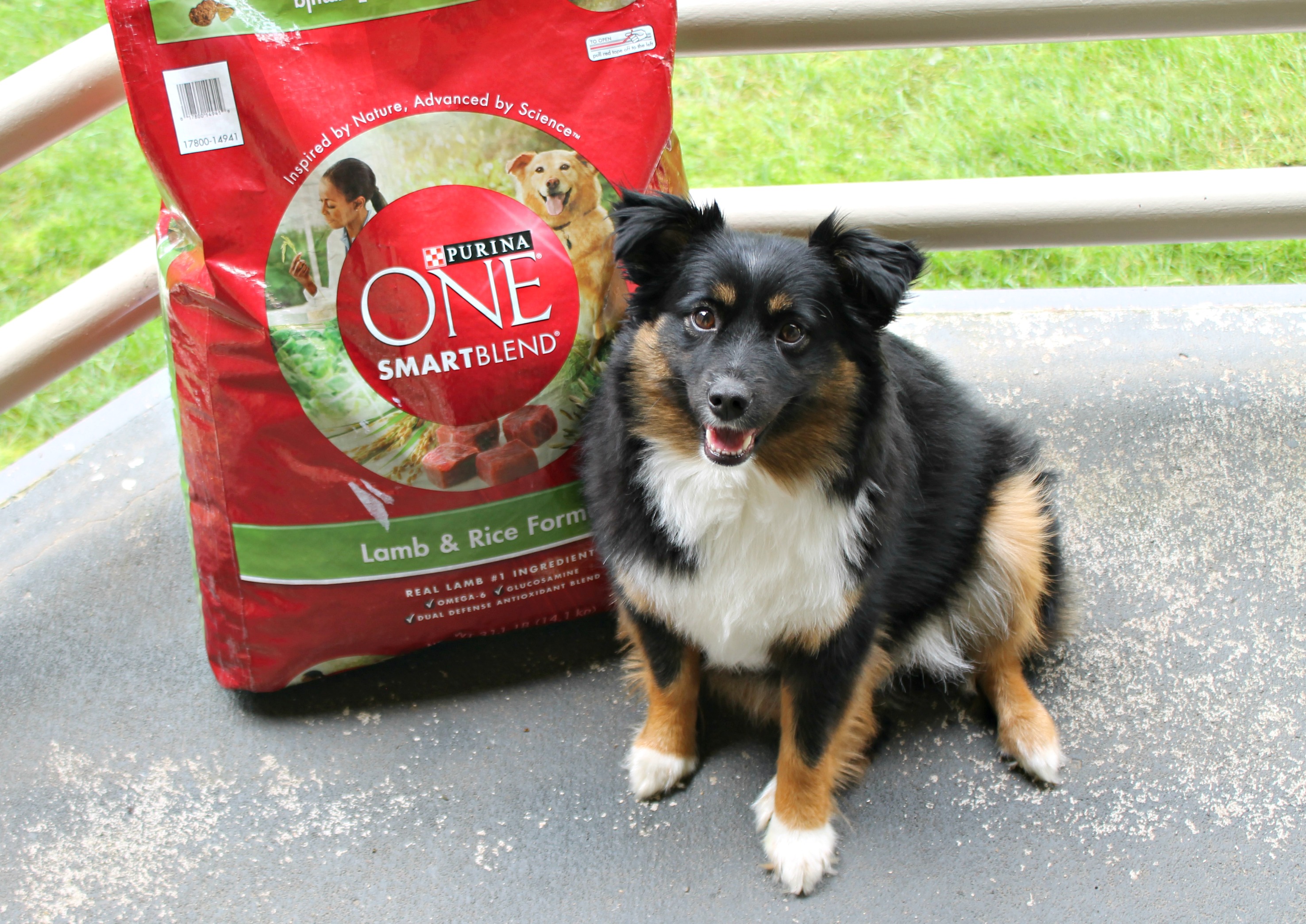 Emma is more than just a fur baby to me, she is my actual child. If you know me, then you know this to be true. Animals have always been a huge part of my life, as I grew up I went between wanting to be a veterinarian, a dolphin trainer and a marine biologist. While I'm not in any of those professions now, animals are still a huge part of my life, and I knew I would need a furry friend eventually.
About two years ago my boyfriend mentioned that he would be open to the idea of getting a dog (versus a cat since I had basically been begging for a cat forever). To me that meant, YES, the "idea of getting a dog" meant we are getting a dog! Of course, right? Within two months, little Emma came home with us and our lives have forever been changed. She has a personality unlike any other pet I've ever had. It's seriously like she knows what I'm saying to her, knows the difference between each one of her toys (go get sheep or Jeffrey "her boyfriend" aka the stuffed animal dog) and gives me sass when she gets in trouble. I mean, she makes light growling noises when I tell her to go to her kennel or if I pick her up when she's been napping on the couch and I want her to come to bed with me. She gets most excited about car rides because that usually means she gets to see other people or go to the dog park to play with other dogs.
Aside from getting a bit too excited when people come over to visit (and it is impossible to stop her from jumping on them and/or their laps — no sense of a personal bubble), she is super well behaved and listens. She is an absolute joy in our lives, and our families love her just as much. In fact, to our parents she is their little grand-puppy!!!!!! Our only challenge with her so far has been food. Something I never had issues with my dog growing up, so I figured all dogs would just eat whatever food I gave them, right?
Wrong. Just a few months ago Emma was throwing up clear/yellow fluid every other week from an empty stomach because she didn't love her food. I talked to the vet about it at her annual check up and he said because she is a herding breed (a miniature Australian shepherd) it is possible that she gets extreme anxiety when both my boyfriend and I aren't around her while she eats. We definitely noticed she is a social eater, she tries to entice us to throw her food like we are playing fetch before she'll eat it. Unfortunately with busy schedules, we really need her to eat when we give her food so she doesn't get sick off an empty stomach. We had to switch foods a couple times and nothing seemed to do the trick, or we noticed that she gained a lot of weight because it might be too much protein in her diet. Finding the right balance in a dog food, along with finding something she loves and helps maintain a healthy weight was extremely important to us. Then we heard about Purina One and the benefits.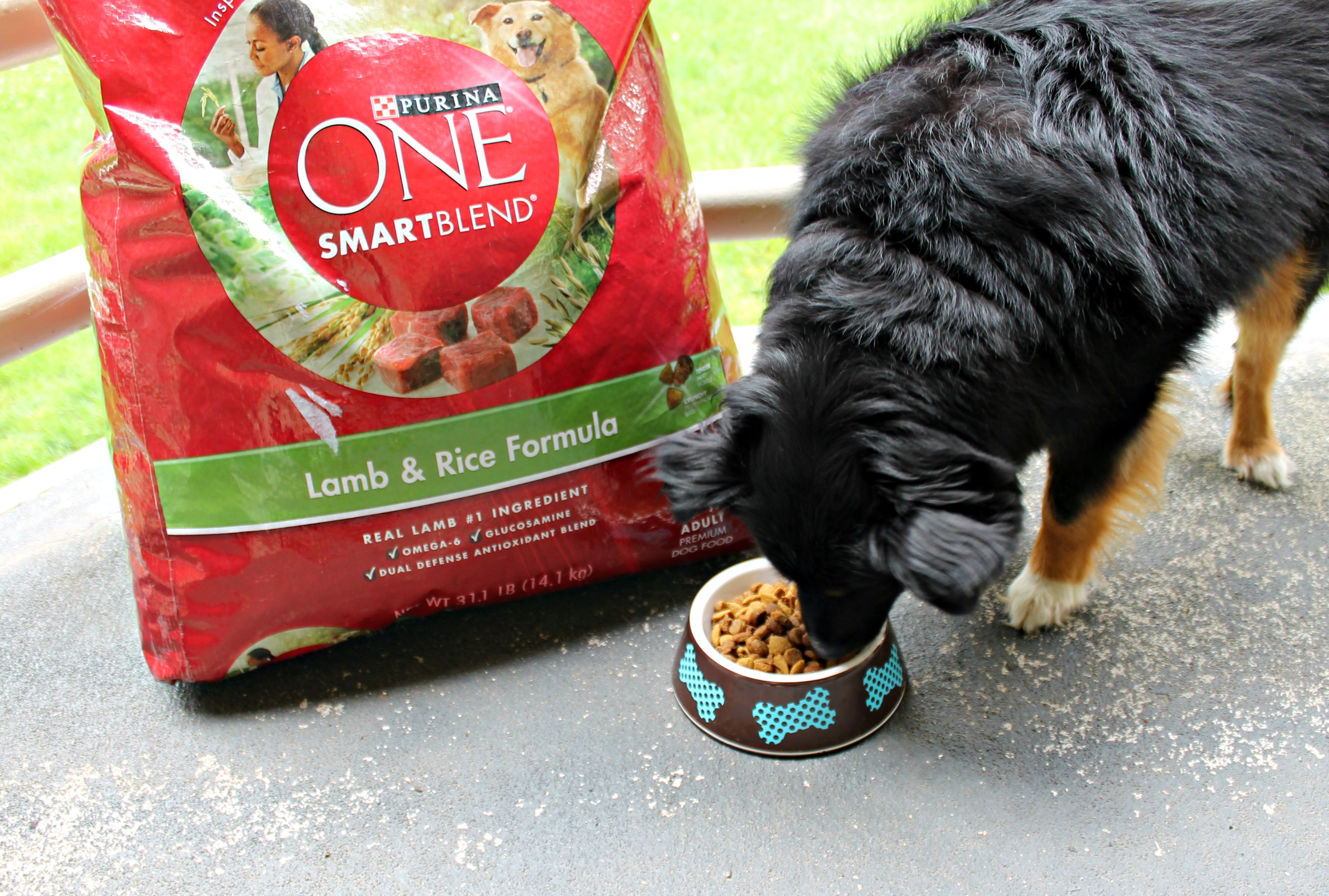 I was so excited to find out about the 28 Day Challenge! Some of the perks we were hoping to see right away with Emma were:
Taste – that she would love it right away and we wouldn't have to worry about her throwing up on an empty stomach anymore
Energy – while it was a rough winter for everyone in Minnesota, dogs included, we really noticed a decrease in energy and wanted our spunky pup back
Digestibility – with switching foods to find something she would like and benefit her, Emma has had some issues with her digestion, we wanted to get her back on track
Dental Health – we brush her teeth as we should, but we always want to make sure she has a happy, healthy mouth with strong teeth and healthy gums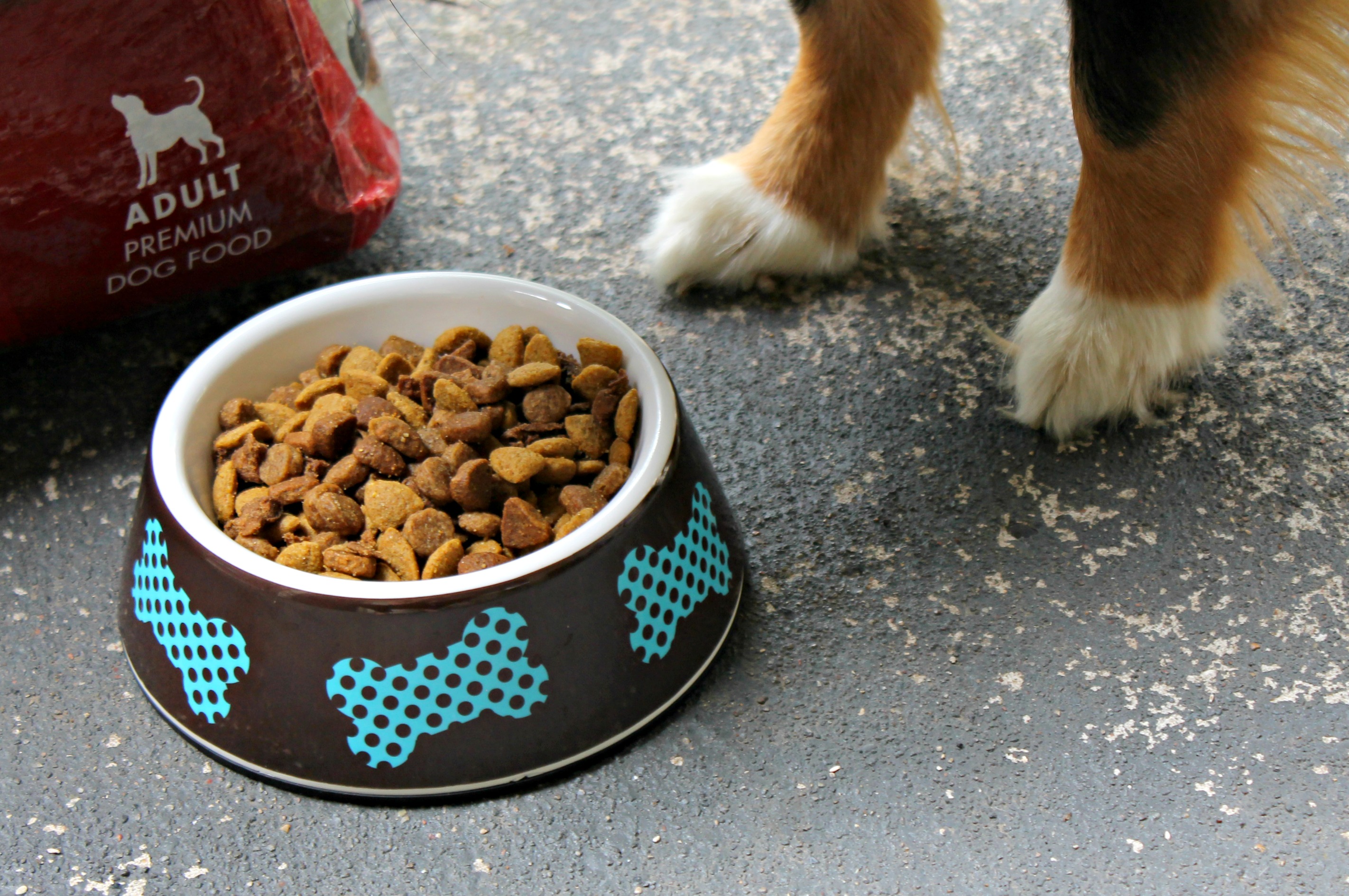 And here are the results after completing the 28 Day Challenge!
Taste – Emma absolutely LOVES Purina One. We never have to encourage her to eat and she gets excited now when I grab her bowl and fill it with food. There has been no throwing up on an empty stomach, and it makes me feel good to see her get excited for her food! This is a huge win for us!
Energy – We have noticed an increase in Emma's energy (which may be wearing us out even more) but if you are a dog owner, you know what I mean when I say she looks happier! It's just like with me, when I work out more and have more energy I am happier! She definitely has the spunk back we saw before this miserable winter, even in the hottest parts of the day she is trying to make us go play fetch with her, and just when we think she is tuckered out, she finds her favorite bone toy!
Digestibility – Her digestion system seems to be back on track. For awhile it was very apparent that she was having issues digesting and it made me sad. I just wanted to help her and make sure she was getting the nutrients she needed!
Dental Health – Her gums look healthy and teeth clean, and overall her breath has been less stinky! The crunchy kibbles of Purina One help reduce plaque to support health and cleanliness of Emma's teeth! A clean and healthy mouth means fresher breath too!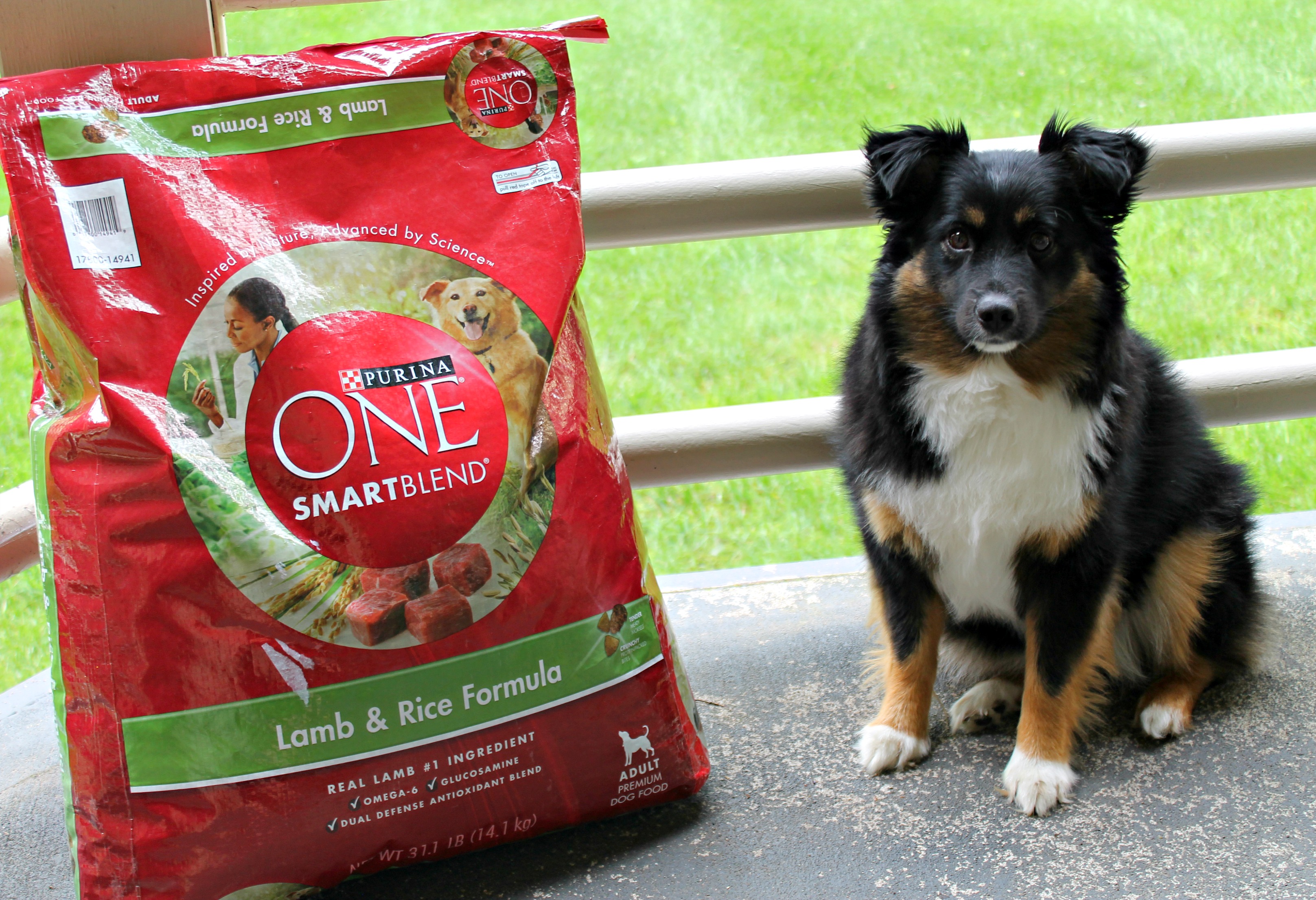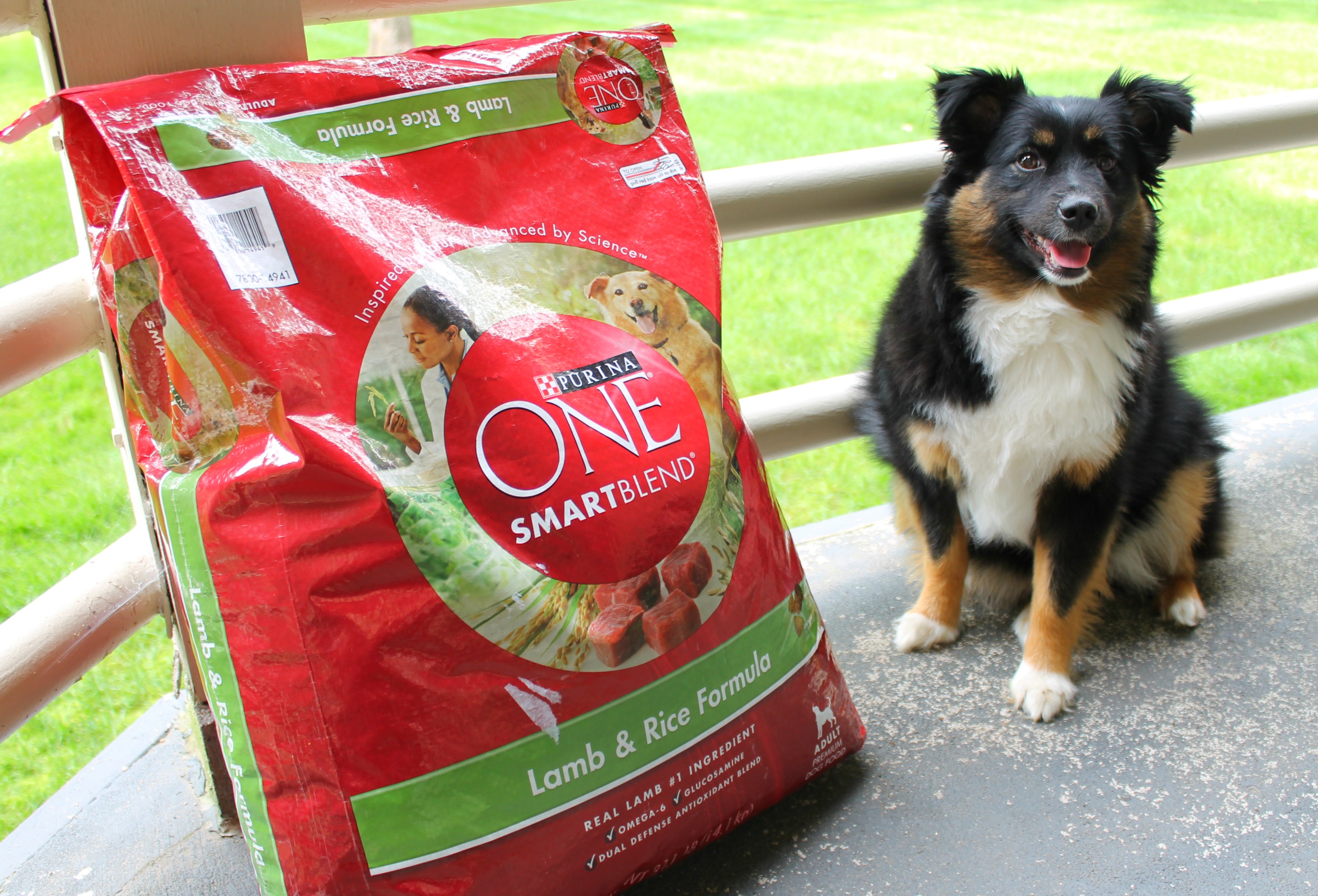 We always try our best too to take good care of her coat and groom her often because her coat is so beautiful when it is shiny and healthy! We have also noticed a shinier coat after the challenge! I have always wanted what was best for Emma, so when I see her so happy to eat her food and see the signs of a healthy pet, along with giving her lots of love and attention, I know I am doing everything I can to give her the best life possible. I feel confident that  Purina One has made a difference, and is something I would recommend trying for your fur baby! You can sign up to receive a coupon and start ASAP!
{You can follow Purina One on Facebook, Twitter and Instagram}