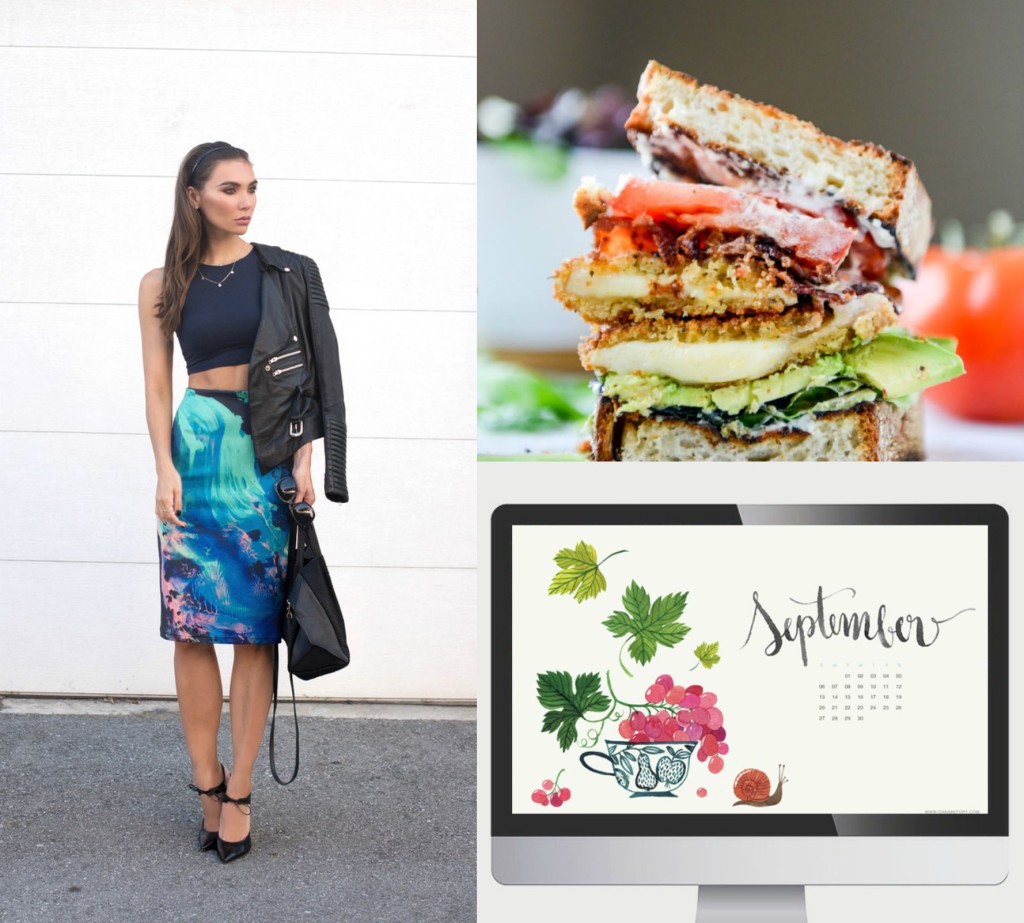 Happy Labor Day weekend! There is nothing better than getting a three-day weekend, especially when you don't have to use PTO for it. I've been a bit absent this week, but it's a combination of really needing a new computer (which I was supposed to buy last week) and having a sick boyfriend (who takes my pictures). We are going to be sticking around Minneapolis this weekend, packing up our apartment, exploring new brunch joints, and hanging out with a few friends in town – so next week should be better! Hope you have a great one – here are some of my favorites of the week AND some majorly awesome sales going on right now.
Blog Favorites
I found out about Tienlyn and her blog, Thoughtful Misfit last summer when we were both part of guest posting for Pose! (see my post here and hers here) And I've been obsessed with her style and blog ever since – it's not hard to see why. Not only is she gorgeous (seriously), but she is also very thoughtful (see what I did there?) about how she puts pieces together. It is so inspiring, and I love this ultra-feminine look, paired with a tough, chic leather jacket. The headband is the extra kick, I LOVE headbands, but never know how to wear them without looking like a teenager. Her? Flawless.
I think I am literally going to die over food excited – a provolone crispy BLAT (bacon, lettuce, avocado, and tomato)?!?! The state fair is going on right now, and this is sounding even better than my favorite cheese curds and fried pickles! Get in my belly! I'm going to have to make this next week for dinner – minus the avocado for the boyfriend. He's not a fan (gasp – I know I can't believe it either).
On Oana Befort, you can now download this adorable September calendar for your desktop, iPhone, iPad and more!
Favorite Finds
I have always been a fan of 1920's style, so anytime I see a good fringe piece, I'm all in. This fringe slip dress is beautiful!
Nordstrom is having a clearance sale and I could definitely use a new go-to weekend handbag and this Rebecca Minkoff handbag is on my radar, so is this Check Shift Dress (great for the heat now and for layering later), and this belted pleat dress that I would make an ideal office dress.
And those good old Labor Day sales, sales, sales! So many right now: A list of sales below:
And for those of you looking to book a hotel for an upcoming trip:
Hotels.com, $50 off when you spend $300 or more, code: LABOR50
Rachel's Lookbook
I'm sharing my go-to post-workout smoothie that I've been making for the past couple years. I love it because it is simple, and you only need four ingredients – I added a fifth one in my post-workout smoothie blog post to make it taste even better!
Fall, fall, can you feel it, can you feel it?! I could last week, not so much this week, but here's what's on my shopping radar for fall!