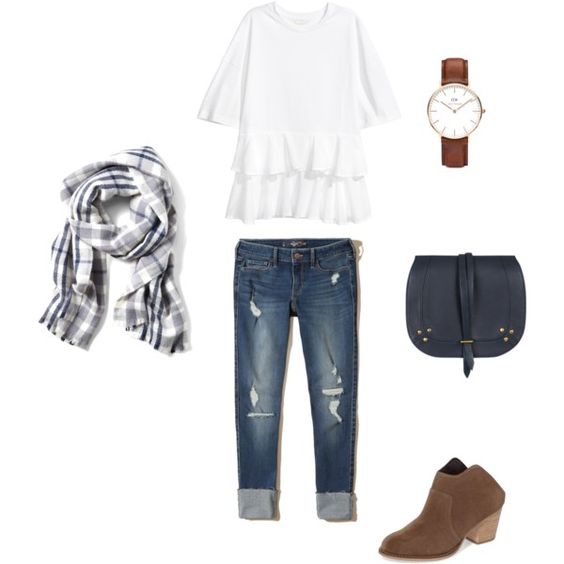 While the heat is still here and strong, I'm always looking to my closet to ensure a smooth wardrobe transition to fall. This outfit is the perfect example of what I'll be wearing over the next few weekends – and maybe even into October! I first and foremost need a trusty, heavy-duty and equally chic handbag to carry with me. I'm currently lusting over every single one of these Jerome Dreyfuss designer handbags, but if I were to splurge – it would definitely be a saddle bag. They are roomy enough for your wallet, phone and makeup – but small enough to easily carry and not get in the way when attending crowded weekend events! Also – these booties. HOW CUTE are these? Booties are the clear winner for transitional style – they give your feet that extra coverage, but can still be worn in warmer weather. And of course, how do you not add a scarf to the mix? By having layers, you can add or take off as needed.
Shop the Outfit
Shirt | Jeans | Watch | Handbag | Scarf | Booties
I have definitely gotten creative over the years living in the midwest, but I think the key is layers. Here are some examples of other transitional styles I've worn in the past: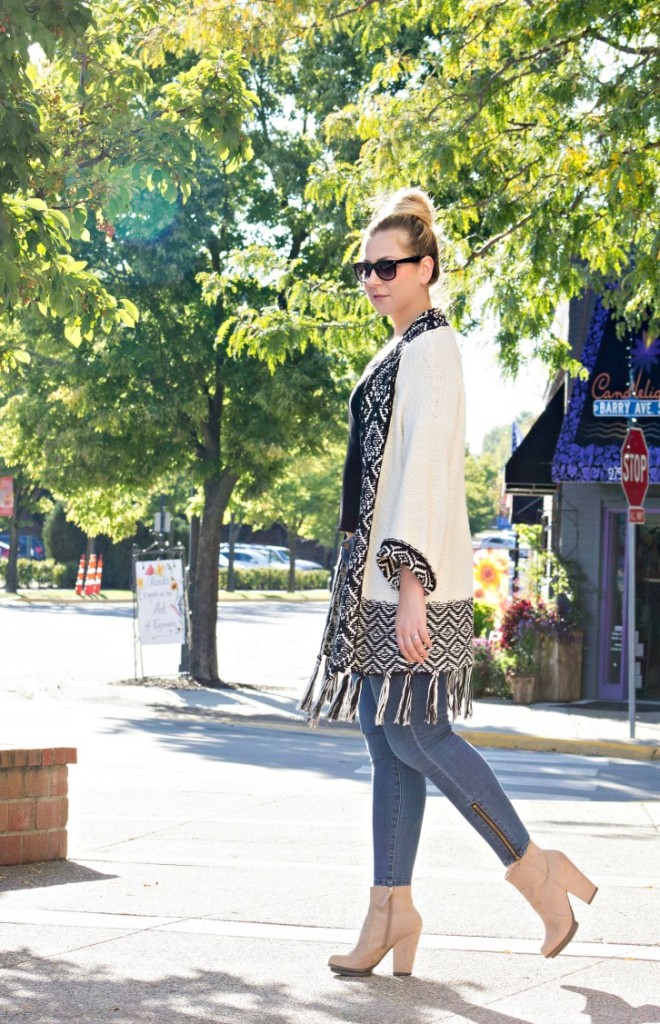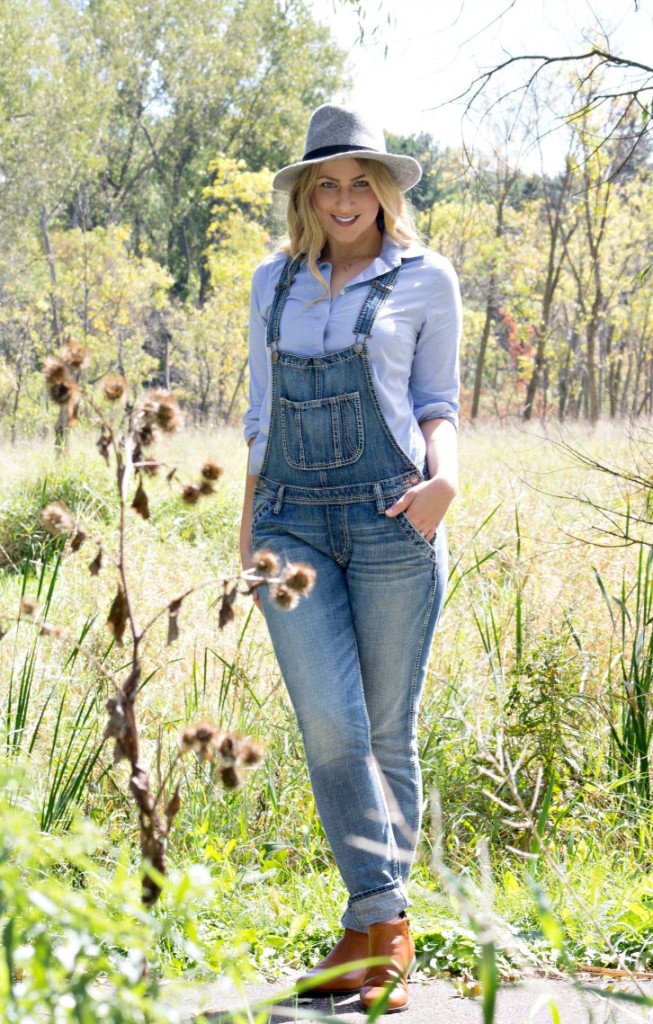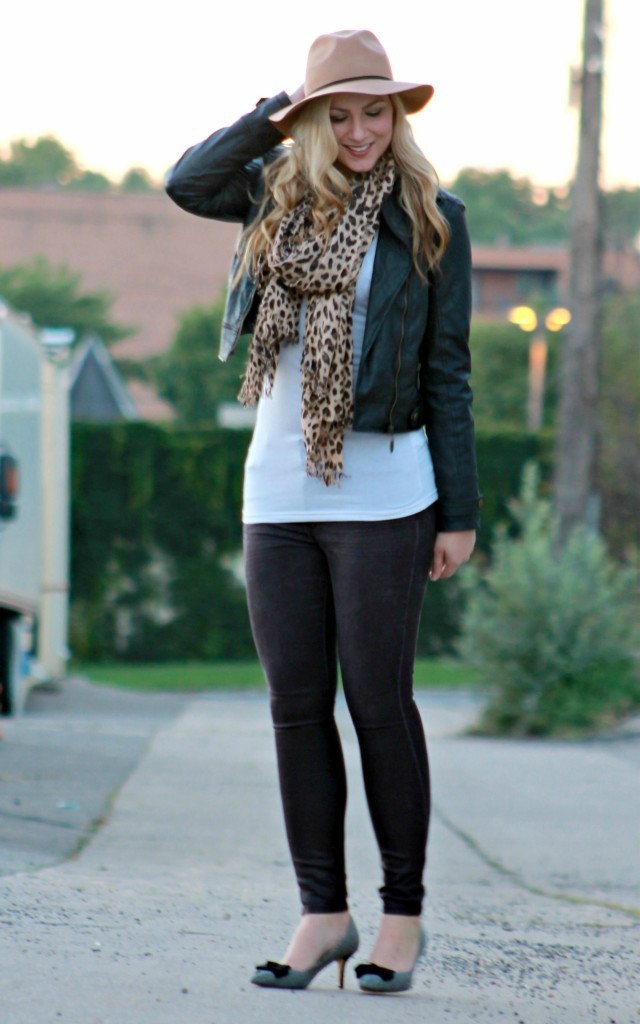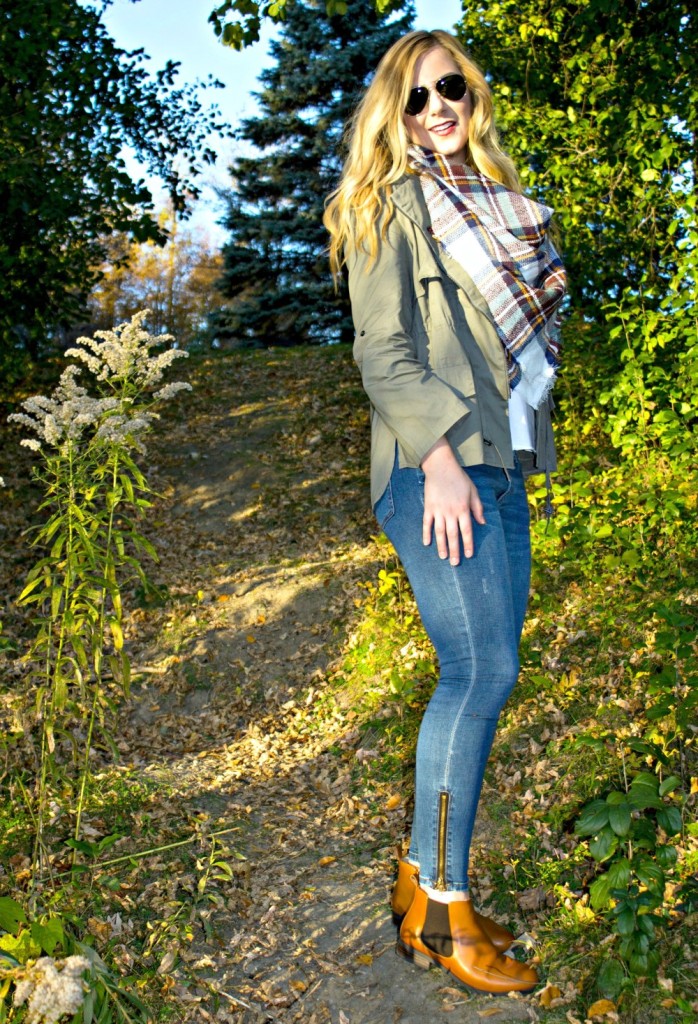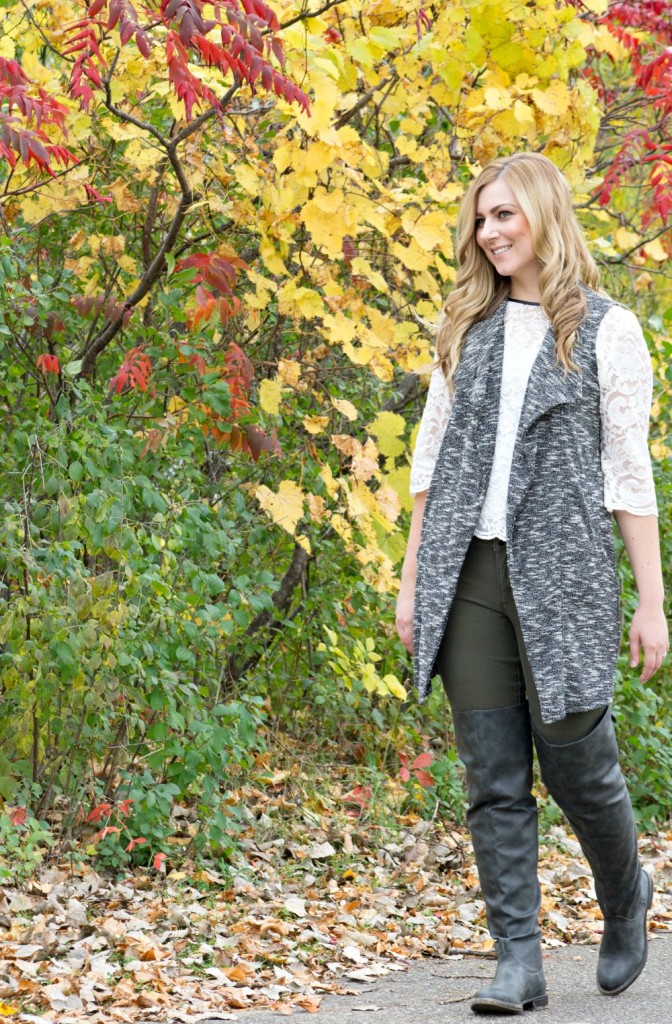 As you can see, I wear a lot of jeans, boots/booties, layering pieces such as vests and jackets and of course a scarf! I do pull out the over-the-knee (OTK) boots as soon as I can because I love the way they look, but sometimes they get too hot depending on the weather! Right now, it starts off cool, then warms up to above 80 degrees, so obvoiusly OTK boots have not been in my rotation recently. Once it starts to get really cold, I'm always wearing a jacket and opt for my oversized blanket scarves – and of course my WARMEST boots. I'm not going to say the evil "W" word, but that's a whole different transition.
Anyway, what have you been wearing lately? If you live somewhere that has four seasons – what do you wear on the weekends during the transition from summer to fall?
booties designer handbags designer purses fall style jerome dreyfuss minneapolis fashion blogger Minnesota transitional style