Did you know that the natural makeup look is set to be huge in 2020? Nobody is saying that you can't stick to wearing lots of different colored eyeshadows and bright lipsticks if that's what you want, but sometimes it can be nice to apply a natural makeup look just for a change. If you've tried this before and failed, this step by step guide will help you to nail it!
Step 1: Prep Your Skin
If you're going to nail the natural makeup look, then you need to make sure your skin is well prepped. You don't need perfect skin, but you do need to prep it properly. If you can start even a few days in advance, sticking to your face routine and drinking lots of water, it'll make a big difference!
Here's how you should prep your skin before applying any makeup:
Double cleanse
Tone
Serum
Eye serum/cream
Face cream
Leave a few minutes in between each step so you're not just piling products on and mixing them together. If you want to make sure that your makeup turns out as dewy and glowing as possible, you should apply a really moisturising cream or gel-like product. You could even apply a super hydrating mask for 10 minutes after cleansing!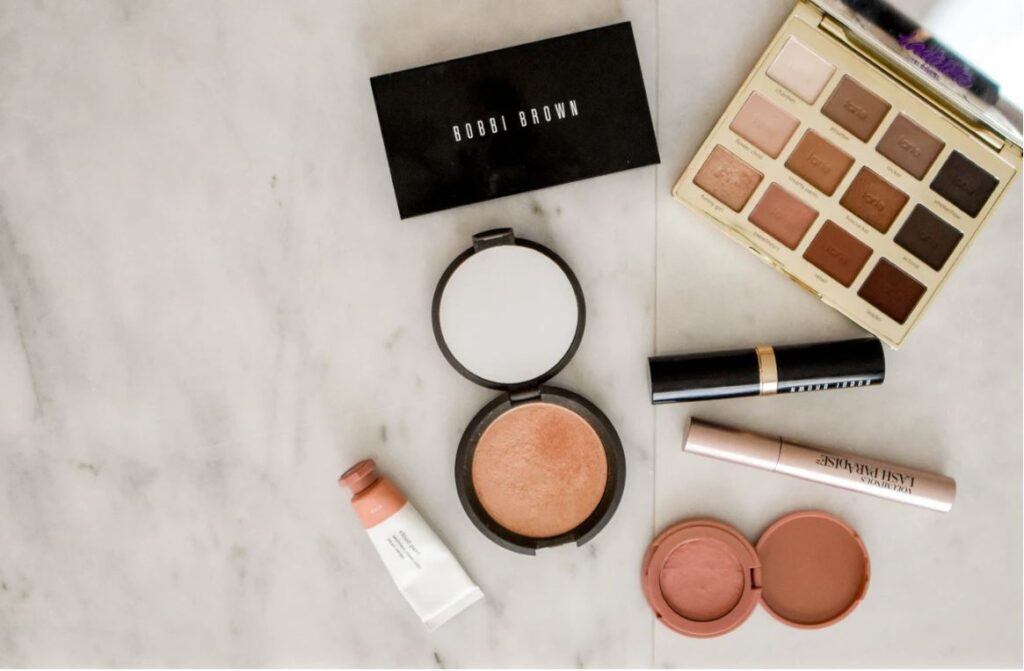 Step 2: Groom Your Eyebrows
Less is more when it comes to your brows in a natural makeup look. They don't need to be perfectly outlined and perfectly defined. Instead, try to fill in the gaps and consider using a brow mascara to brush the hairs up slightly. This will give them a slightly messier look that many people are favoring in 2020.
Step 3: Apply Concealer, Contour, And Other Cream Products (Not Foundation)
You're probably used to applying your foundation before concealer, contour, and other products, so this might feel a bit strange. However, applying the other cream products before your foundation can actually help everything look more seamlessly blended.
Use a cream contour stick to contour and apply your concealer where you need it. You can also use a cream highlight at this stage (which is great if you'd rather not have that powdery highlight look). You may also like to use a little cream blush.
Step 4: Apply Foundation
Since you've already covered your skin with product, you don't need to use as much foundation. Use just one or two pumps and then a wet beauty blender or brush to stipple it and blend all over your face. You should notice a beautiful blended effect – and this means a lot less work for you!
Step 5: Apply Final Products
Now it's time to finish off this look however you like. If you have dry or normal skin, then you probably want to leave your face as it is without any powdery products like setting powder. However, if you have oilier skin, applying a light face powder could be a good idea. Don't forget your nude gloss or lipstick – click here for the perfect shade. Remember, you're going for a 'your lips but better' vibe. You may also like to add a wash of light eyeshadow and a quick slick of mascara, but don't add too many coats!
Setting spray can help to enhance a dewy finish and keep your face lasting all day.
How do you do your natural makeup look?
Photo by Element5 Digital on Unsplash