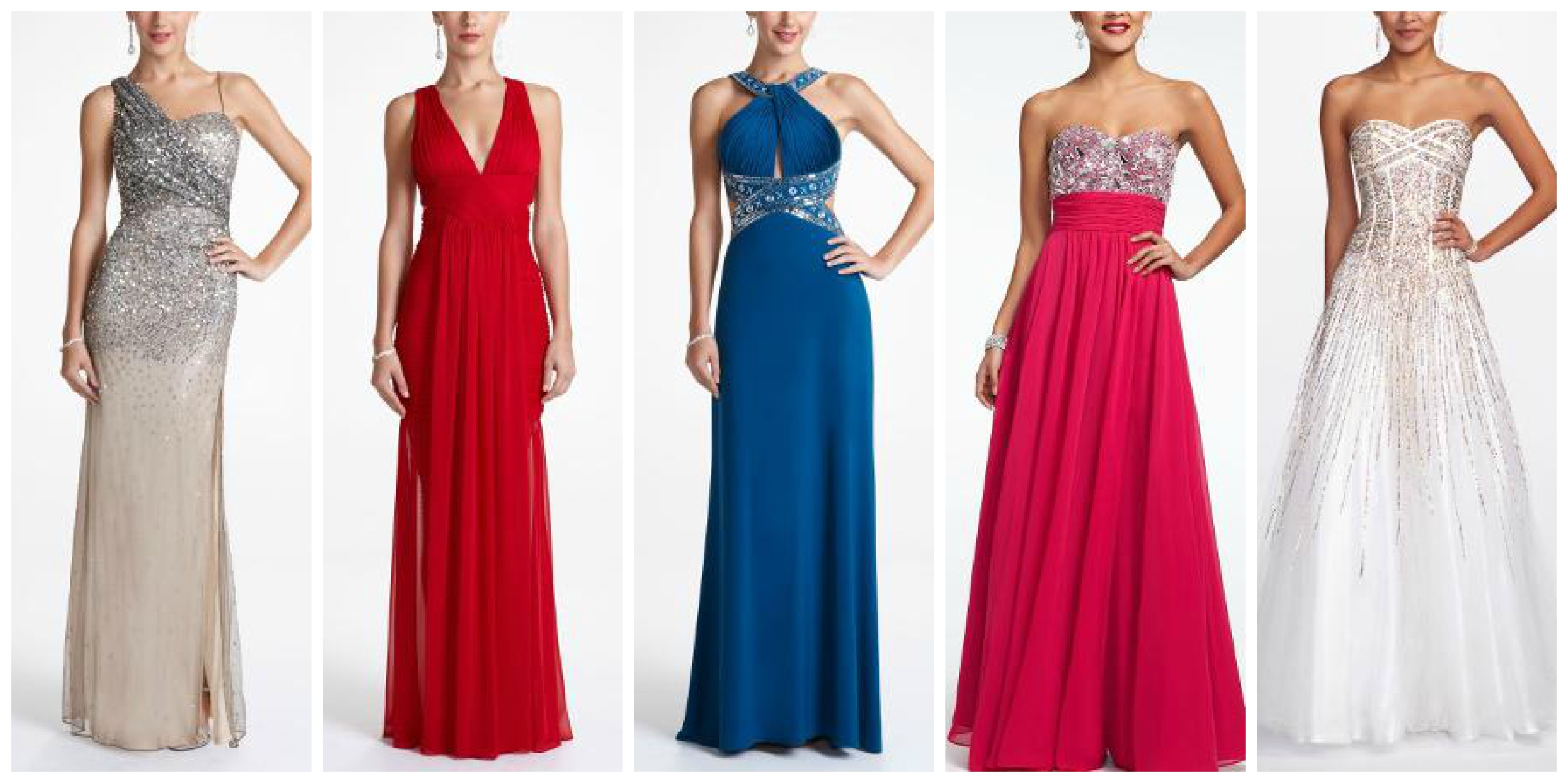 Prom was quite awhile ago for me, but if I could go back, I would have MORE fun with it, both in the dress I chose and not feeling so pressured to be perfect. My parents always instilled the idea of budget, even for big events like prom, so finding prom dresses under $300 that are this beautiful from David's Bridal is seriously amazing. I remember shopping for dresses and seeing some upwards of $600. For one night it just seems like a lot to spend, no matter how gorgeous the dress is.
I am so excited to share my top 5 picks from David Bridal's prom collection because I have had the honor of taking my little sister prom dress shopping the past two years. Now that she is in college, I don't have anyone to take shopping! Also, some of these dresses could work just as well for a formal event. I haven't had any formal events to attend in my "adult life," but if I did I would be looking for affordable options like these!
How gorgeous is this gown?! Honestly I can just picture something this beautiful on a celebrity for a movie premiere or awards show. The ombre sequin detail covering the dress and the slit at the bottom keep the dress fun and sexy, while still being completely sophisticated.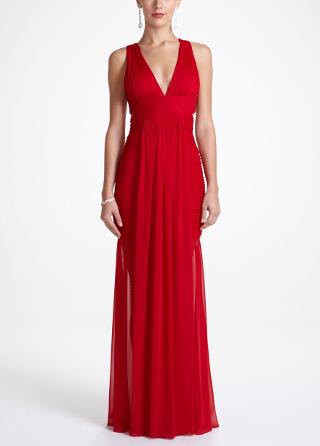 I love the straps on this dress and the red color is so alluring. Some might think this dress is too plain Jane for prom, but think about all the ways you could accessorize this and really go for all all out glam look for your makeup and hair! And there is a gorgeous ruched detailing that is hard to see in this image and a gorgeous open back! Plus, this dress would definitely be one you could wear for future events.
Blue is just such a classic, beautiful color and looks great on anyone. Plus the keyhole detailing, halter top style and cut out sides make this dress unique and fun, while still being completely classy.
Okay so this dress is gorgeous in it's simplicity, with a full skirt in a pinkish-red color and a sparkly sweetheart top. But let's be real… how much does this dress resemble the one prom dress shopping ?! Want to be a celebrity for the night? Try this dress!
Do not fear this dress for the reason that you want to save white for your wedding day because this dress will make you stand out from the rest at your prom! (I wore off white to my senior prom and everyone said I looked like I was going to get married). The sequin detailing makes its own pattern on the front of the dress, almost giving it a corset look. It is a beautifully detailed dress that will make people turn their heads! Those wanting to be a princess for a night should choose this look. Okay and this dress is $329… but can you blame me for including it?! I think the extra $29 is worth the extra pizzazz.