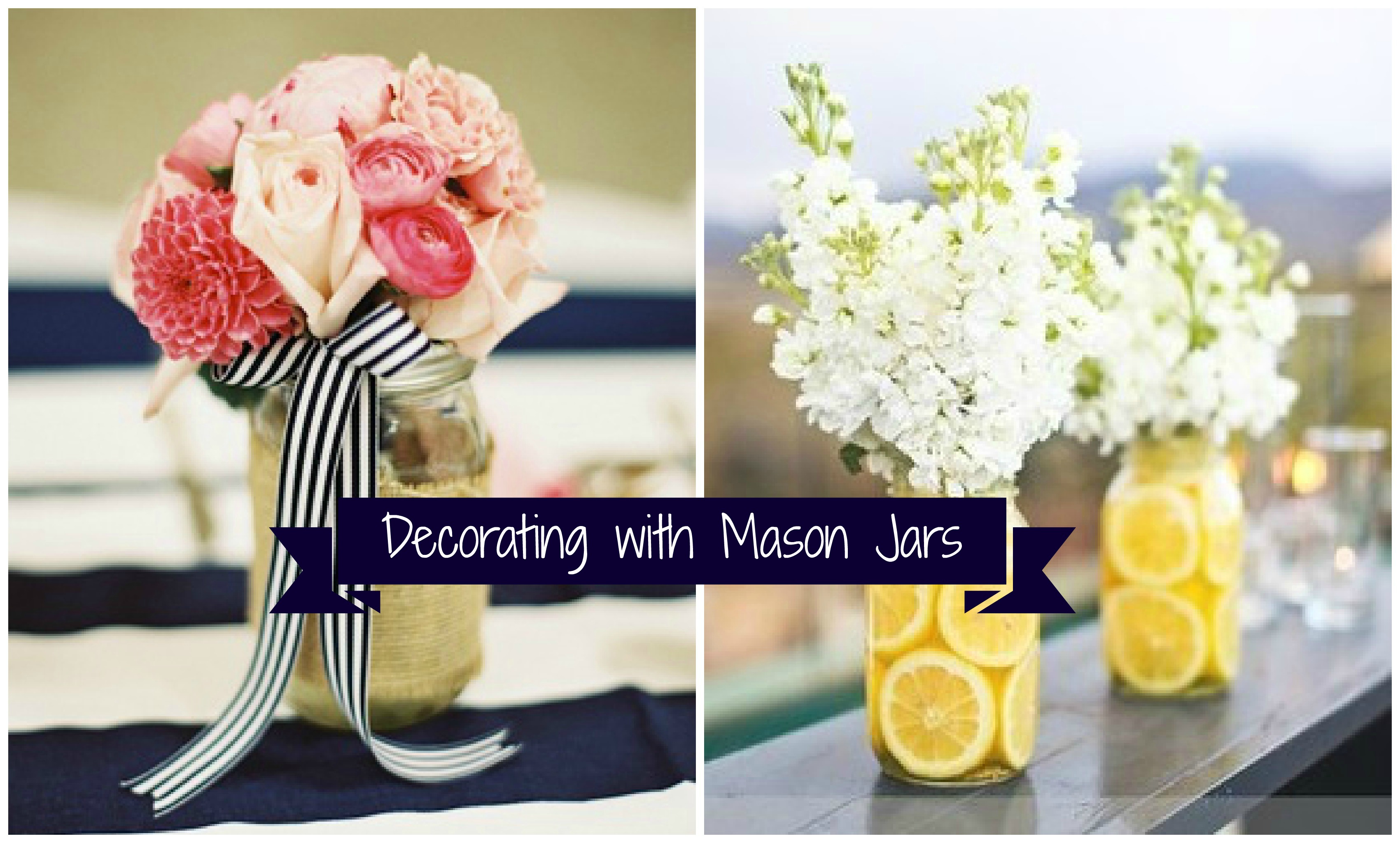 Images via Southern Weddings and Wedding Bee
Here is my second post in this Wedding Series (see the first post here) and I really wanted to focus on affordable centerpieces made from mason jars because that's what we will be using for my sister's wedding. I have already pinned a few mason jar ideas, but after doing more research on the web, it really is amazing how many styles you can create from mason jars for weddings. Something as simple as spraying painting them and even gluing on lace, burlap and brooches to make a very fancy flower vase.
That's what I'm find to be the great thing about them, you literally can do almost anything with them, to fit whatever theme you are going for with a wedding. You can purchase a case of 12 from here for $18 or do some searching at local Goodwills  and thrift stores to stock up and save even more! Better yet, if you know anyone who was recently married, ask if they are selling any of their wedding decor or if they used mason jars. One of my co-workers and his wife used mason jars at their wedding so we are getting a great deal on them!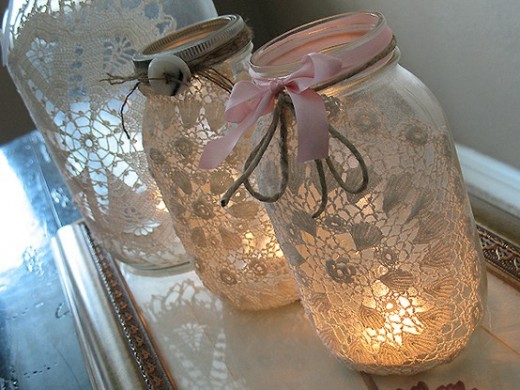 Add some lace and a ribbon on top.
Image via DIY Wedding Planner- Hub Pages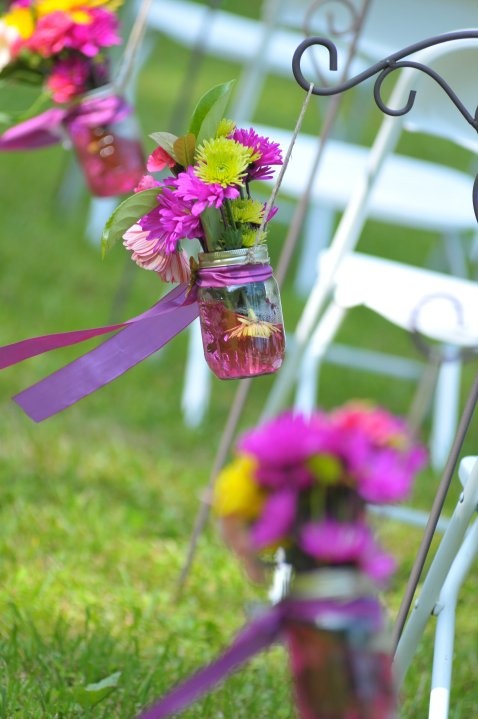 Use as aisle decor and match the colors of your wedding by dying the water the same color.
Image via Wedding Bee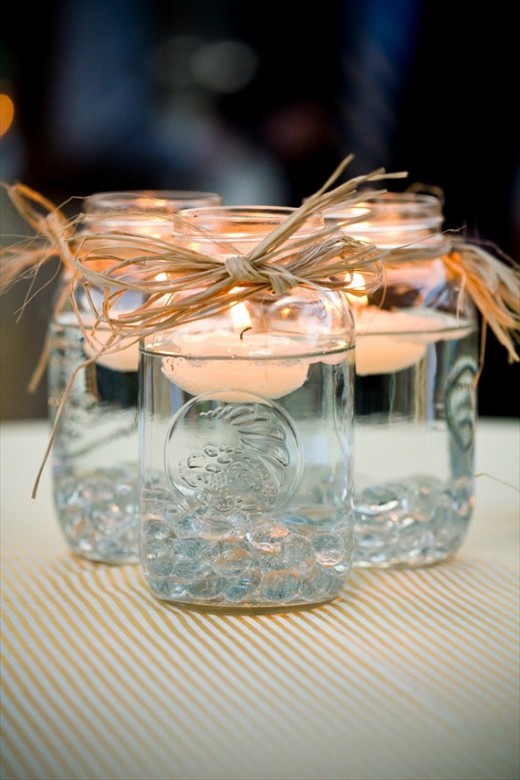 It can't get much more simple or beautiful! Add glass beads and floating candles for a romantic look.
Image via DIY Wedding Planner- Hub Pages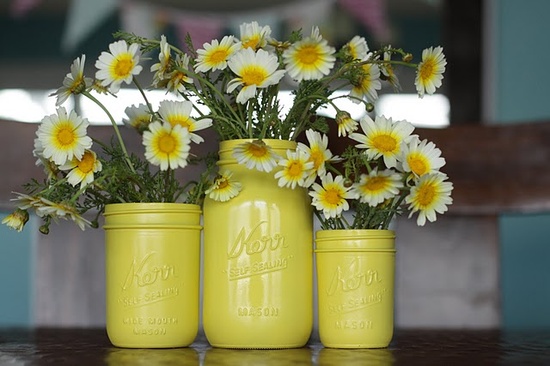 Add some color by spray painting the mason jars and using them as vases.
Image via Wedding & Reception Decoration Ideas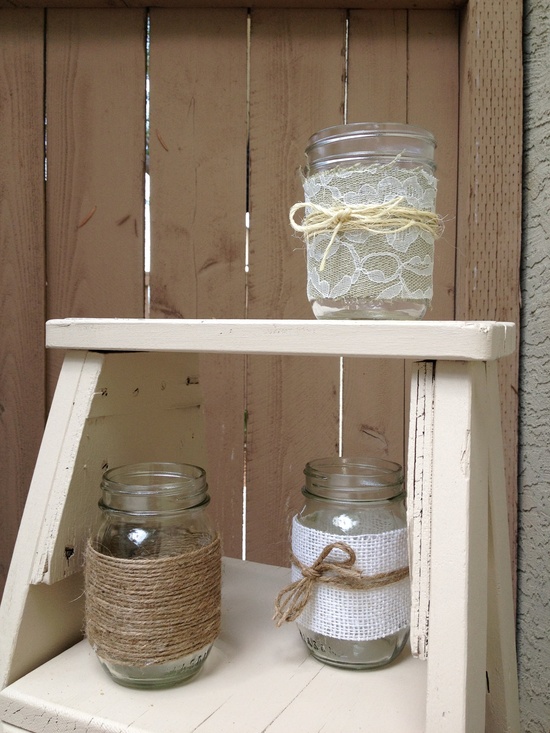 Lace and burlap can really add a beautiful, rustic touch to the mason jars.
Image via Lace, Twine and Burlap on Etsy
Do you know anyone who has used mason jars as their centerpieces? Have any other ideas for us as we brainstorm what to do with the mason jars?
………………………………………………………………………………………………………………………………………..