As a part of the wedding series I've been doing (see here, here and here) I have a great guest post for you today featuring some of the top wedding dress trends right now! Hope you enjoy:
Hi everyone!  My name is Kaitlin Underwood and I am so happy to be sharing my love of weddings and fashion with you today!  Wedding dress fashion is constantly changing, from new, less traditional styles, to more traditional styles made new.  There is definitely a look perfect for every kind of bride and I wanted to show you some of my current favorites!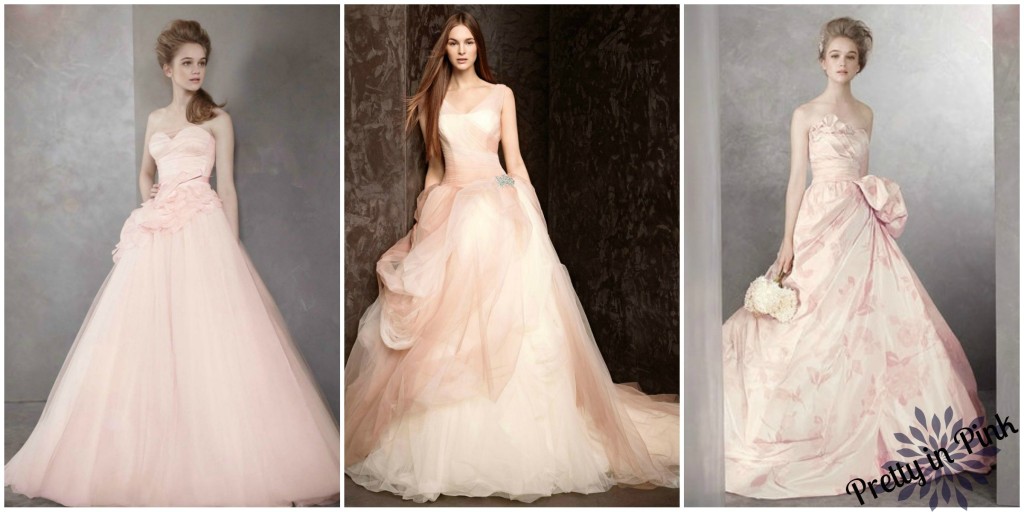 Though not very traditional, colored dresses have been increasing in popularity over the last few seasons.  While there are wedding dresses out there in colors from black to blue to red, my favorites are the blush ones like these from the White by Vera Wang collection.  Celebs from Gwen Stefani to Reese Witherspoon to Jessica Biel have all opted to walk down the aisle in the subtle color. Pink is a color associated with love and romance so if you're not going to wear white, pink is a great choice!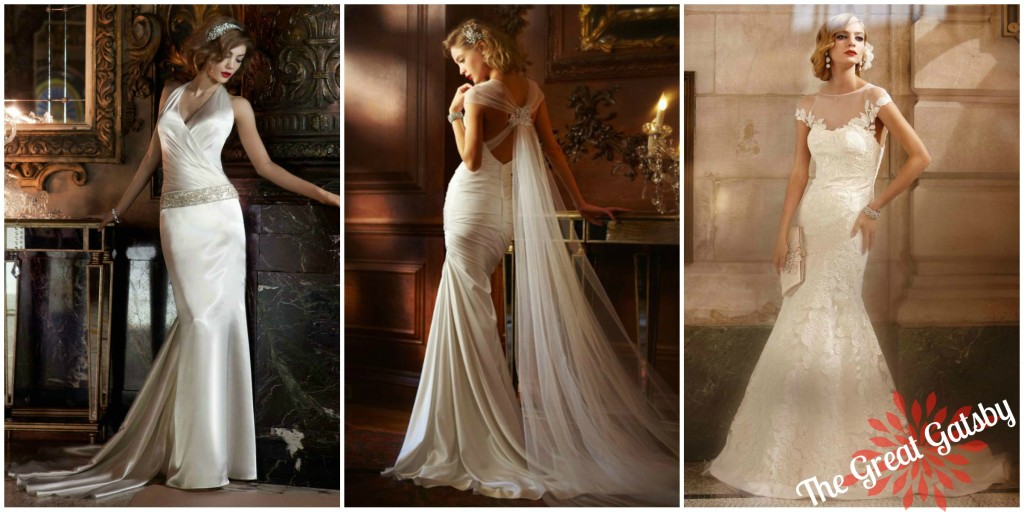 If you haven't heard about the new "The Great Gatsby" movie yet you surely will.  The movie featuring Leonardo DiCaprio and Carey Mulligan is bringing back the fashion from the past.  The girl of the "roaring twenties" was rebellious, putting away her corset for a more revealing look and cutting off her luscious locks for a bob style hairdo.  While you likely wouldn't want to wear a flapper dress for your wedding, there are several other styles reminiscent of the era such as these Galina Signature dresses from David's Bridal that would be perfect to achieve that glamorous look.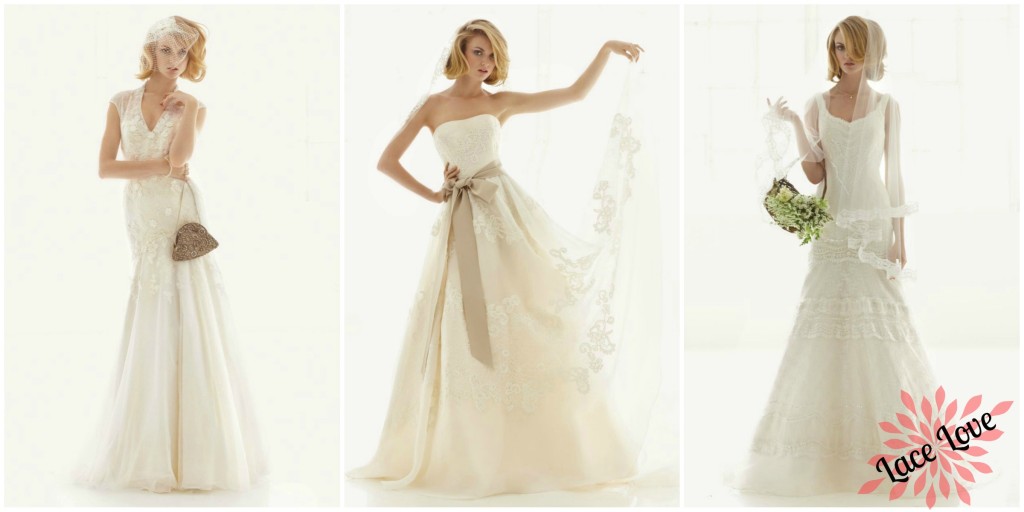 Lace is a fabric that has been associated with wedding dresses for quite a while.  White actually became the traditional color for wedding dresses because Queen Victoria chose a white gown to feature some of her prized lace back in the 1800's.  Today, designers such as Melissa Sweet have found a way to use lace in modern and innovative ways.  For the bride who wants a touch of tradition, lace is the perfect look.
I wonder if Rachel's sister chose a dress featuring any of these trends?  I guess we'll have to wait and find out!  Which is your favorite look?