As any fashionista knows, it's no good laying back and waiting for the latest fashion trends to wash over you. Planning a wardrobe in advance is key to keeping on-trend and in style. So why plan for spring when you could plan for summer? Crank up the expectation, remind yourself of beaches and barbecues, and get your footwear ready for what may, possibly, if we're really lucky, turn out to be a great British summer. Roll on June!
If you need a reminder of what'll be hot and what'll be not this summer, here's a reminder of some of the hot catwalk trends that will be making their way to your local high street: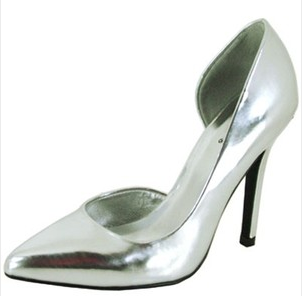 Sheen and shine
There's going to be a strong preference for shiny, reflective shoes this summer. From iridescent subtlety to bold foil-effect, if you want your feet to get noticed you'll need a pair of shimmery statement shoes. One of Moschino's catwalk offerings even had crushed crystals on the heels. Take a look at some of the summer's metallic shiny shoes in Grazia magazine's report from Paris.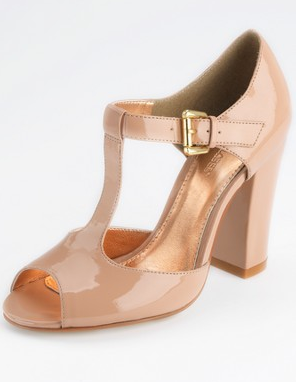 Chunky heels
Chunky platform heels are quirky and interesting, and make a nice change from stilettos, offering a bit more comfort and support for your soles. You'll find plenty of fabulous 70s-style platforms around this season, with wooden clogs making a fashion comeback, as well as traditional raffia wedges.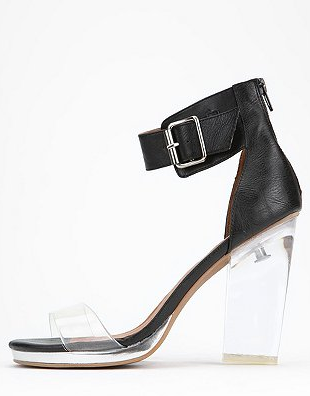 Transparency
There has been a revival of jelly shoes in the last year or two, with a number of designers taking this 90s favourite and mixing it up with other styles, incorporating transparent, jelly-like straps into their pieces. Celebrity advocates include Rita Ora and Azealia Banks, so take a look at some fabulous brightly coloured and transparent shoes here in Fashion District's report on summer 2013 footwear.
Every girl needs a new pair of shoes to welcome the summer. Shop around online for great deals from top designers, such as these Ted Baker shoes.
What do you think of this summer's shoe trends? Will you be buying any?