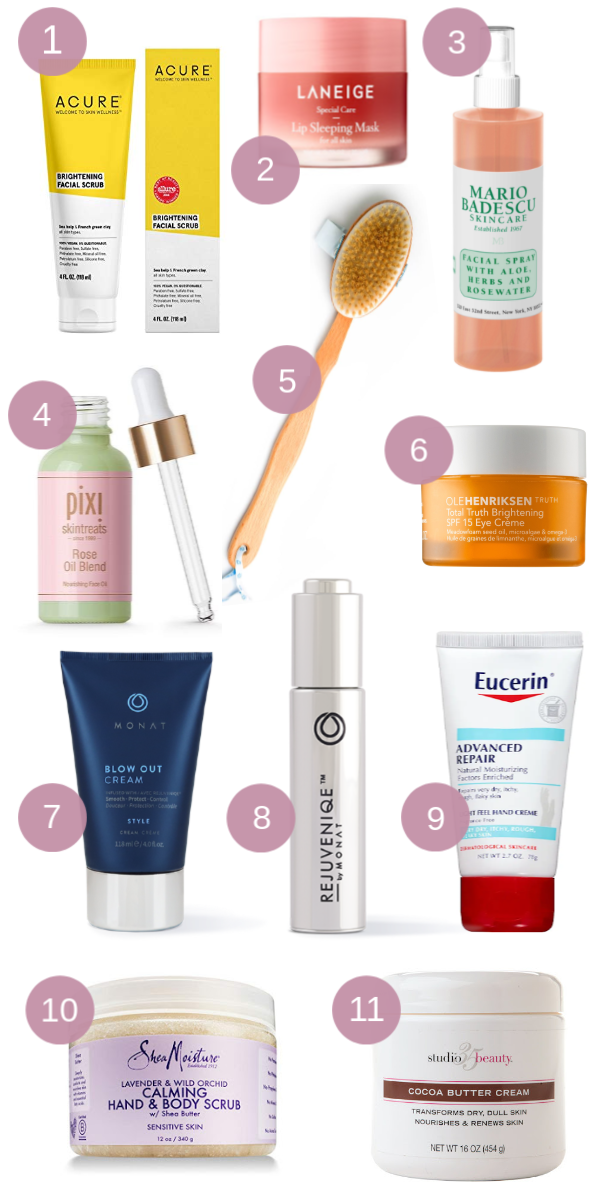 It seems that no matter what part of the country you're in, winter has taken its toll this year. Here in lovely MinneSNOWta, we have gotten more than 30 inches of snow just this month! So much for thinking February would be better than January! Not to mention, plenty of cold days ranging from negative 5 to negative 50 with windchill. That's why I've been relying on my winter beauty essentials to save the day.
These products have been a lifesaver for me as these extra cold months can wreak havoc on my skin. That's why I decided to round up some essential products that have helped me combat dry skin and leave me feeling skin looking and feeling hydrated. If you add just an extra bit of diligence to your beauty routine, you too can beat the winter blues! Check out my winter beauty essentials:

So there you have it! 11 of my winter beauty essentials to get me through this tough time of year. And if you are living in a cold area like me, hang it there – we are SO close to spring. And now I also need to know, what are your winter beauty essentials? What should I be adding to my winter beauty routine?
As always, thank you for stopping by!