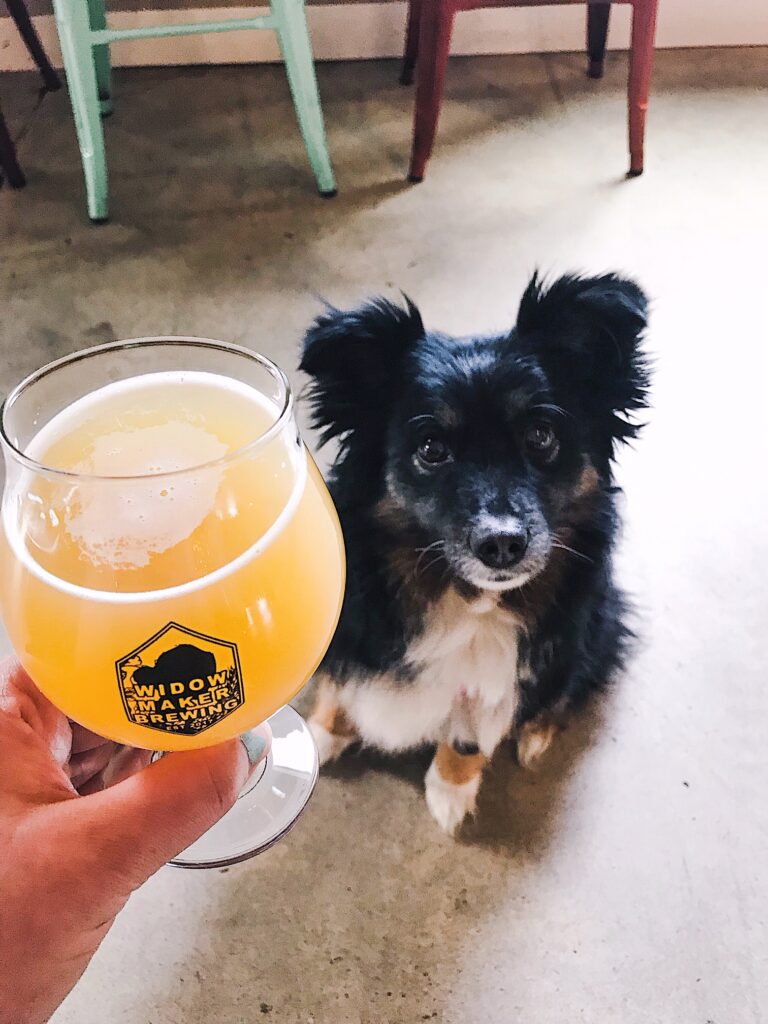 Hello! I'm so excited to kick off a new series here on the blog – focused on one of my loves, GOOD BEER! Welcome to Boston Brews, a biweekly series where I will be sharing about a different brewery in the area. I actually wanted to start a similar series when I was still in Minneapolis because there are tons of good breweries there too, but what's better than starting this off fresh in a new city?
I will be posting at least every other Thursday because who doesn't want to talk about or read about beer on Thirsty Thursday 😉 Anyway, there will be a lot of variables in sharing about these breweries with factors like space, whether or not they are dog-friendly (#EmmaFriendly), types of beer, selection of beers, my favorite beers, etc. Today, we're kicking it off with a brewery in Braintree, MA (off the red line on the T) called Widowmaker Brewing.
Dog-Friendly Days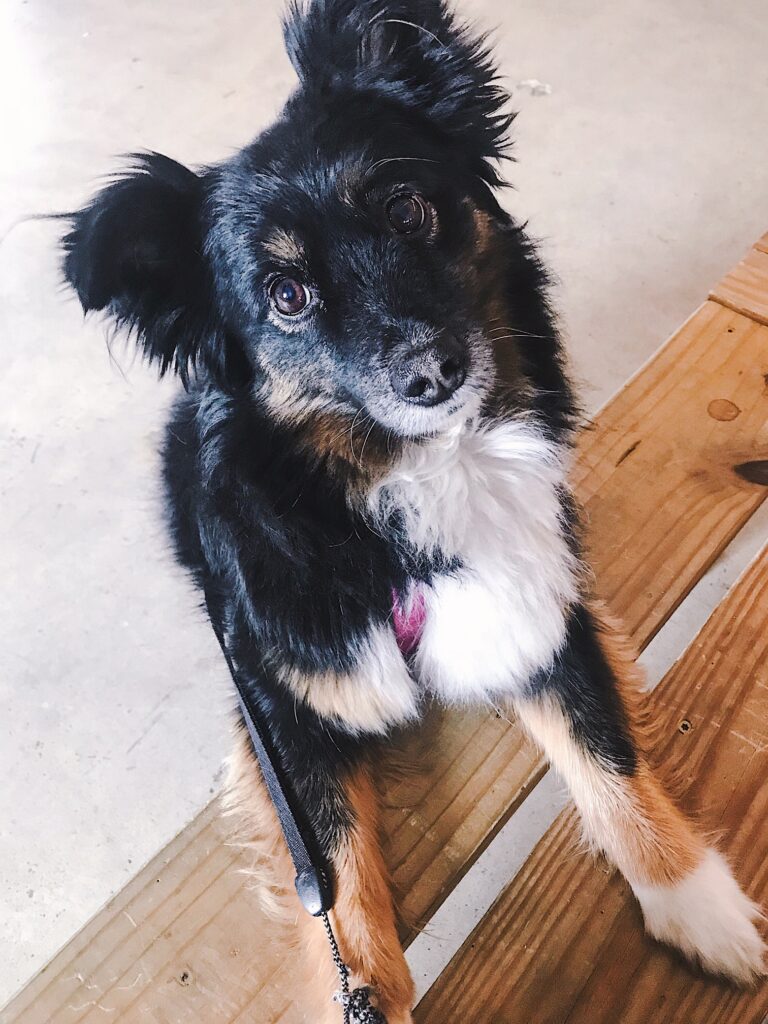 This brewery is located in the South Shore and was definitely worth the trip for my first brewery in the Boston area. For starters, I went on a Thursday afternoon because Thursdays and Sundays are dog-friendly days, aka I got to bring my cute little fluffy date with me! Since the hubby was busy with other work, it always makes life better to have a friend along, especially when they are as cute as Emma. So yes this is a dog-friendly brewery, which is an A+ in my book because I can bring Emma and also meet other dogs. Isn't that one of the best parts about going to breweries – the dogs (of course along with the beer). BUT note that currently the brewery only allows dogs on Thursdays and Sundays. I do like this policy because even though I'm a crazy dog lady, I know that not everyone loves dogs, is allergic to them or is afraid of them. I think this is a great balance for crazy dog people like me and those who just want to enjoy a good brew!
Great Space – Spacious & Open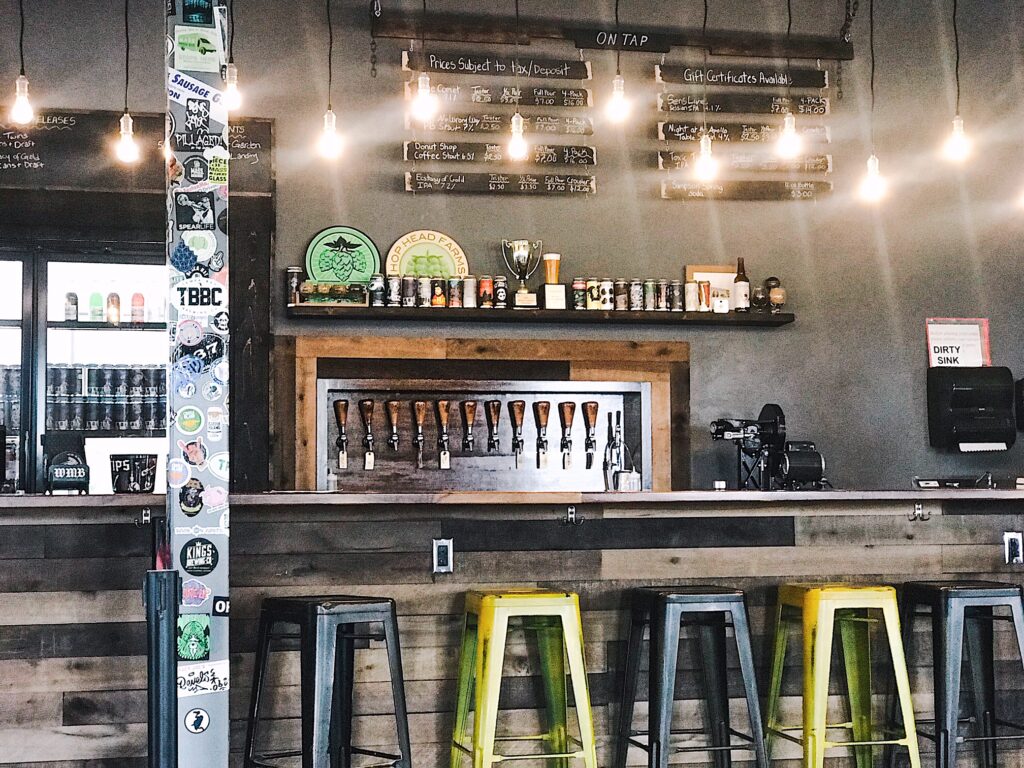 The space itself is beautiful and very open. This makes it a great place to bring your dog if you still want some space 😉 or to gather with a group of friends or co-workers. The bar is long, so it's easy to step up to place your order and easily see the full selection of beers before placing your order. There are also a ton of cards/bar games that you can play as well. There is a corner with shirts, pint glasses and more so you can take home a souvenir, which I wish I would have done because I LOVE the logo.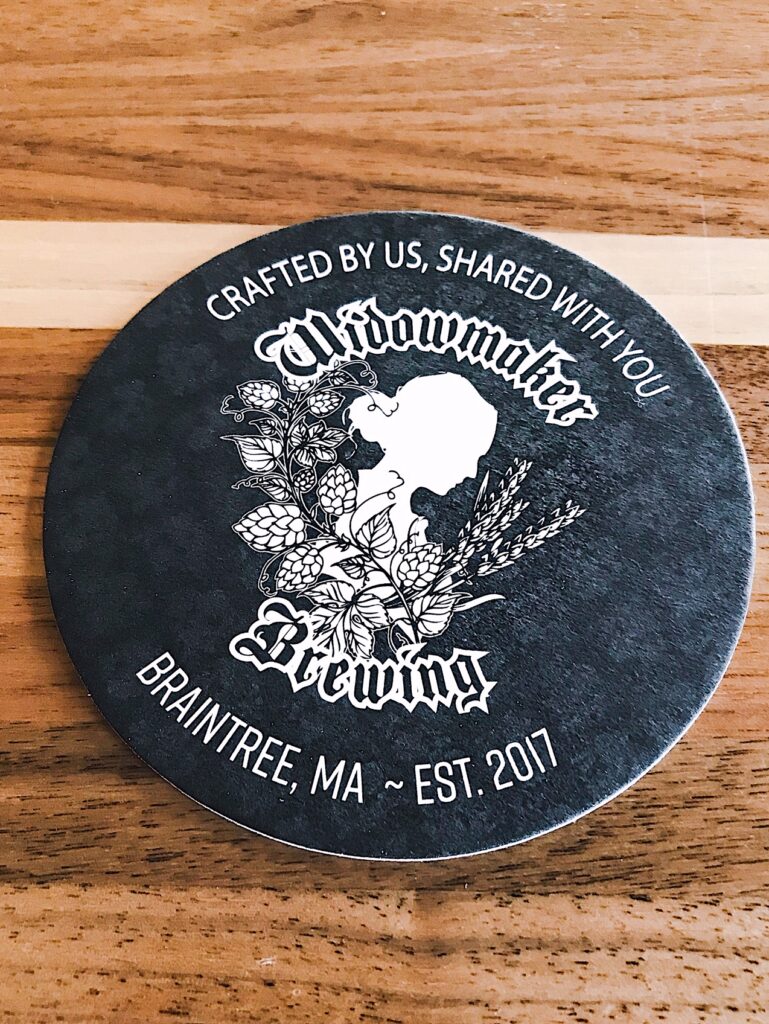 IPAs for the Win!
I love a good ol' IPA. Or a few depending on the day 😉 I also love stouts, they are two of my favorite kinds of brews and Widowmaker Brewing had both on tap! For this trip, I ordered two full beers to try and enjoy some time with my dog, and meeting new people who wanted to meet Emma!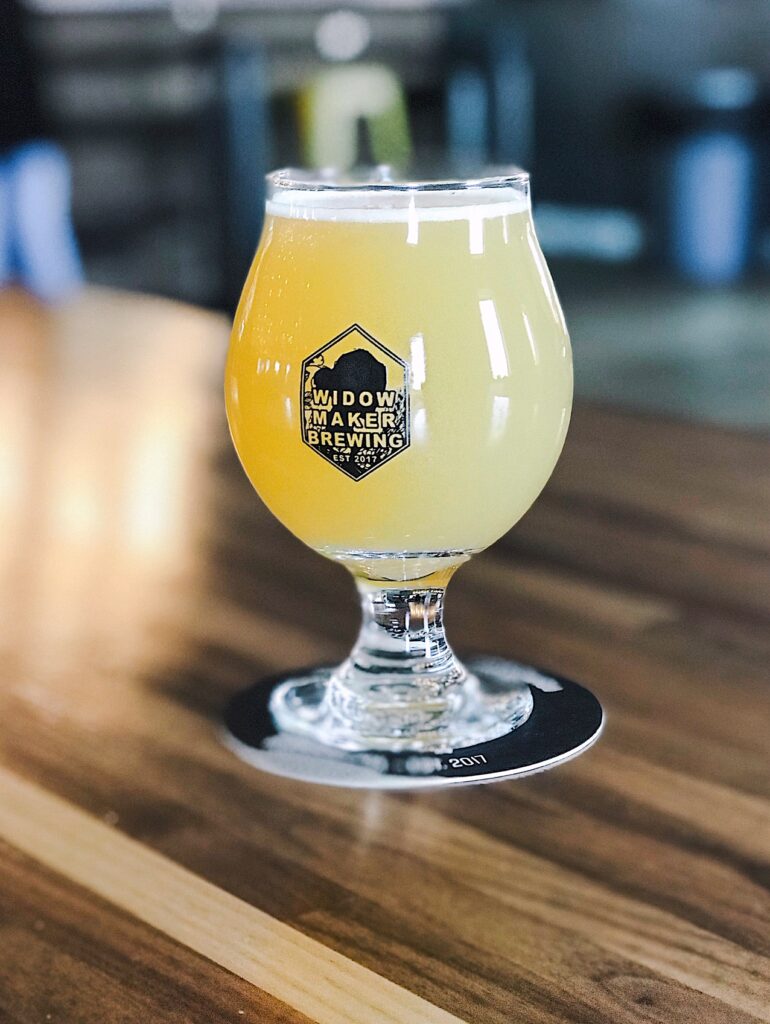 I started with the Blue Comet IPA, which was delicious. You can get a half or full pour, and a pack of four tall cans is $16. It is created with Simcoe and Comet hops providing a ripe tropical fruit nose. You can see the hazy yellow color of the beer from my pictures, which always makes for a nice Instagram photo! I shared one on my personal account – @rachelsobieck.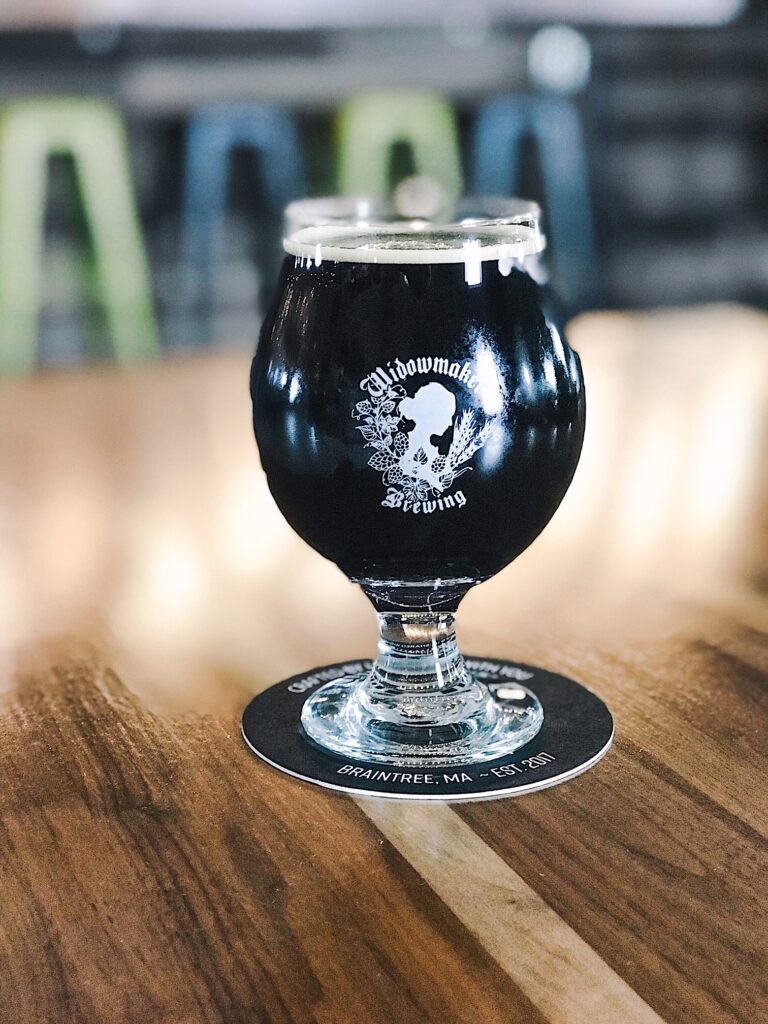 I then tried the Donut Shop Coffee Stout, which was equally as delicious (if you are also a stout person). I really love flavorful beers! This beer has some sweetness up front but finishes with a smooth coffee finish.
I probably should have ordered a flight to try more (four pours of 4 oz), but since the brewery is so close, I plan to go back soon and bring my husband with! I would highly recommend the beer, especially the IPA, based on my experience. I will be buying it at a nearby liquor store or ordering it next time I'm there!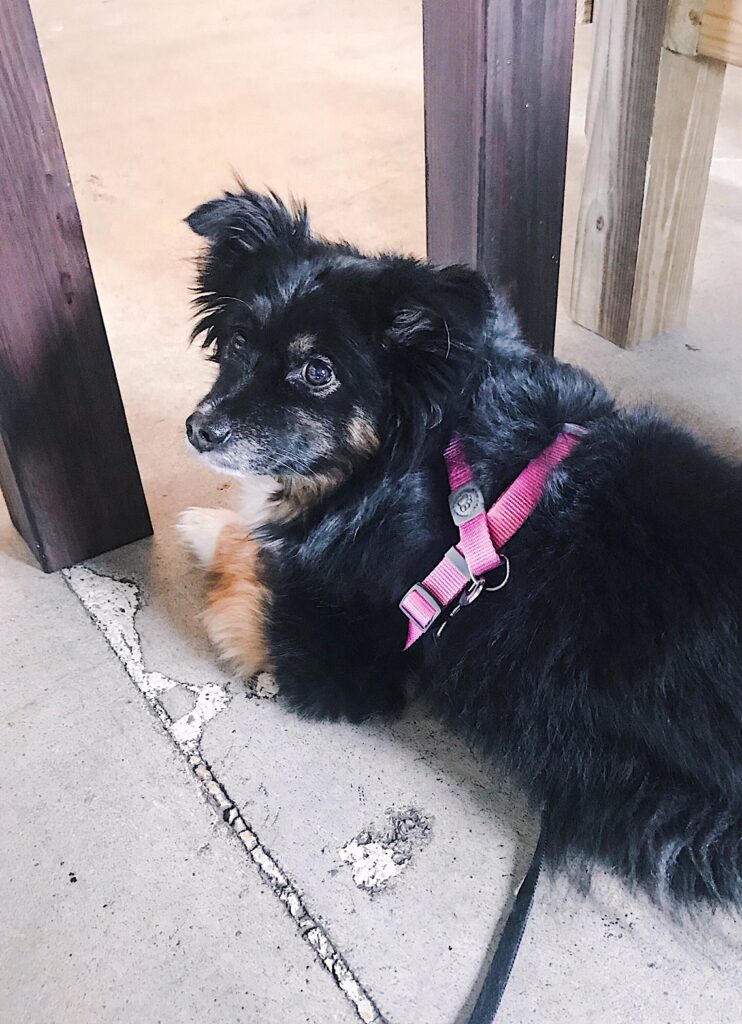 Hopefully, you enjoyed this new content today. I realize that it's very specific to this area, but if you ever come to Boston and want to check out the brewery/beer scene, then be sure to come back and check out more of my Boston Brews series. Much more to come! I'm also hoping to share what I wear in a brewery setting – some casual outfits or date-night attire for these types of places. On that note, cheers!