Buying a new watch is an exciting prospect, whether you are treating yourself or forcing your beloved to buy you something fabulous. Watches are the ultimate accessory, yet so many women have no idea how to buy a watch that is truly perfect for them. Like with clothes, perfume and shoes, we all have our own distinct style. What is more, we all have watches that are more suited to our body shape.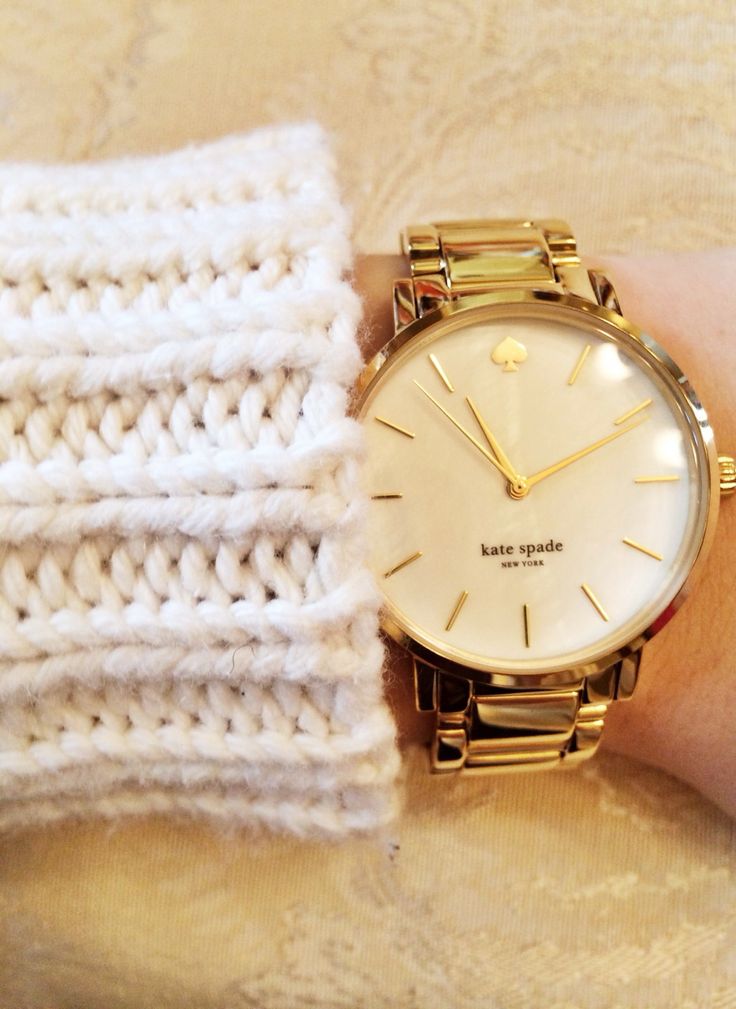 It goes without saying that every woman has her own distinctive, killer style. Every woman knows what they want from a watch. Every woman knows how they want their watch to look. However, there are certain watch features that have become more iconic in their overall style. Some watches just ooze quality and class. Think about what you want from a watch: will it adorn your wrist every day? Are you looking for something for a special occasion, or occasional use? These are important factors to consider before you invest in fancy new wrist wear.
Sapphire cases are quite costly, but they are seriously stylish. That said, they are prone to cracking and breakages much more easily than other watches. A watch with quartz movement is considered to be the master class in watches and is the signature of a quality timepiece. What is more, people tend to look at brands and prices as indicators of high quality wrist watches. Who knew there was so much to think about when purchasing a watch?
Digital versus Analog
Digital watches have been bang on trend for the last couple of years and it is easy to see why. The level of accuracy regarding time is essential for busy women, the world over. Digital watches tend to come in a shiny, stainless steel casing that is both durable and hardwearing. There has also been a steady increase in the interest of sports watches that has seen the digital watch become a serious fashion contender. These funky little timepieces have rubber or plastic straps and come in a wide variety of crazy, neon colours. This style of watch is perfect for those who have a quirky dress sense and a funky sense of personal style.
Analogue watches, however, are simply stylish in their design. What is more you don't have to plump for a bland design with an analogue watch. There are a wonderful array of contrasting coloured faces, from beautiful ocean blues to seriously stylish bottle green tones. If you want a classic analogue watch that has the wow factor, then a good collection from Shinola will stand you in good stead.
Straps, Galore
Of course, some women are more "classic" in their style and herald Audrey Hepburn as their ultimate style icon. If your style is more timeless, you will naturally want to opt for a leather strapped timepiece with a classic silver round face. Choosing brown and tan coloured straps simply does ooze class. What is more, a genuine leather watch is the ultimate in comfortable wrist decor. If you do choose to go for a leather strapped watch, do not think you have to go for the traditional style of strap. You can opt for a leather strap that has an extra band that looks more like leather bracelet than a watch. These are named, to those in the know, wrap-around watches. What is more, they look amazing. These kinds of watches are perfect for women with a classic style but demand a funky, fun edge. Who said that buying a new watch couldn't be fun?
If your style is seriously understated and you like to keep your wrist wear simple, there is a wide range of fabulous watches that adorn silver, bangle style straps. Delicate and feminine, they are truly stylish and seriously underrated. This style of watch is perfect for women who like to keep their watches both dressy and classy. If silver really isn't your thing, you need to look at rose gold watches that have made a huge noise in 2014. If you are looking for a daring, yet delicate watch it may be time to invest in a rose gold timepiece. They are pretty, feminine and downright funky.
Watch This Face
Choosing the perfect watch face is imperative. Regardless of your own personal and unique style, you are sure to find a watch face that suits you.
Round: round watch faces are perfect for women that covet the vintage style look. They are dainty and feminine and can be worn every day.
Square: a square face is the epitome of fun and sassy. If you want a watch that screams funky, but still looks chic, then a square faced watch is perfect for you
Squoval: Yes, squoval is a word. A gorgeous mix of square with soft, rounded edges, a squoval watch is perfect women that like to push fashion boundaries.
How to Wear Your Watch
Let's cut to the chase, if you are slim girl with delicate wrists, a heavy watch is going to swamp your wrists and look, well, ridiculous. Similarly, if you are a voluptuous woman, choosing a dainty, slimline watch is going to look equally as silly. When choosing a watch it is important to think of body shape. You may like the look of a chunky, androgynous metal watch, but if you are a mere slip of a woman, it's going to look ungainly. Picking a watch that fits you will look much better on your wrist. Choosing a watch should be like choosing a dress: it needs to fit correctly to look amazing.
Be Yourself
Fads come and go, but real style is timeless. Don't spend a sizeable amount of cash on a watch simply because it is fashionable. If you are investing a few hundred dollars into an accessory, you want to ensure that it outlasts any fickle fashion fad. Opting for clean, simple watches will ensure that your watch becomes more of an investment than a fashion item. What is more, if you are simply choosing a watch because it is fashionable, you are not staying true to yourself. Buy a watch that you love and that is an extension of your own fabulous style.
Image via
This is a guest post, as always, all opinions are 100% my own.