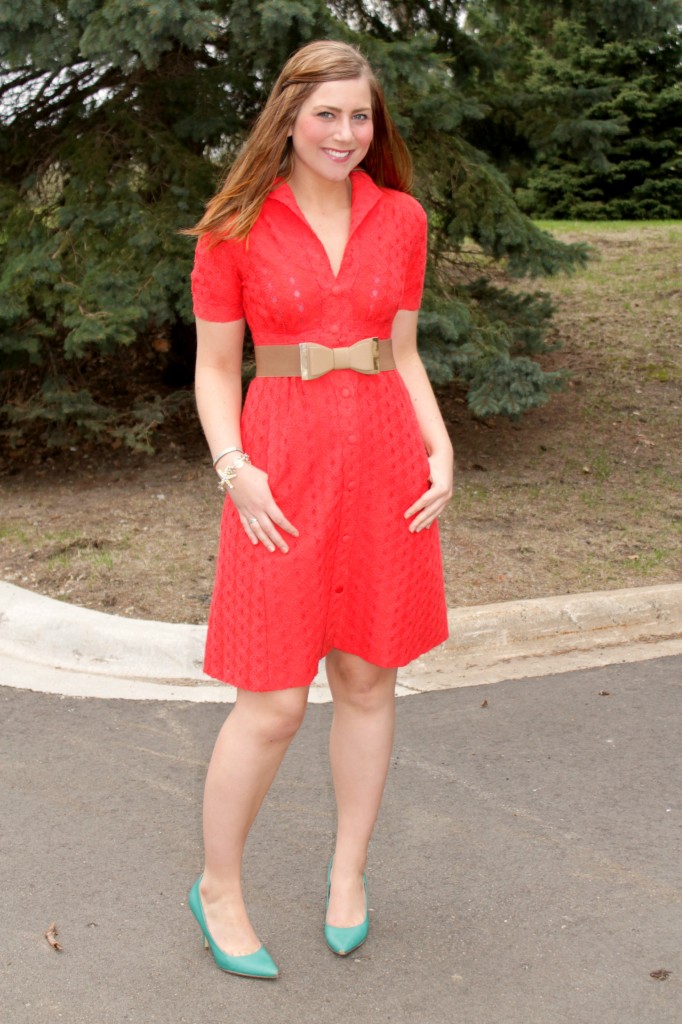 I am seriously obsessed with the combination of coral and teal or coral and mint. I just think it is fun, vibrant and works really well together. Anytime I mix and match colors at the office, I always want to ensure it is minimal so I don't freak my co-workers out. Well, I'm pretty sure I freaked them out anyway. Oh well! At least I was having fun, being productive and feeling good about life. Also, how CUTE is this starfish bracelet from InPink? I absolutely love it! It is definitely going to be my go-to accessory this summer and anytime I'm wearing bright colors, stripes or anything nautical-inspired, you better believe this bracelet will be a part of my arm party.
Now for Blog Every Day in May, my most embarrassing moments. Trust me, I have A TON of them. I mean my middle name should just be embarrassment. But the most memorable ones deal with tripping. Apparently my last name in German means "clumsy"… I have no idea if this is true, but I'll take it because my family is very clumsy! So in high school I had a huge crush on my best friend's older brother (huge no-no, right? meh, he was beautiful!) and while passing him leaving the lunchroom, he was coming down the stairs and I was going up. I started to say hello as I completely wiped out and tripped going UP the stairs. SO embarrassing. Next tripping embarrassment: I was in my senior year of college, and although this might have involved a couple, a few, maybe more beers, I fell down a bar's stairs in front of a completely full bar. It was one of those moments where everyone goes "OHHHHH" (you know like when someone drops their tray in the lunchroom) and then I stood back up and said "HEYYYYY I'm okay!"… and proceeded to eat two hot dogs. Hey they were always free at this bar and I thought it would help with the whole falling down thing. Classy, I know. Happy Friday everyone!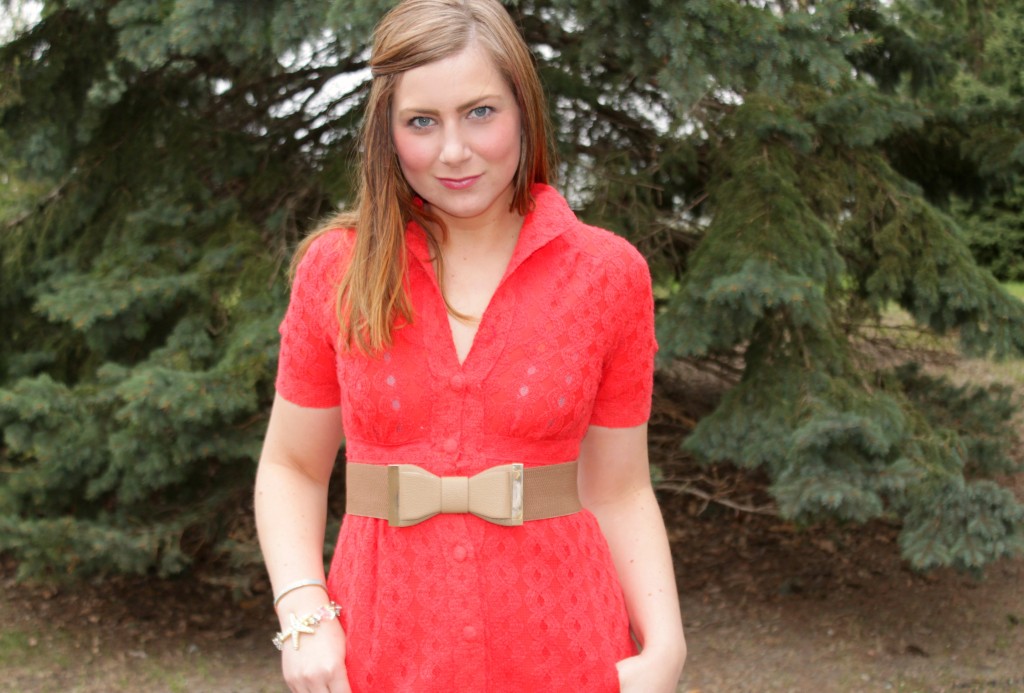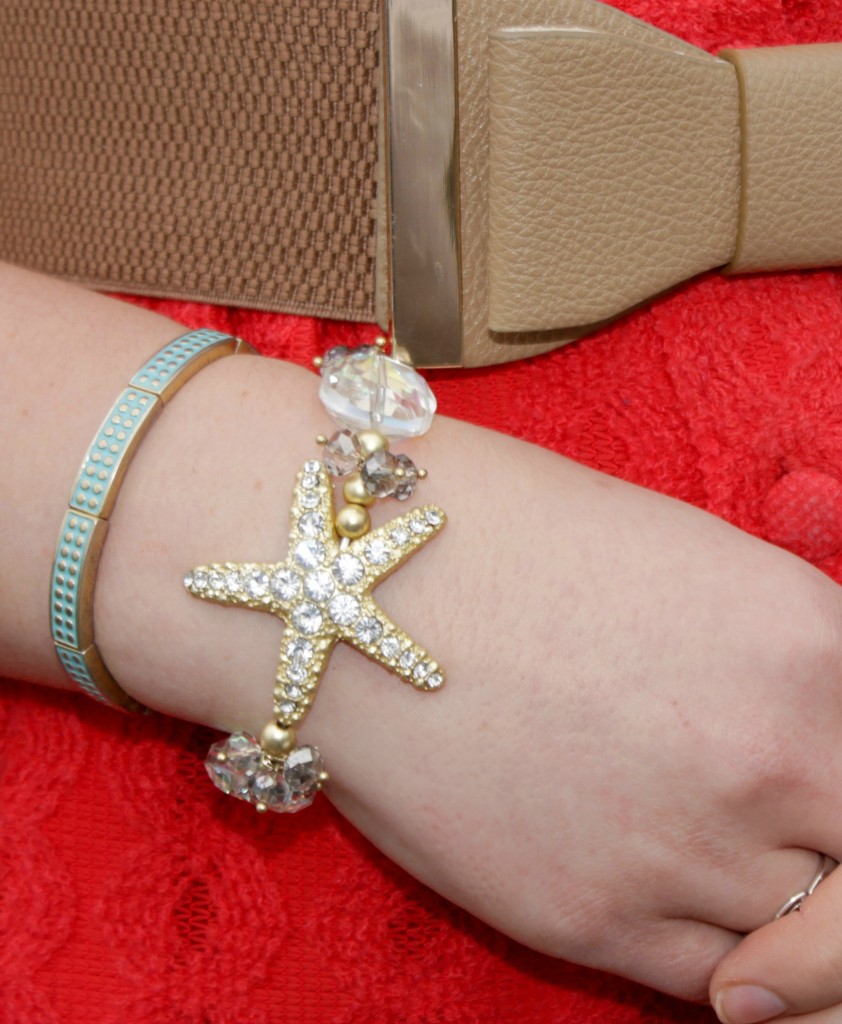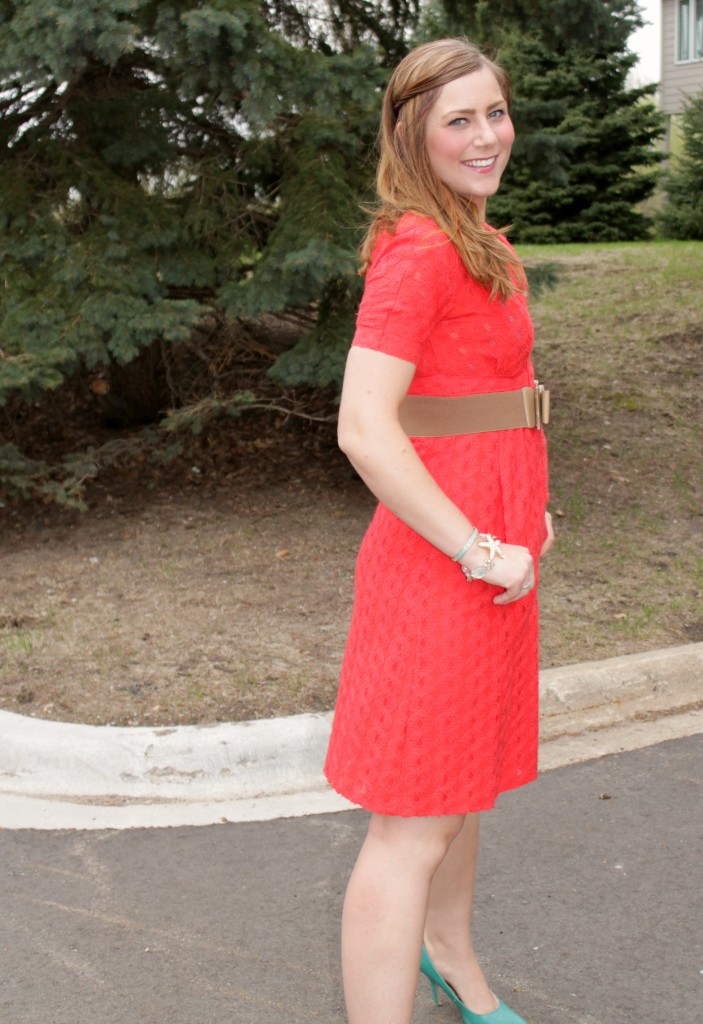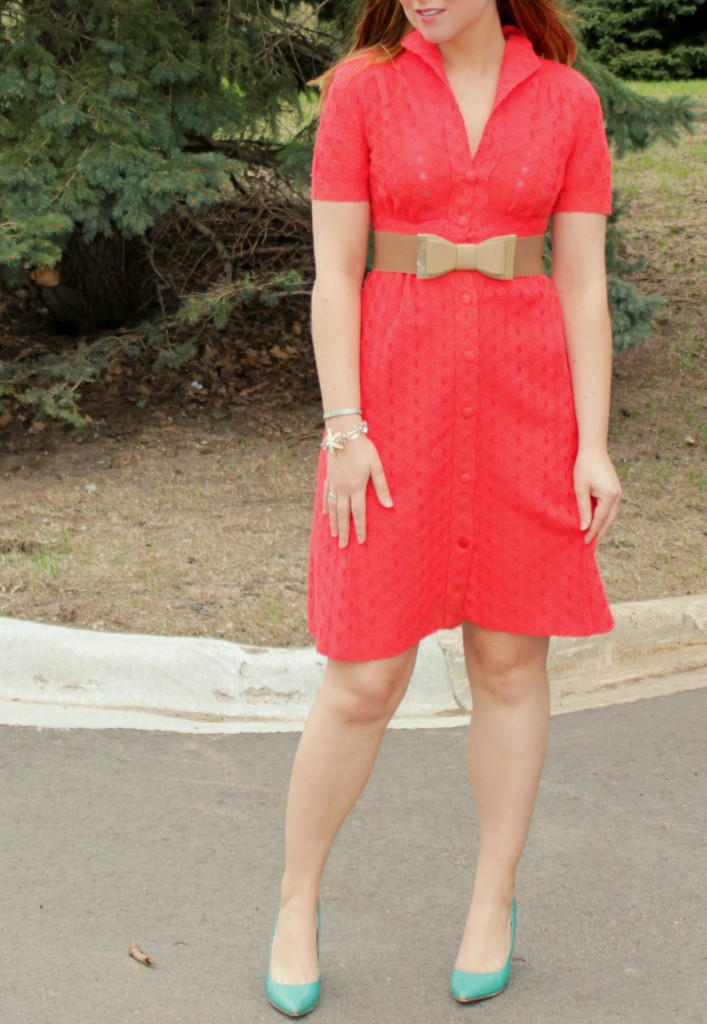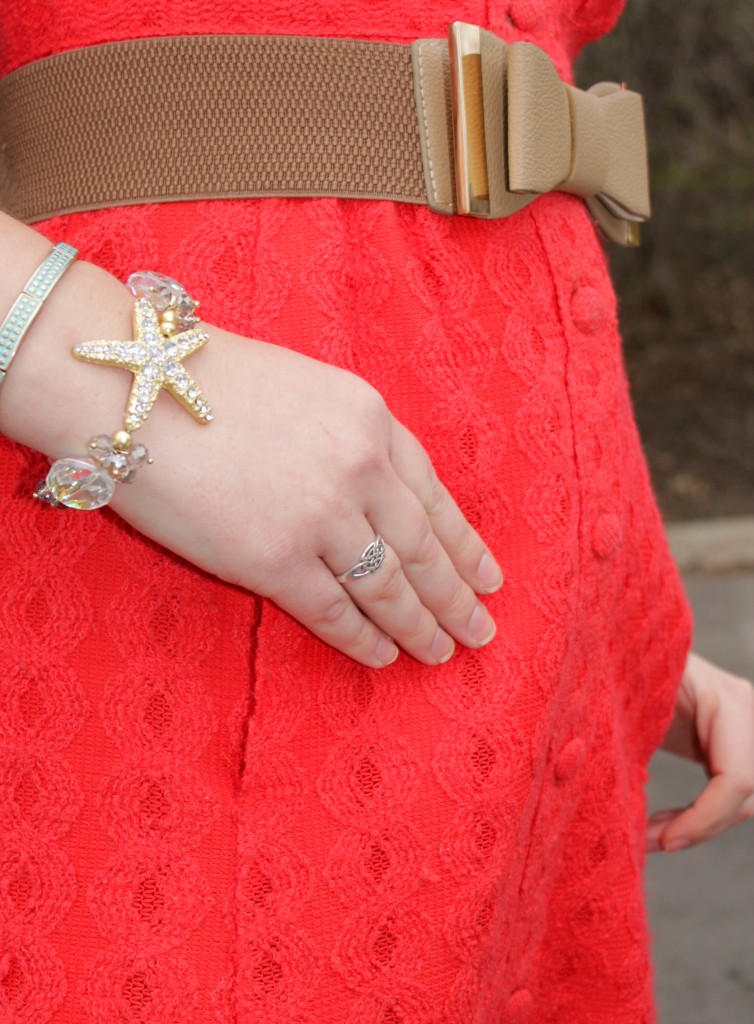 Dress, Vintage via Armstrongs in Scotland  (Last seen here, Similar)
Heels, H&M (Last seen here, Similar)
Belt, Windsor (Last seen here, Similar)
Starfish Bracelet, c/o InPink (Similar)
Teal Bracelet, Lia Sophia (Similar)
Take 30% off all InPink jewelry with the code RACHEL30 through 6/2/2013!