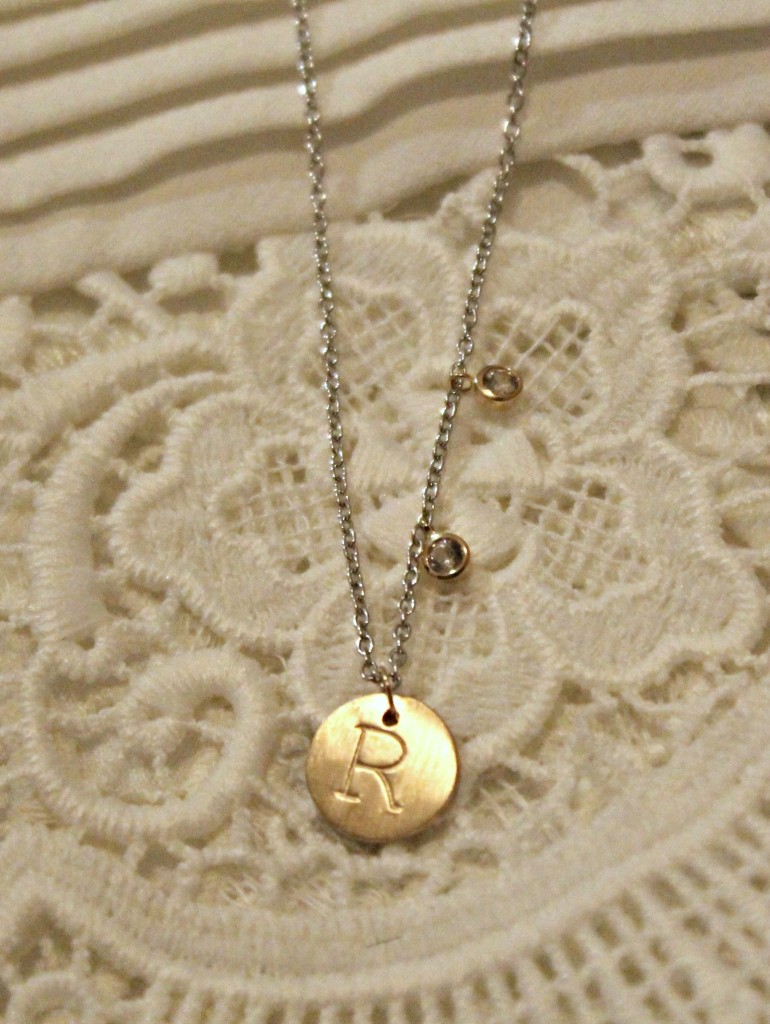 I'm always looking for new, unique pieces of jewelry to add to my accessory collection. Necklaces, earrings and bracelets have always been a way for me to change the look of my outfit, or the pieces that add meaning or value to what I'm wearing. From necklaces my grandmother gave me, to a statement necklaces I've found in flea markets and thrift stores, having jewelry that expresses who I am is so important to me.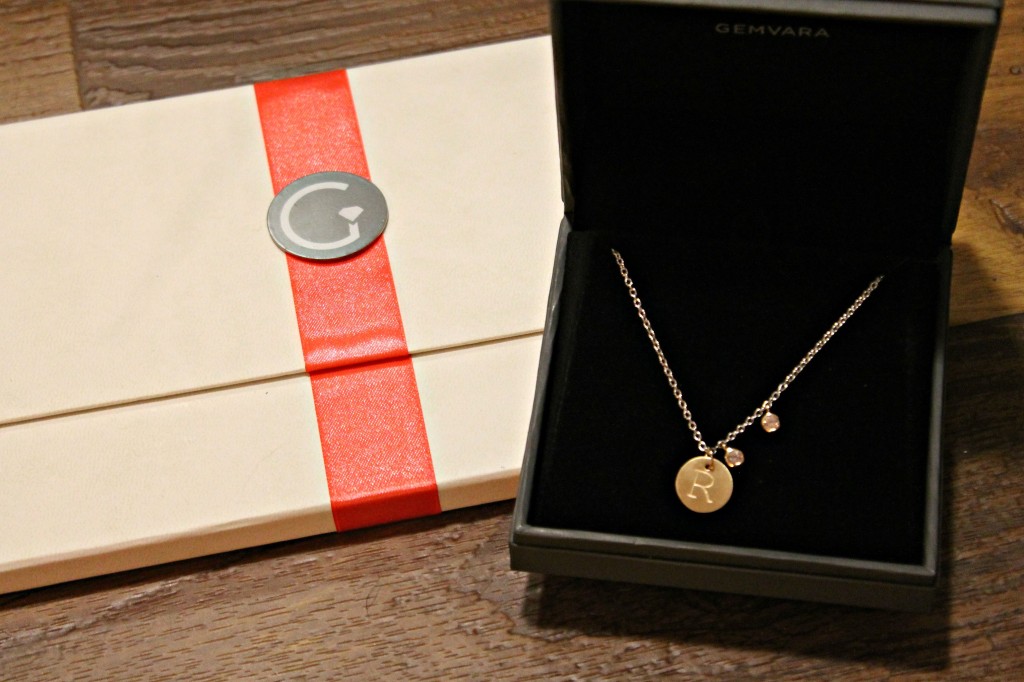 Gemma Gray is a new line of custom, fine jewelry that offers high quality without the high price tag. I was lucky enough to go through the whole custom jewelry experience. On their site, you can choose from beautifully designed necklaces, earrings and bracelets or start to create your own. As a writer, I love to tell stories, and that's exactly what I want to do with the pieces I own!
Gemma Gray offers more than just custom pieces, they offer unmatched customer service – with your customer delivery arriving within seven days – and a 101-day return policy. They followed up with a phone call to make sure what I ordered was everything I wanted and more! Normally if a company calls me after I've purchased something, it's to sell me more product, so I was very impressed with this type of customer service.
Now back to the actual jewelry – Gemma Gray has trend-focused designs and 20 gemstones to choose form when creating a customized piece. You can also choose from 14K white gold, 14K yellow gold, 14K rose gold and sterling silver. I'm not always the best at making decisions, so you can imagine how difficult it was for me to choose between all these options.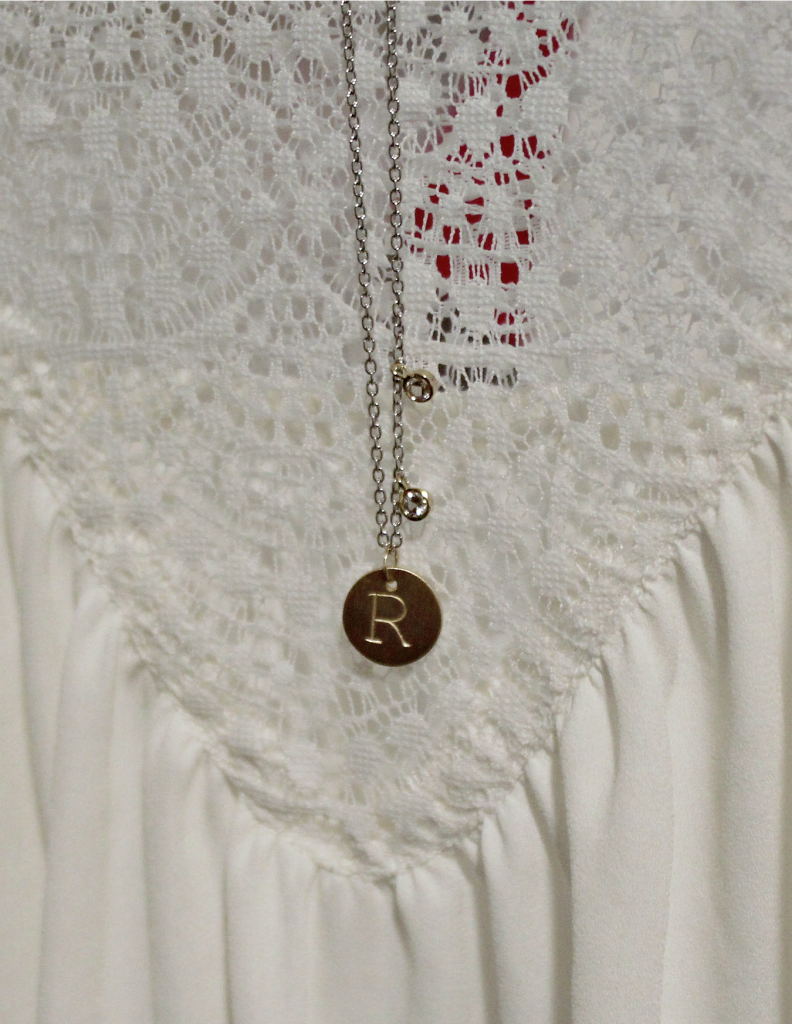 I decided on the Initial Double Gem Disc Necklace, a simple, yet uniquely gorgeous necklace. I have always loved the look of mixed metals, so I went with a sterling silver for the chain and 14K yellow gold for the initial disc. I also chose to go with white sapphires – they are stunning and will go well with any outfit I choose to wear. The gemstones are genuine, never plated and never fake, so no matter what gemstone I would have decided on, it would have been a stunning piece.
My excitement was escalated when I opened my Gemma Gray package. I'm a sucker for beautiful packaging and Gemma Gray does an amazing job. You get your piece in a jewelry box, and also get an envelope with a bag to store your jewelry and a certificate of authenticity. For me, this piece is uniquely me. I love how I will be able to keep this piece forever and tell a story – how I used to mark my name on everything I owned (hence my initial), how I can't resist some good sparkle (going with two gemstones) and how mixing metals gives a unique look (and I love being as unique as possible).
And now it's your turn to design your own custom piece and tell a story! Gemma Gray is generously giving away a $200 gift card! Just follow the instructions below to enter.
GIVEAWAY – HOW TO ENTER:
Visit Gemma Gray and sign up for their emails
Browse their site and comment below on which piece caught your eye – and tell me why!
A random winner will be selected on July 22, 2015 by 8 a.m. And for everyone else, click this link to automatically get 20% off your purchase! Good luck!
You can keep up with Gemma Gray by following them on Pinterest, Facebook and Instagram!
Thank you Gemma Gray for sponsoring this post & giveaway.