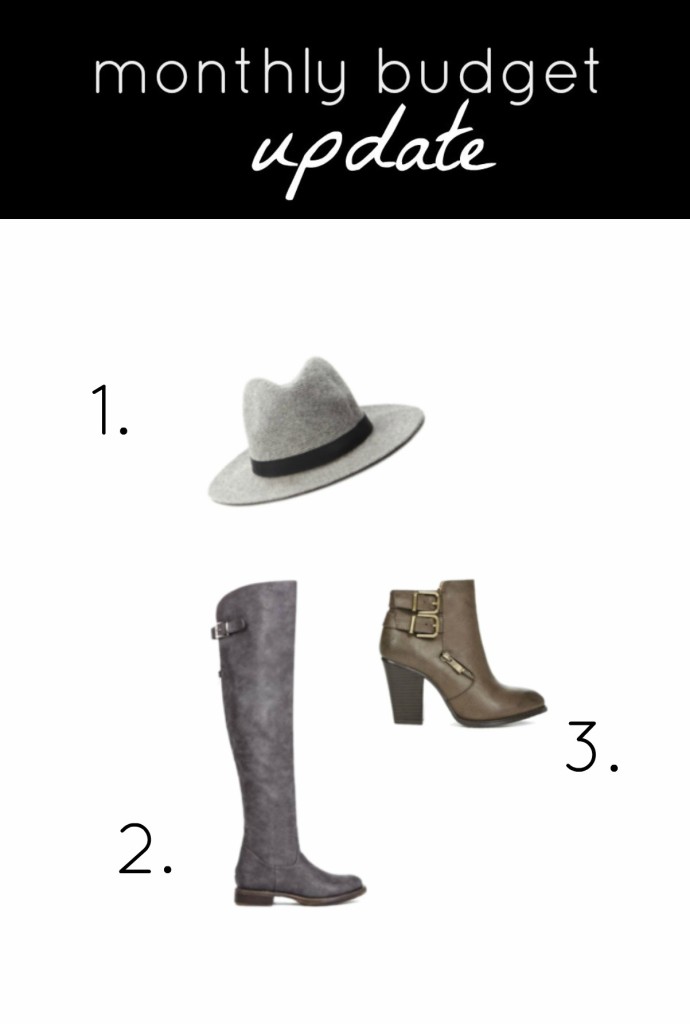 1. Wool-Blend Fedora, Forever 21 – $14.90
2. Valina OTK Boots, JustFab – $39.95
3. Denny Booties, JustFab – $39.95
Total: $94.80
I was in desperate need of some new booties, and have been wanting OTK boots forever, so I was so glad to pick up some boots from JustFab. I have been buying boots from JustFab for the past few years, and while they do not last as long as some other boots, most have lasted at least two, if not three years. For $39.95, I think that's pretty dang good! I would highly recommend both of these pairs – the booties are a little snug the first time you put them on, but stretch out a bit with wear (I have wide feet). The OTKs have a zipper at the bottom, making them extremely easy to put on. I bought the wide calf version because I have wide calves (well, my legs are just wide in general).
Also this hat from Forever 21 is SO nice for the money. It reminds me of mine from Asos last year, but half the cost!
Gifted Items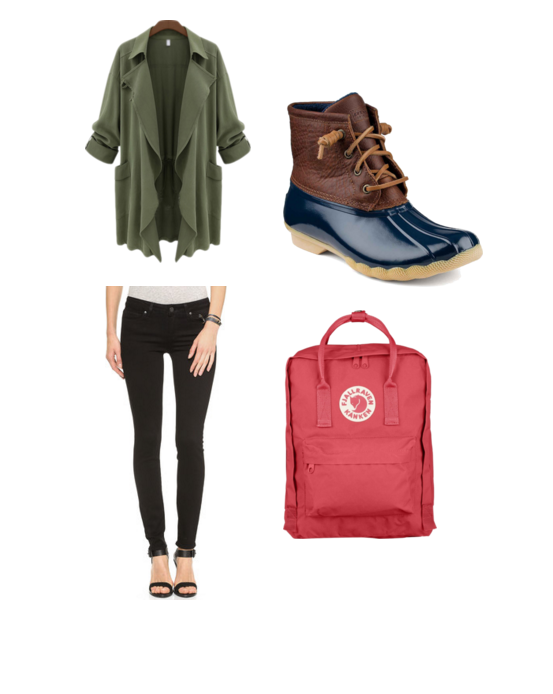 I've been slacking on sharing my gifted items lately – not because I don't want to be transparent, just because I've honestly been lazy and have had a hard time keeping track of which month I received something. Sounds silly, I know. I will be better in the future I swear! Here are a few things I was lucky to receive this month (a few will be featured in an outfit post tomorrow):
Army Green Drawstring Jacket, c/o SheIn (see the full outfit post here)
Sperry Boots, c/o ShopBop
Paige Denim Jeans, c/o ShopBop
Fjällräven Kånken Backpack, c/o
As always, linking up with Franish and all the other Budgeting Bloggers!