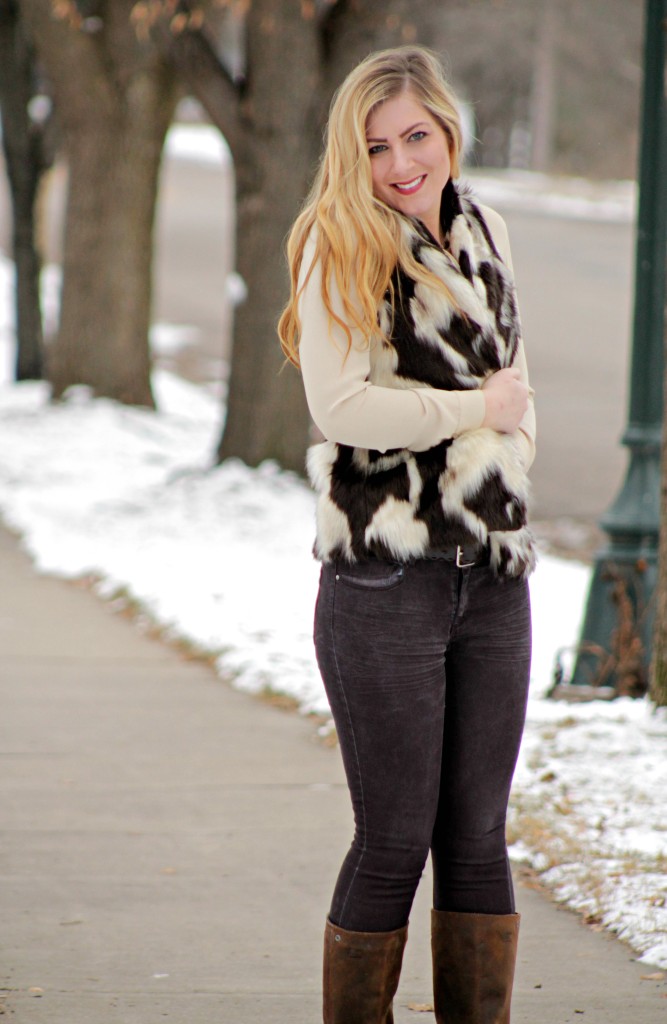 This past weekend, we traveled north to my boyfriend's parents for a late Christmas celebration. This year wasn't ideal when it came to schedules around Christmas, but it was so nice to see his family and feel like I had an actual Christmas celebration with him. Unfortunately he worked Christmas Eve, so he wasn't able to attend my family Christmas this year, but I was able to make it back to Minneapolis on Christmas and exchange gifts!
What I'm Wearing
Vest, c/o Fevrie // Blouse, Jones New York – Thrifted (Similar) // Denim, JustFab // Boots, c/o SOREL // Belt, Old (Similar)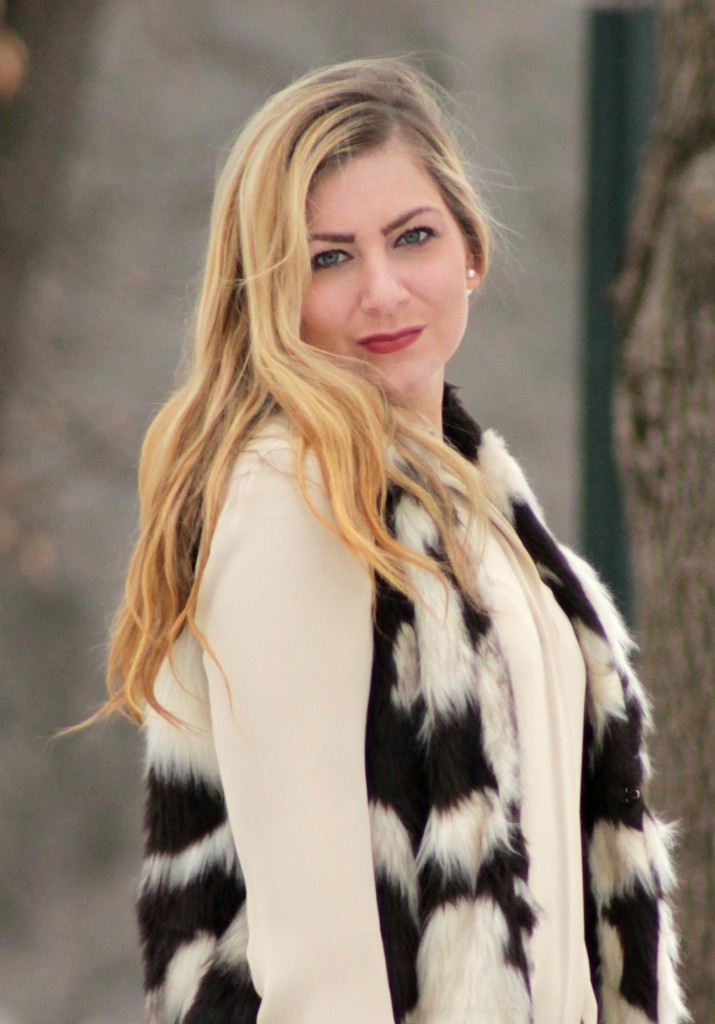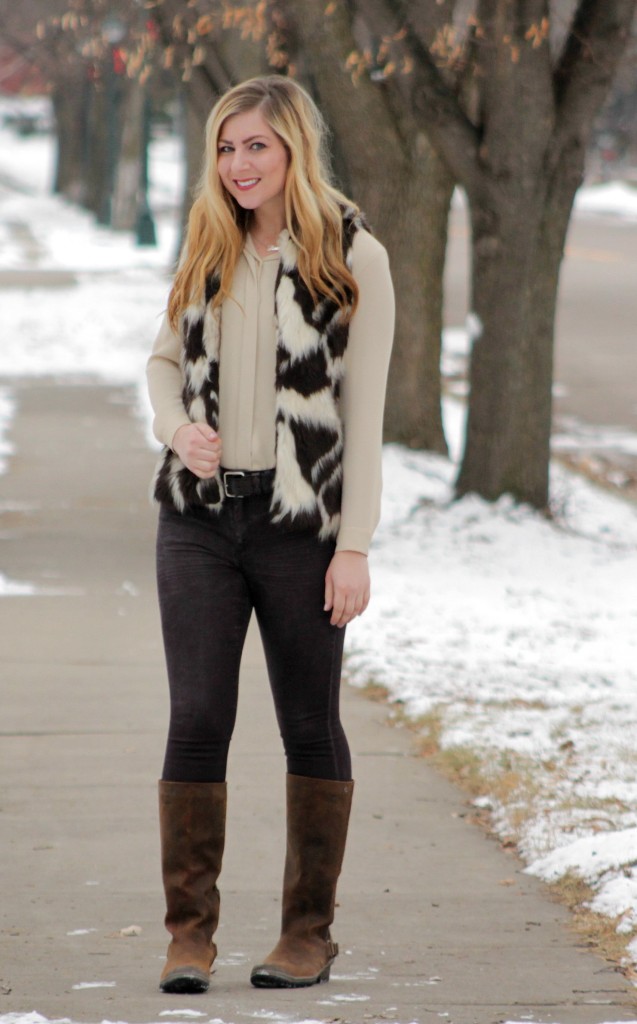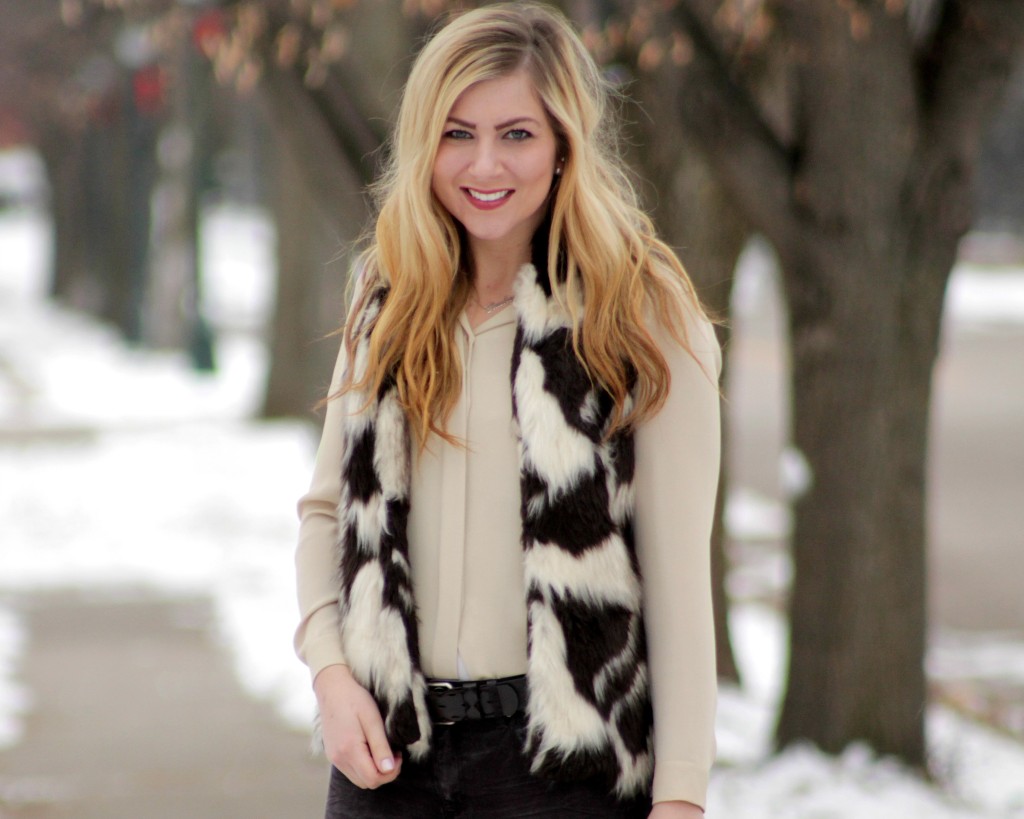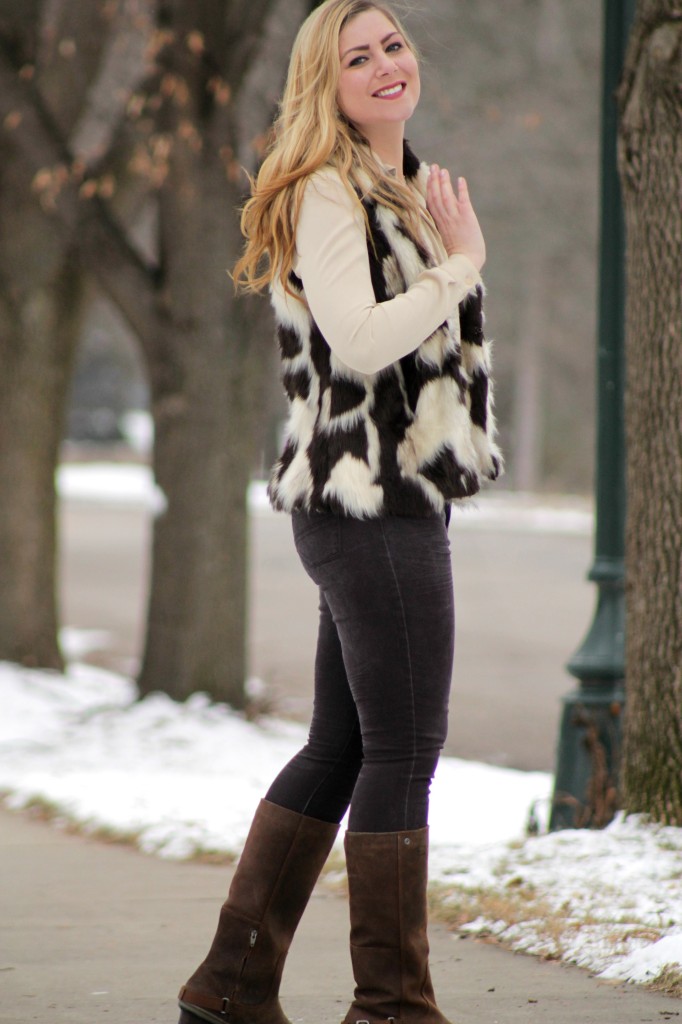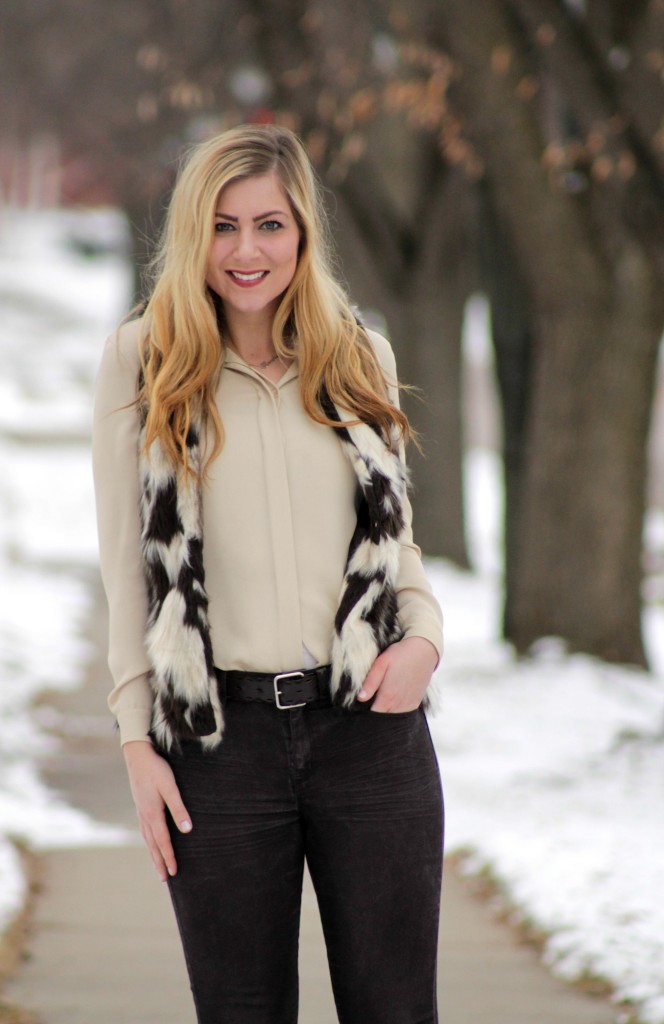 After a fresh dust of snow and temperatures dropping below 20, I thought this Fevrie faux fur vest would be perfect to stay warm and stylish while stuffing my face yet again. I love the mix of colors on it, giving it something extra, but I also made sure to pair it with neutrals since it is such a statement on its own.
And in good news, Fevrie has been generous enough to offer a $50 gift card to their online store! They have a lot of unique, stylish pieces, which always makes it easier to get dressed I think. Just have one statement and dress around it! They have everything from dresses to jumpsuits and wide-leg trousers to ripped denim. Make sure to enter my last giveaway of 2014 and get something stylish! Fill out the Rafflecopter form to enter, and make sure to follow Fevrie on Facebook, Twitter and Instagram! Giveaway is open in the U.S. only and will last for two weeks (ends January 13, 2015 @ 12 p.m.). Good luck!
Congrats Amanda S.! Fevrie will be in touch to get you your gift card. Thank you!