Hey fabulous friends! I hope you had an amazing weekend and a very Happy Mother's Day to all of you mothers out there – including mothers to fur babies!
I had an amazing weekend spent with my family, who were in town on Friday and Saturday. The weather in Minneapolis was wonderful – hitting 80 with a sunny, cloudless sky. My sister and I got a pedicure with my mom for Mother's Day, we ate lunch outside on the patio, then my sister and I enjoyed the nice weather that evening. The next day I spent the majority of my day in the salon updating all of my poorly colored roots to be blonde. So yes, I was there for close to 6 hours (I wish I was kidding). With the wedding coming soon, including my sister's wedding, I wanted to be sure every inch of hair was accounted for! Anyway, I know we are already midweek, but I wanted to share some of my favorite closet statement pieces for spring and summer – which all happen to be from Chicwish and all happen to be on sale! Things from Chicwish sell out quickly – so if there is anything that catches your eye, I would recommend getting it now.
From a flamingo print skirt (with blue stripes) and a gorgeous white floral dress, here are some items to add to your closet now!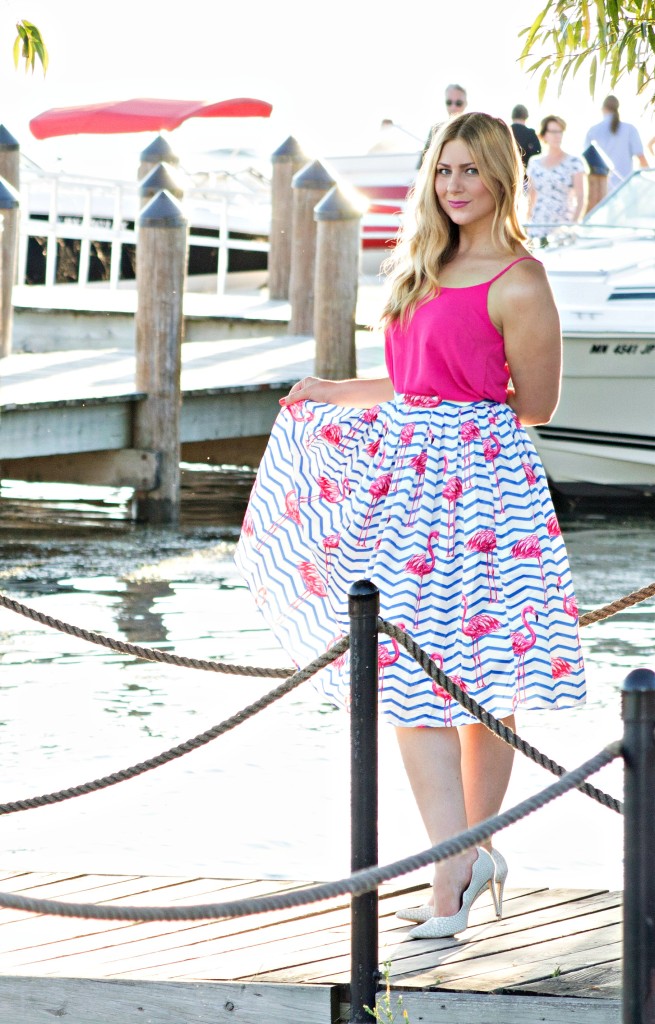 I mean seriously – HOW CUTE is this flamingo skirt? I'm definitely packing it for my bachelorette party to Miami, but will be sure to get plenty of use from it in the meantime!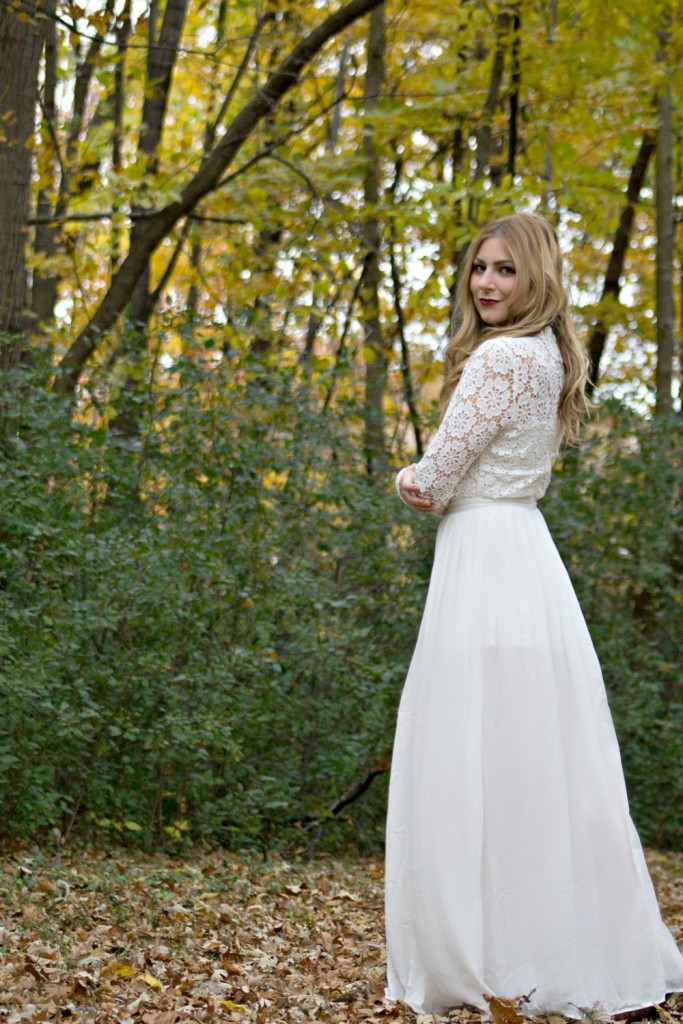 Now I technically wore this dress last fall, but it's just as gorgeous for summer. Sure it has long sleeves, but it's still very breathable and the heavier fabric up top has cutouts. With two upcoming bridal showers and a bachlorette party, I'm sure to find many reasons to wear this dress. I also think it would be a gorgeous dress for an engagement shoot in the summer – especially with a floral crown!
This skirt is one of my all-time favorites – it's unique and has a beautiful pattern, yet is still neutral enough to go with everything. It is also super flattering and slimming! Paired with it, I wore this light-weight pink blouse. The texture of this top is super unique and also is a great piece for the office. It's sheer, so light-weight for summer, but the sleeves provide extra coverage when you're at the office sitting in the freezing cold (Seriously what's up with the AC being so crazy in every single office?)!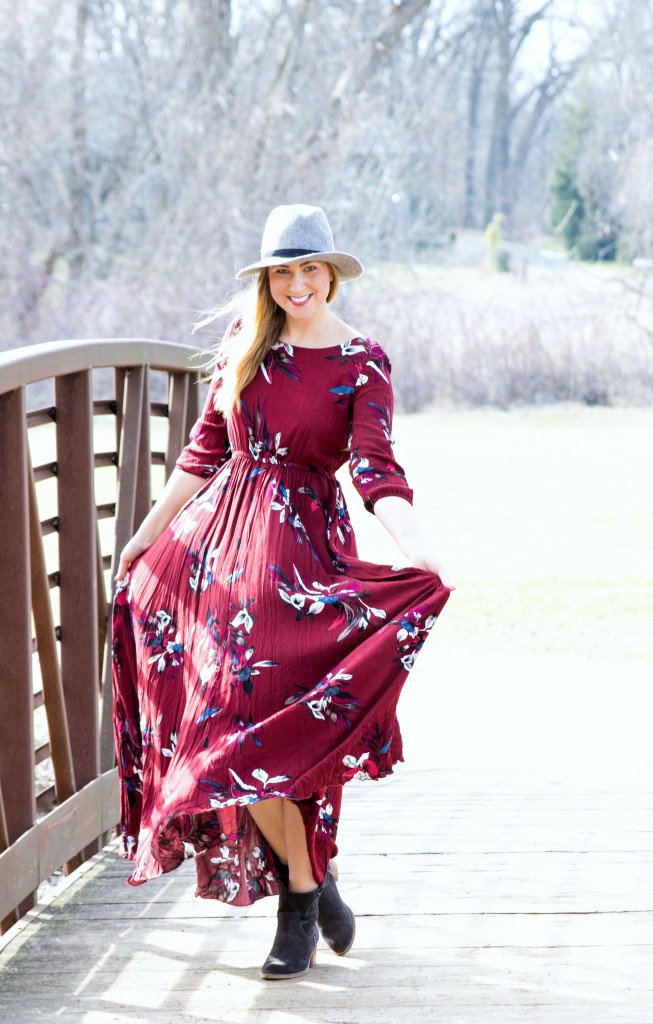 This dress is not only the perfect spring transition piece, it is also great all summer long. Add a panama hat and some gladiator sandals or wedges to give this a perfect summer vibe. Not to mention, another perfect piece in the office when the AC is on full blast.
Finally – this denim top can be worn off the shoulders or over your shoulders as shown in the image. It has a few trends in one for summer – ruffles at the bottom, denim top to pair with white pants, shorts and skirts and has the flexibility to be worn off the shoulders or not. Plus, it's a crop top length, so you can choose to bare it all or wear something high-waisted (as I did)!
Shop the Post