Did anyone get a chance to watch the VMAs last night, or at least see the style?! Well, I didn't have a chance to watch them all, but I certainly was excited about some of the looks… here were a few of my favorites!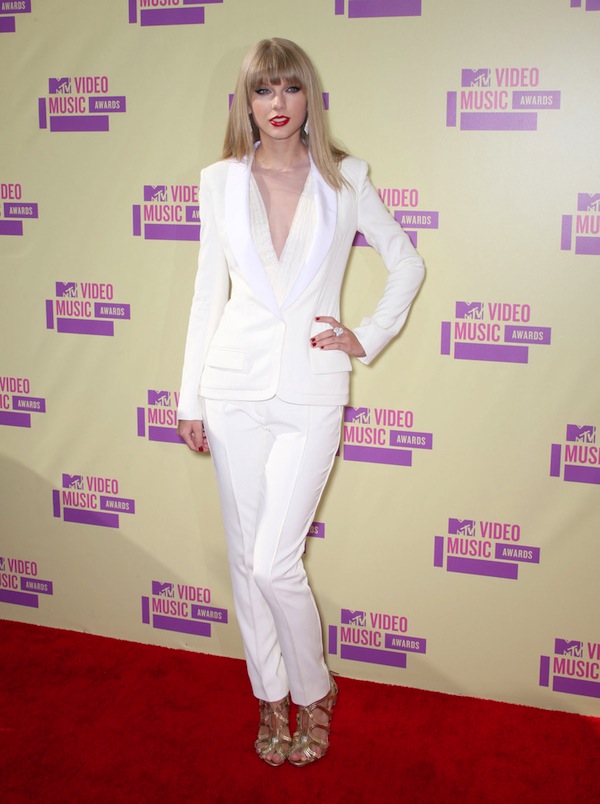 I was soooo impressed with Taylor Swift's full white suit for two reasons: One… how chic is an all-white suit?! Two…Who would ever expect Taylor Swift to go outside of her sequin, beautiful dress comfort zone for a red carpet event? I must say she pulled it off well with a red lip, red nails and those gorgeous heels!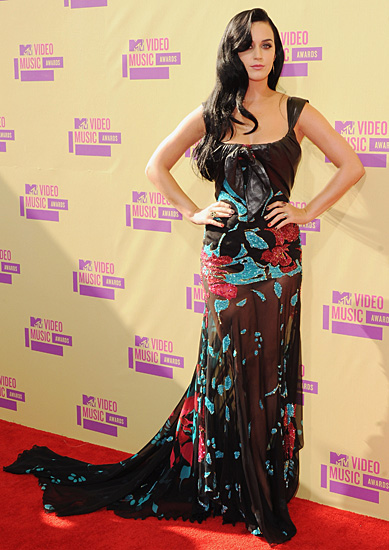 I am always expecting the wild and crazy from Katy Perry, which don't get me wrong can be very fun, but she is such a beautiful person, I always think it would be nice to see her in something less costumey.  Well here I was pleasantly surprised to see her in a gorgeous mermaid style gown, with flowing lovely curls to match.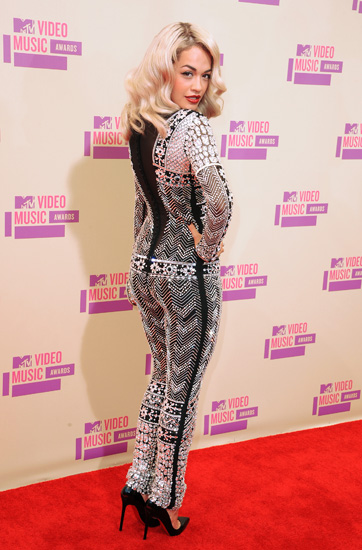 I just was completely in love with Rita Ora's jumpsuit! I have always been a fan of jumpsuits and I think it can be very challenging to pull one off, especially with a pattern.  Well clearly she is wearing this jumpsuit and it is not wearing her! With a sexy black pointed toe pump and simple curled hair do, I think she looks amazing!
What were your favorite looks? Were you pleasantly surprised like I was about any of the red carpet looks for certain celebrities?