This past Valentine's Day was a great one for many reasons, but one of the best was being able to team up with Lyst to surprise my blogger bestie Zhenya over at Being Zhenya! Lyst is an easy-to-use, well-designed website where you can organize lists of your favorite items, brands, stores and drool-worthy clothes and shoes. It also keeps you updated on your favorite designers and new items while searching by price, color and size. I was able to create a lyst of some of the items I wanted to surprise Zhenya with to make it a very special Valentine's Day for her!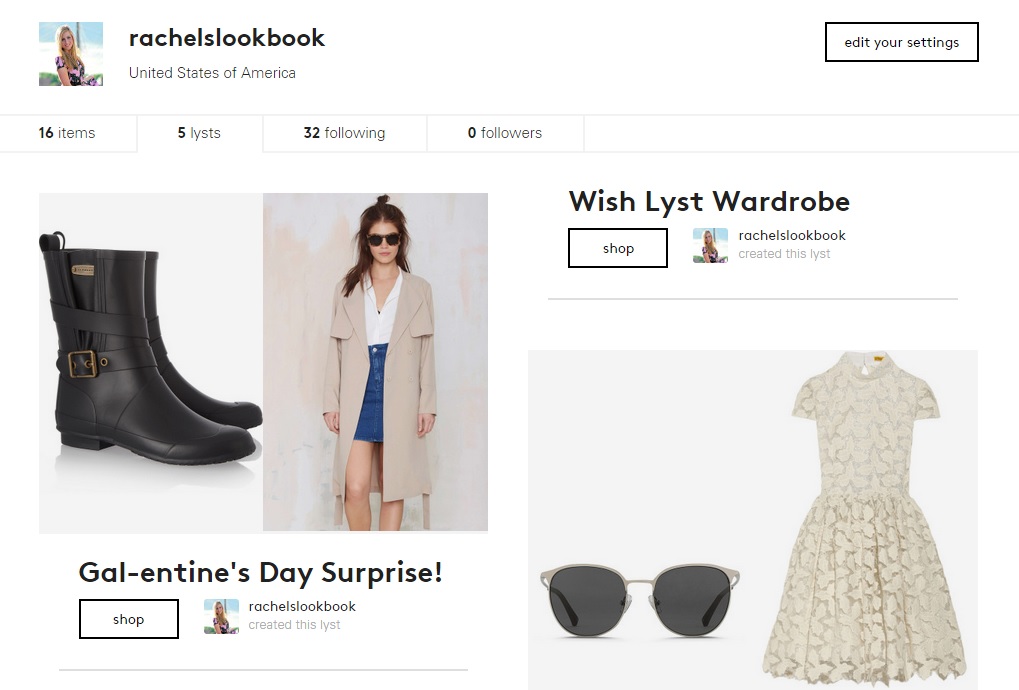 Zhenya and I technically met via Instagram! We were working on a similar campaign and when I found out she was another Minneapolis blogger, I instantly connected with her to learn more. We talked back and forth on Instagram for awhile and when I moved to a new suburb, I found out that we not only lived in the same area of Minneapolis now, that she literally lived up the street from me! After months of talking about getting together in real life, this move made it clear we needed to meet up. She picked me up for coffee one rainy Sunday morning and we sat and chatted for hours. I can't believe we had never met up before, because I couldn't wait to hang out with her again! She isn't only one of my best blogger friends, but one of my best girl friends! We have a special friendship, which is why I was so excited to work with Lyst to be able to surprise her for a fun Gal-entine's Day gift!
I know how much Zhenya loves NastyGal – so I curated a list of some edgy, chic pieces she always pulls off so well, and some fun new things at NastyGal like a gorgeous lilac midi skirt, a trench coat and layered necklace. I wanted to surprise her with pieces she could incorporate into her wardrobe and have fun styling. I quickly and easily was able to browse these pieces from NastyGal on Lyst and create the perfect lyst for Zhenya!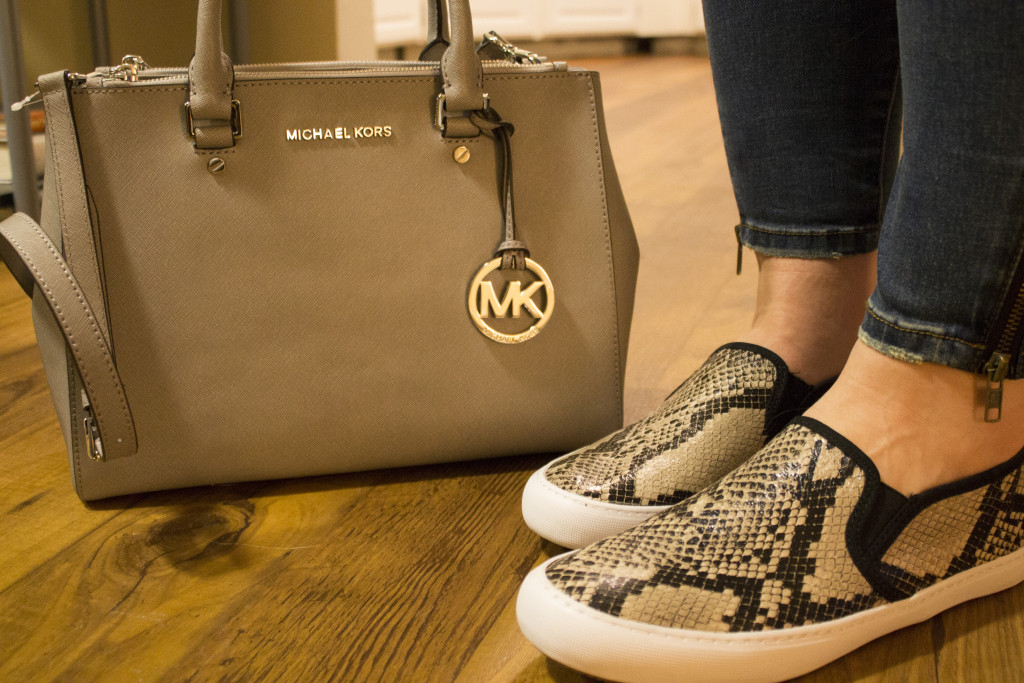 As far as what she surprised me with – OH my gosh! I could not be more excited!!!!!!! I have been wanting a Michael Kors bag forever and the Sutton style in a pearl/gray is SO gorgeous. I have also been wanting a pair of slip on sneakers so this pair of snake skin Guess sneakers are just perfect – the perfect sneaker for my upcoming travels. She seriously made me so incredibly happy with this gift!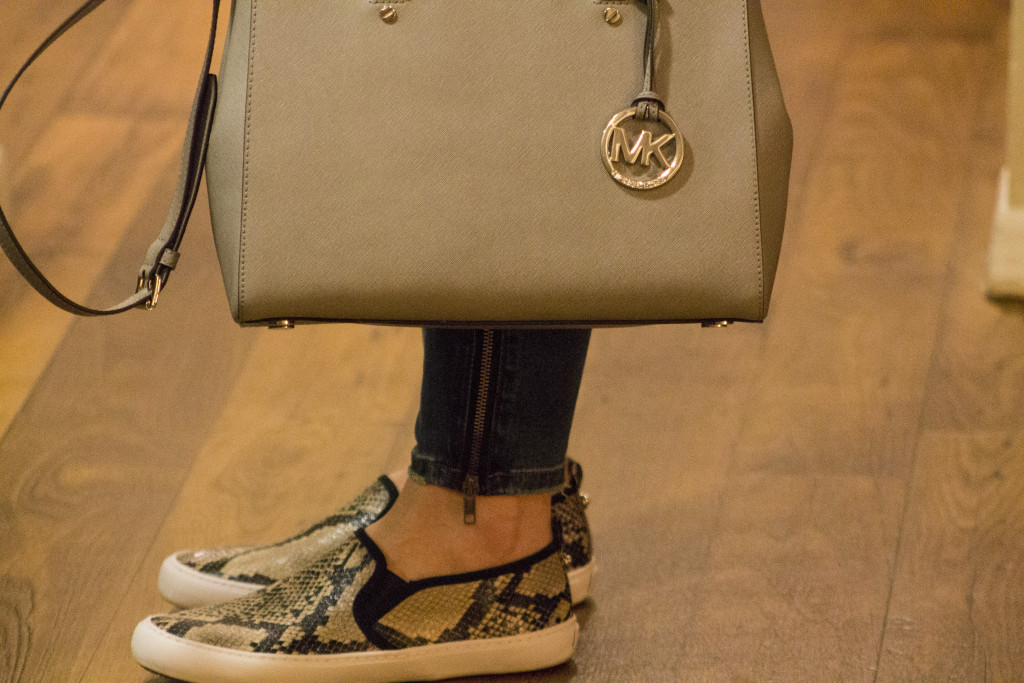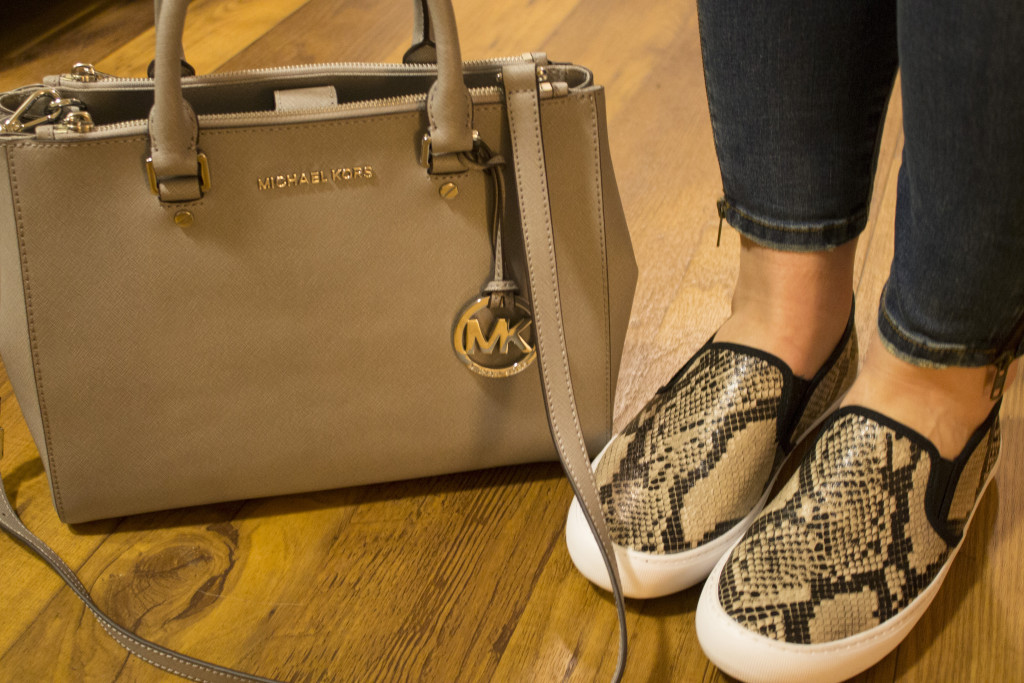 Make sure to check out Lyst to create your own lysts of stylish products! It is also an easy way to keep track of any of your favorite products going on sale. Make sure to check out Zhenya's post here!
Thank you Lyst for sponsoring today's post – as always all opinions are my own.