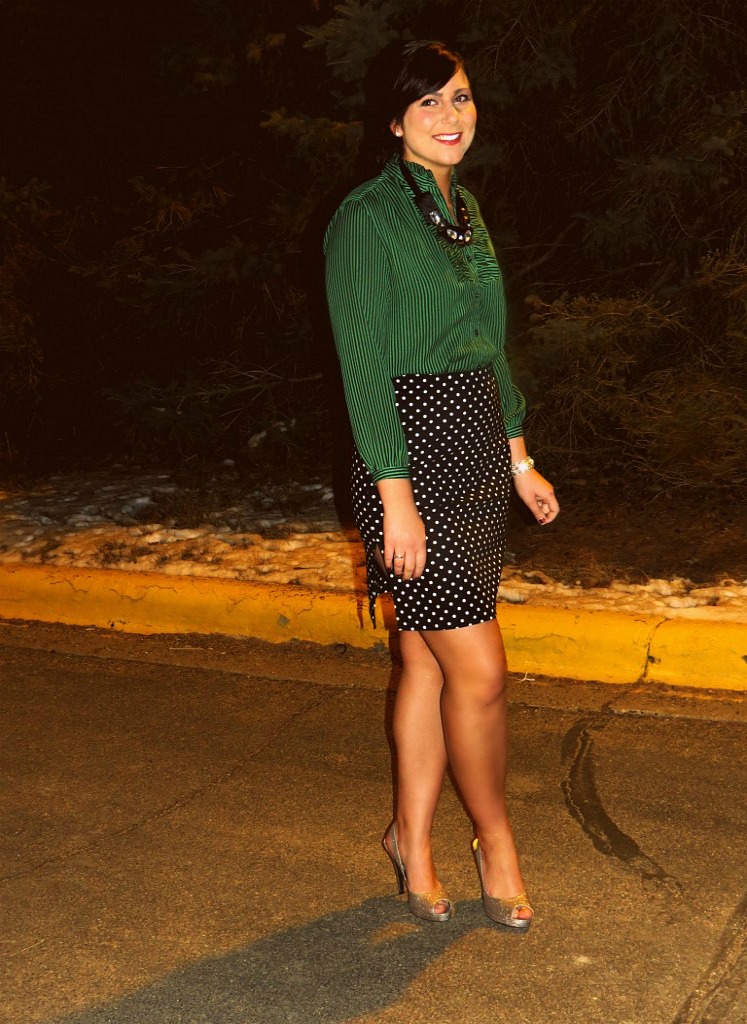 With so many stripe and polka dot outfit inspirations out there, I put together a look from the polka dots and stripes for my own take on a work-appropriate ensemble.  I grabbed one of my favorite pieces in my closet—this green striped, ruffle blouse.  It is light weight, so it is great to wear during the summer, but warm enough to wear now when temperatures are only slightly above freezing.  This blouse was a vintage steal that I bought shortly after graduating college.  I needed to find more work clothes but didn't have much of a budget for shopping, so thrift and bargain shopping helped me establish more of a professional closet. I paired it with a simple black and white polka dot skirt that I have owned since my sophomore year of high school… yes that's right, I've owned this piece for about nine years and I don't think it will ever leave my closet! With a statement necklace and a pair of sparkly heels I feel it is a bit more fun for the office and certainly still takes on a winterish feel as we transition into March.
Also, this is my second post linking up for Work It Wednesday on Laura's blog A Little Bit of Lacquer!  I am so thankful she is doing these weekly link ups because as much as I love casual wear, I have to dress up five days a week!  Check out her blog, she has amazing style and join the link up!
Blouse – Vintage 
Skirt – Younkers (Similar here)
Necklace – Primark (Old)
Sparkly Open-Toed Heels – Nordstrom Rack (Similar here)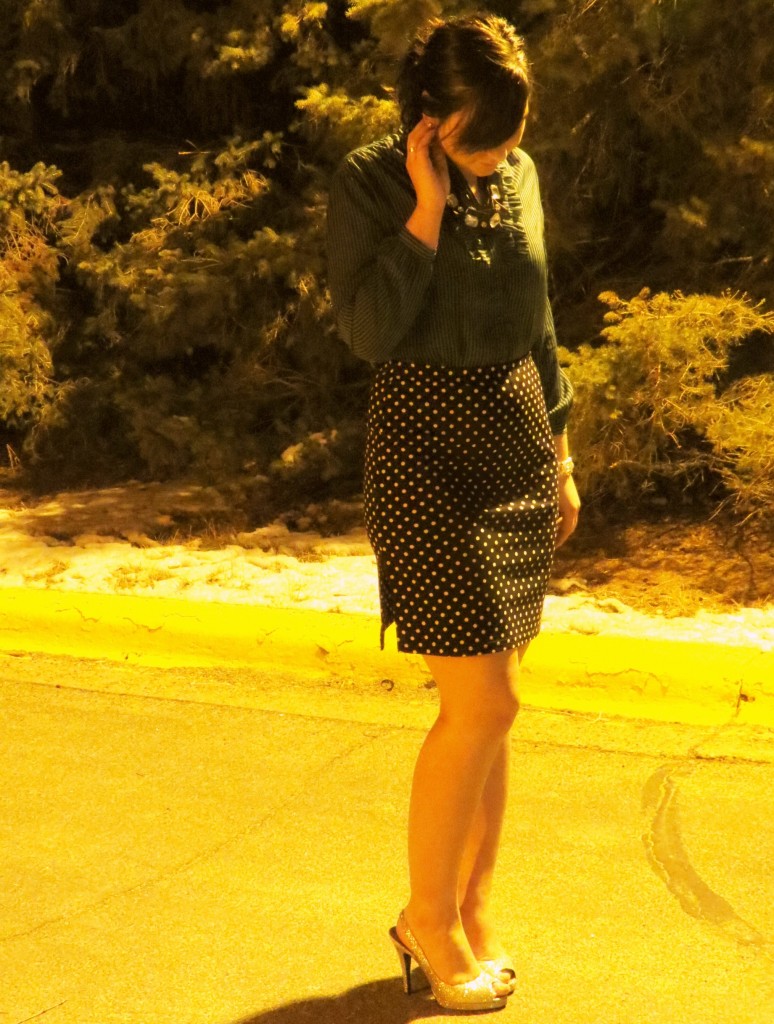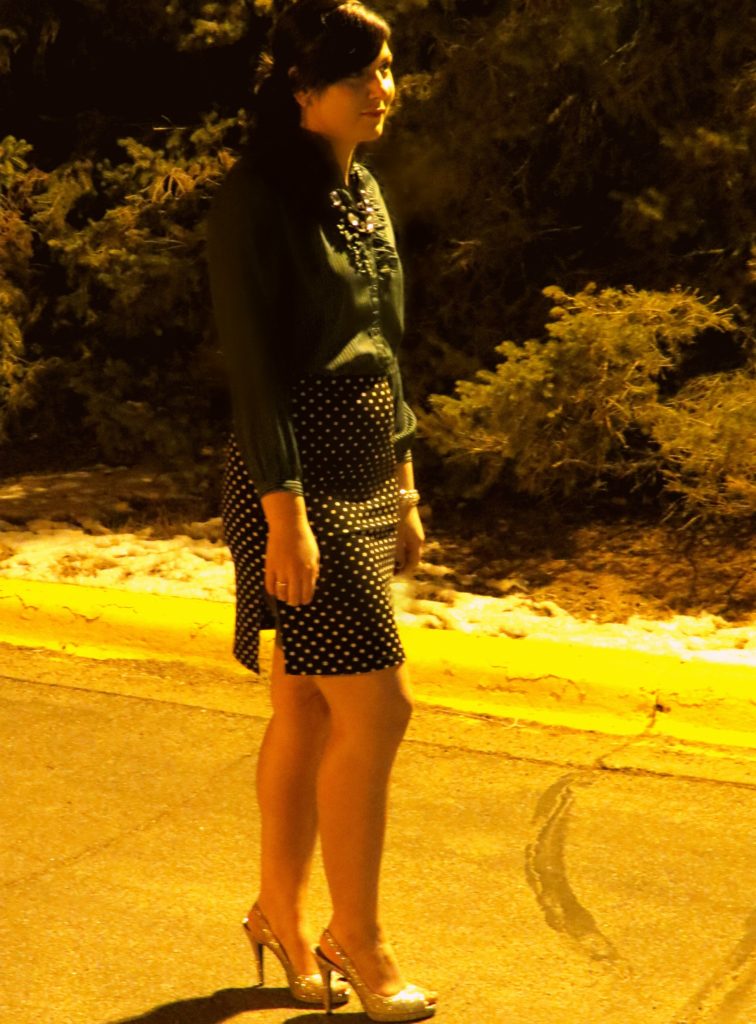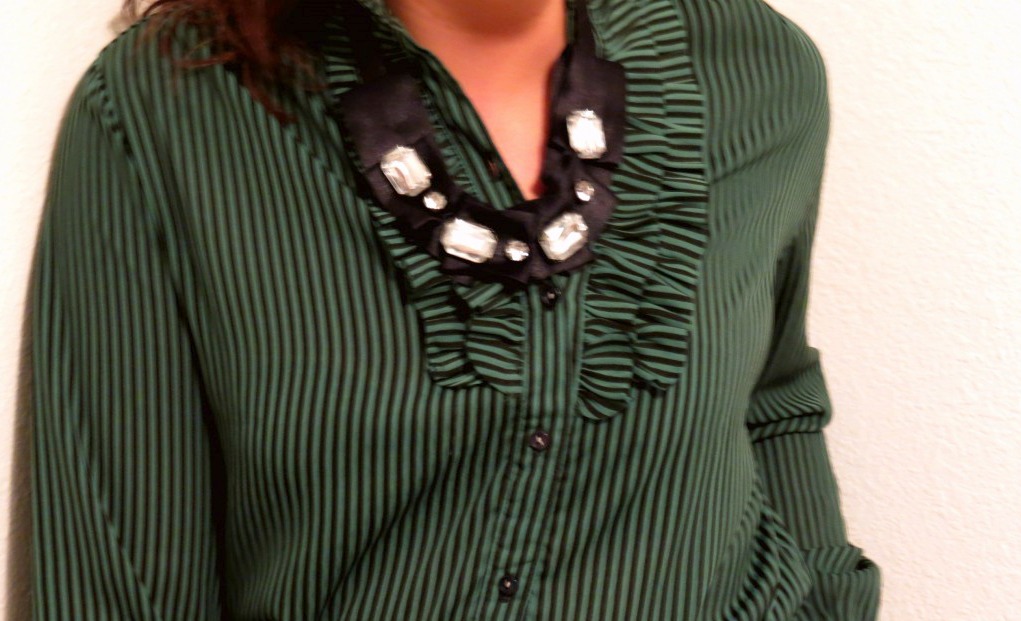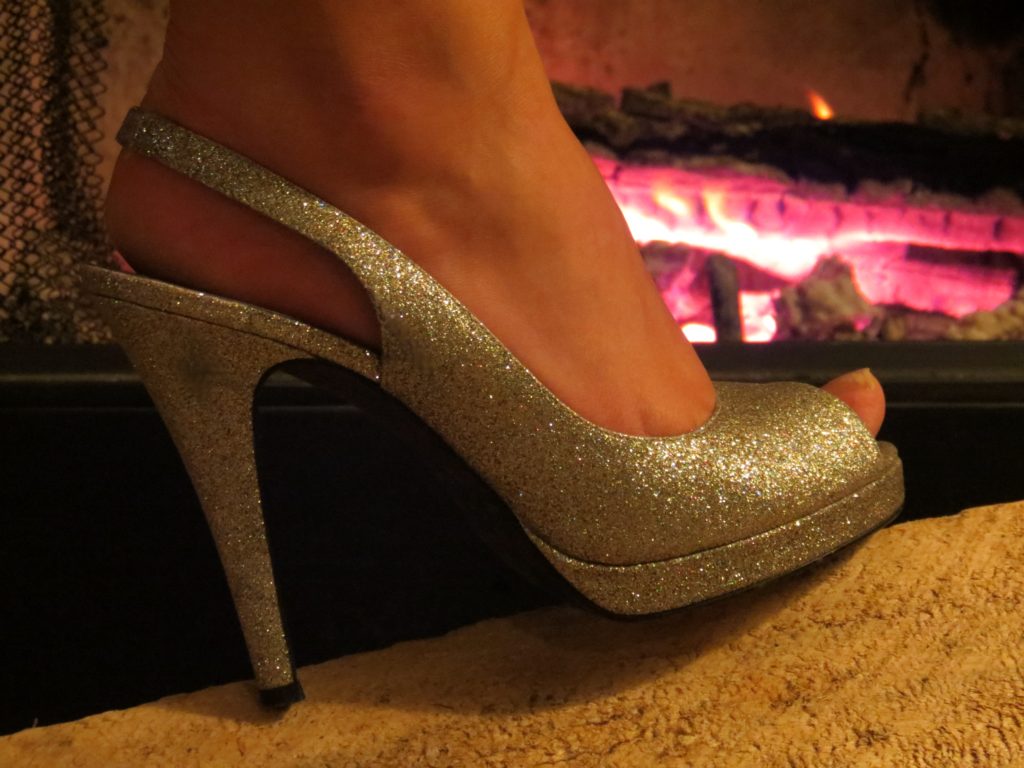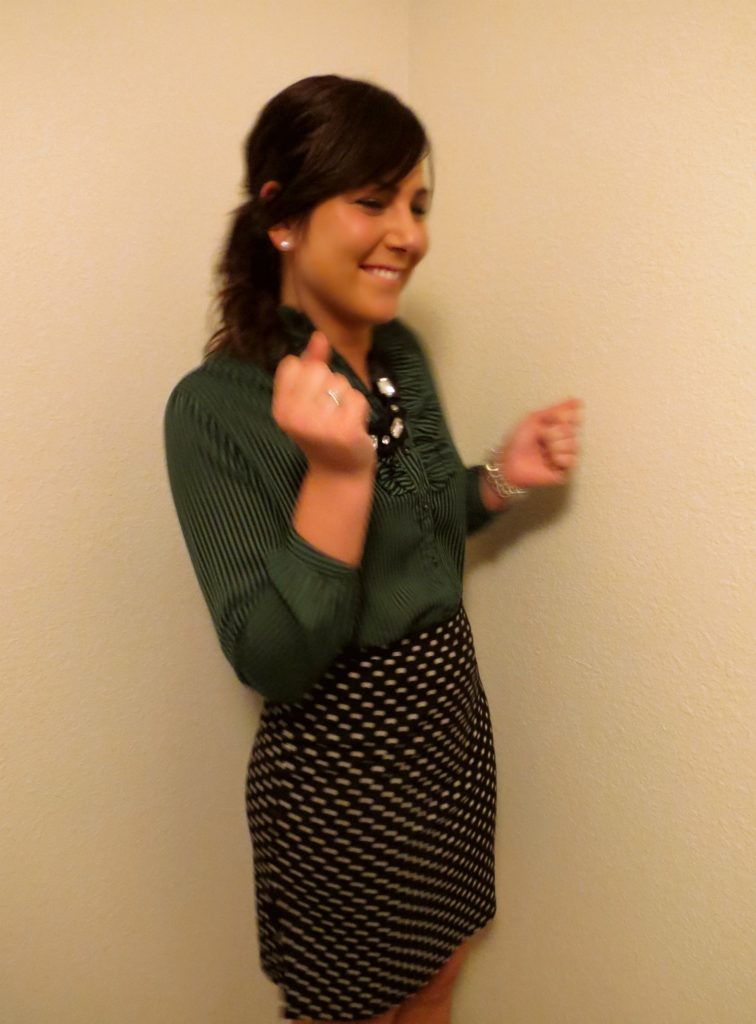 The last picture is my party time, photo taking wrap-up dance!