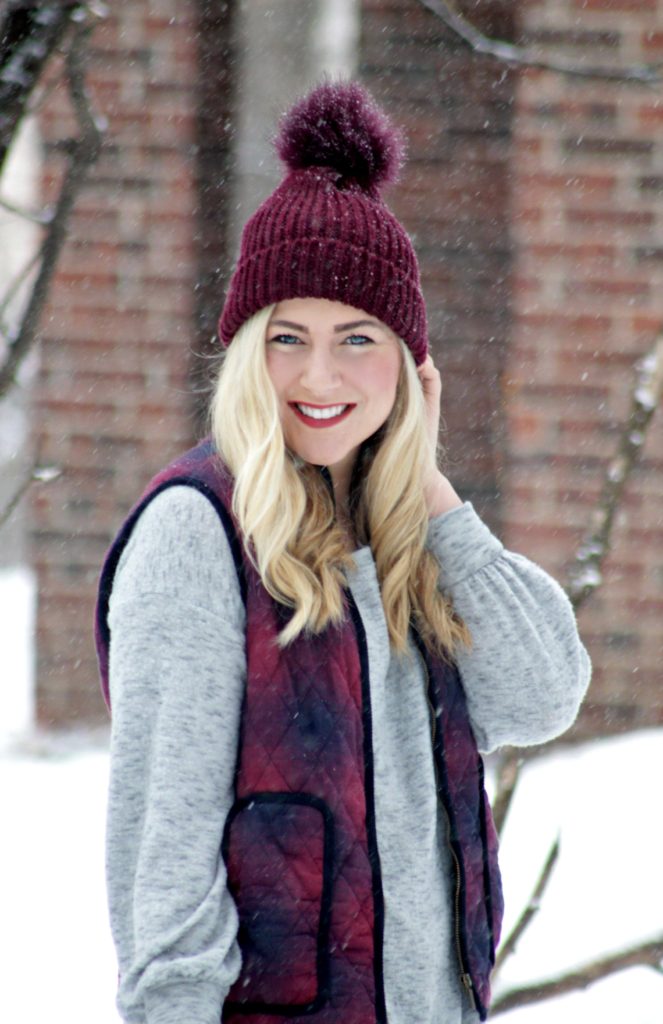 Blogging is always interesting. There always seems to be a decision I need to make – whether I show more of real life versus showing my "best life". Ya feel me on this? This past weekend, when I knew we would actually have time to shoot an outfit, I debated pulling out my SPRING TIME LOOKS because OMG it is supposed to be spring. But it's not. So instead, I opted for a go-to winter look – because – well – it's basically still winter here in Minnesota! Can I get an ugh ugh? But, the good news is that I'm sharing my favorite pair of snow boots in this post and they are on MAJOR sale right now! In fact, right now is the best time to stock up on some amazing winter items for next season.
Outfit Details
Caslon Quilted Vest – SOLD OUT (Similar HERE, HERE & HERE) | Caslon Patchwork Jeans – SOLD OUT (Similar HERE, HERE & HERE) | Gray Shirt, Francescas, Similar (HERE, HERE & HERE) | Sorel Caribou Boots, ON SALE | Pom Pom Hat, Primark (Similar HERE, HERE & HERE)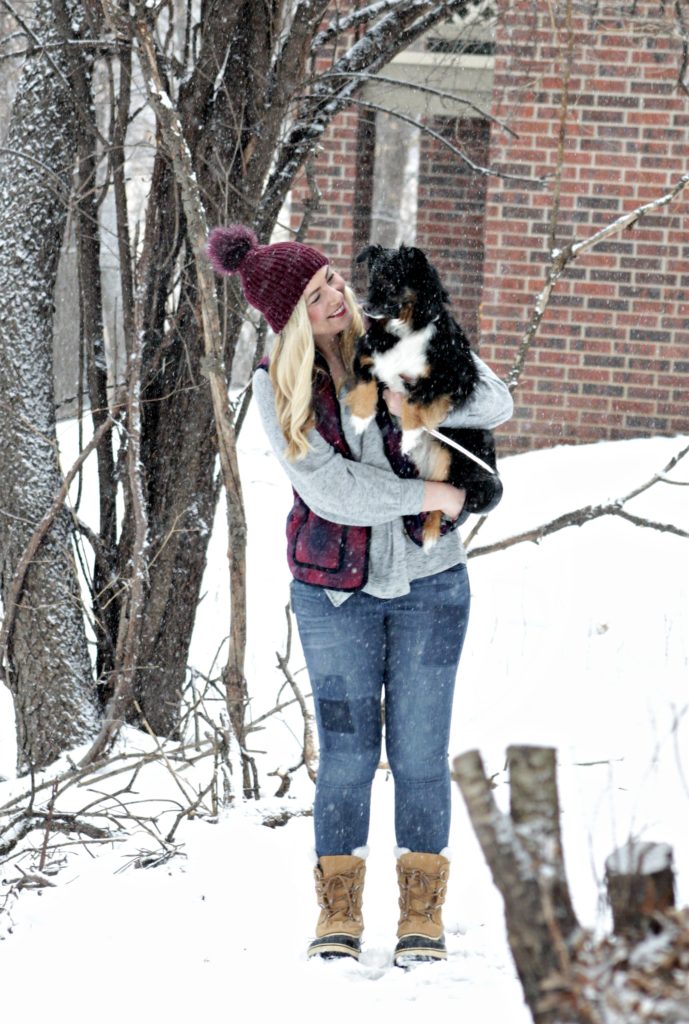 While I'd love to be posting happy, spring-time looks of floral prints, rain boots and maxi dresses as I have in past Aprils, this year it's just going to be awhile longer. Sigh…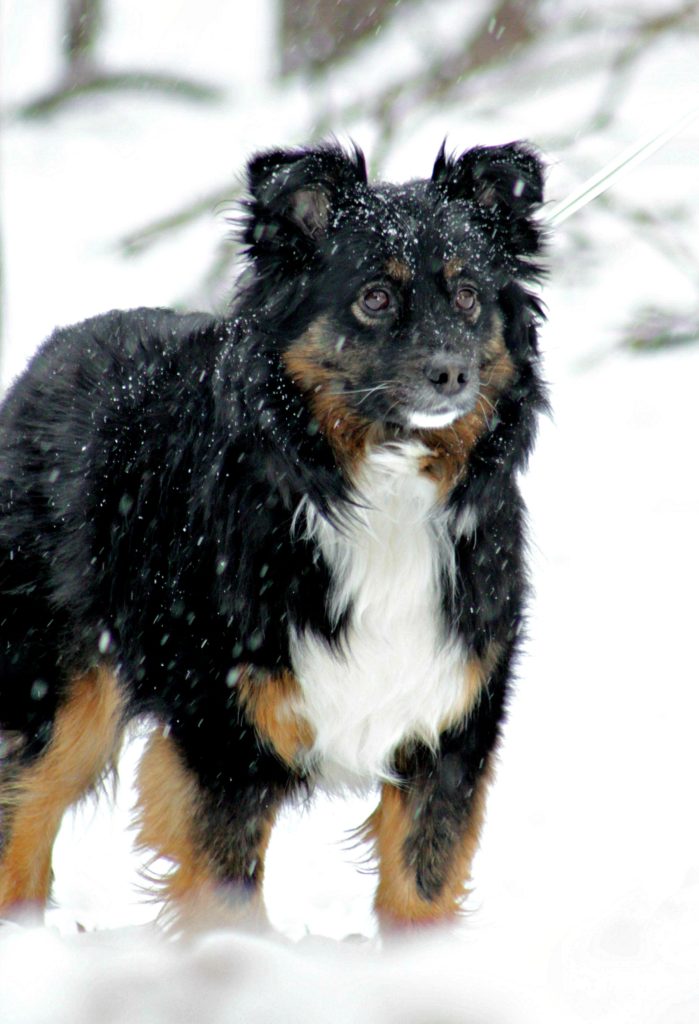 In other news, life has been anything but easy lately. Over the past few months, some of the worst things have happened to the most amazing people I know. We also recently found out our dear little Ms. Emma (our dog pictured here) likely has epilepsy, which is something she will have the rest of her life. And though I should be used to it, the winter this year has been exhausting. I could really use that spring sunshine right now – and a ray of hope.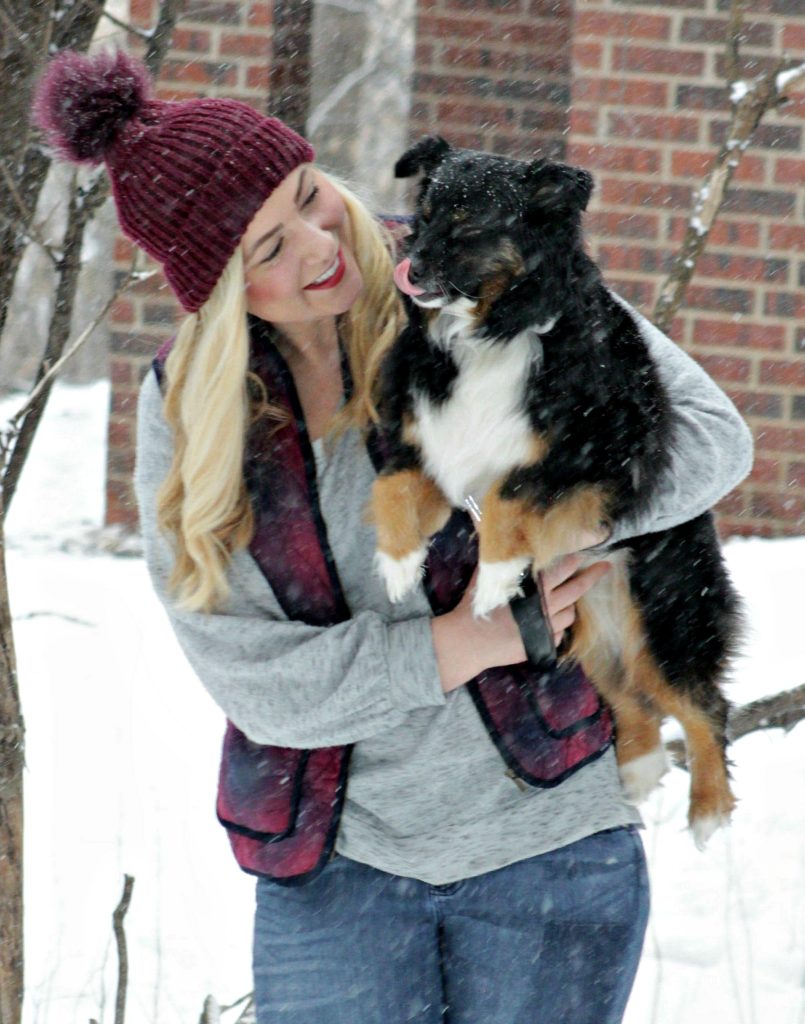 What gets me through though? A LOT.  My husband. My family. My friends. And knowing that I am SO fortunate for everyone and everything I have in life. Winter will come and go. Struggles will come and go. And sunshine WILL definitely come (and go)!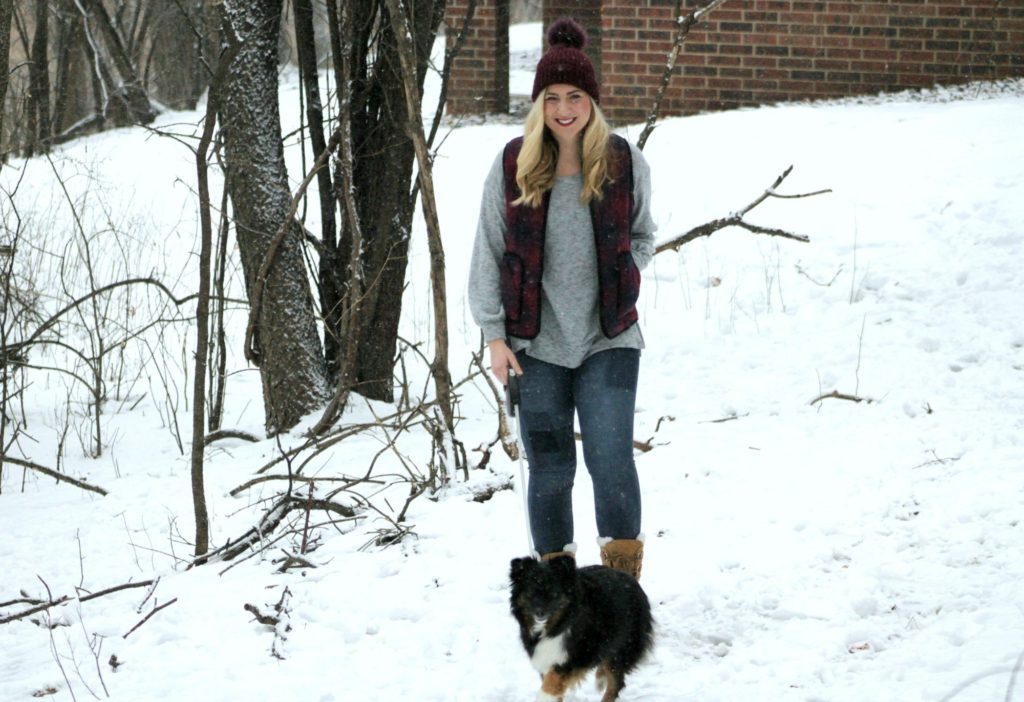 Regardless, I've also made some amazing memories over the past few months, I'm just ready for more good news. That's all! I hope life is going amazingly well for you my friends, because you ALL deserve that! And I know the sunshine is coming soon!
Shop the Post
Caslon Quilted Vest – SOLD OUT (Similar HERE, HERE & HERE) | Caslon Patchwork Jeans – SOLD OUT (Similar HERE, HERE & HERE) | Gray Shirt, Francescas, Similar (HERE, HERE & HERE) | Sorel Caribou Boots, ON SALE | Pom Pom Hat, Primark (Similar HERE, HERE & HERE)