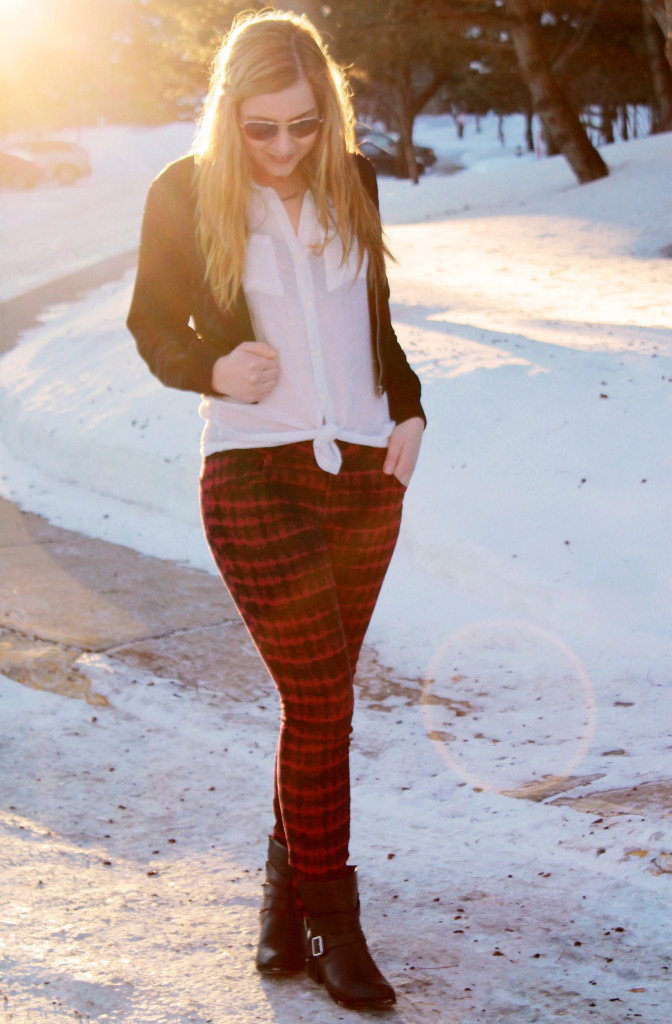 I haven't ever been a huge fan of patterned pants. Not because I don't like the way they look on others, but I always felt like they highlighted the area that I hate most about myself (errr my thighs). I've been through a lot of ups and downs in my confidence surrounding my body since starting this blog, but one thing is certain now, I LOVE my thick legs and I am not afraid to dress them in patterns.
I love this pair (that I got for $10 by the way, STEAL) because they are so easy to pair with a black jacket, white blouse/shirt and booties. By the way, yes I am freezing in these pictures and YES I absolutely threw back on my big puffy coat after we took these.
Also, I know I keep saying this, but I swear it is true this time. I am really excited to get back into outfit posts. Between being busy, taking more time for myself (and spending more time in the gym), the cold weather, my lack of motivation and the style slump I have been in for over a month, I am finally feeling like I'm getting back to it! I apologize for being not as interactive over the past few months. Even though I might not comment, I still try to visit all of my favorite blogs throughout the week!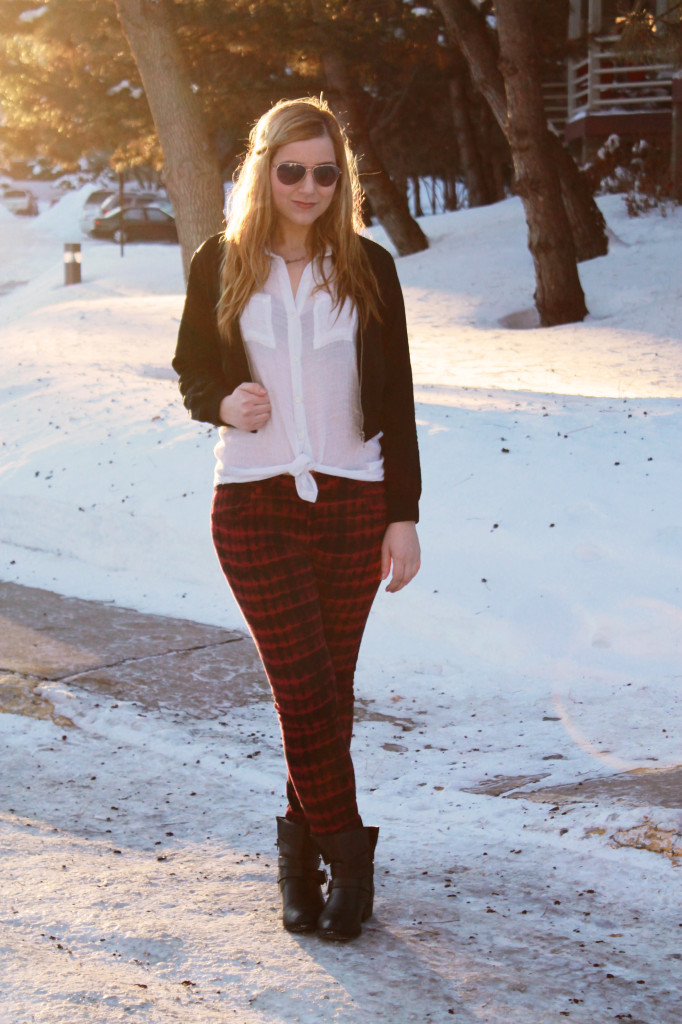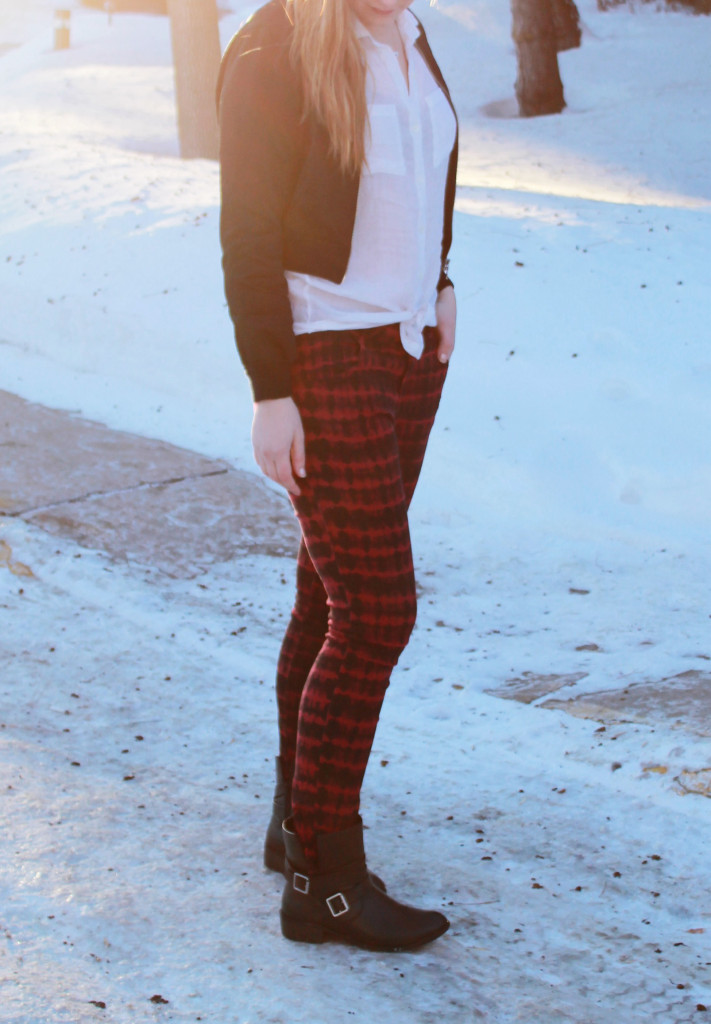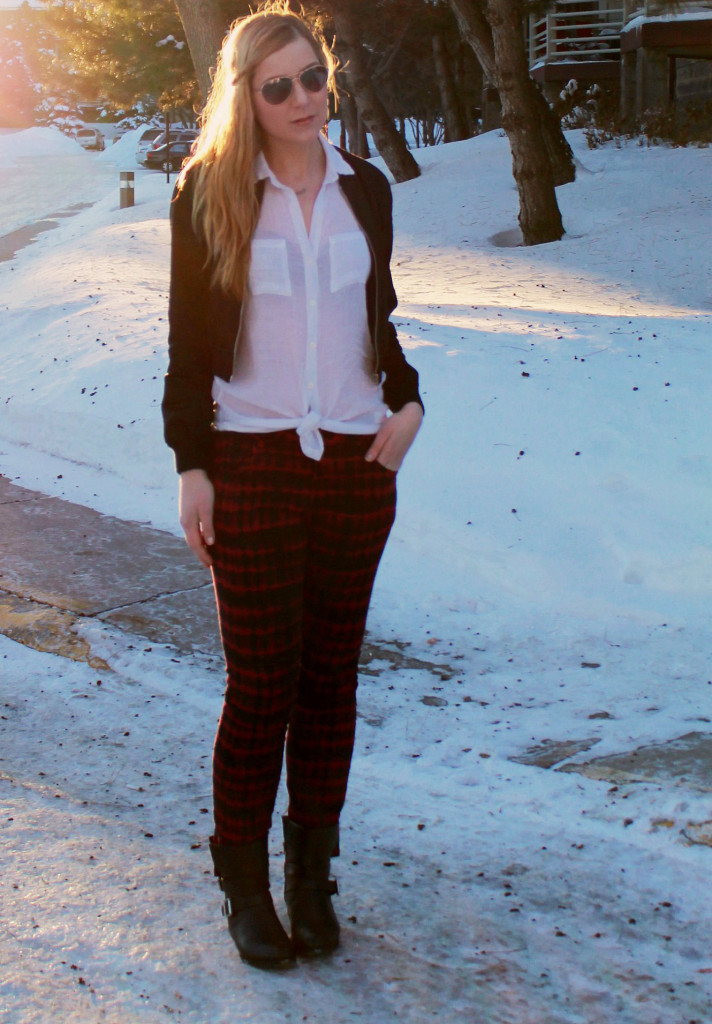 Jacket, Vintage (Similar here and love this Modern Citizen version here)
Blouse, Forever 21 (Similar here and here)
Pants, Younkers (Similar here, here, here and here)
Booties, ShoeDazzle (Similar here and here)
Sunglasses, Andrea Jovine via TJMaxx (Similar here)
Necklace, c/o My Name Necklace (Similar here and here)
Linking up with Totally Posted. Tuesday and
 !