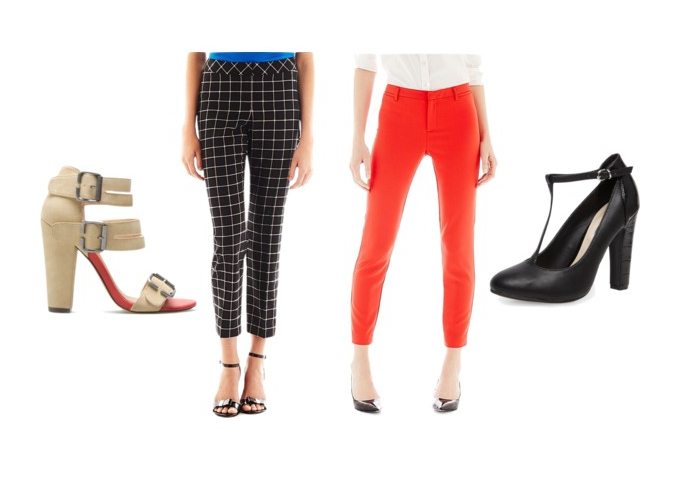 (sandals, patterned pants, red cropped pants, t-strap mary janes)
Well I have been doing some shopping already in March (whoops… can't say no to some of the great deals), but this month I'm approaching shopping a little differently. I have clothing needs and wants (I REALLY need some new work-appropriate pants. I REALLY wanted a new strappy, fun pair of nude sandals), but I am trying to already plan how to fit these items in with what I already own. I always try to think of this, but it rarely ever happens. Sometimes that means my new items are just sitting in my closet for a month or two, and that's no fun!
Here are a few outfits I put together based on some of my new purchases! Now let's just hope everything fits!