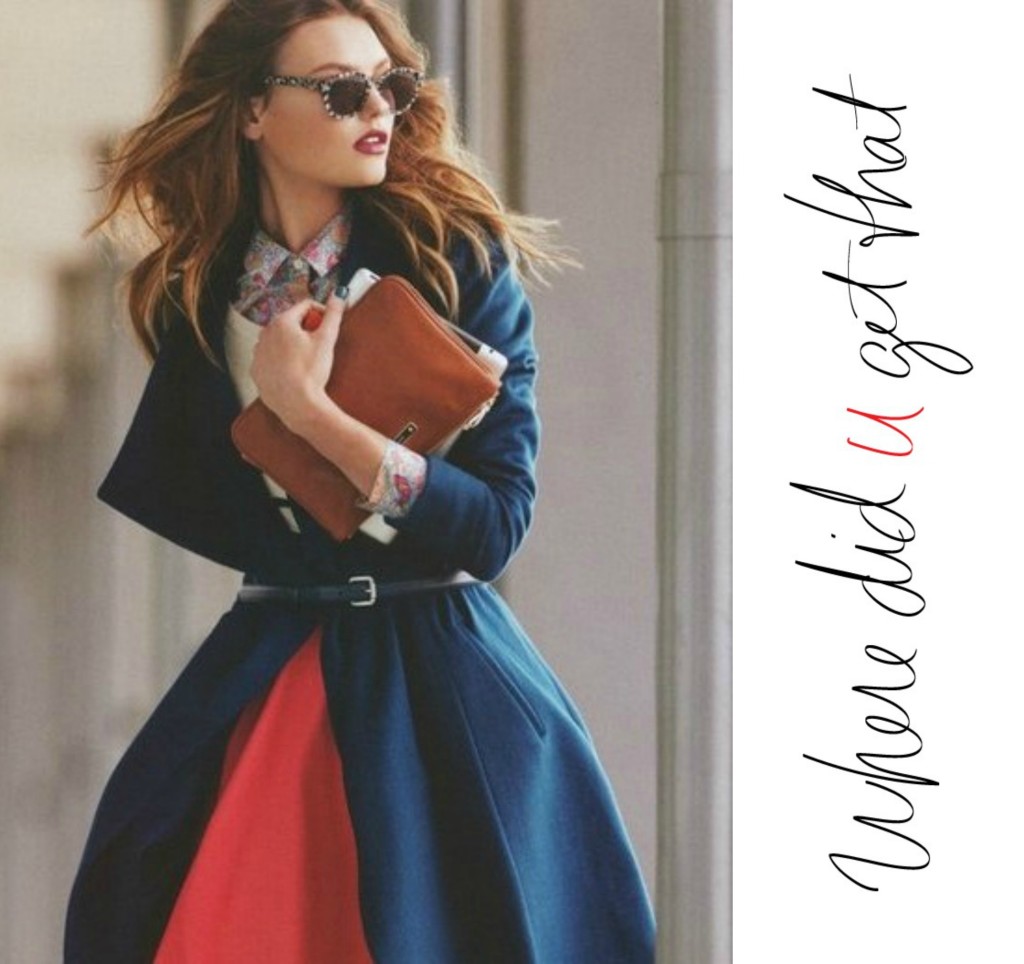 Soooo have you ever had a situation where you saw someone wear something SO CUTE you just want to buy it from them, right then and there?  Okay, so maybe you just want to ask them where they bought it…. but they are a stranger and you one either feel weird asking or two you ask them (they might find you to be strange) and they tell you they got it two years ago or 10 years ago or in some far distant land that you will never travel to. SAD DAY.
What do you do? I usually consult my favorite search engine, Google, and use some pretty descriptive long-tail keywords to find THEM or something super similar. Sometimes I win this search battle, but most often I lose. And it sucks, because when you saw that gorgeous item of clothing or beautiful pair of shoes, you would do anything to have them. And there is nothing you can do… UNTIL NOW!
Have you ever heard of the Hunt? Well this is PERFECT for those situations. You can sign up for free and help others find what they are looking for, or just post items you want, whether you find something on a model on Pinterest with no clue where the clothing came from (or no source),  want to find a similar item to something another blogger posted, but it is old or from a thrift store or just want to have fun by helping others find their dream clothes/shoes.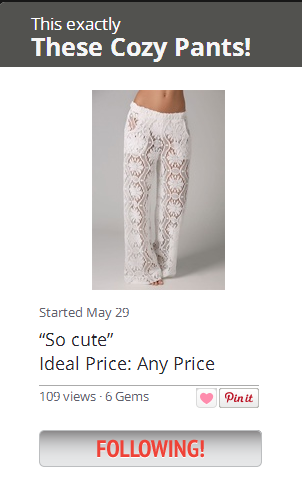 When I first signed up, I immediately saw a pair of swimsuit cover-up pants (see above) that I KNEW I saw on another blogger not too long ago. And just like that I helped give another person an option to a pair of pants they really want! Now, she was asking for the exact pair, but I figure that won't always be possible. Might be really old or sold out, so I thought giving her another option would be good too. Here is what I found: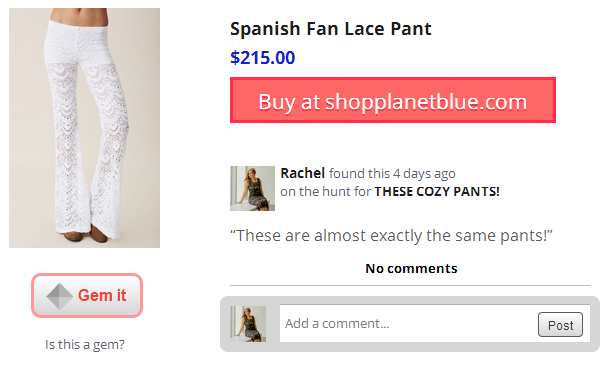 All I did was enter the link and post it in the search. It will obviously be helpful too when I see something I really want, but don't know where to find it! You can easily upload pictures from Pinterest, Tumblr, Instgram or directly from the link to Start a Hunt and specify what you want out of the hunt. Do you want to find the exact item (might not be possible, but worth a shot), a similar item or the item on a budget? For me, I would probably ALWAYS be looking for the item on a budget, so just something similar or a look alike at a more affordable store.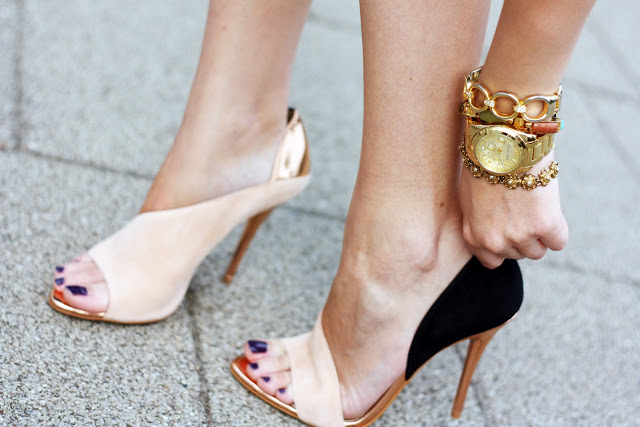 Currently I am on the hunt for something similar to these gorgeous heels from Zara, as seen on Dora from Fashion Painted Dreams! So I am going to start my hunt to find something similar, because Dora already posted that they are an old pair from Zara and completely sold out. Hoping I find something as cute really soon!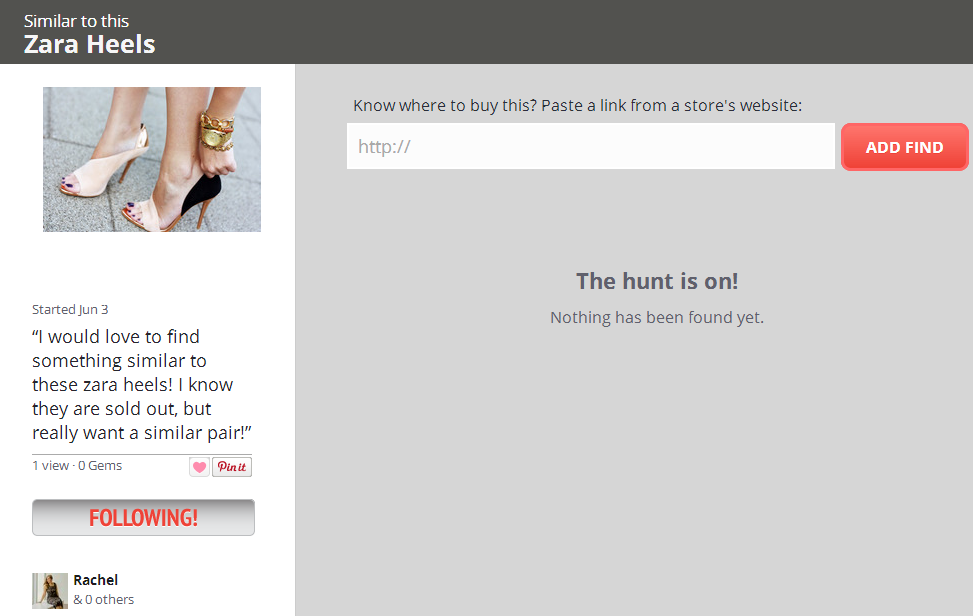 It was as easy as one, two, three. I posted the link from Dora's blog, choose the photo of the heels, and now someone can easily add a link to help me find similar shoes.
Anyway, what do you think? Will you sign up to use The Hunt to find the items you are looking for?
This post is sponsored by the Hunt, all opinions are my own.