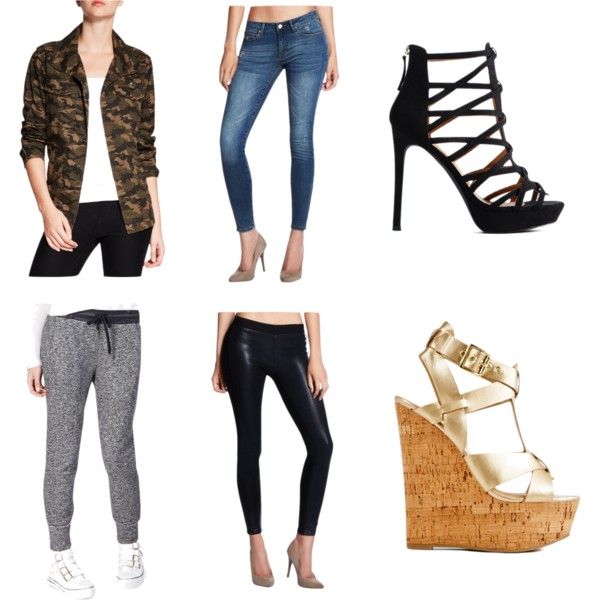 There is nothing that gets me more than a good sale at JustFab. It all started earlier this month when I wanted to purchase a new pair of jeans from JustFab. I like the way their jeans fit my curves, so I purchased a cute pair with zippers (seen here). Well that day, they were having buy one pants, get one half off, so I decided to purchase their luxe sweat pants (mostly to have something cute and comfy to wear on my flight to Miami and because Jacy made this style look SO good)!
Fast forward to President's Day – and JustFab was having a huge sale (all sale items $14.95) on tons of styles – from jacket to shoes to handbags. So I went a little crazy and purchased a camo jacket, faux leather leggings (been needing a new pair) and two pairs of shoes, one pair of strappy sandals and one pair of wedges, to bring with me for my vacation in Miami!
SO here is the overall breakdown of orders:
Metal Zipper Jeans – $39.95
Luxe Sweat Pants – $19.95
For this order I had a $49.90 from a returned order, so the total was $10.02.
Strappy Heels – $14.95
Wedges – $14.95
Faux Leather Leggings – $14.95
Camo Jacket – $14.95
Total was $59.80.
Total: (with tax and free shipping) $69.82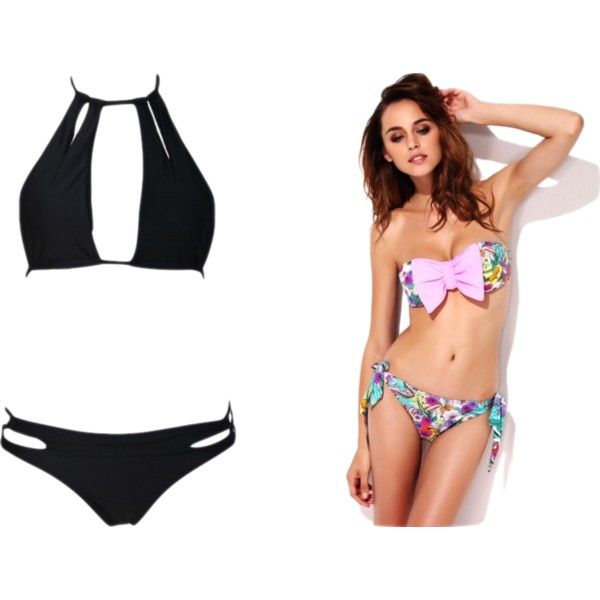 I also bought a couple swimsuits for my upcoming trip.
Black Swimsuit – $16.17
Bow Swimsuit – $33.00
Plus shipping & handling – total: $65.12
Total Spent in February: $134.94
Gifted This Month: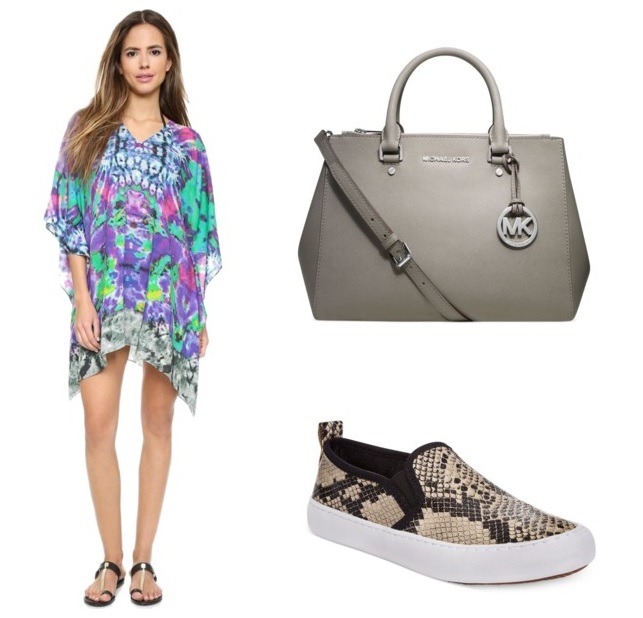 I was very fortunate this month to do a collaboration with Lyst and Zhenya! Zhenya picked out this Michael Kors handbag and Guess snakeskin sneakers for me! I also received some ShopBop credit, where I got this gorgeous Caftan that I'm going to use as a cover up in Miami!
Linking up with Franish for Budgeting Bloggers!