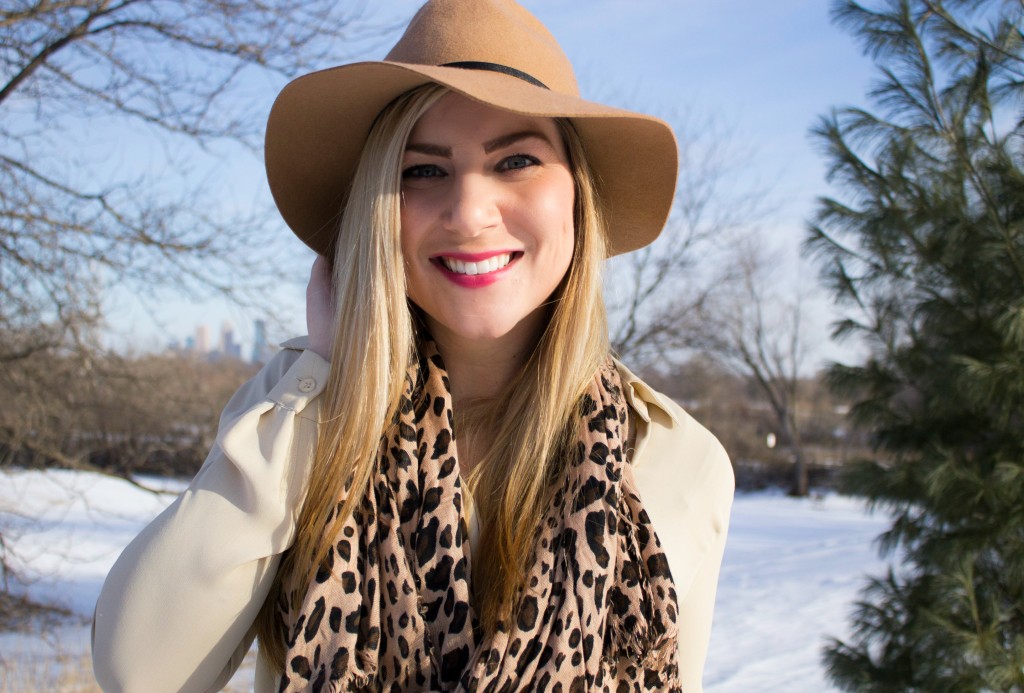 Happy Monday! I hope you had a wonderful weekend – my weekend was both fun and relaxing – and surprisingly productive. I think the winter can really tend to put me in a slump where all I want to do is sit around and cuddle up in a blanket. I found that if I just start doing something as soon as I wake up on the weekends – it leads to more productivity and less hours of Netflix (although I did spend a good five hours watching Netflix on Saturday night – getting caught up on House of Cards)!
I wore this outfit on Saturday to go get my hair done (it was SO in need of a touch up – my roots were getting ridiculous). After I got home, I added the fedora and went to dinner with my boyfriend. I know colored jeans aren't really "in" anymore – but I still love this coral pair from Zara and think it is a fun combination with my leopard print scarf (which I've worn with this fedora before). The sunshine was beautiful this weekend – but don't be fooled. Still cold, and I'm definitely over winter. Luckily I will be in Miami in two weeks soaking up all the sun I can!
By the way – just wanted to let you know that next week is going to be super fun week on Rachel's Lookbook. I will be hosting a bunch of brands on here for "Lucky Week" – a celebration of one of my favorite holidays, St. Patrick's Day, favorite brands and giving my readers a chance to win some amazing products! Stay tuned for more details – it is going to be exciting!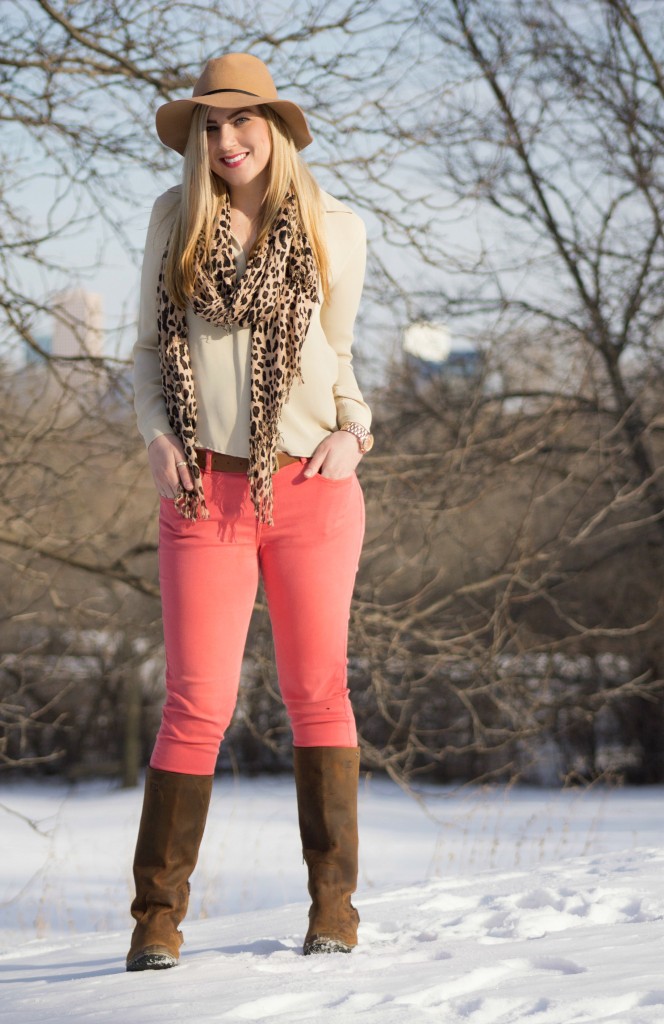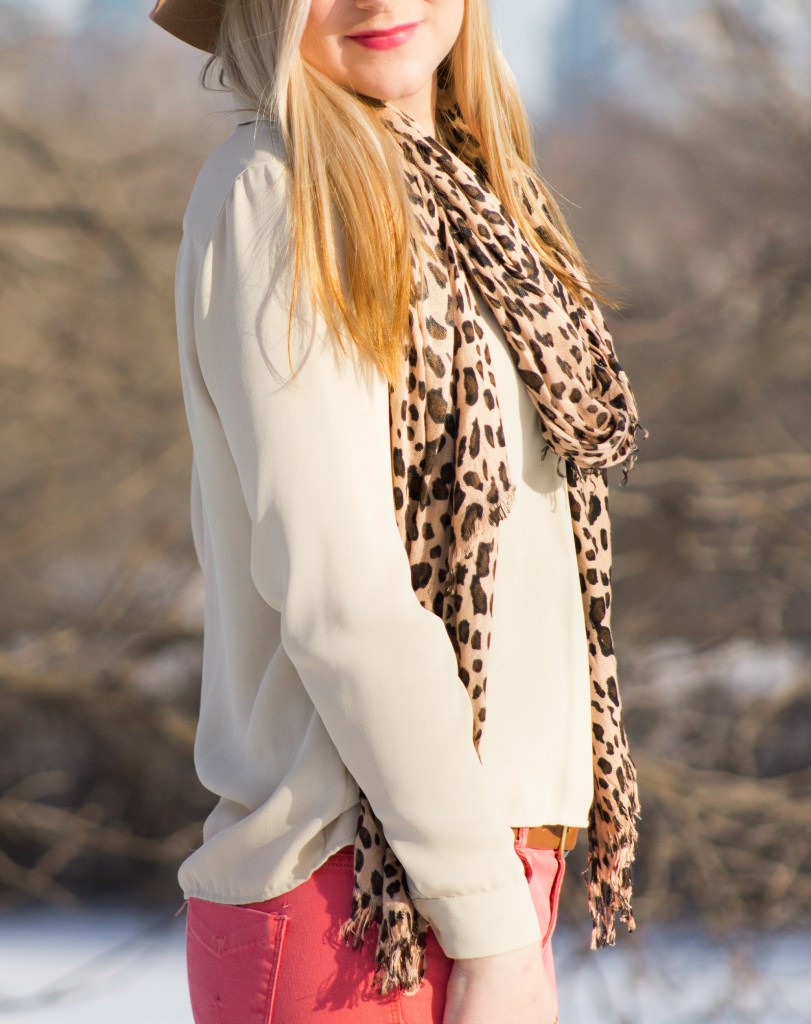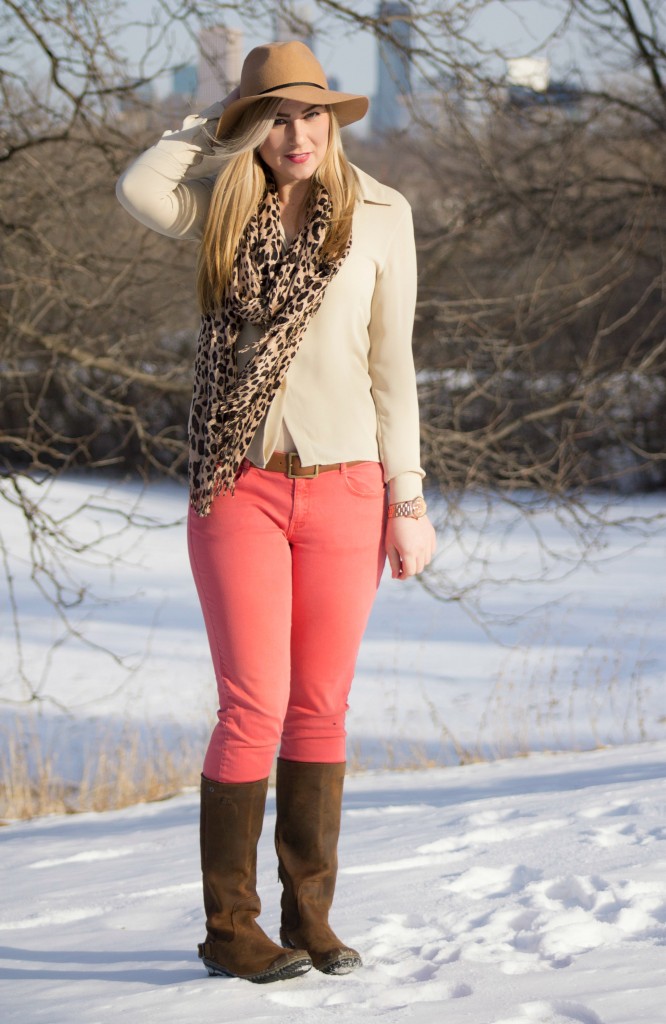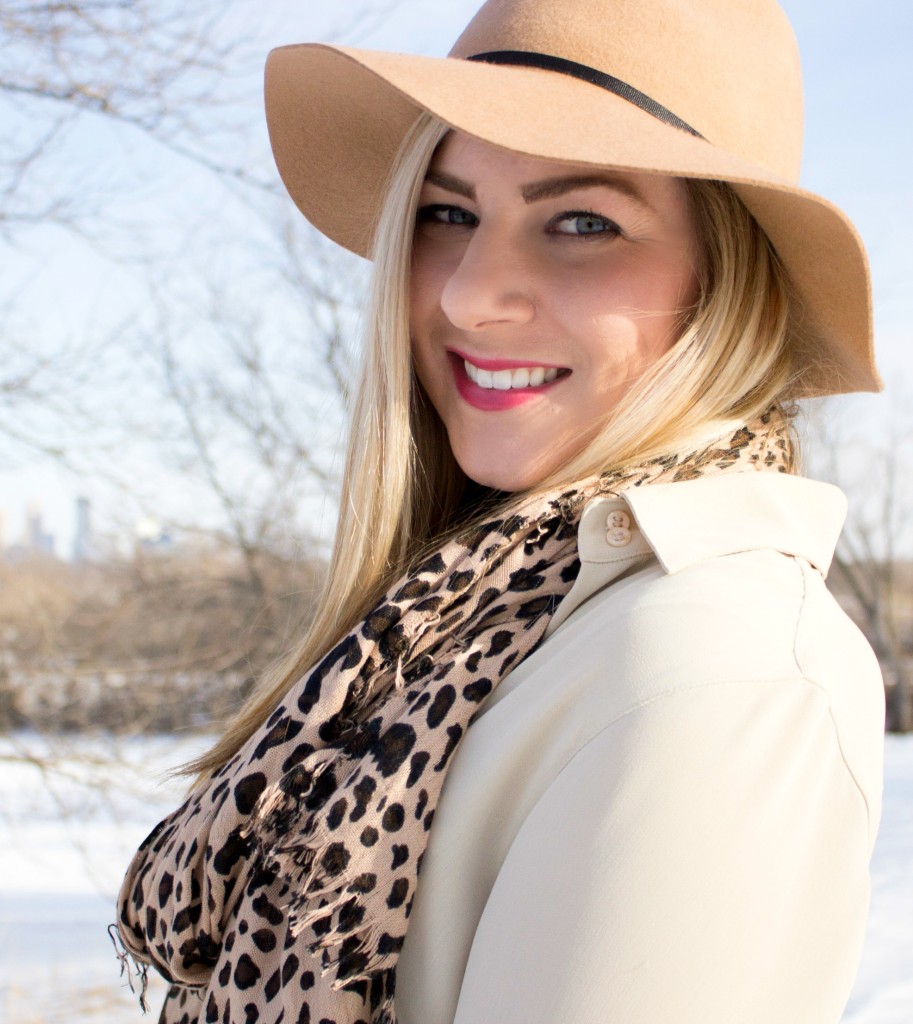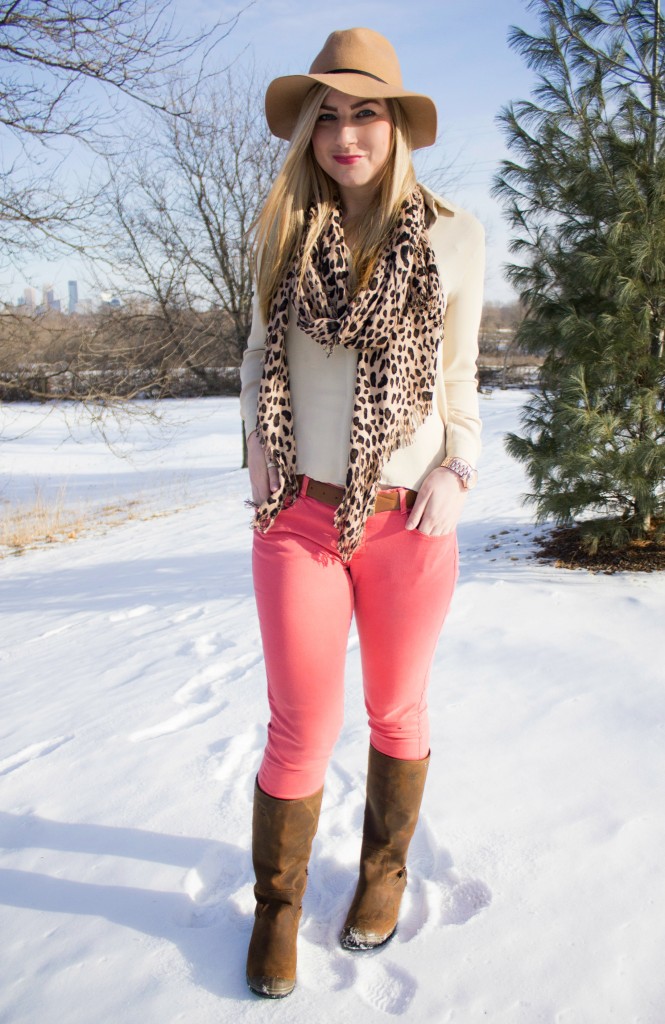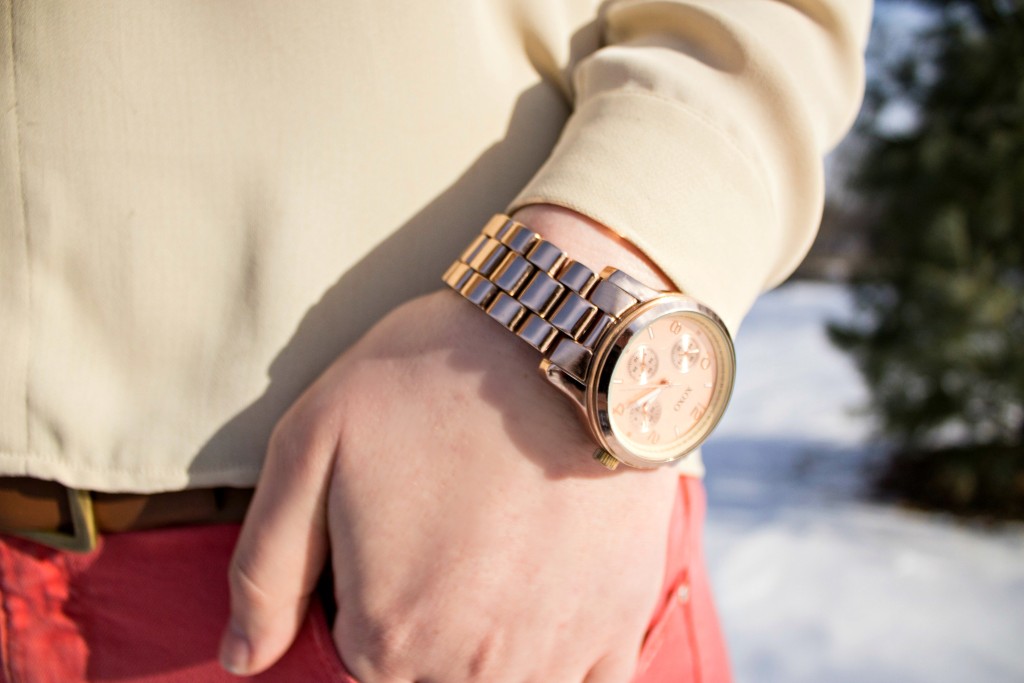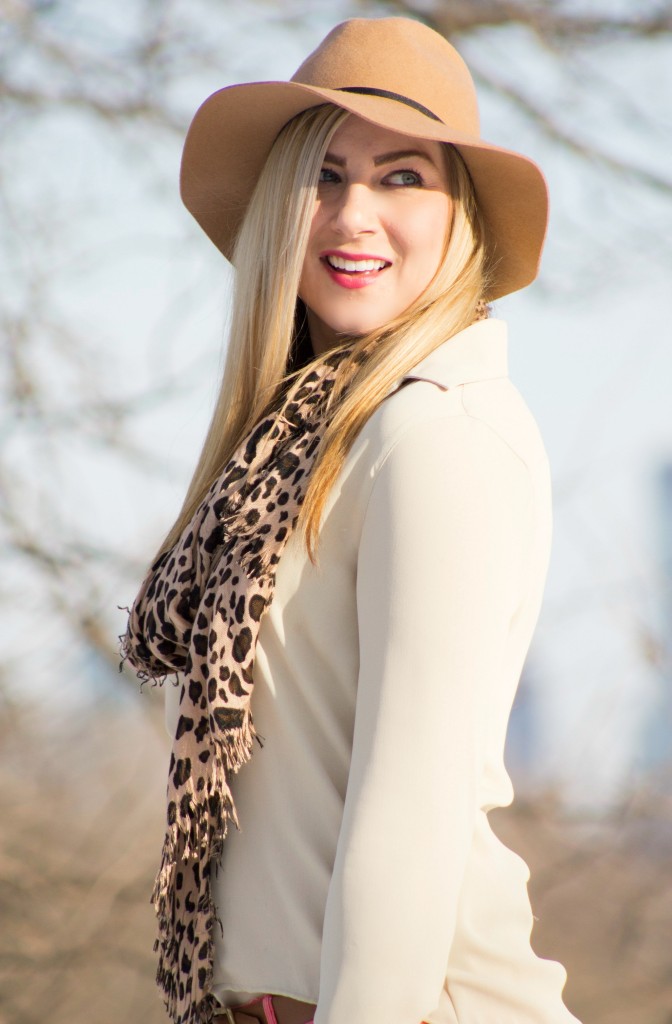 What I'm Wearing
Blouse, Jones New York – Thrifted (Similar here and here) // Scarf, c/o Sole Society (Similar here, here – less than $16! and here) // Coral Jeans, Zara (Similar here and here) // Hat, Asos (Similar here, here and here) // Boots, c/o SOREL (Similar under $50 here) // Watch, JCPenney (Similar here and here)