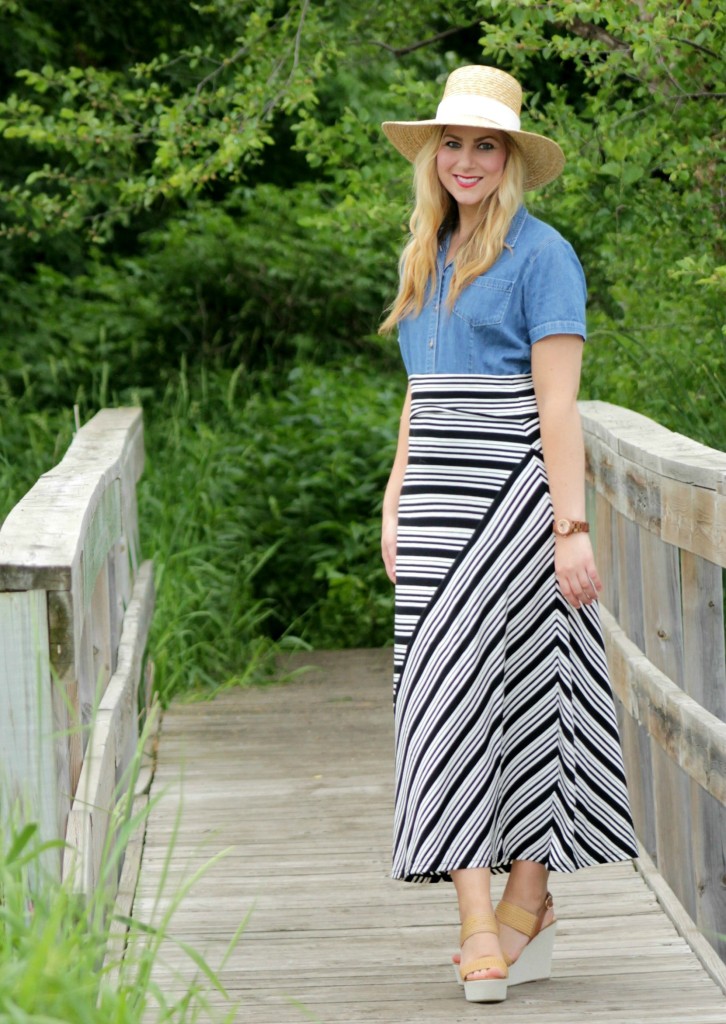 Hello!!!!!!!!! – I know it's been awhile, hasn't it? And I know I say this way too often, but I apologize for being absent. I seriously miss blogging so much when I'm away from it, yet I need to take breaks every once in a while, and at least this time around I have a good reason for it – my new job! I started two weeks ago and it has been everything I thought it would be – and more!
What I'm Wearing
Top, Thrifted (Similar here, here and here)
Skirt, Marshall's (Similar here, here and here)
Watch, c/o Jord
Wedges, Steve Madden (Similar here and here)
Hat, J.Crew (Sadly sold out, but similar here and here)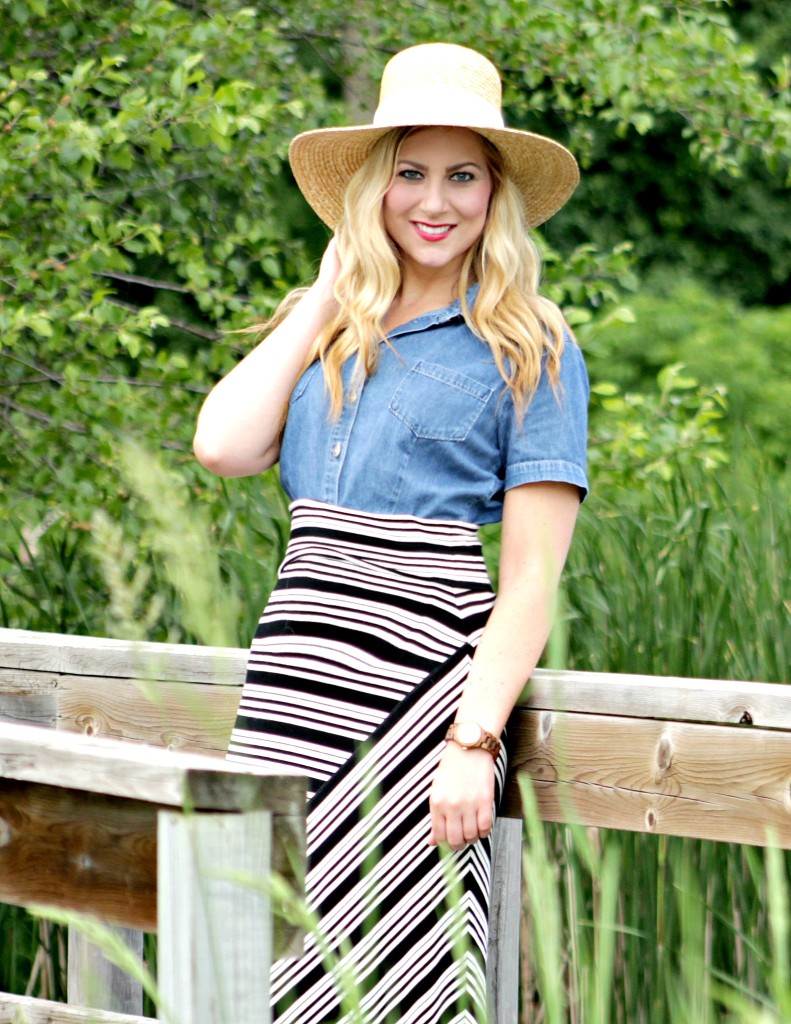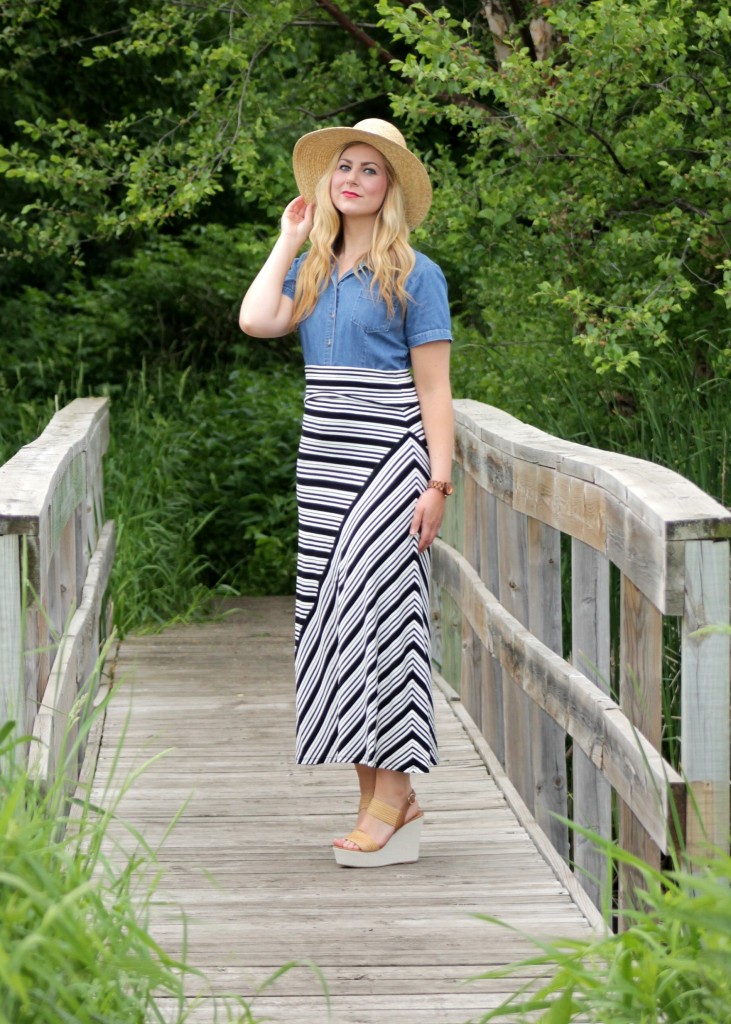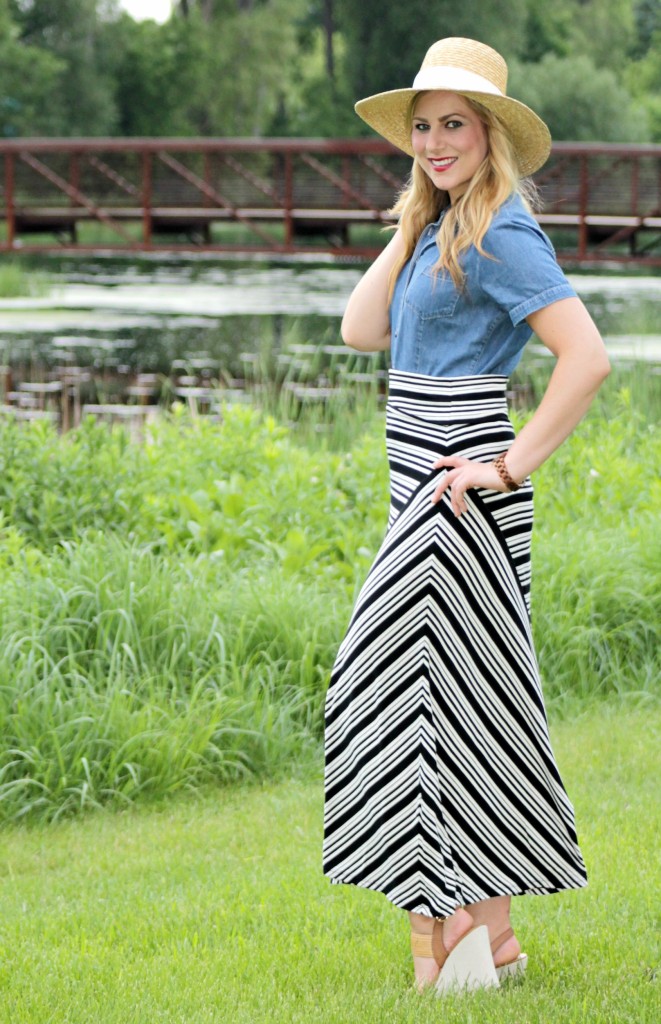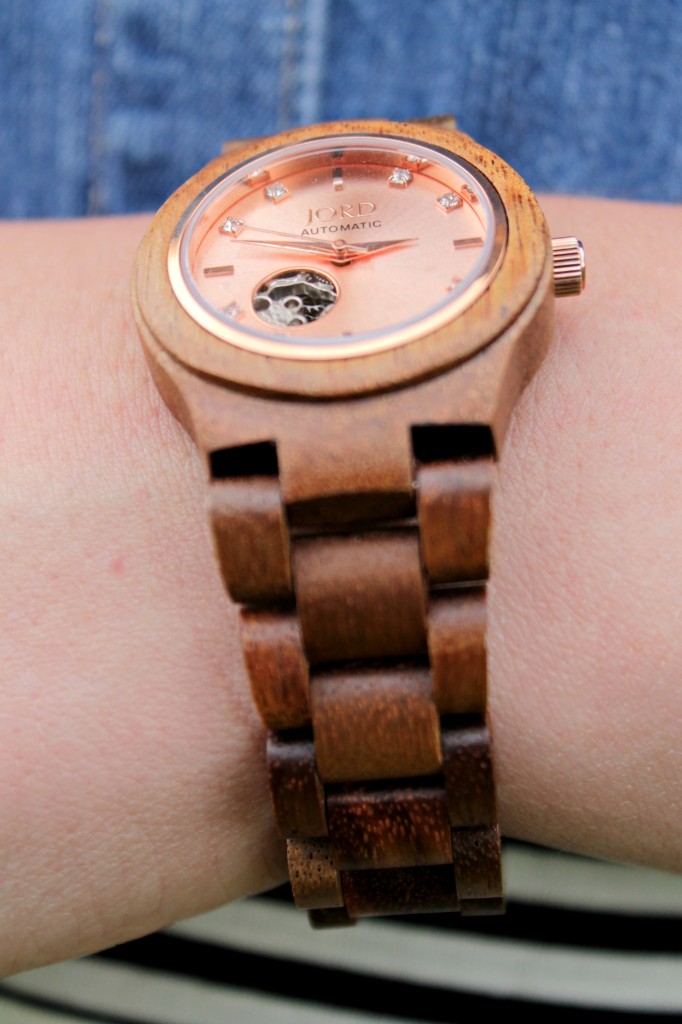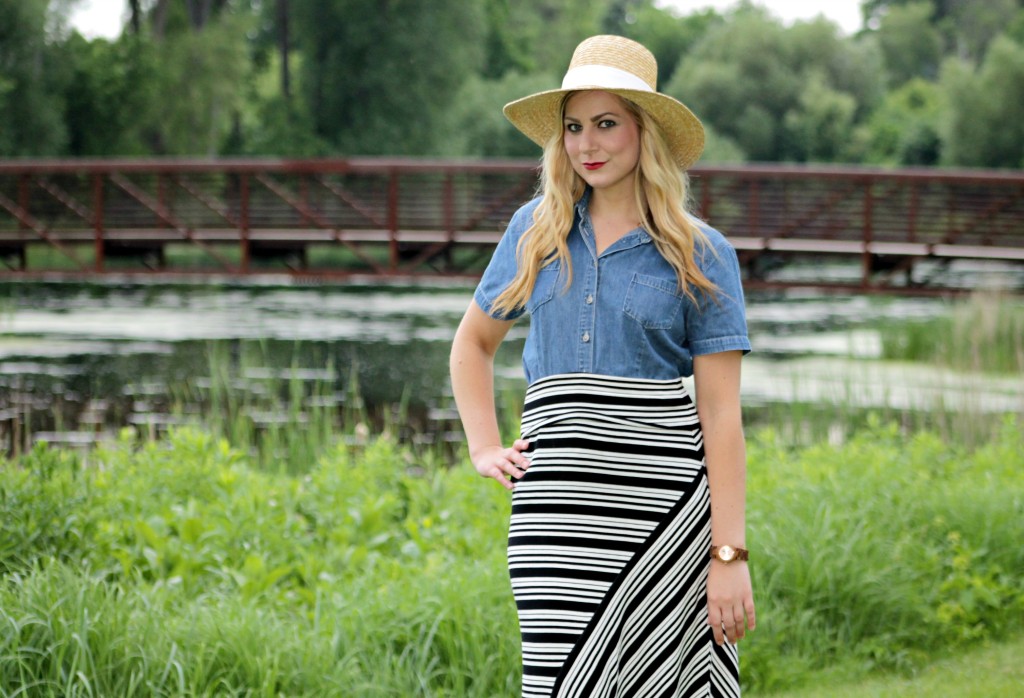 I have actually left work happy multiple times over the past couple weeks – I haven't been able to say that in a long time. More on this topic another day – I won't bore you with my blah blah career life lessons today ☺
Instead, let's talk more about what I'm wearing, shall we? I'm in love with this wood watch – yes a wood watch! It is from Jord and I absolutely adore it. It is sturdy, extremely stylish and well goes with anything you can imagine. I am even wearing it with *GASP* black – yes people you can mix black and brown together! I think it is going to be my new go-to office watch (sorry goldie). I wore this outfit to work last Wednesday with closed-toe black wedges and without the hat, but switched to these Steve Madden wedges and J.Crew hat for a summery date-night look. I mean this hat is pretty ridiculous – ridiculously good – I've been wanting the perfect over-sized summer hat and this is IT! It is my summer equivalent to my beloved fall/winter felt fedora. Normally I don't spend more than $20 on a hat since I can't really wear them during the work week, but this hat was so worth it (sadly it is sold out now – but this is VERY similar).
On another note, my new office environment is a complete 180° in many ways, but one thing I'm getting used to is being able to wear jeans every day, or what I want every day. Seriously – I could show up in my work out gear and it would be acceptable. A huge difference from business casual – that was really more business professional because my boss wore dress pants, dress shirts and ties almost every day. You would think it would be easy to switch from business casual to casual, but it's not as easy as you think. Mostly because my go-to has been a nice dress + blazer or pencil skirt + blouse + cardigan – and I feel like that may be too dressy on a regular basis? Anyway, I guess it will just take me a little bit of time to see what works for me with this new dress code!
Top, Thrifted (Similar here, here and here)
Skirt, Marshall's (Similar here, here and here)
Watch, c/o Jord
Wedges, Steve Madden (Similar here and here)
Hat, J.Crew (Sadly sold out, but similar here and here)
Here are some other great denim options for summer: