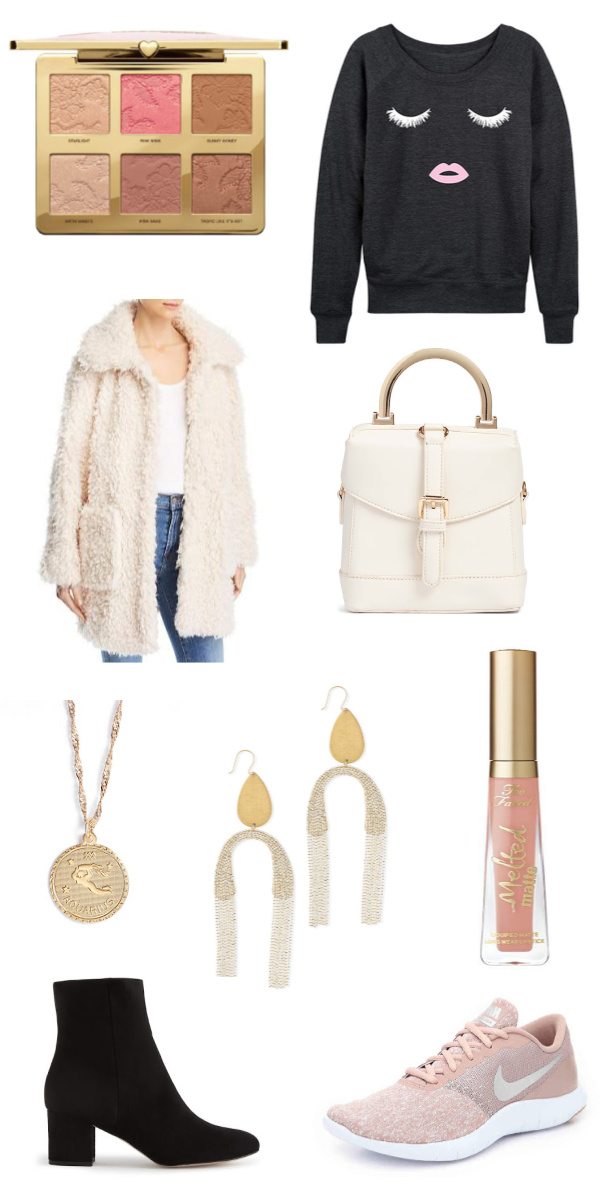 After the mental, the emotional and physical hangover of a new year, we all have to deal with going back to work and back to reality. January can be a sad time for many people, but luckily for those of us with January birthdays, our birthday month is just an extension of the holiday celebrations. Yes, I am that person. I get a month! Mostly because no one really wants to claim January when you live somewhere like Minnesota, so I don't feel that bad about it…! With that said, I always love to make a birthday wish list as well!
It's really more of a list for myself to decide whether or not I want to "treat" myself to something for my birthday or just to dream about. As much fun as it is to receive a gift from time to time, I actually prefer to NOT get gifts at this point in life. I'm (almost) 31, and the best gift is time with loved ones. Anyway, so not sharing because I'm expecting gifts or want them, just a fun thing I try to do every year to share what's been on my shopping wish list lately.
So what's been on your wish list lately, and who else shares a January birthday with me?! I'm pretty lucky that January 26 lands on a Saturday this year, so I can fully enjoy the whole day. Hope you're having a great week so far.
Shop the Post