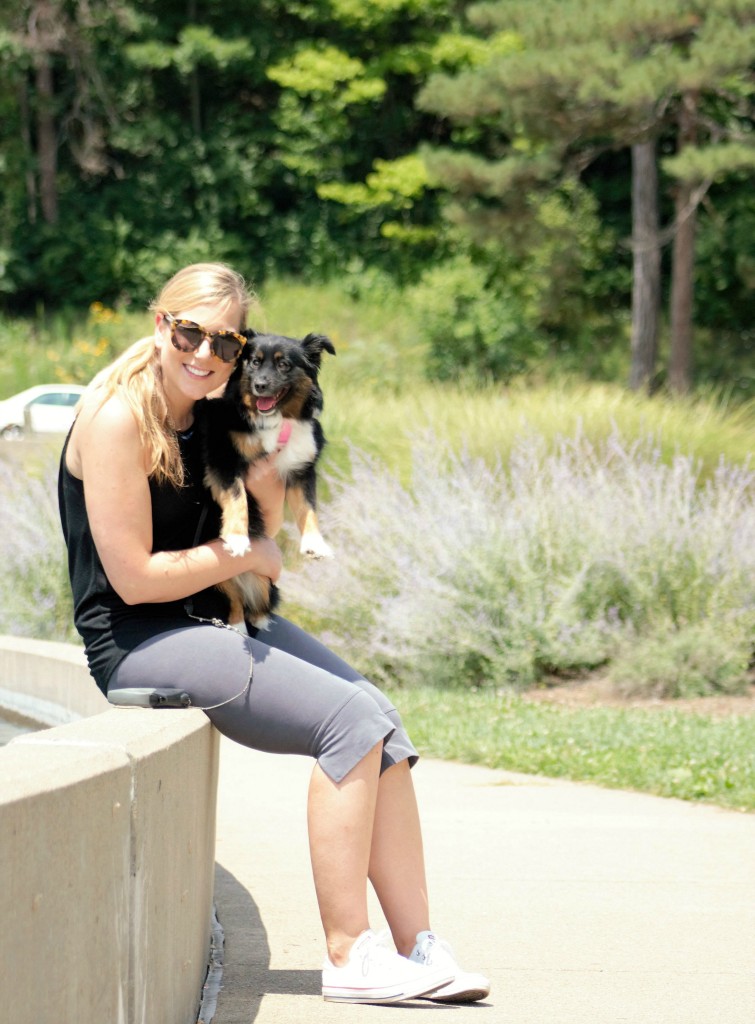 Outfit Details:
Tank Top, Target (Borrowed – Similar here and here) | Yoga Pants, TJ Maxx (Borrowed – Similar here and here) | Sports Bra, Fabletics (Similar here, here and here) | Sneakers, Converse c/o Shopbop | Sunglasses, Karen Walker c/o Shopbop
Last weekend, we visited our friends in Cincinnati, Ohio – technically they live on the Kentucky side, but work downtown so we got to see it all! It was SUCH an amazing time. It flew by, but we all had a blast. Thank you Emily and Andrew for showing us such a great time! And my friend Emily also said YES to being a bridesmaid in my wedding – whoop whoop! She is the sweetest and I cannot wait for all the fesitivities.
On Saturday, Emily told us about a cool park in Cincinnati – Eden Park – and it was so beautiful! We got to see views of the city and some historic buildings/landmarks. If we visit again soon, I definitely want to go back. I didn't pack cute workout clothes, so Emily let me borrow her tank and leggings so we could get some blog photos in over the trip, including my favorite sidekick, Ms. Emma. She wasn't too into the pictures, but she sure did have a great time at the park and visiting our friends.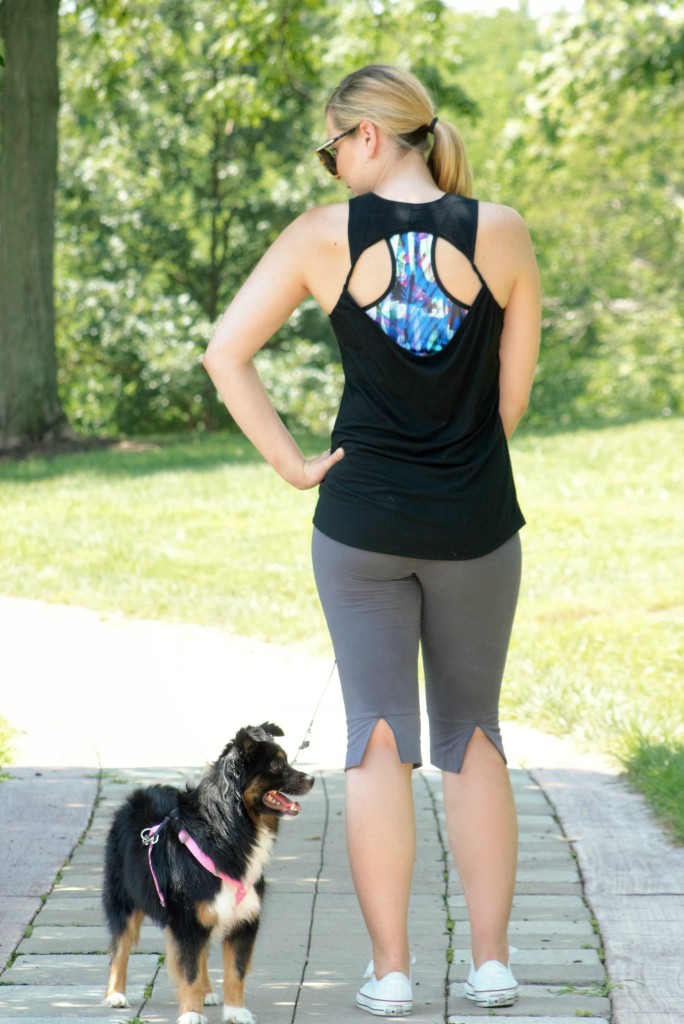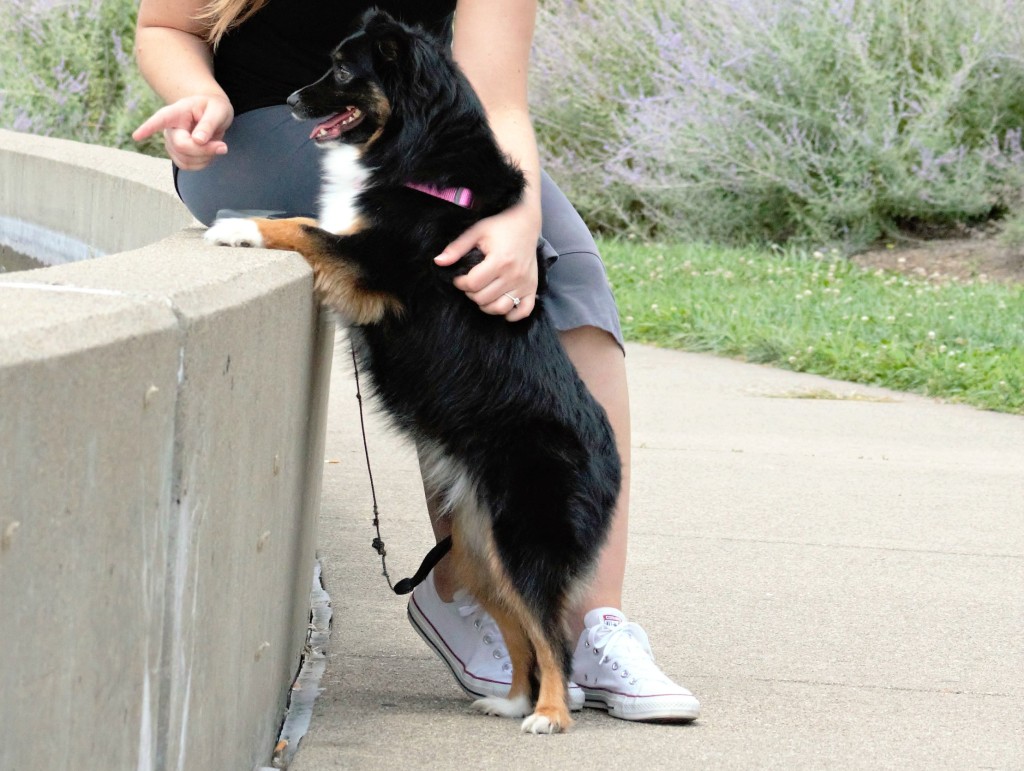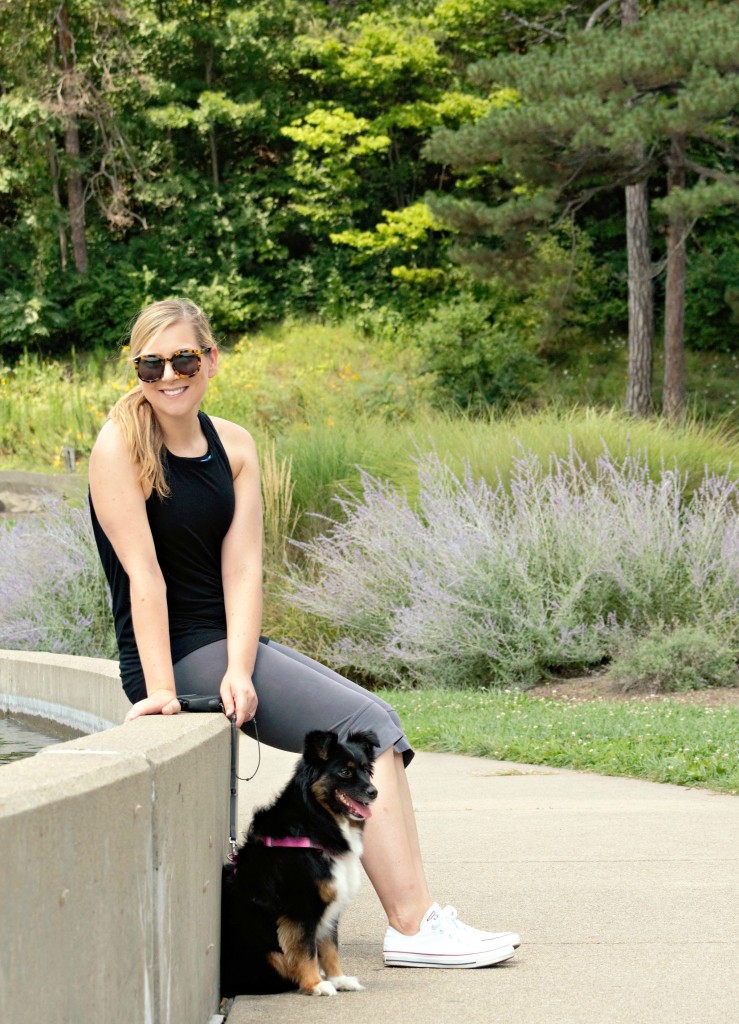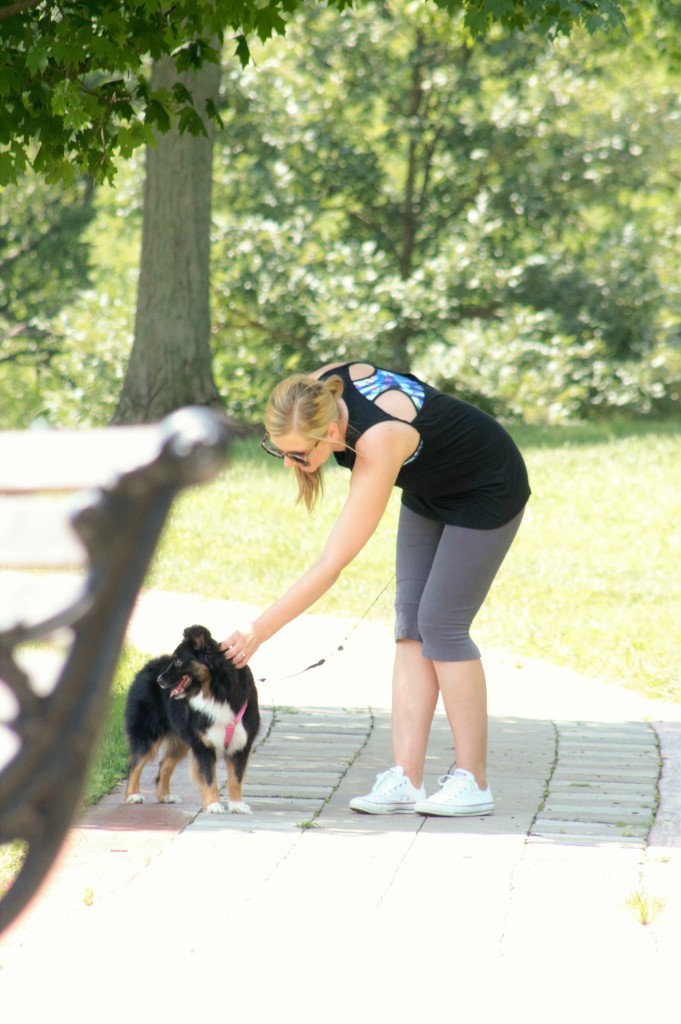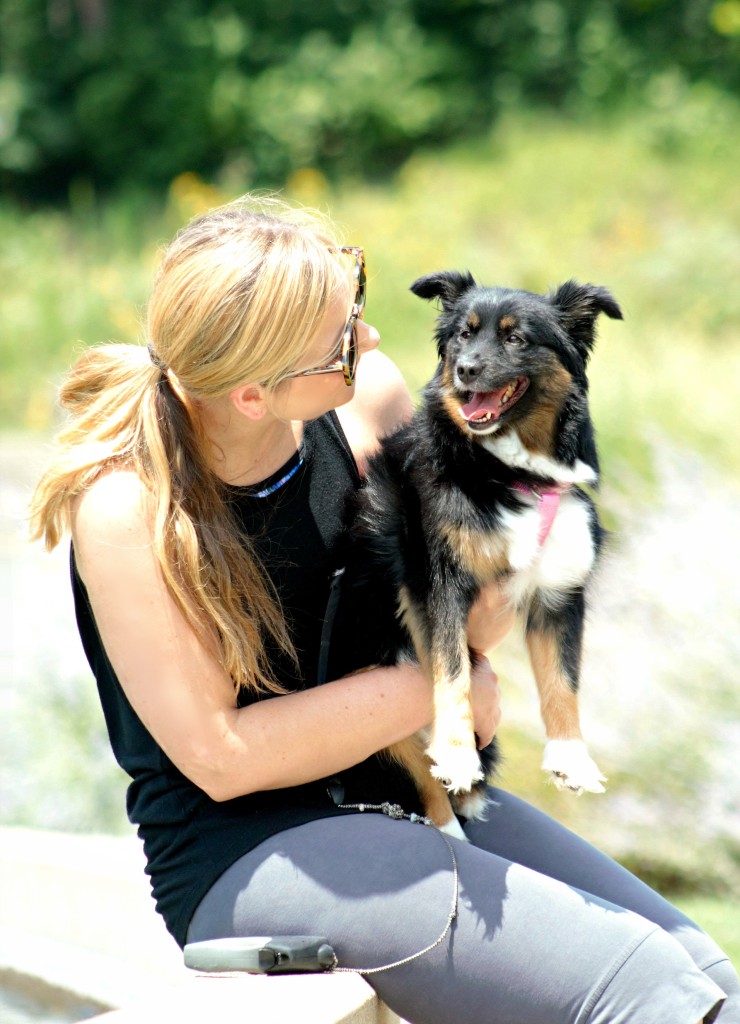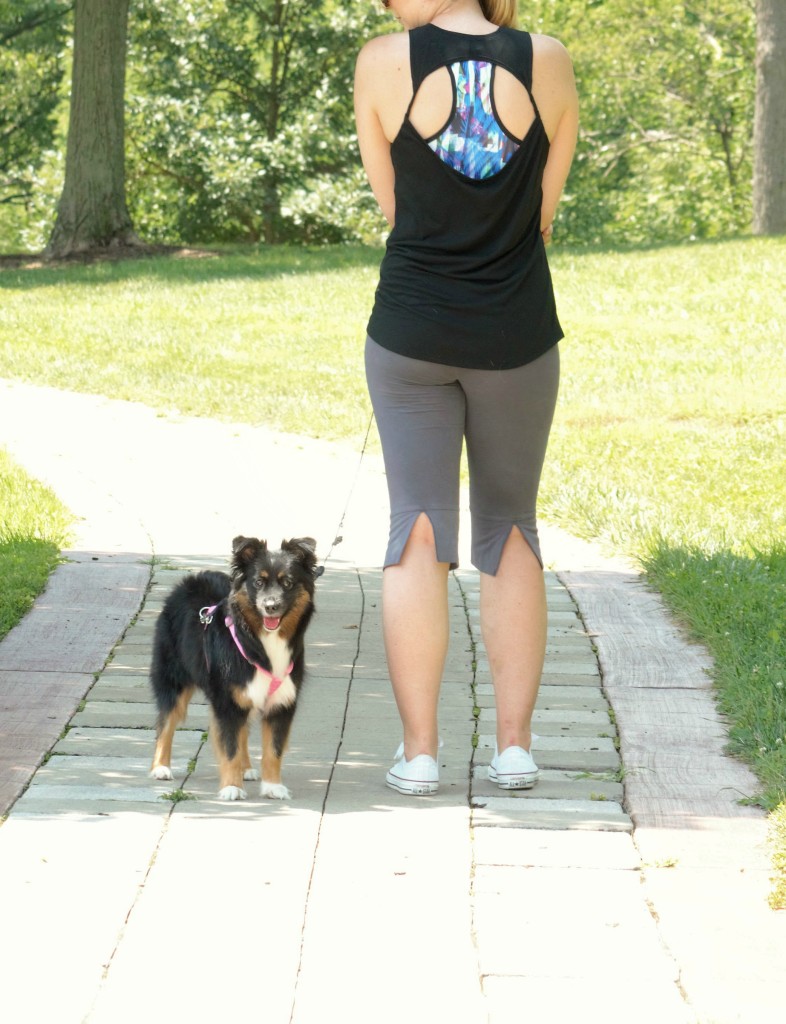 ---
Shop the Post:
Tank Top, Target (Borrowed – Similar here and here) | Yoga Pants, TJ Maxx (Borrowed – Similar here and here) | Sports Bra, Fabletics (Similar here, here and here) | Sneakers, Converse c/o Shopbop | Sunglasses, Karen Walker c/o Shopbop