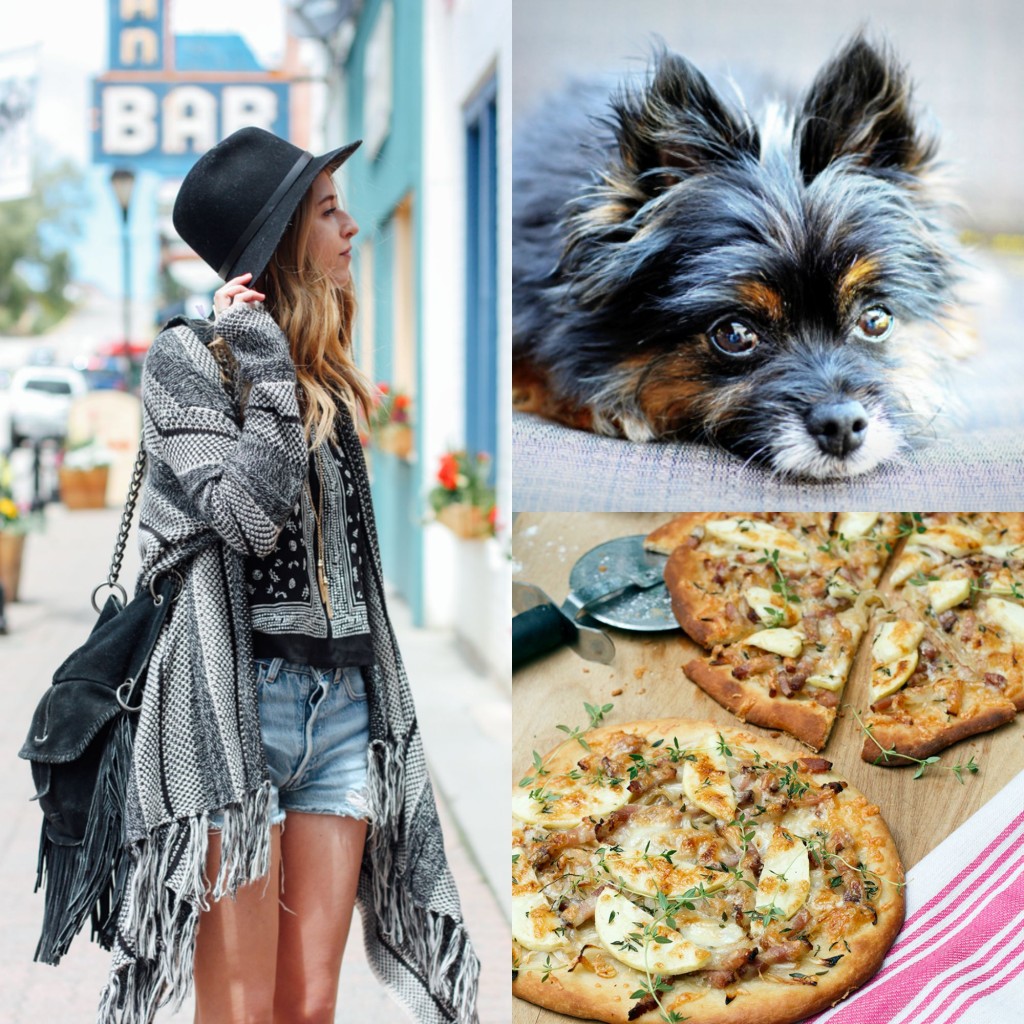 Blog Favorites
This weekend it is all about some amazing people I am lucky to call my friends. I'm on the friends theme this week because lately we've had a lot of friends move… to Texas, back to California and now some friends are moving to Colorado. I'm so happy for them all, but will miss them dearly. It has been a sad week to say the least. But now I have many adventures ahead!
Anyway, first off Ms. Chelsea is rocking a fringed look that I adore! I met Chelsea at a blogger event in Minneapolis and have loved the chance to meet up with her whenever possible! She is talented, very fashionable and has a strong passion for what she loves. That's why I'm SO HAPPY for her making the move from the finance world to full-time blogger and writer. Love you girl, so happy for you!
SHE'S BACK! YES! Heather started blogging again and I couldn't be more thrilled and excited – and how CUTE IS REX?! She blames me, but I know she's been wanting to get back to it! We had a nice discussion on blogging, and how for awhile it became less fun for both of us, and more about having the best outfit and feeling the need to post outfits multiple times a week. I told her I stepped away from that pressure and started posting again only when I want to and about what I want to. That's the reason I started it after all. I told her she could do the same – post about her new house, her recipes, about life with her husband, post more about Rex! She loved the idea of taking her creative space and making it hers again! Welcome back to blogging!
And can we talk about this recipe – Bacon, Apple, Onion & White Cheddar Flatbread – OKAY! My very talented and dear friend Mel started a blog at the end of last year (I didn't even know about it until earlier this year) and it is beautiful and full of amazing recipes and lifestyle posts. Can you tell she's a designer? Mel and her husband Adam were back in Minnesota for a month, staying with Mel's parents to attend a bunch of weddings they had. They are the friends mentioned above – going back to California. I miss them already – we'll see you again soon.
Favorite Finds
Um – Lulu's is having a sale with some items up to 90% off. Yes. I know. These sales are killing me too! I think I need to add this hat, this gorgeous off-the-shoulder dress and this skirt to my closet. Shop some of the other great deals below (under $20, most under $15!)
Rachel's Lookbook
Want to win a year's supply of LITERS?! Today is your last chance! You can easily enter to win in the Beauty Brands giveaway. Literally, just scroll to the bottom of the post, go over to BeautyBrands.com and tell me what your favorite liter is. You are entered and I will be selecting a winner tonight!
It was the three year anniversary of bringing Emma home on Thursday – I shared a cute #tbt of her the first day we had her. Oh how I love my dog!
I have been loving my new jeans from Kick's USA – check out how I styled them for summer!
That's all for this weekend, have a great one!