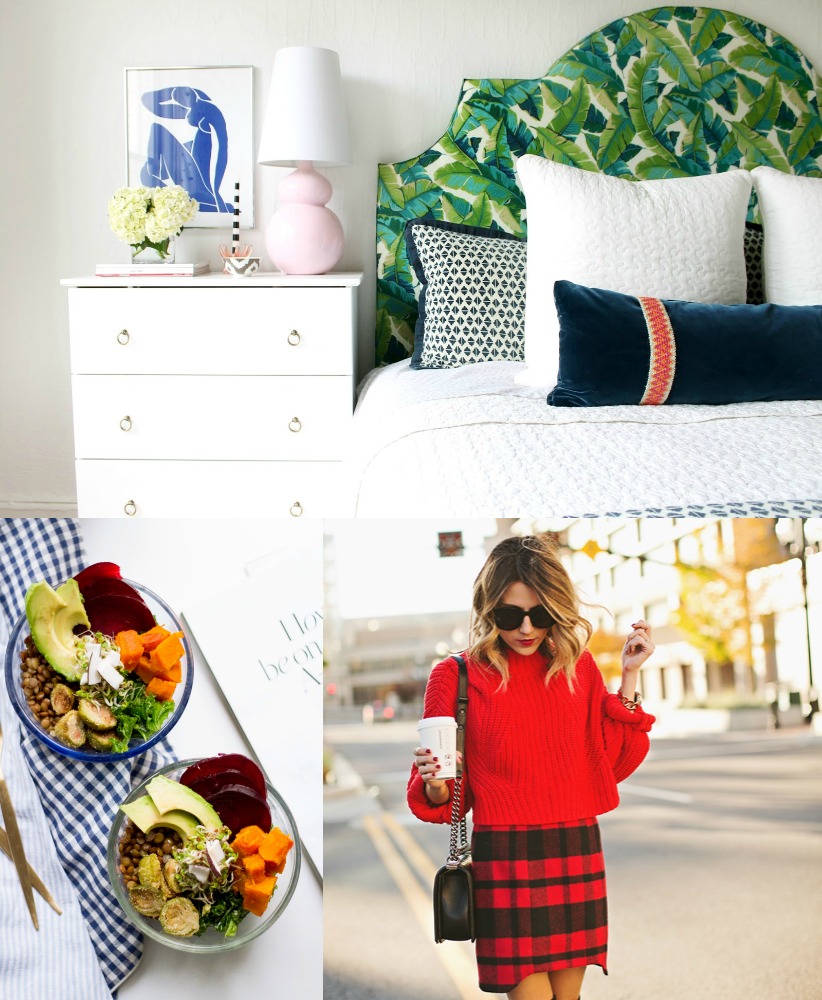 Blog Posts
Shannon shared her One Room Challenge Reveal this week and everything about her master bedroom is GORGEOUS! I have been following her Instagram and blog for quite some time and am always inspired to redo a room or think of decorating in a new way!
Not Your Standard is my new blog obsession. I found her blog while looking for desk decorating ideas on Pinterest. While I am completely in love with her style and decorating skills, I am in love with the recipes she shares, so when I came across this superfood bowl recipe, I thought to myself THIS IS A MUST. It will be a good way to ensure I'm getting nutrients from foods I might have missed out on in other meals.
My favorite outfit this week was Christine's red and tartan look! It is stunning and she pulls it off so well. I'm also very envious of her amazing hair — almost makes me want to chop mine!
What were your favorite posts this week?
Sales
Also — make sure you check out Nordstrom's Clearance sale!!!!!!! (You can check out my favorite pieces on sale). The sale goes through Nov. 11, so make sure you take advantage of the deals!
Rachel's Lookbook
Not too much has been going on around here, but if you missed it, here is a bit of an update about the move and what I wore for Halloween!
My most recent outfit post, and lots of thoughts on life.
My collaboration with Piperlime, which I'm excited to say I will be participating in round two – so stay tuned!