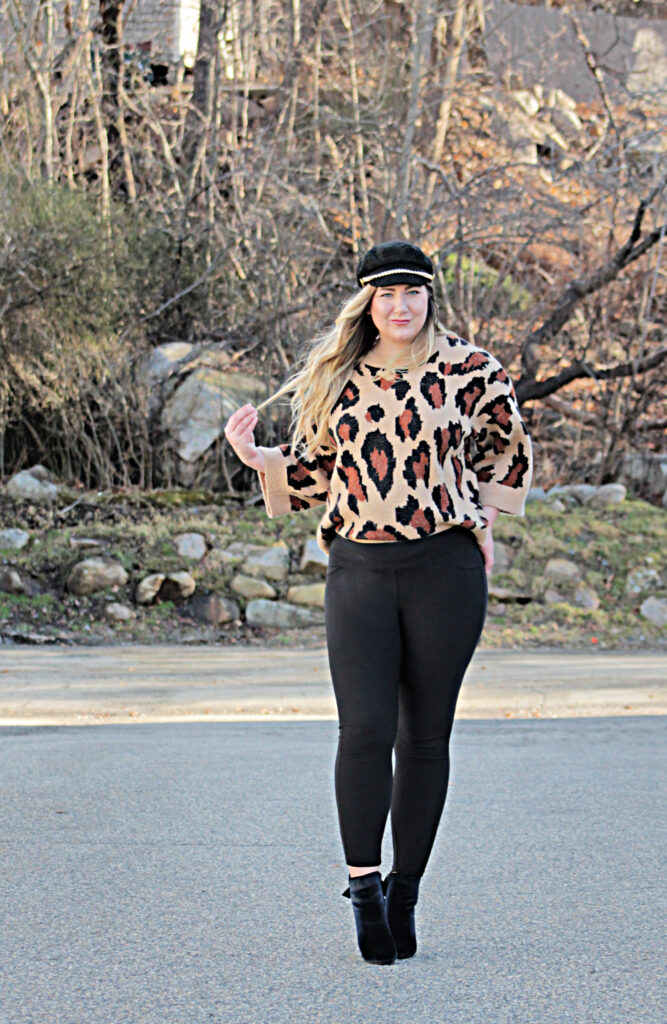 Happy National Hat Day! #NationalHatDay If you didn't know (or couldn't tell) I am a HUGE hat fan -fedoras, berets, fisherman-style hats like this Scala Wool Fisherman Hat with a beautiful chain-link detail. I got this courtesy of Tenth Street Hats, and you should check them out because today they are running a sale.
This hat is easy to pair with SO many things in my closet, but I had to pair it with this leopard-print sweater. At first, I thought the details of the chain-link & texture on the hat + the leopard print could be overwhelming, but I actually love the way it looks together! I definitely have been a bit braver in my fashion choices thanks to the OOTDs and fashion tips from Thalita of Hello Thalita. Her style is SO chic (I mean look at this leopard-print look of hers… swoon) and I love how she rounds up looks incorporating a specific item, such as patterned leggings, to help show you how you can easily wear a trend! I'm sure I'll be incorporating a few of her tips in my next OOTD!
We recently moved to Gloucester, which is an adorable fisherman's town in Massachusetts and reminds me of my time studying abroad in Swansea, Wales when I was right off the coast. I am a five-minute walk to the ocean and LOVE hearing the seagulls overhead when I shop at the grocery store, or honestly just wherever I am in Gloucester. My commute to Boston is just over an hour on the commuter rail, but honestly, it feels faster. Listening to music and reading books makes it seem like nothing. And I love the mix of small, quintessential New England coastal town & big-city Boston feel. It's the perfect mix and balance to my new journey here.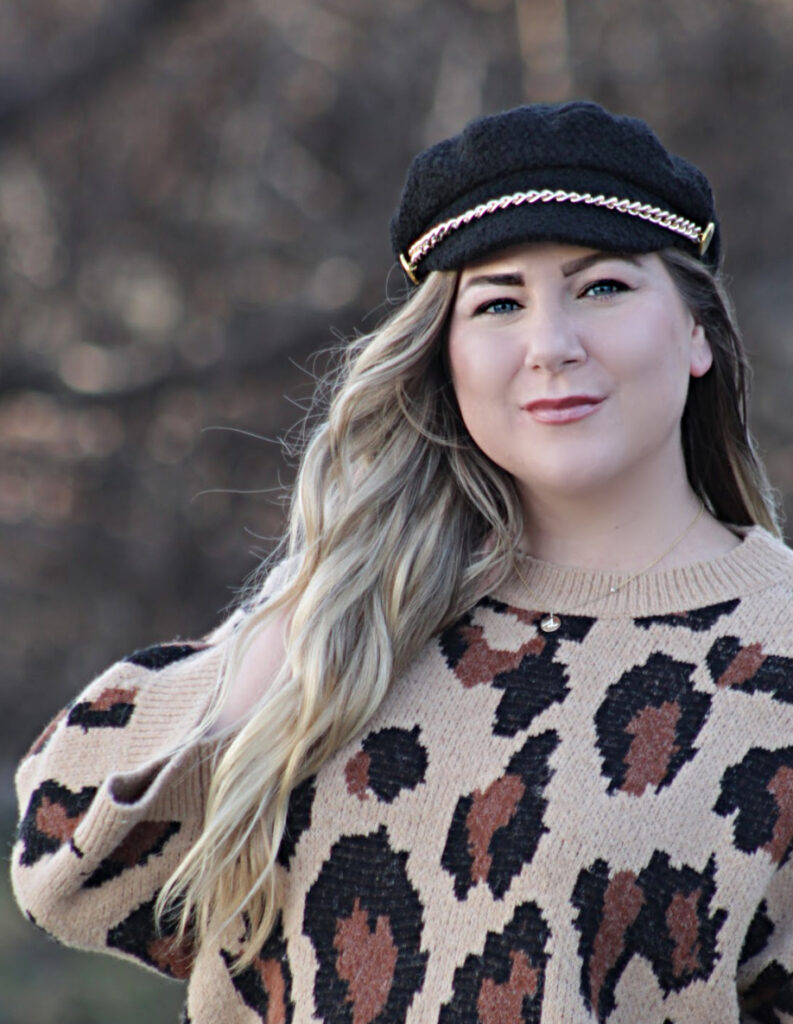 Also, it feels like winter, but definitely more manageable (as expected). Last year, before we moved, I tracked the weather between here and Minneapolis and the average was always 15 to 20 degrees higher AND TRUST ME – it makes a difference. Somehow we've gotten lucky with a couple of 70-degree days, but regardless of what's to come – we are ready and I think we can handle it 😉
Outfit Details
Hat, c/o Tenth Street Hats | Leopard Sweater, SHEIN (Sold Out, Similar HERE, HERE & HERE ) | Leggings, Marshalls (Similar HERE, HERE & HERE) | Booties, ShoeDazzle (Similar HERE, HERE & HERE) | Lipstick, Milani (Nude Creme) | Brows, Cailyn Cosmetics Gelux (Cocoa)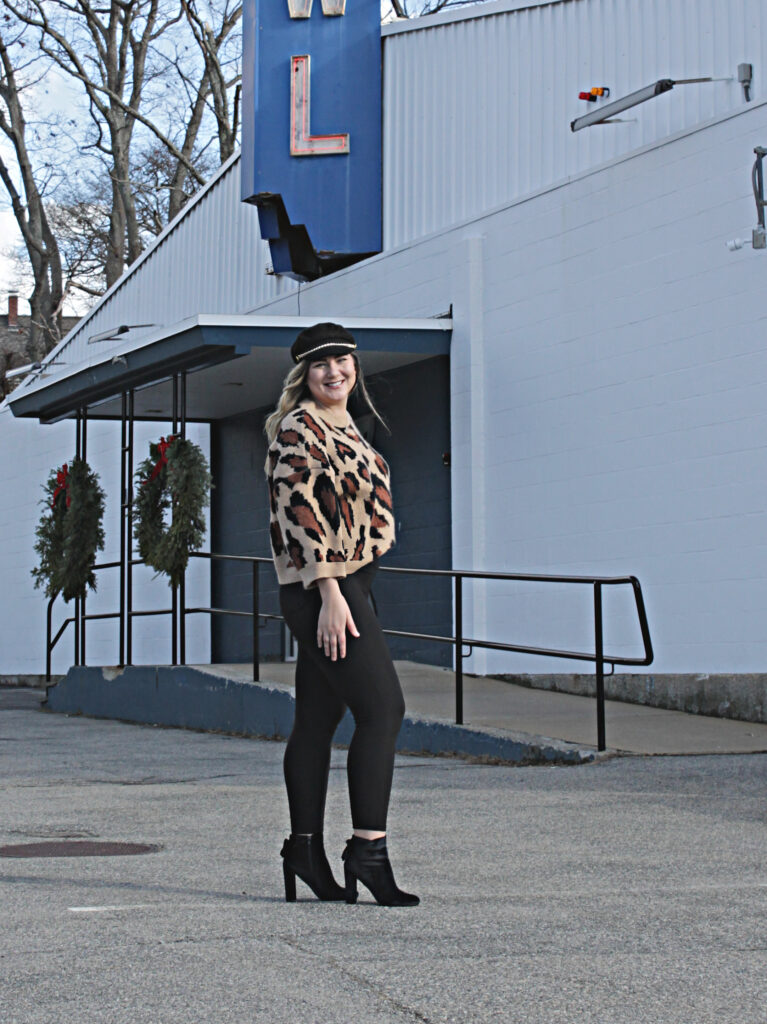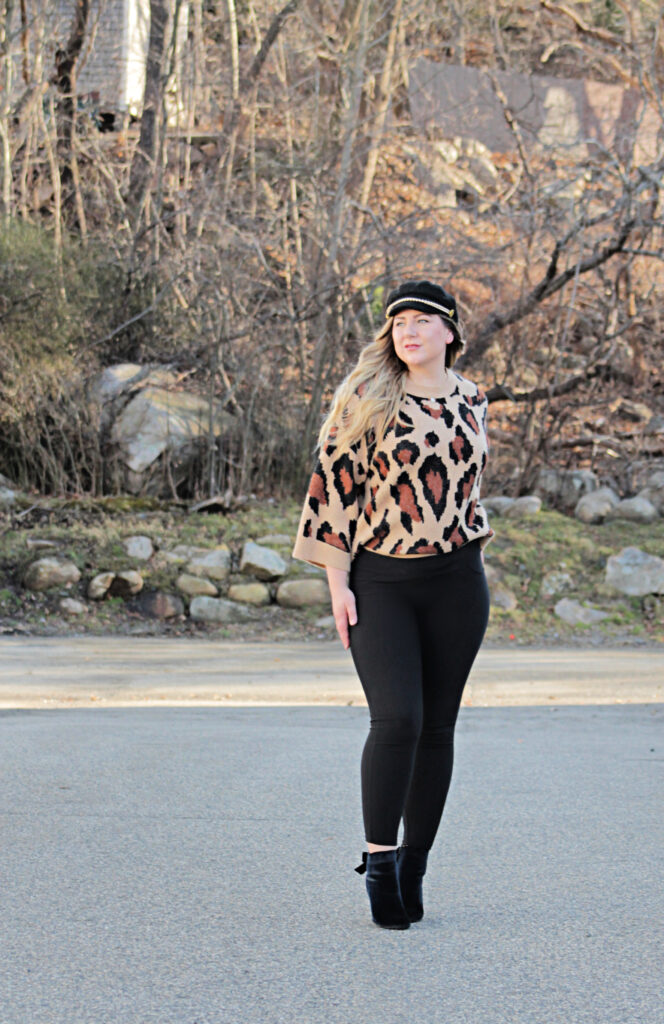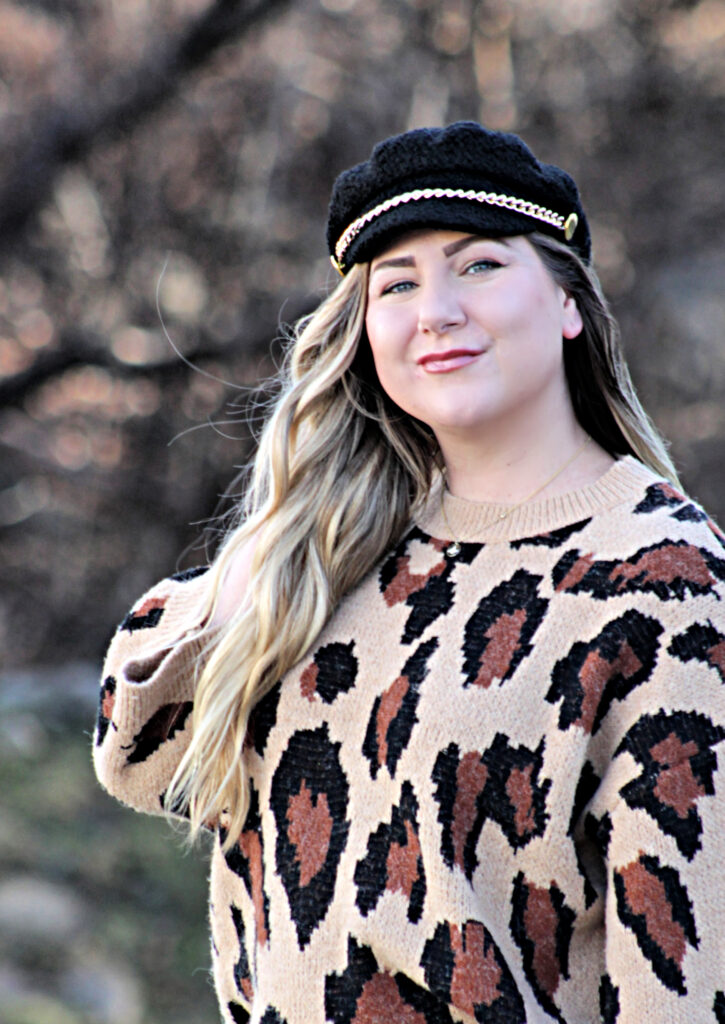 Shop the Post
Hat, c/o Tenth Street Hats | Leopard Sweater, SHEIN (Sold Out, Similar HERE, HERE & HERE ) | Leggings, Marshalls (Similar HERE, HERE & HERE) | Booties, ShoeDazzle (Similar HERE, HERE & HERE) | Lipstick, Milani (Nude Creme) | Brows, Cailyn Cosmetics Gelux (Cocoa)