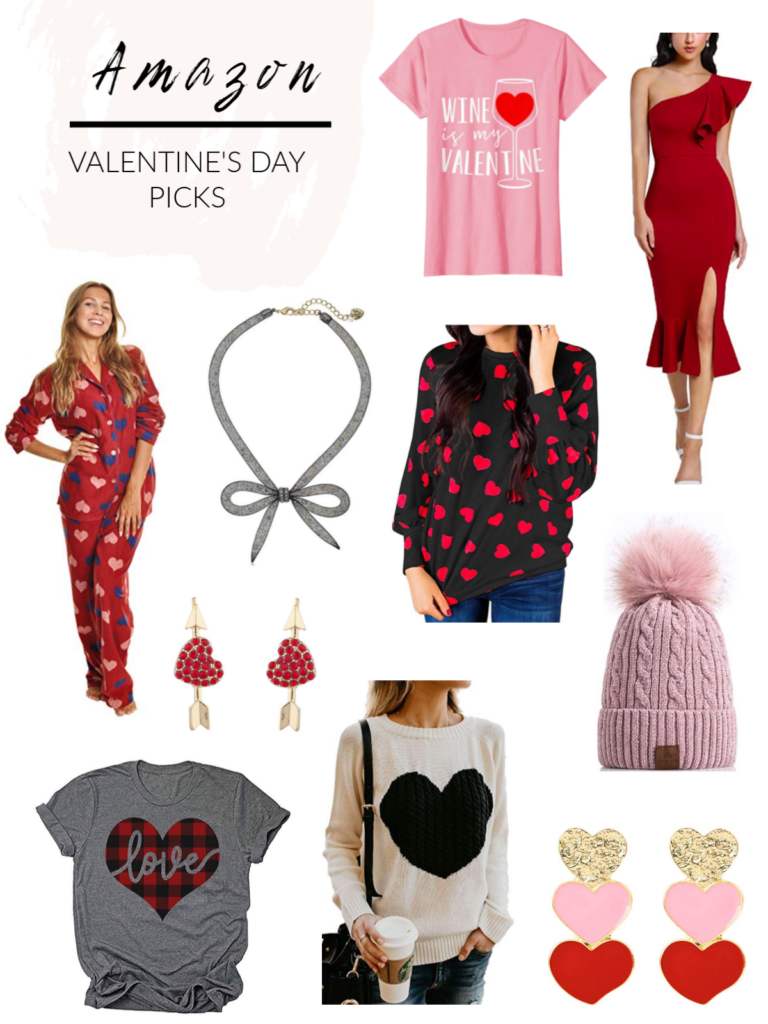 Valentine's Day is only a week away, can you believe it?! I can't! Over the years, I've celebrated Valentine's Day in many ways. My husband and I either stay in and order sushi to-go or enjoy a nice dinner out. I also like to watch Pocahontas when I can!
Anyway, no matter how you like to celebrate – in your PJs, with a glass of wine (or like the above shirt says, with the glass of wine as your Valentine ;)) or just to have something festive to wear, I've rounded up 10 Valentine's Day picks from Amazon Prime. That means if you order in the next few days, you'll definitely get it before Valentine's Day. Shop my picks below!
How do you plan to spend your Valentine's Day?! Hope you have an amazing weekend.