So I definitely made a New Year's resolution to do less online shopping (it is WAY too easy and so much to choose from), but I justified these two new pairs of shoes as an early birthday present to myself! I got these a week and a half ago from Justfab.com, had to check it out after all the commercials and I absolutely love it! They had a lot of shoes/bags, etc. that were selected for me based off my selections on certain shoe/outfit styles. I would definitely recommend at least checking it out, plus I got the first pair half off and they don't charge shipping fees!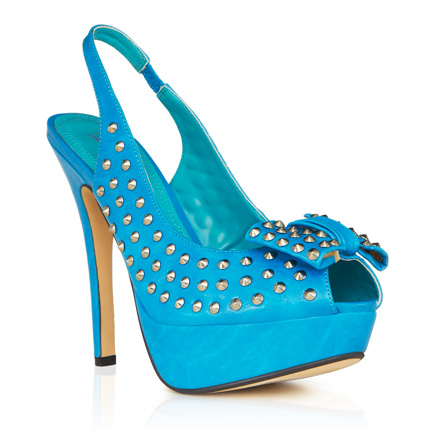 I have wanted a pair of studded heels for awhile so when I saw these I knew from the get go that I was going to end up buying them… I love the mix of the bow with the studs for a "feminine tough" look and something about the bright blue really appealed to me! I am so excited to wear these!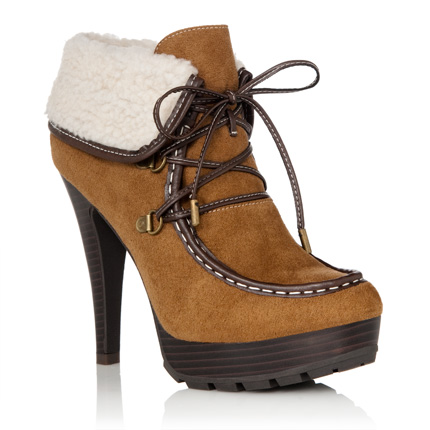 This is another type of shoe I have been drooling over lately: heeled, wool-trimmed booties that you can easily wear socks with during the winter for a fun approach to the cold weather! Do you own any shoes like this? I own a lot of boots, but this pair is really different for me so I am excited to wear them soon! I also am excited about the versatility… easily worn to work either dressed up or on casual Friday and great for the weekend with skinny jeans!