This post is sponsored. All opinions are my own.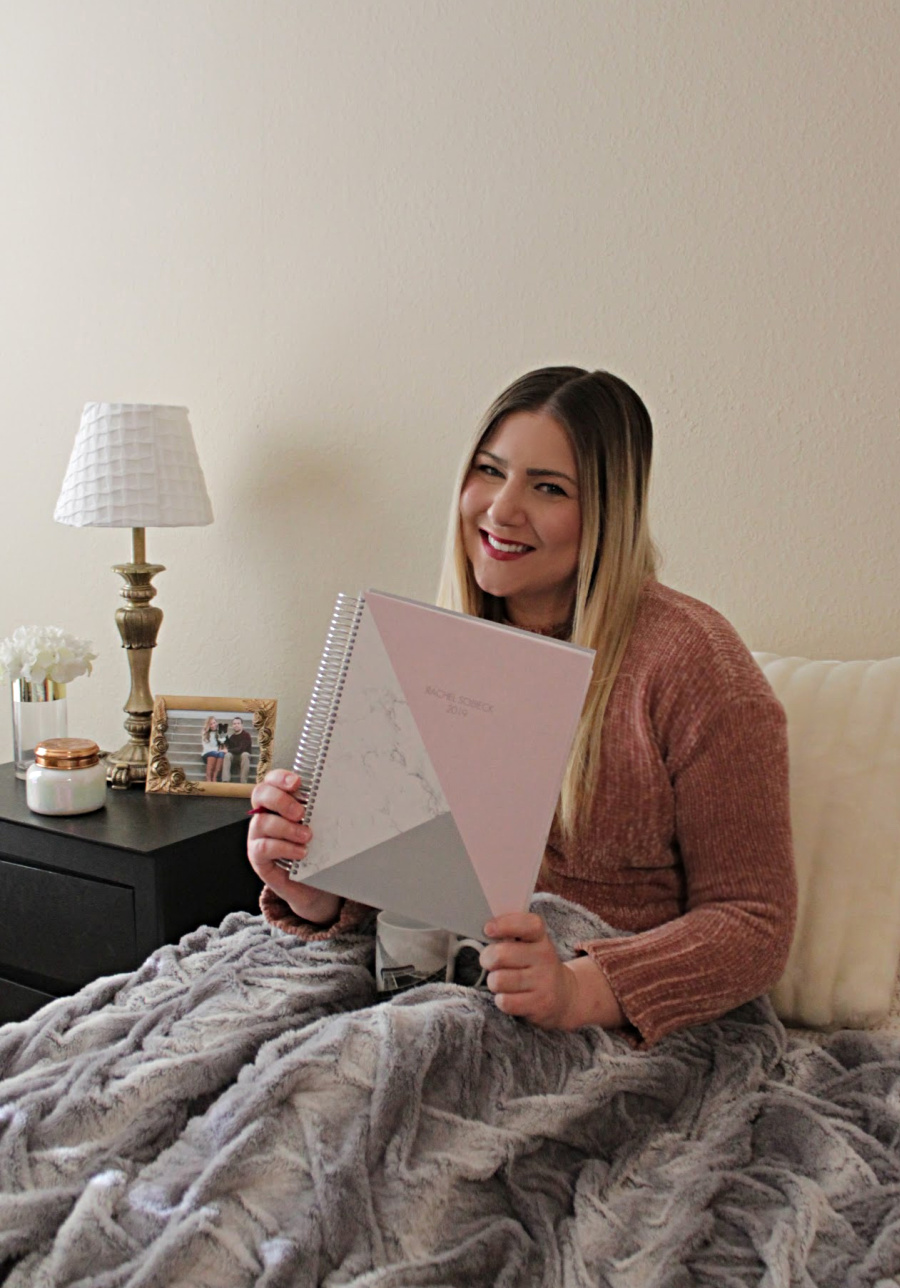 Back in school, I was never one to keep up with my planner. For some reason, I didn't need it and relied on my organized chaos of notebooks, lists and post-it notes to get me through from middle school to college. Enter adulthood: I DESPERATELY needed a planner to keep up with all of the facets of life… meal planning, friend outings, blogging, work, vacations, birthdays, you name it – I needed a planner to keep me organized!
I learned that weekly planners work best for my needs and that's why I'm so excited (and already in love) with my custom weekly planner from Purple Trail! Purple Trail provides a wide array of products from stationary and planners to invitations and gifts. My modern marble weekly planner is perfect to keep me on track with my goals in 2019.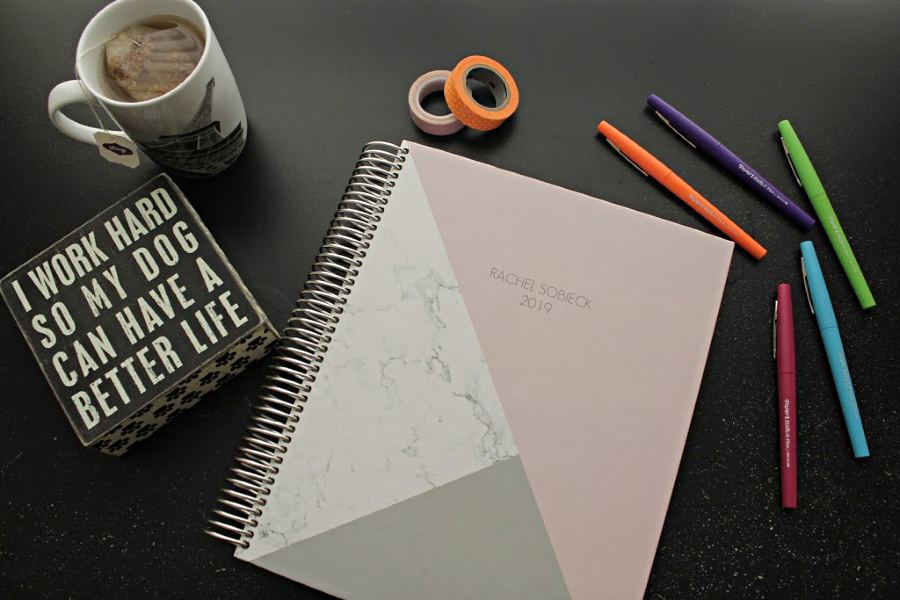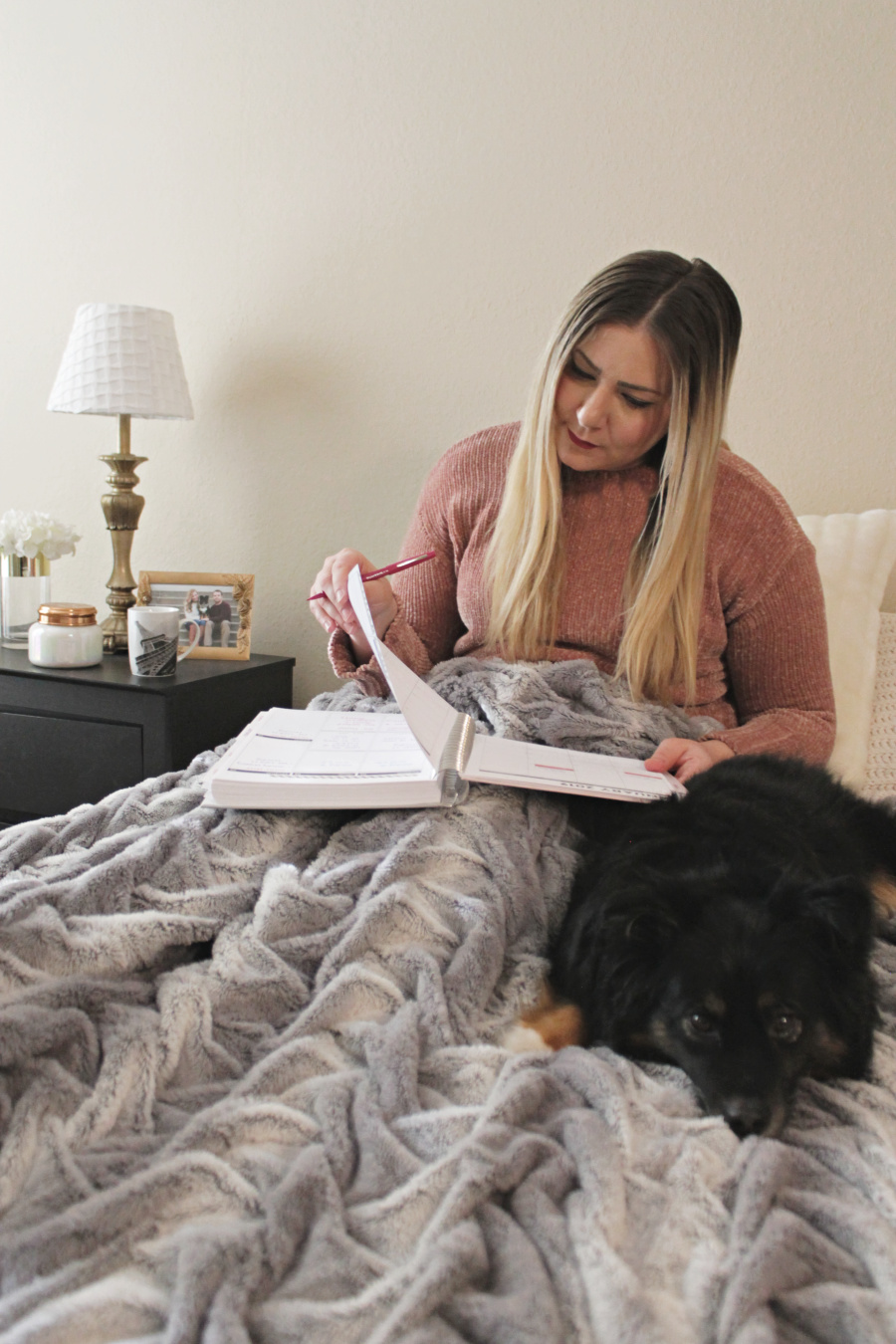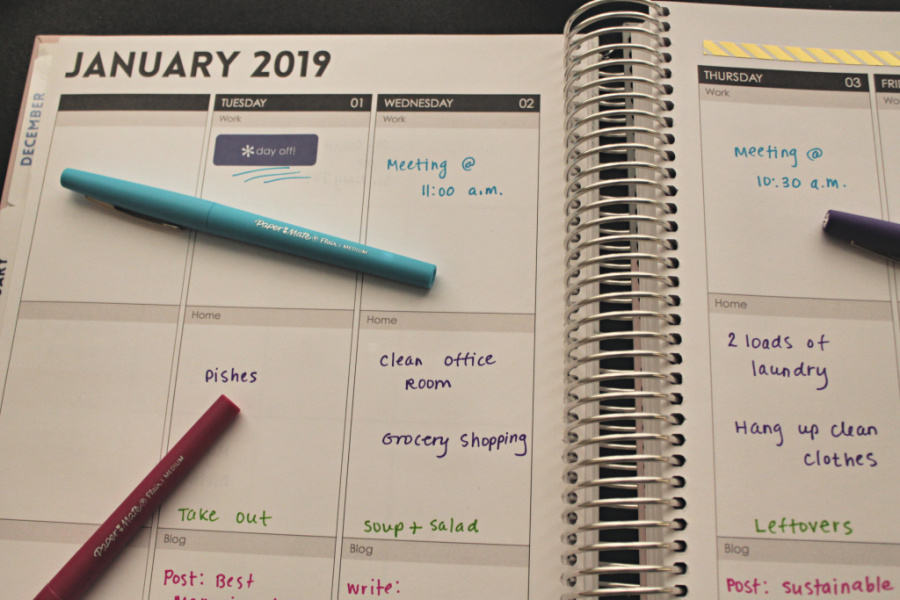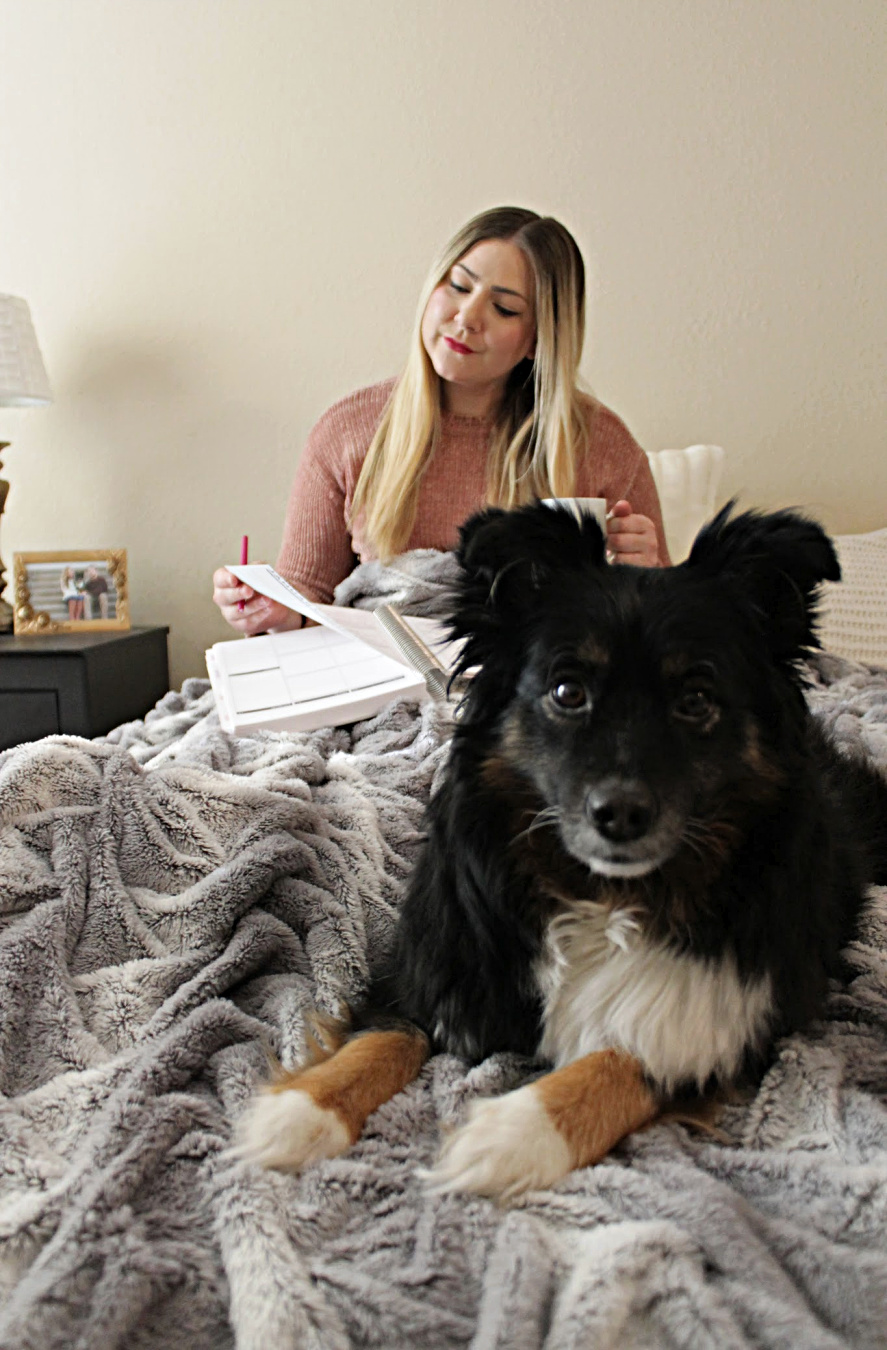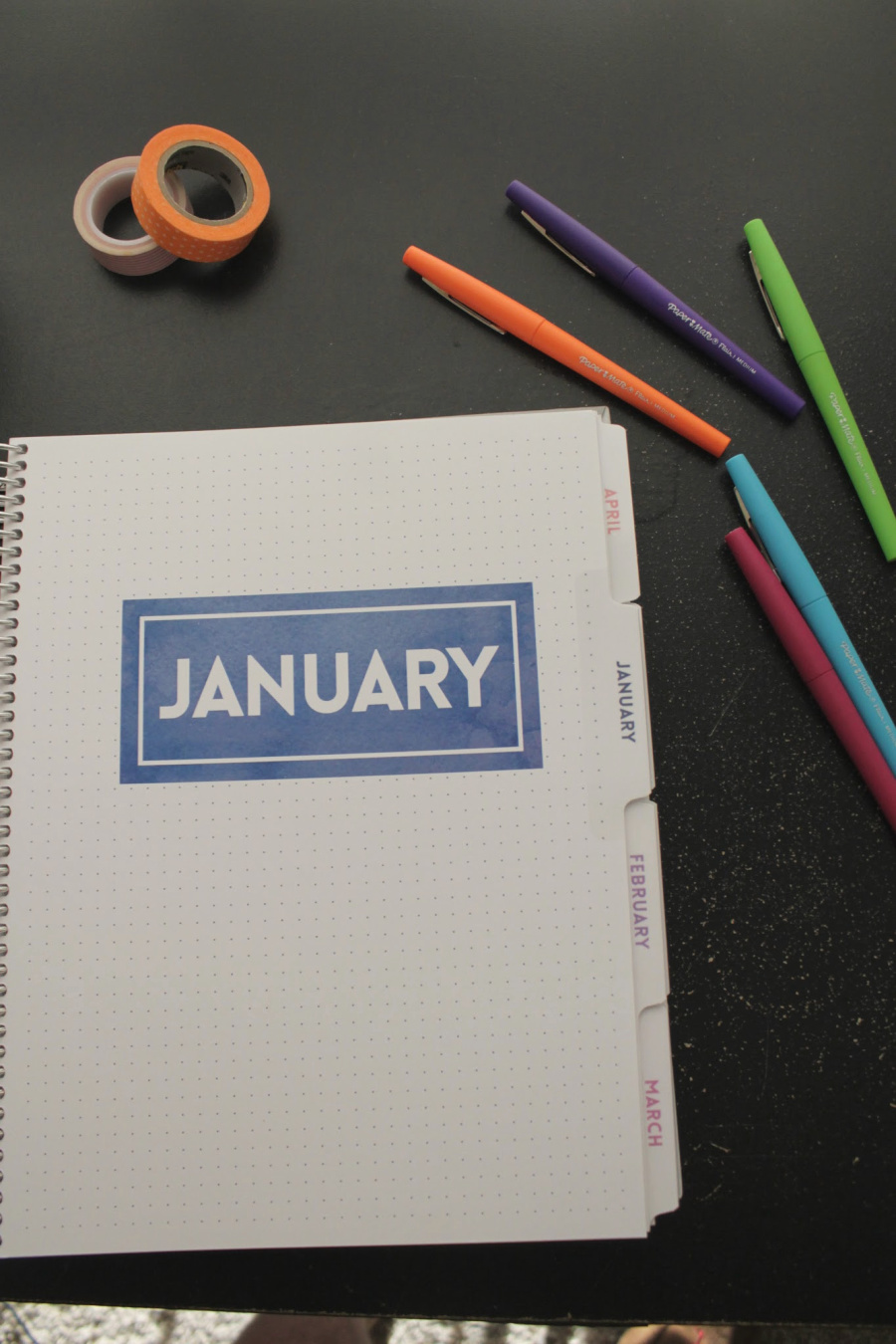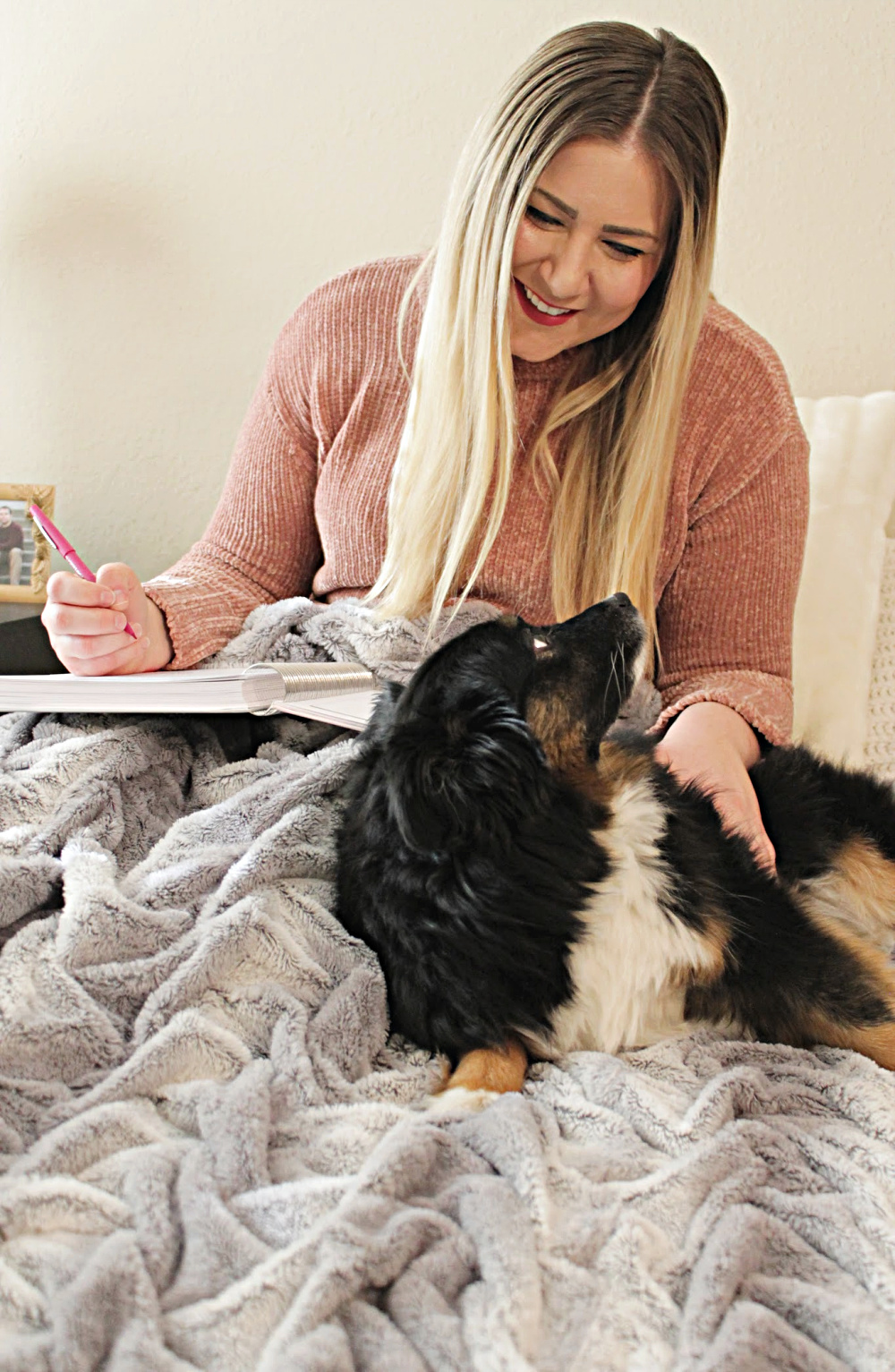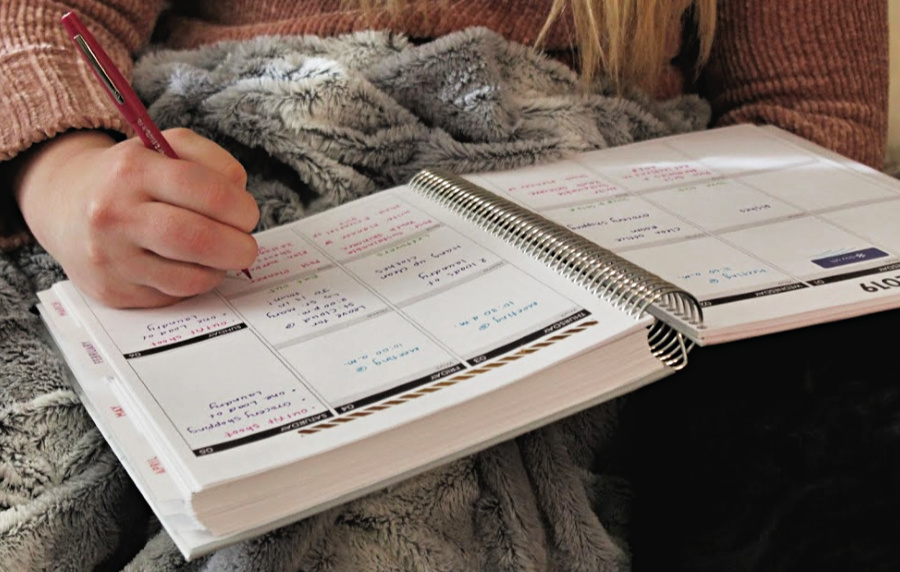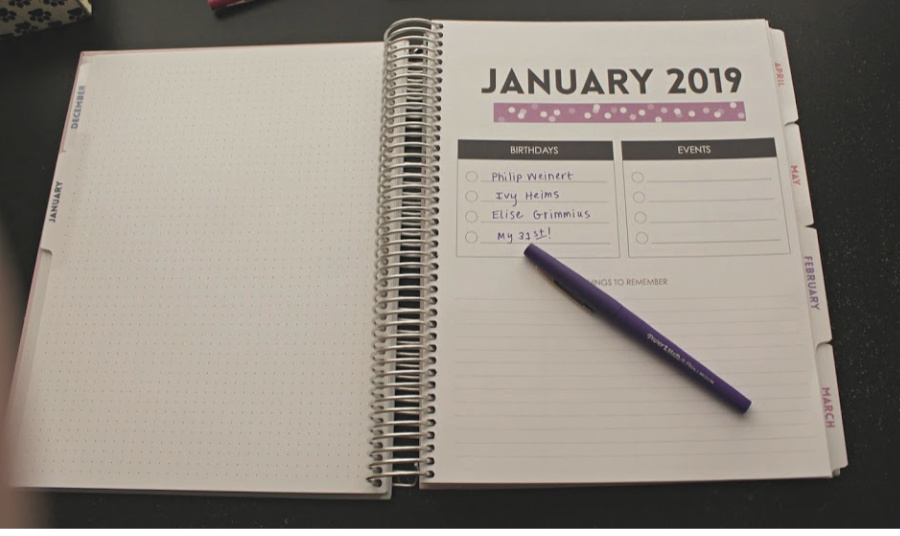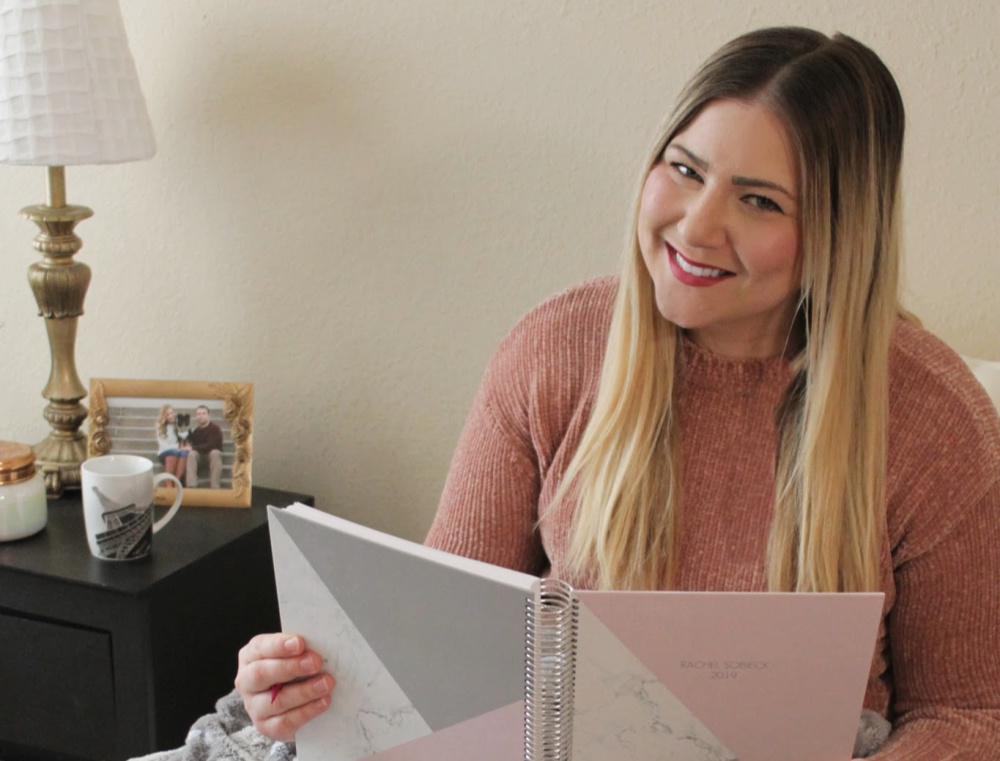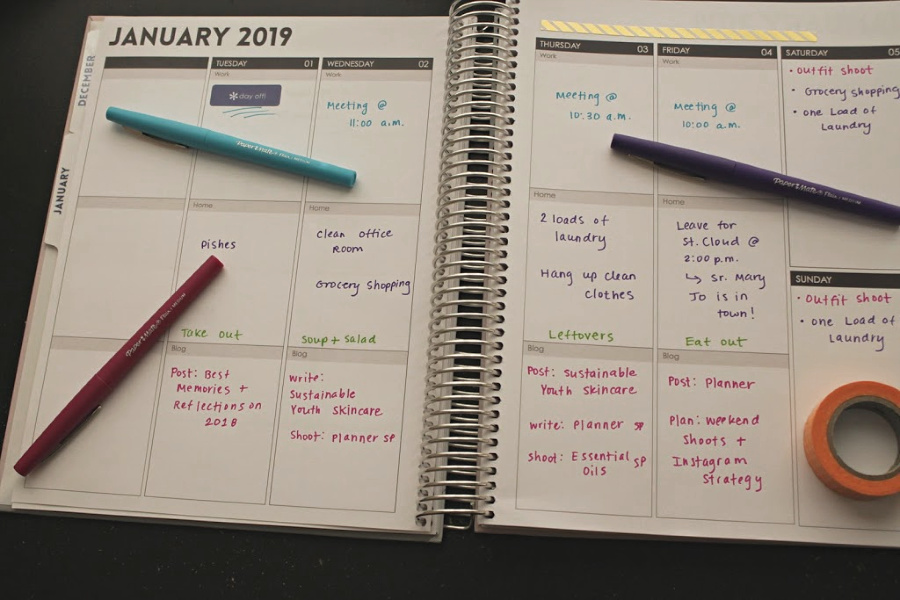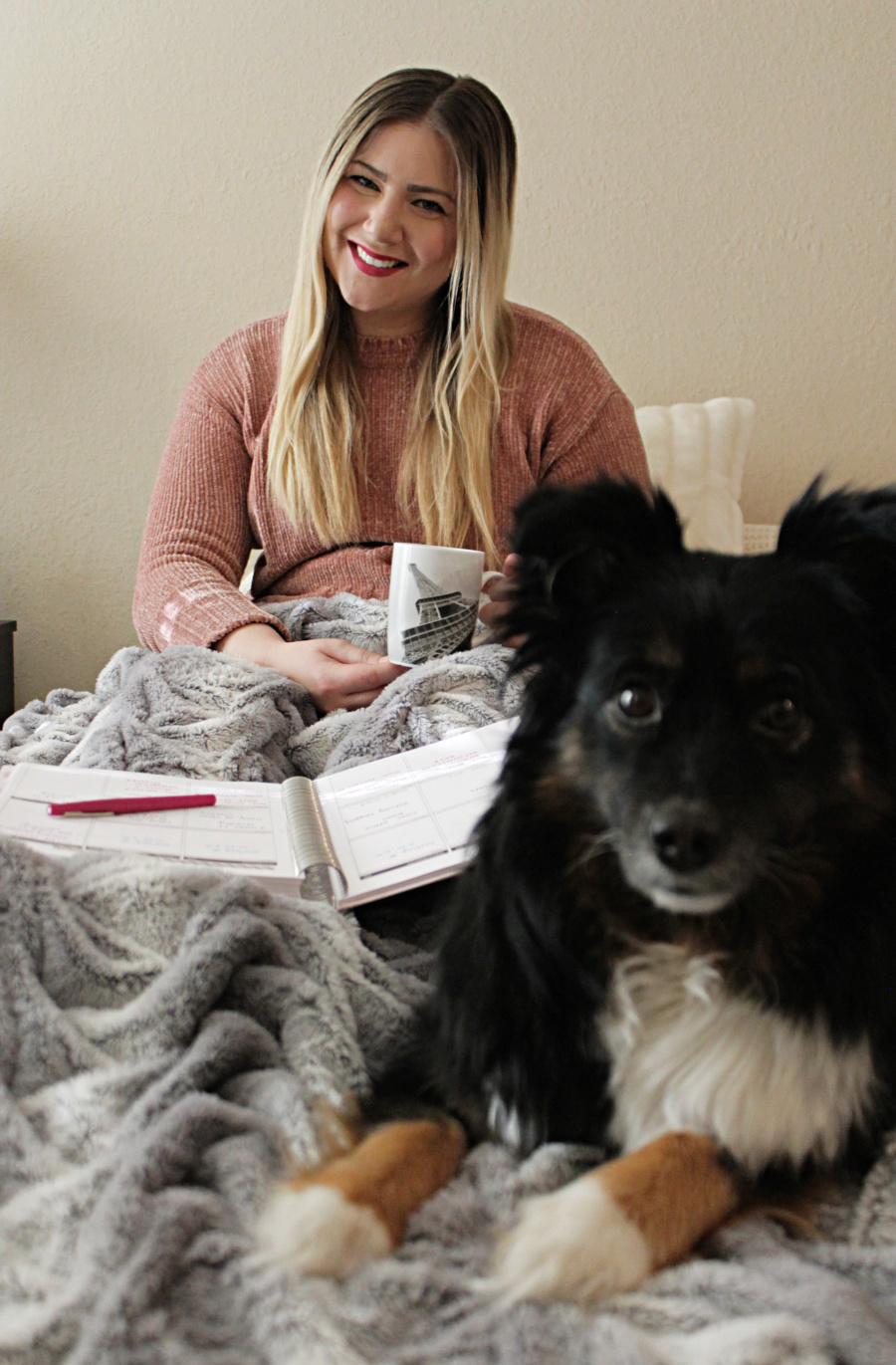 Recently I've been super obsessed with anything rose pink and marble, which is why the Modern Marble Geometric customized planner in pink was perfect for me! There are also so many ways to customize the planner to make it your own and make it work for your unique needs. You can customize:
The cover – synthetic, laminate or hardcover (I had to get the hardcover!)
The size – 6 x 8″ or 8.5 x 11″ (I went with the bigger size to ensure I was fitting in all of the greatness that 2019 will be!)
The layout – do you want a horizontal, vertical, 15-minute day by day, hourly, 3 sections, quad (I chose 3 sections because I do really well with organizing my life by sections). I even got to personalize it from the original Morning, Afternoon and Evening to custom for me: Work, Home, Blog
The inside colors: Colorful or neutral
And endless add-on options: Password lists, notes, graph paper, important dates, etc. (I added a notes section because I love to have ONE place to keep all my random thoughts and important notes)
Even with all my customizations, it only took 3 – 5 business days to receive it! That was super exciting because I can't wait to get my hands on a brand new planner and start using it. The other great part is all the sections of my 12-month weekly planner. The Purple Trail planners have a full two-year view of the past year and the future year calendars at a glance, an intro page to each month, a birthday and important events/notes page for each month (SO awesome so I don't forget about people's birthdays!), a full month calendar and then into each week.
I personally use colorful pens and each one represents something, this helps me when I open my planner to know exactly what I need to pay attention to at that time. The color just helps draw my eyes to different areas of my life. That's why I was also excited to customize into Work, Home and Blog – that's really how I organize my mind for what I need to get done each day/week. What's most important with multi-shifting priorities at work, what do I need to get done at home? (from chores to cooking and working out) and what do I need to shoot, write or post for the blog? I also use the following colors to organize my planner:
Blue – Work
Purple – Home
Magenta – Blog
Green – Food
Orange – Workouts
I LOVE using colors to help organize each task in my planner. This is also why I chose the neutral theme for the inside layout. While I'm all about being colorful, I wanted it neutral to make each task stand out. I also LOVE using washi tape and stickers to decorate my planner. There are a ton of various ways you can decorate your planner to make it even more individualized.
I've been using my planner in December and now into the first week of January and I'm so excited for what this year brings. I'm also excited to have this planner with me every step of the way to ensure I not only reach but exceed my goals! Do you have a planner for 2019 yet?! Make sure to check out the amazing planners at Purple Trail.
Shop the Post


This post is sponsored. All opinions are 100% my own.