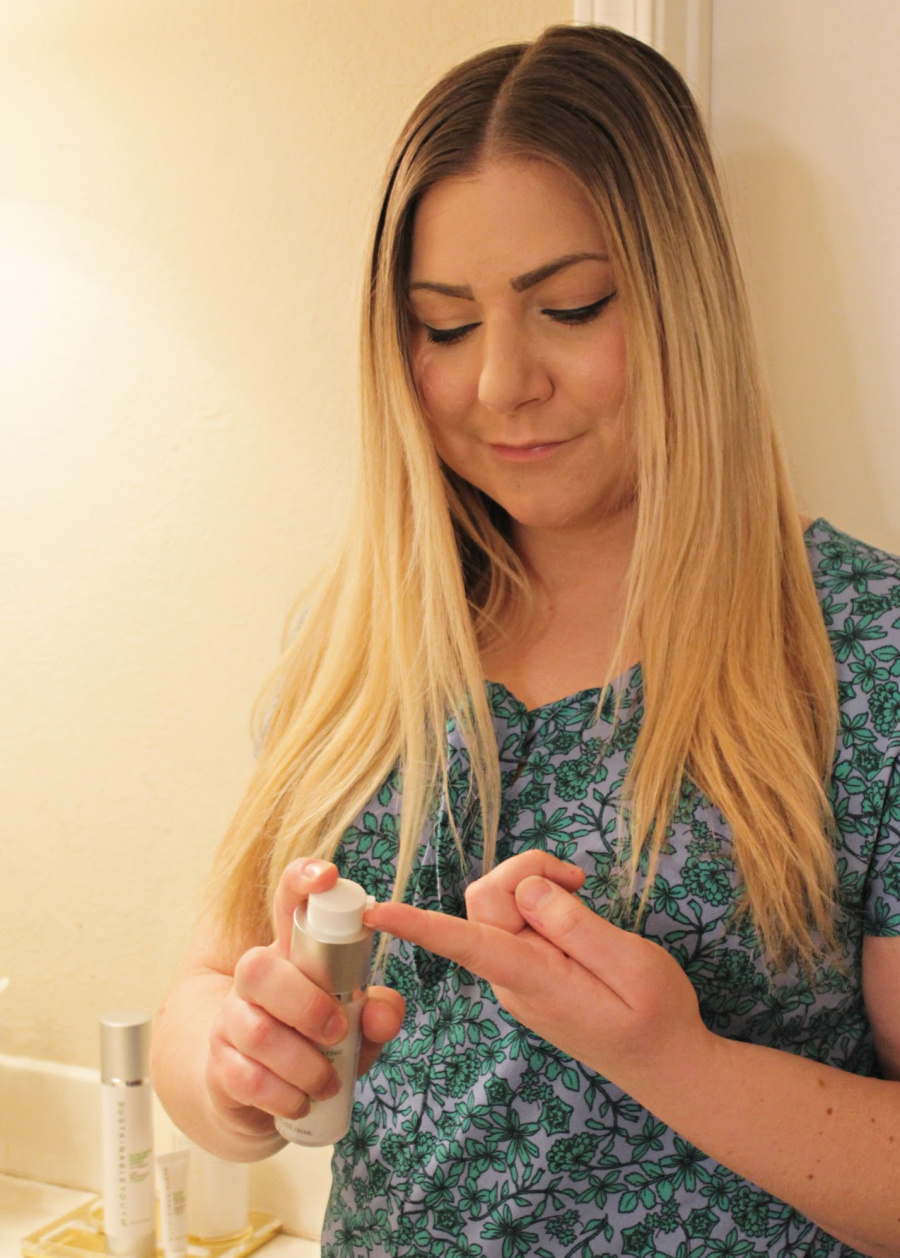 If you've been following me for a while, you know I am a beauty junkie – I LOVE trying out new makeup and skincare products. That's why when I had the opportunity to try out some of the new Sustainable Youth Skincare products, I couldn't resist. I've been using the products for a few months now, so I feel like I can give an accurate, overall opinion of how these products have truly helped me feel more youthful!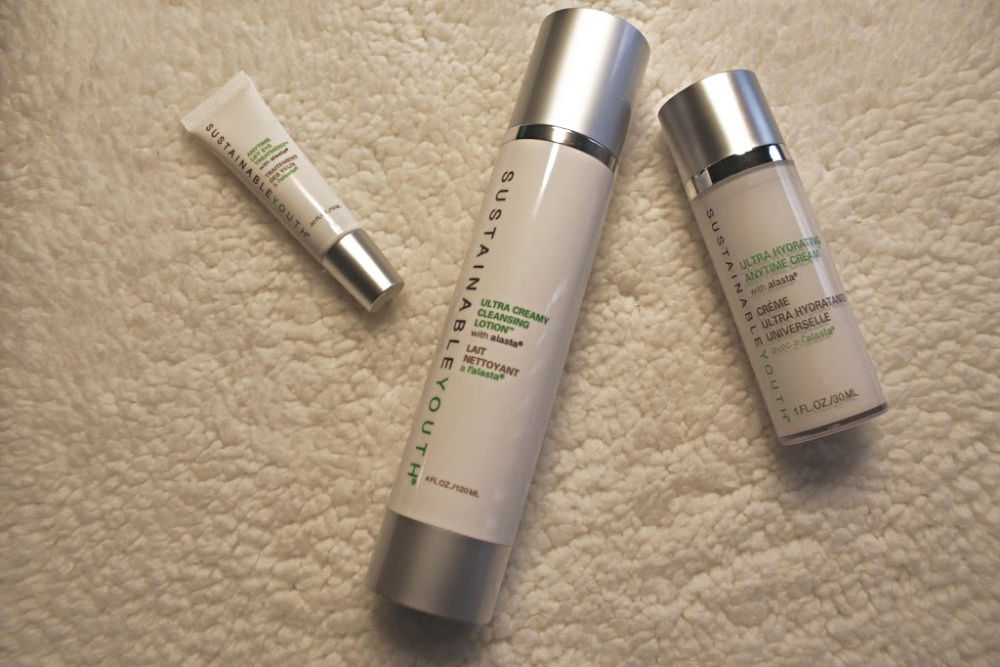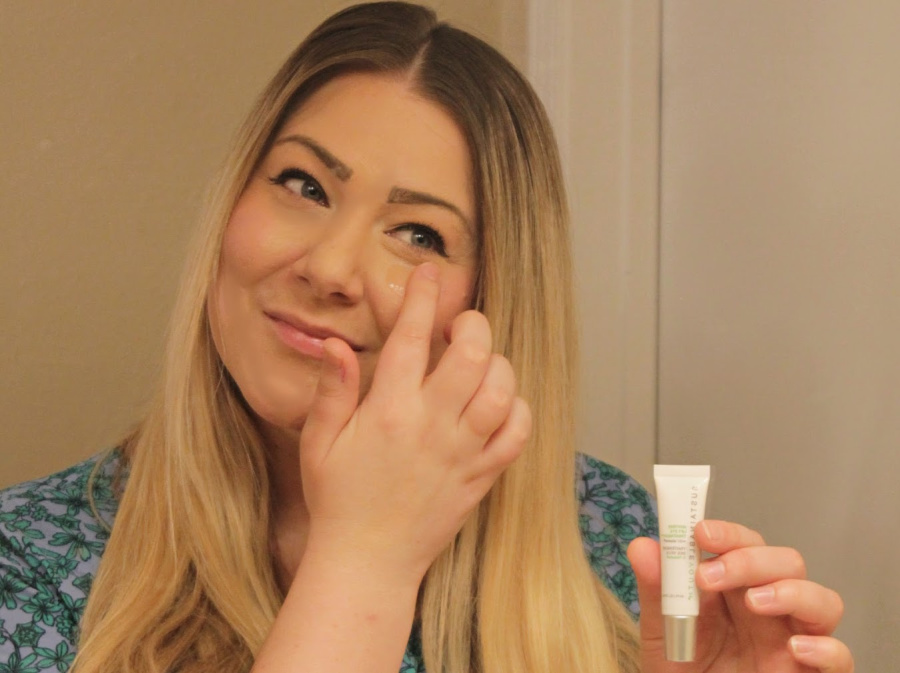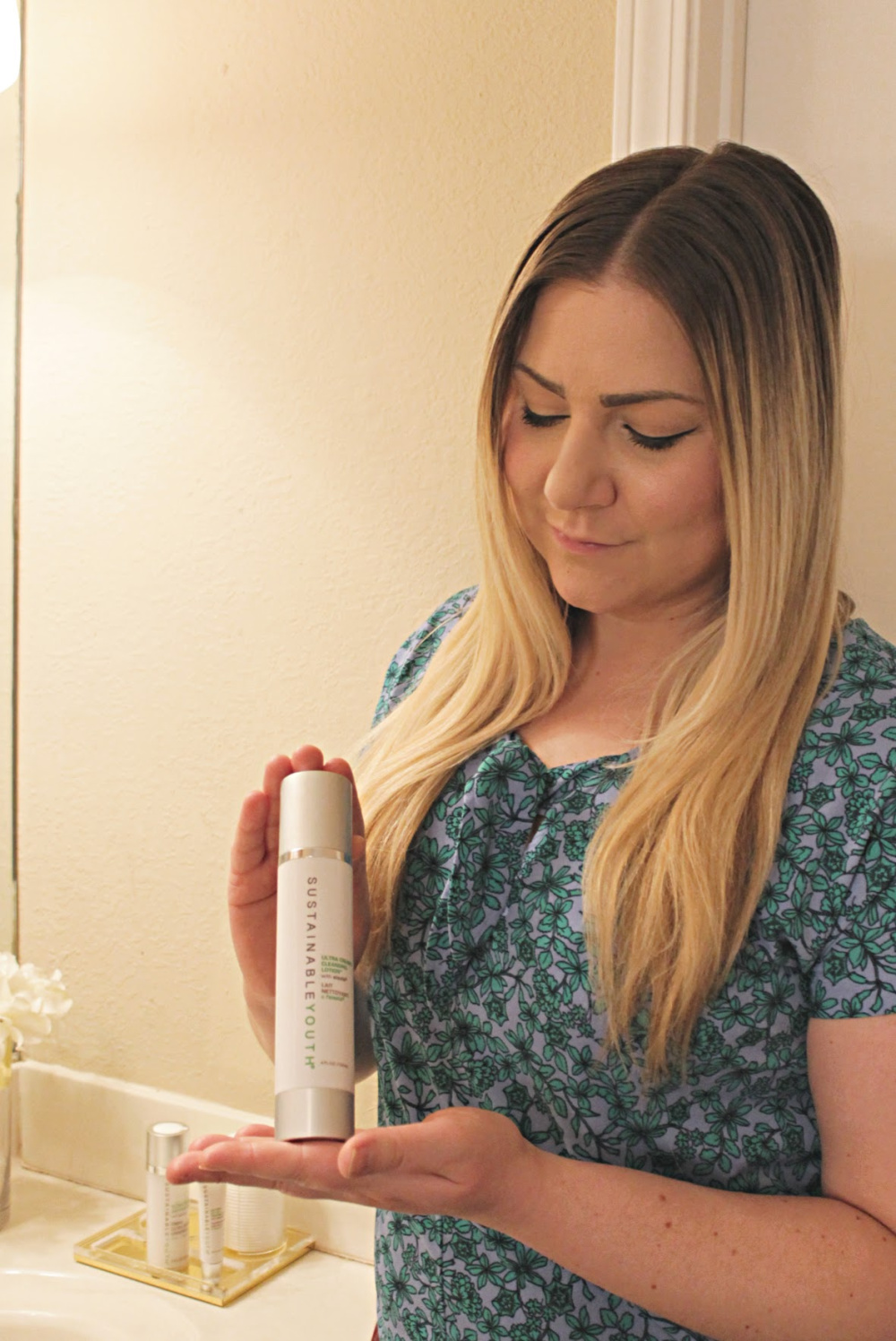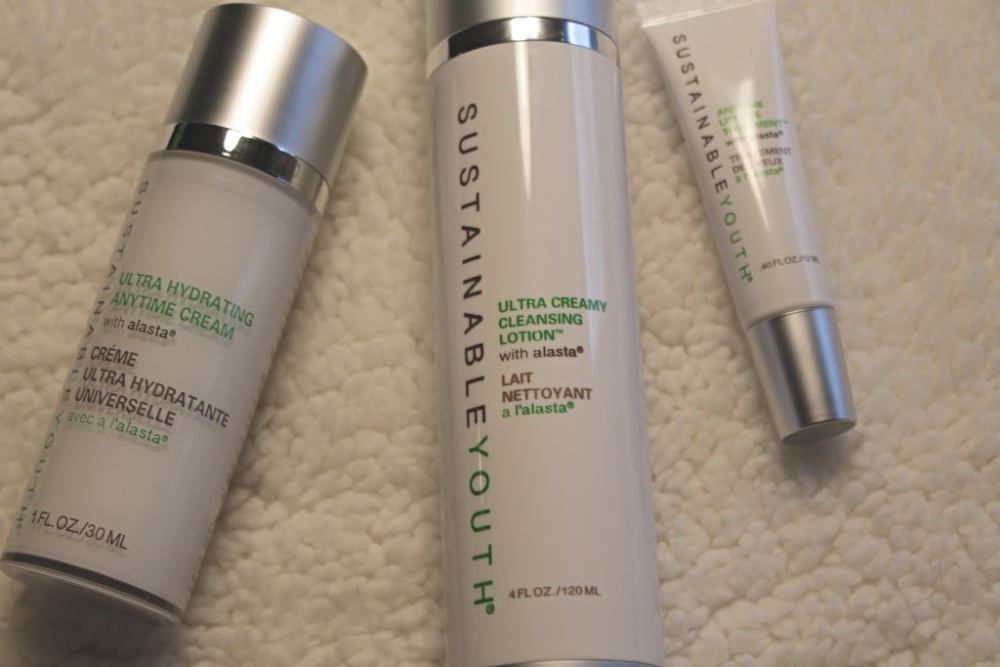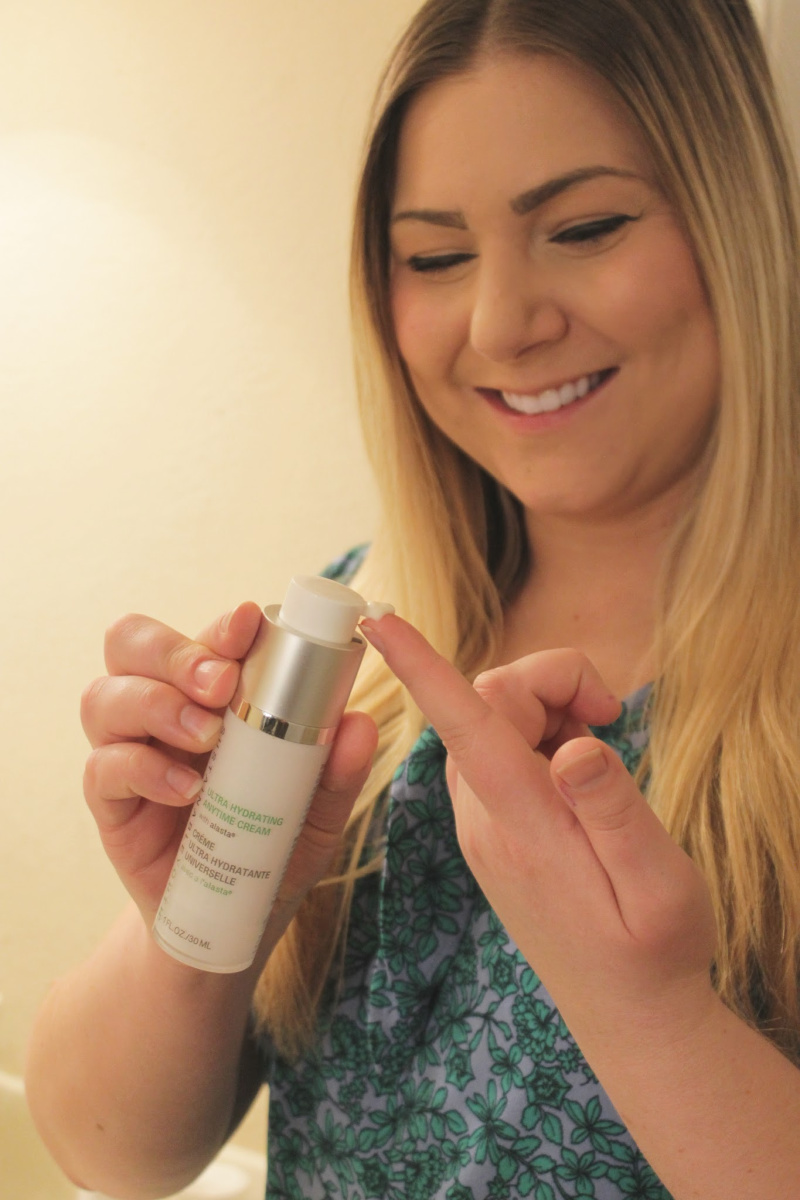 In fact, a few weeks ago while out with my little sister for her birthday party (she just turned 25 and I'm about to turn 31), someone asked me if I was also 25. I said, "actually I'm 30", not that I'm ashamed of being 30, but was just being honest. I was the oldest person at the party. The lady that asked me looked at me with shock and asked what moisturizer I use (haha, I love talking about beauty products out at the bar), and I could confidently say Sustainable Youth! I had to share that story because I think it's so funny and just a testament to these products.
I use two of the three both morning and night, and use the eye treatment just at night.
Sustainable Youth® Ultra Hydrating Anytime Cream
This moisturizer is formulated with alasta®, a proprietary blend of Sustainable Youth®'s patented breakthrough extract from the rind of the Aloe Vera plant combined with the familiar soothing, hydrating Aloe Vera gel. It is literally such a luxurious moisturizer that I can immediately feel soak into my skin, leaving it feeling smooth and hydrated. This has been so nice as the winter months are starting to take a toll on my skin and hair! This helps combat the dryness of winter skin and has multiple ingredients, such as organic virgin olive oil, macadamia nut oil, organic virgin coconut oil and organic shea butter to leave my skin glowing.
Sustainable Youth® Ultra Creamy Cleansing Lotion®
I LOVE this cleansing lotion. It is gentle, which is exactly what my skin needs. With a gentle and effective formula that cleanses skin removing traces of makeup, this cleansing lotion formulated with alasta® cleanses skin while also removing makeup without striping the skin of natural oils.
Sustainable Youth® Anytime Lift Eye Treatment®
My eyes at 30 definitely need some love and care. I have noticed crow's feet and dark circles creeping in over the past few years. The good news is this eye treatment is a lightweight, non-greasy multi-purpose eye treatment serum to help reduce the appearance of crow's feet, fine lines and wrinkles. It also has a cooling effect to reduce puffiness. I LOVE this eye treatment and am so glad it's in my life!
I use these products both day and night and can't speak highly enough of them. If you are looking for a new, youthful, refreshing skincare routine in 2019, try Sustainable Youth Skincare!
This is not a paid/sponsored post. I was gifted these products to share my honest opinion. All opinions are 100% my own.