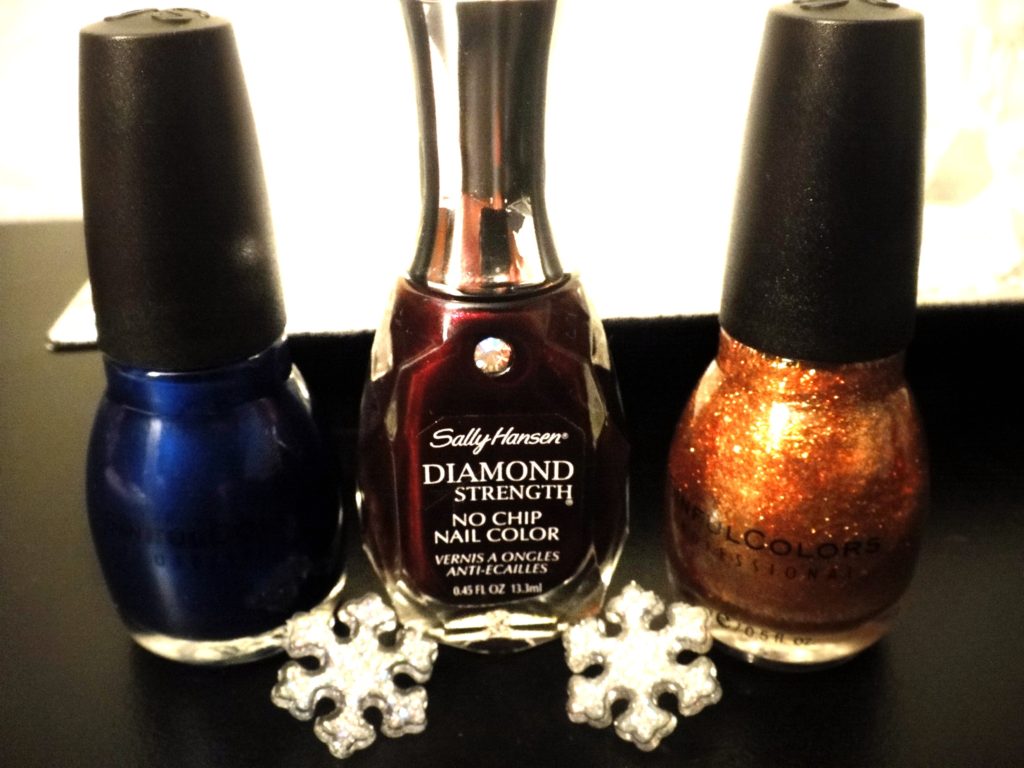 So thanks to my impulsive buying habits, I picked up these three new shades of nail polish last night while picking up some other NEEDED items… but when I brought them home, I was glad they ended up in my basket.  As I have been looking for some new colors for the winter months (rather than my typical go-to ruby red shimmer shade), I realized I am pretty set for upcoming events.
"All About You" – Sinful Colors Professional will be a great gold metallic for Christmas (which is just a week away!)  The other great thing about this shade, which may be hard to see in the picture, is that it has a red-orange shimmer tint to it, so it will also be great for next fall.
"Save the Date" – Sally Hansen Diamond Strength is going to be great for New Year's Eve!  It will be a wonderful contrast to my dress, and the darker, shimmery purple is such a deep, rich shade that will really pop, but still  work as a "winter color."
"Midnight Blue" – Sinful Colors Professional is a deep royal blue shade that really reminds me of winter, and for some reason January.  I guess maybe it is just the "winter blues" saying, but the beautiful blue color will be perfect for the start of a new year!