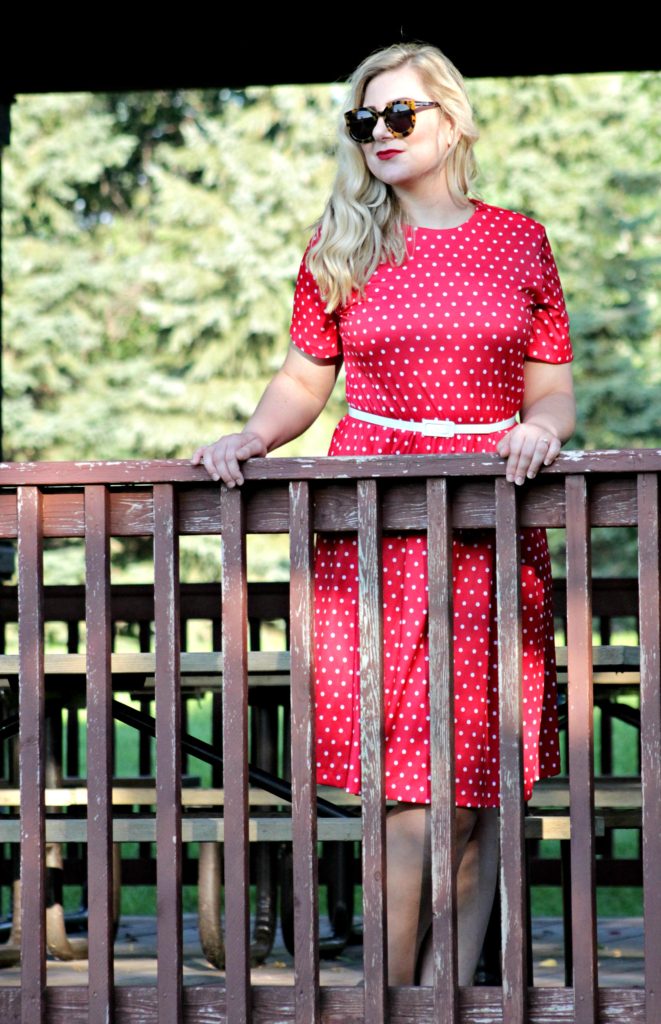 Hello friends! Happy July, happy summer! I hope life has been going well for you. The red-fire heat of summer is here to stay, and I'm embracing it with some red of my own. Over the 4th of July, I was lucky enough to spend time with some of my dearest friends from high school in Independence, Iowa. Independence is near my hometown of Cedar Falls, so I was also able to spend a wonderful day with my family (even though I was also working remotely that day). While I worked, my mom and husband went to Goodwill. There's nothing I love more than seeing my family and my husband bond. I asked if she could look for any dresses I might like, as I tend to get lucky while thrifting at this Goodwill. Well, she clearly did a great job – because here I am in this little red, vintage, polka dot dress! And is it not the cutest for summer? I'm a little sad I got it a day after the 4th, but I love it so much I wore it twice over the past weekend. It's so cute because she asked my husband his opinion, and he was so impressed because she picked something I would literally pick out myself. I guess I got it from my mama!
Outfit Details
Red Polka Dot Dress, Vintage via Goodwill (Similar HERE, HERE and HERE) | White Belt, Thrifted (Similar HERE) | Karen Walker Super Duper Strength Sunglasses, c/o | Bow-Tie Flip Flops, Boutique in Miami (Similar HERE, HERE, and HERE)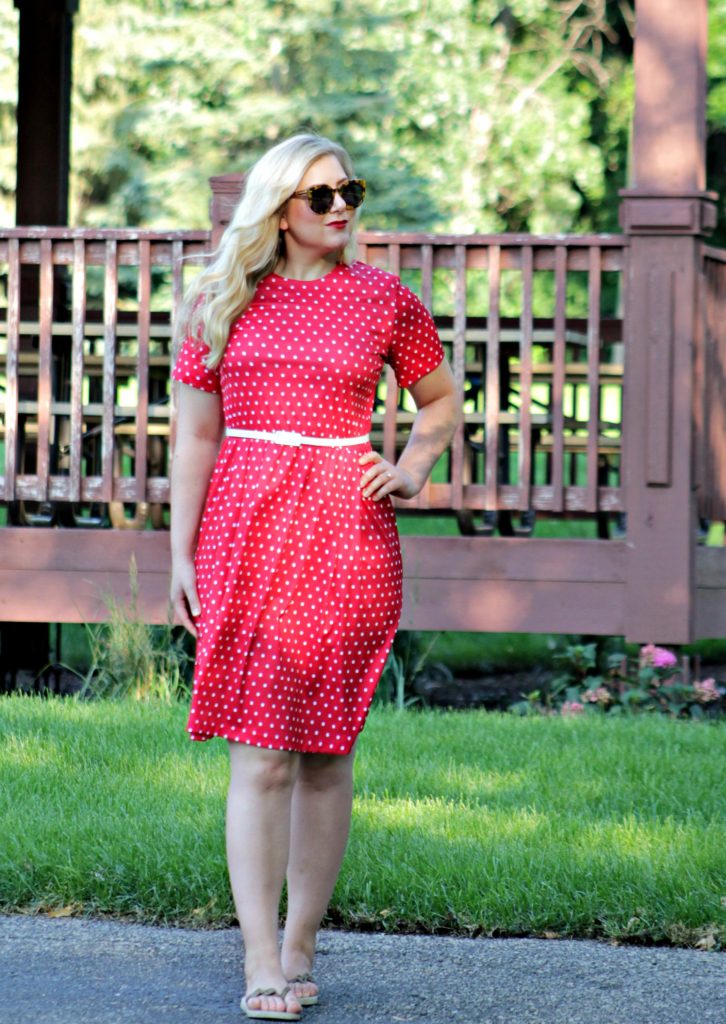 And here I am again – explaining why I've been absent for so long. Shortly after my last outfit post, 2018 took a turn for the worst. I'm fine now, we're fine, but it's been an emotional rollercoaster and then some… if I'm being truly honest. But here we are, part two of 2018 and I've never been more motivated or more determined to get back on track – starting with this little space of mine!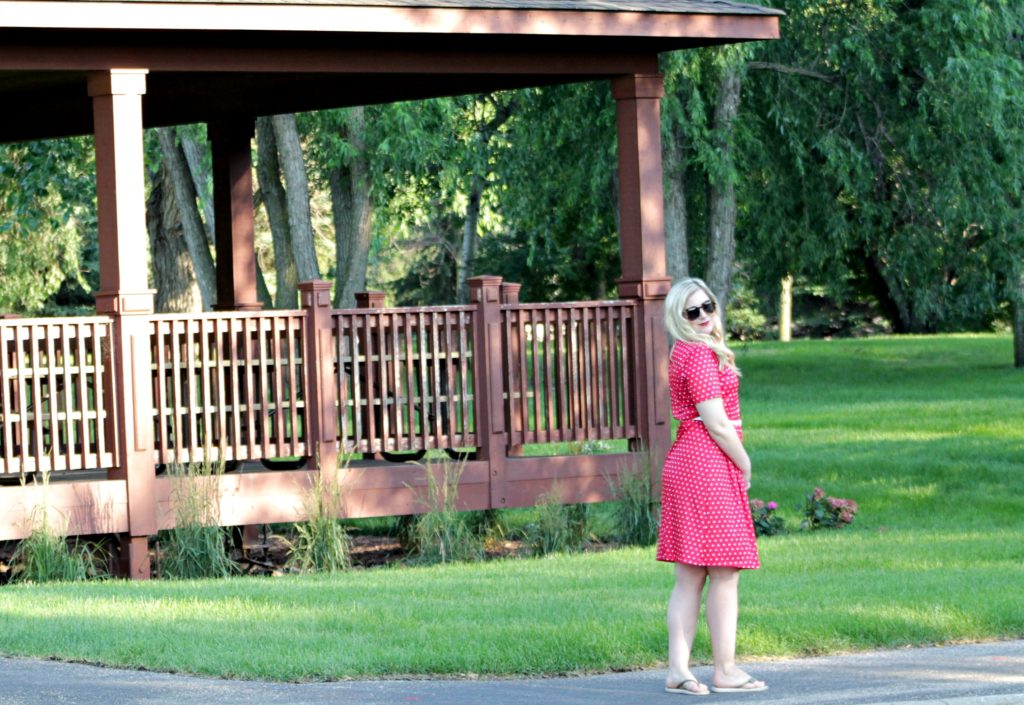 I appreciate all the thoughts and well wishes over the past few months, as I've been absent and sharing my feelings of sadness and emptiness. I never want my space here or my social channels to be or feel sad, but sometimes that's life. And sometimes, I feel like the best thing I can do is be honest, that even though I'm BLESSED beyond belief, that life, along with all the good, also has some bad.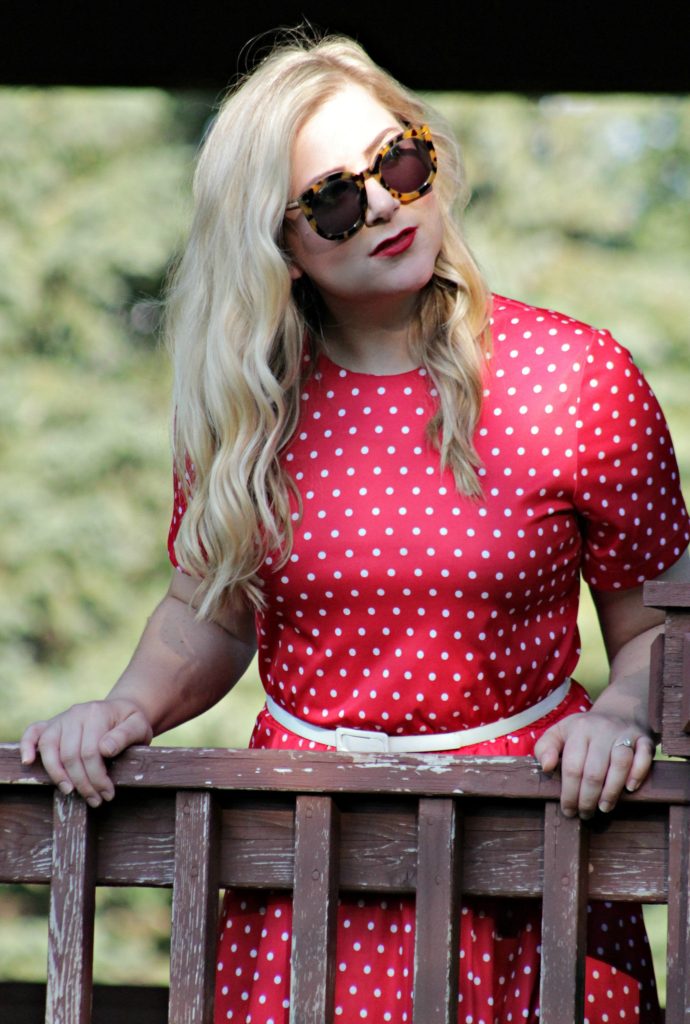 Well LIFE, thank you. Because now, we're that much stronger. That much more persistent. And that much wiser.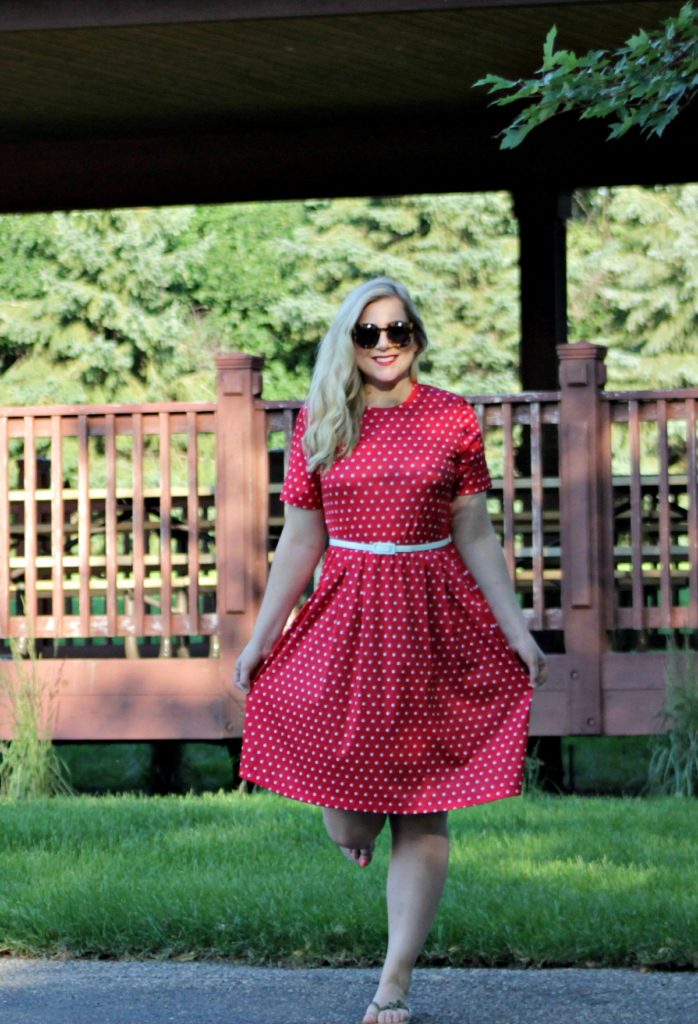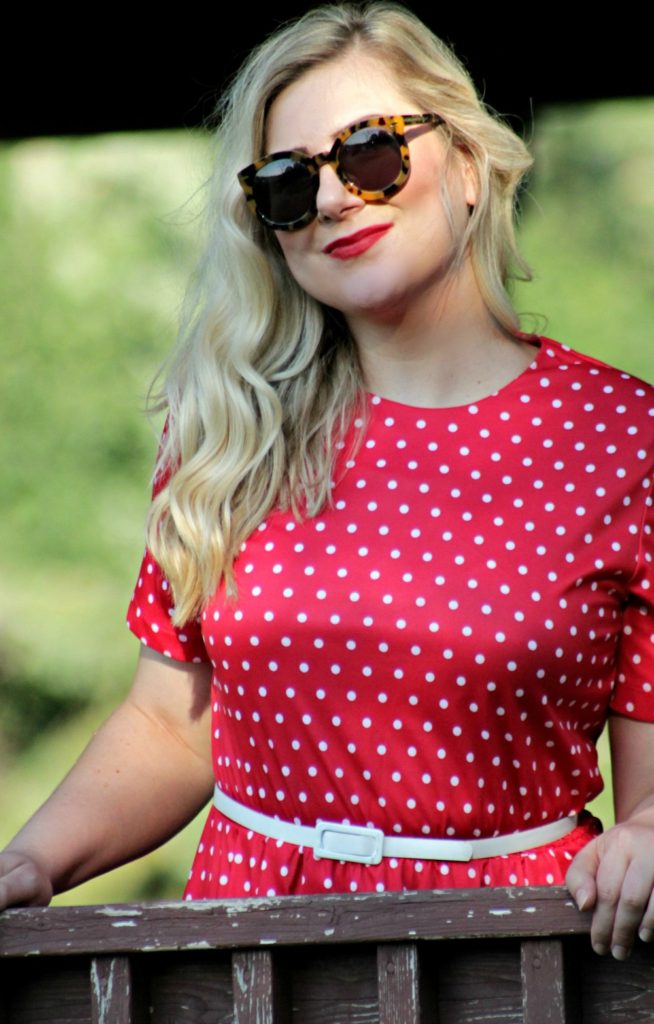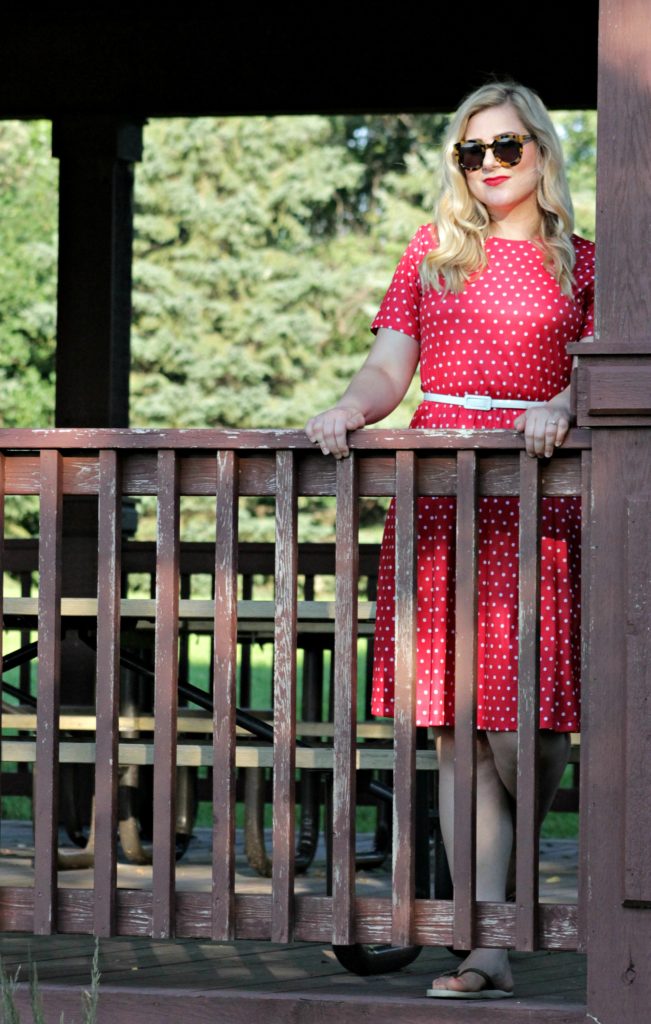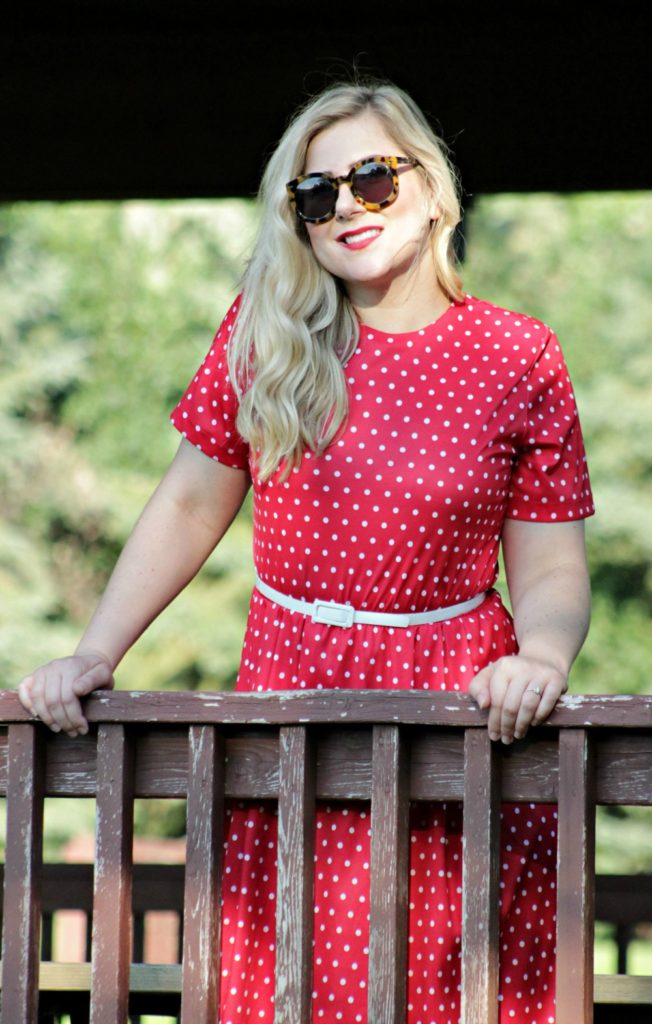 Look out 2018 – I'm ready to take you ON!!!!!!!!!!!!! Also, happy to be back – you can expect to see a lot more of me around these parts, and nothing makes me feel happier than writing that out 🙂
See you all soon, XOXO Rachel
Shop the Post
Red Polka Dot Dress, Vintage via Goodwill (Similar HERE, HERE and HERE) | White Belt, Thrifted (Similar HERE) | Karen Walker Super Duper Strength Sunglasses, c/o | Bow-Tie Flip Flops, Boutique in Miami (Similar HERE, HERE, and HERE)