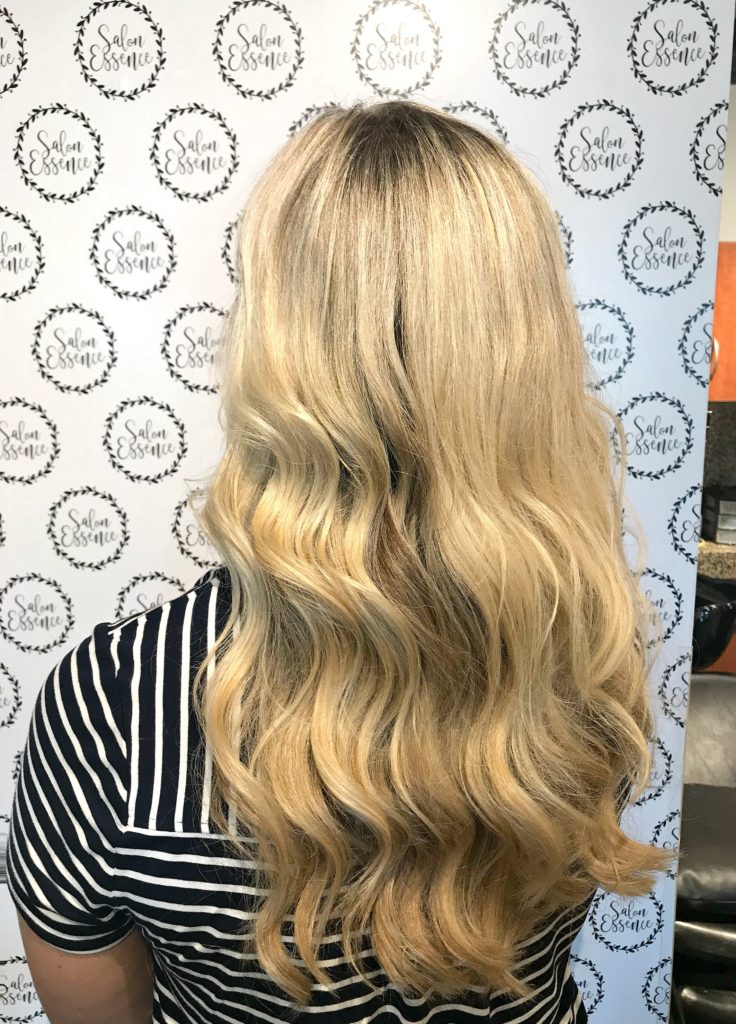 Exciting news! I'm teaming up with Salon Essence in Chanhassen to giveaway a FREE HAIRCUT! Last Thursday, I went to get my hair colored, cut and, as you can see, given new life. It had been more than 5 months since my last touch up and I am IN LOVE with the results.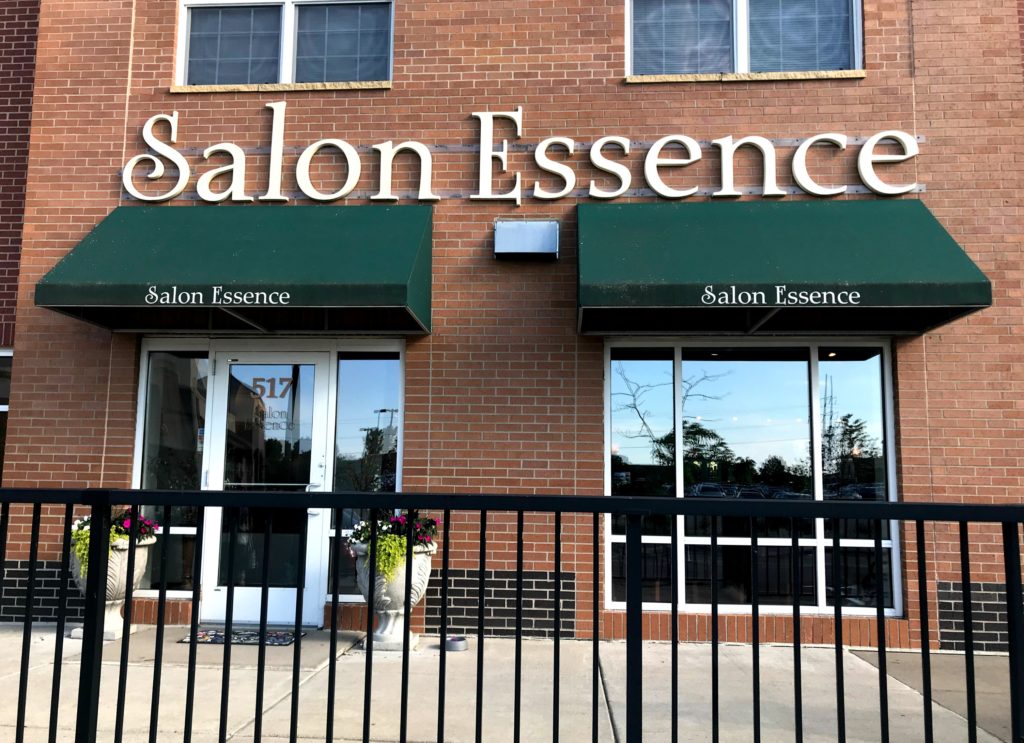 Salon Essence is located in Chanhassen, Minnesota and is a beautiful, well-kept salon. I was greeted with a wonderful welcome and they asked if I wanted anything to drink (water, soda, tea, coffee) and I then immidately met Jodi, my hair stylist! She was so sweet, and when talking through what I wanted, she knew exactly what I meant and gave recommendations based on my hair type and the kind of blonde I wanted to achieve!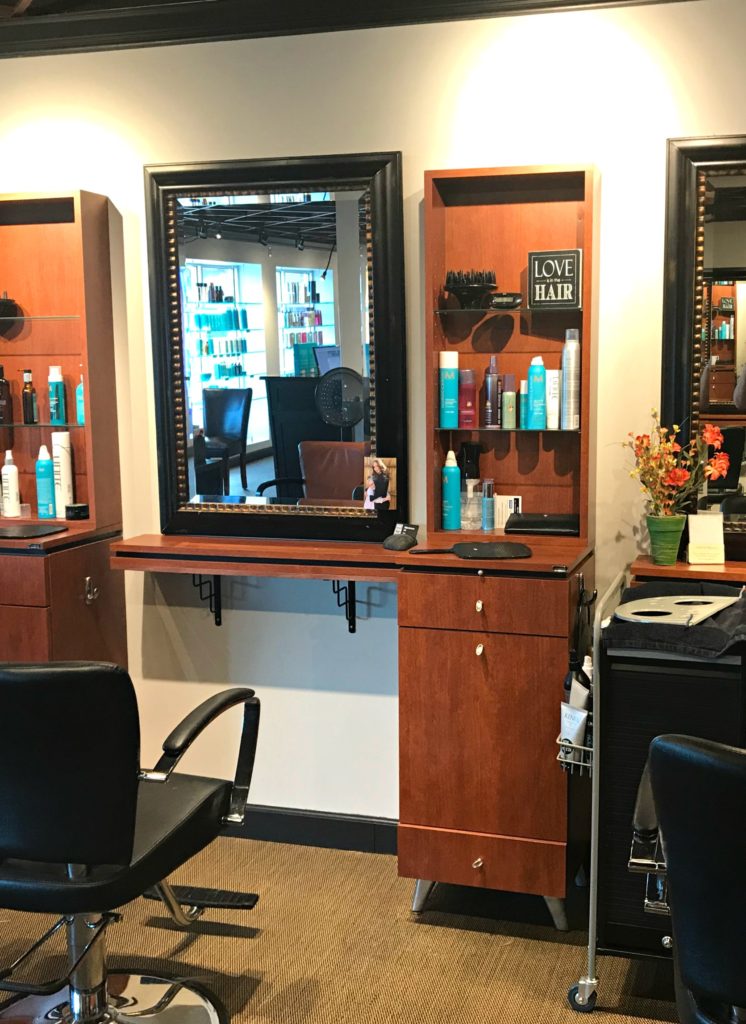 I also LOVE the products they use at the salon. Morocanoil is one of my favorite hair brands, and I have always loved Pureology as well. When I left the salon, my hair was so incredible soft and moisturized! It hasn't felt this nice in a LONG time.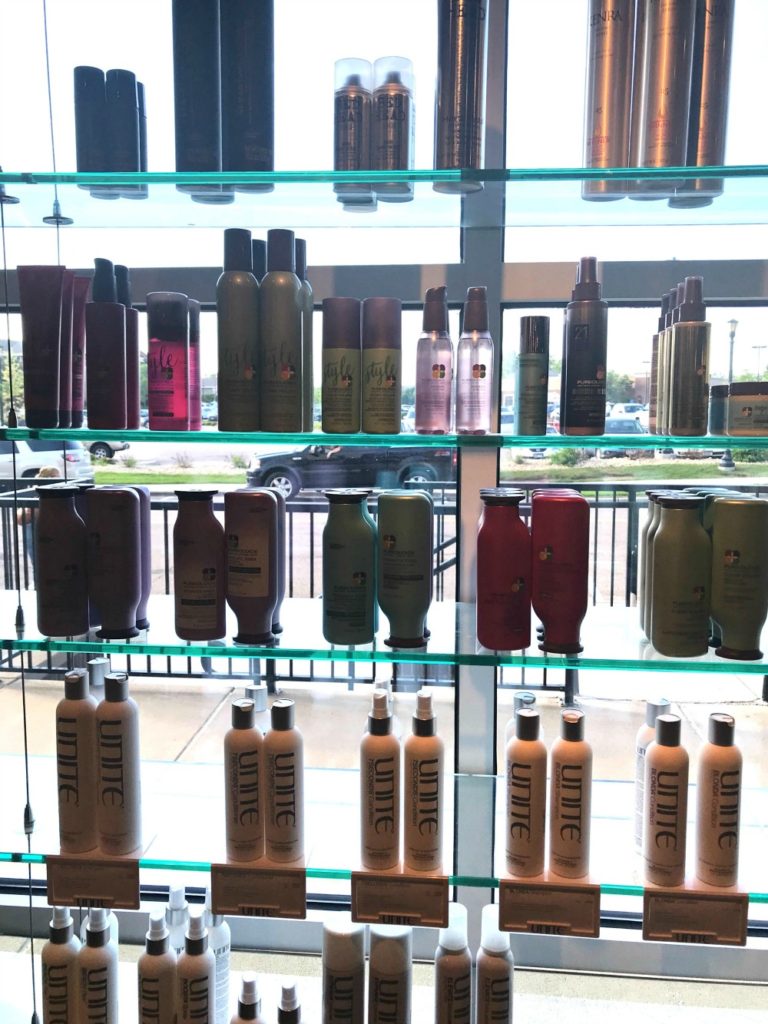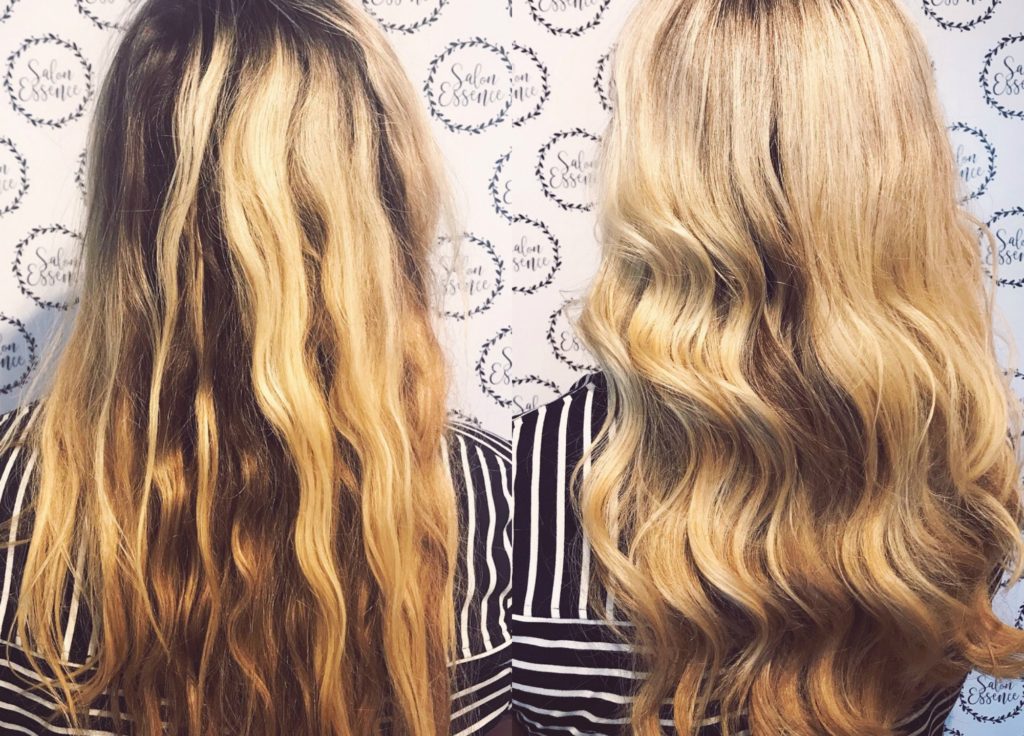 The above pictures shows the before and after of my hair (insert see no evil monkey emoji – yeah pretty bad before huh?!). You can see how dark my hair had gotten and just the texture of it needed some love. Jodi at Salon Essence gave it all of her love and this was the beautiful end result! If you want to experience an amazing haircut at Salon Essence too, you can enter this Instagram giveaway!
Either head to my Instagram post or Salon Essence's post to enter! Then follow the instructions on the post:
1. Follow me @rachelslookbook
2. Follow @salon_essence_chan
3. Like this photo
4. Comment on this photo tagging a friend who also lives in the area and would be interested in winning!
The contest will be running through July 9, 2018 at 11:59 CST. Good luck!!!!!!!