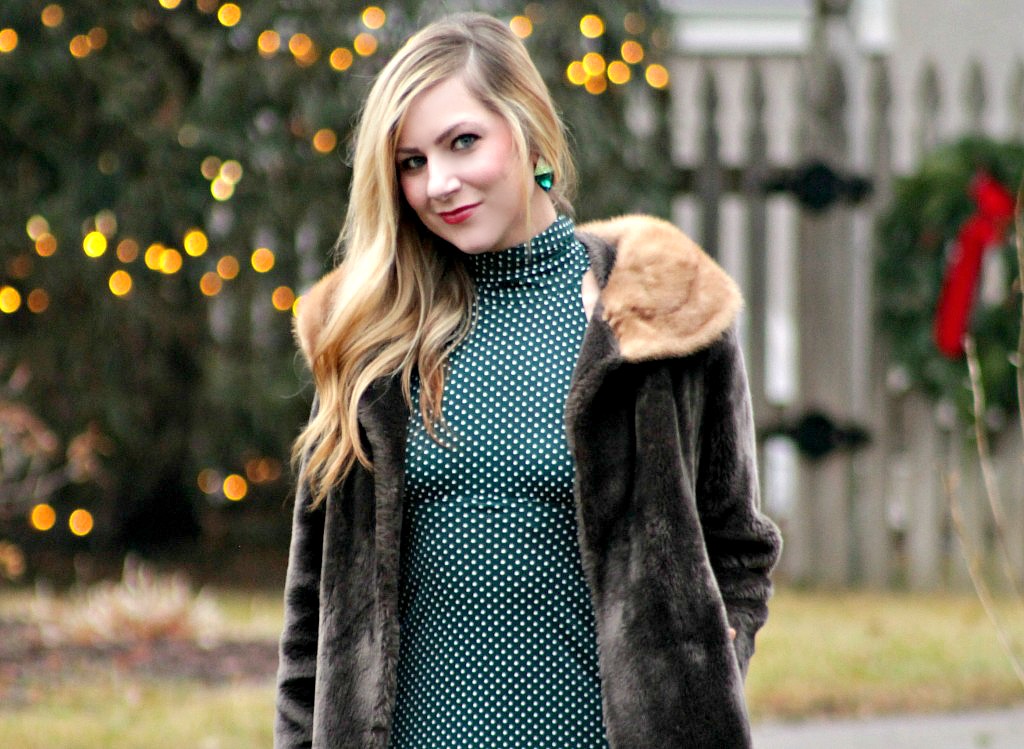 I've expressed my love for vintage many times on this blog, there is just something so special about being able to wear pieces that were a part of someone else's life before… in a different time. I have been fortunate enough to acquire some pieces from my grandmother, and have also loved searching for vintage pieces online and while thrifting. Vintage pieces are so well made, it makes it worth the purchase even if sometimes the price is a little more steep than I want to pay. I discovered this faux fur jacket and polka dot green maxi at American Gothic Antiques in Stillwater, MN. So far, my favorite area nearby to shop for vintage pieces! There are a few other antique stores in walking distance.
I added some emerald statement earrings and a bit of red lipstick to really set this holiday look. I also brushed out my curls like I did here to achieve a more glam vintage style. Even though sometimes the vintage I buy is a bit more pricey, I was lucky to walk out with both of these pieces for under $40. The dress is a stunning green and will be something I can wear in the spring and summer. As far as the faux fur coat, this is the second one I've found and it is just different enough to justify having two). Some people might think that's crazy, but I love the different shades in the coat and it is so warm. It also makes me feel instantly glamorous!
Also – make sure to check out my post Eat, Shop, Do in Minneapolis! Sharing a few of my favorite places and things to do around the area!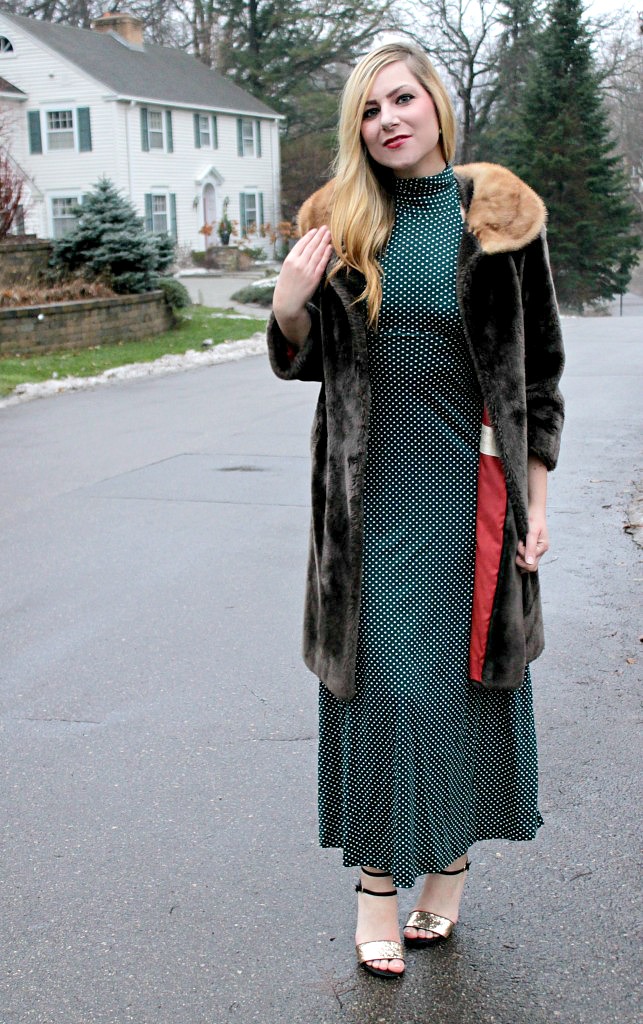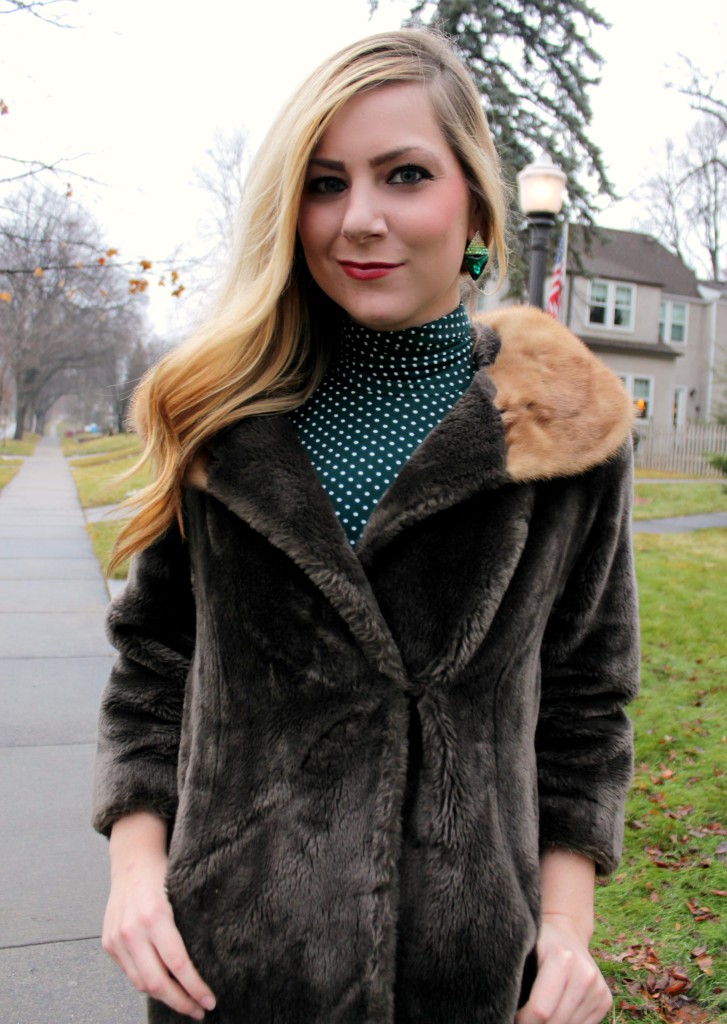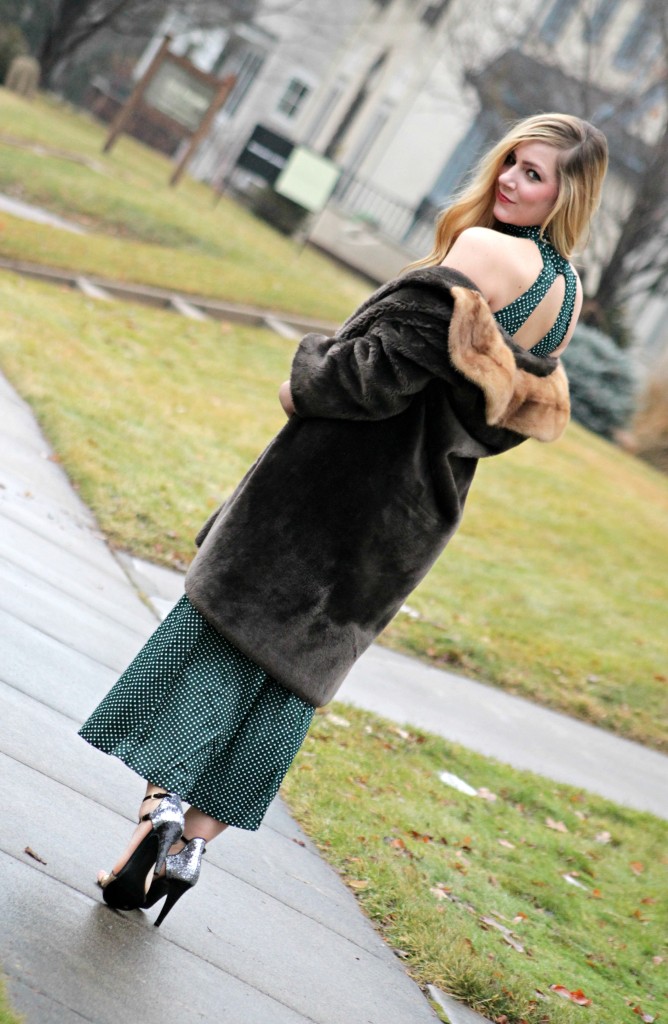 Coat, Thrifted Vintage – American Gothic Antiques (Similar) // Dress, Thrifted Vintage – American Gothic Antiques (Similar) // Earrings, Fantasy Jewelry Box (Similar) // Heels, DSW (Similar here and here) // Lipstick, Mirabella
Linking up with Shanna!