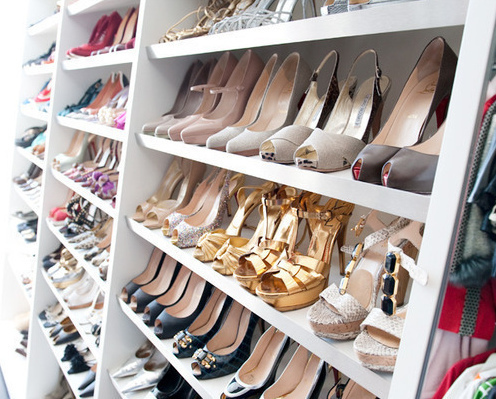 The most famous walk-in closet in the history of fashion is probably the one that Mr Big gives to Carrie in the first Sex And The City film. While the film itself left a little to be desired, that closet certainly didn't. Spacious, roomy, clean and white, it was the perfect gift for a lady whose chief passion was fashion. And the one overriding element that really made that closet stand out was how well lit it was. From the understated spotlights to the glowing, glass-fronted interior shelving, it was the perfect space in which to show off Carrie's extensive collection of beautiful clothes and shoes.
Unfortunately, most of us don't have a big-sized bank account to splurge on creating the closet of our dreams, so we have to make do with what we've got. But what we can do is to maximize the closet space and style we've been given, in order to show our wardrobe off as best as possible.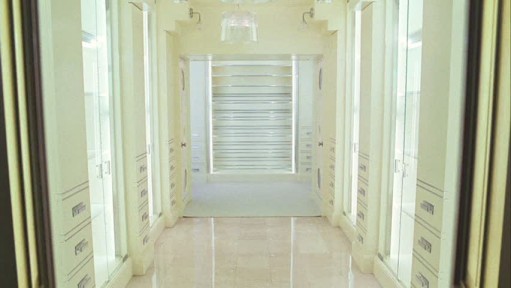 Lighting Clothes on Railings
If your clothes are on railings, this is relatively simple to deal with. All that's needed is some form of down light, which can be installed in the form of tube lighting, spotlights or pendant lamps. The more diffuse your lighting source, the less of a shadow will be cast by your clothing or any other objects in the space. For this reason, many people opt for the overall luminescence of carefully arranged spotlights, which can be found at Scotlight Direct.
Lighting Clothes in Drawers
If your clothes are in drawers you may need to invest in some sort of lower level lamp that is positioned in such a way that you yourself don't cast a shadow. If you have the time and ingenuity, you may wish to consider affixing simple LED lights to the insides of the drawers themselves, for a really creative way to ensure you're always able to find what you're looking for.
Lighting Shoes and Other Accessories
Carrie had the most gorgeous shoe rack known to mankind and, since it was out in the open, it was relatively easy to light. However, for us regular girls it's more often the case that our shoes and accessories end up languishing in darkened corners. The easiest way to light these items is to bring them into the light, rather than trying to bring the light to them. Invest in a good shoe rack and hat stand from which you can hang purses, scarves and any other accouterments. Keep it clean and tidy, and it'll look almost as snazzy as Carrie's did.
This is a guest post, as always, all opinions are 100% my own.