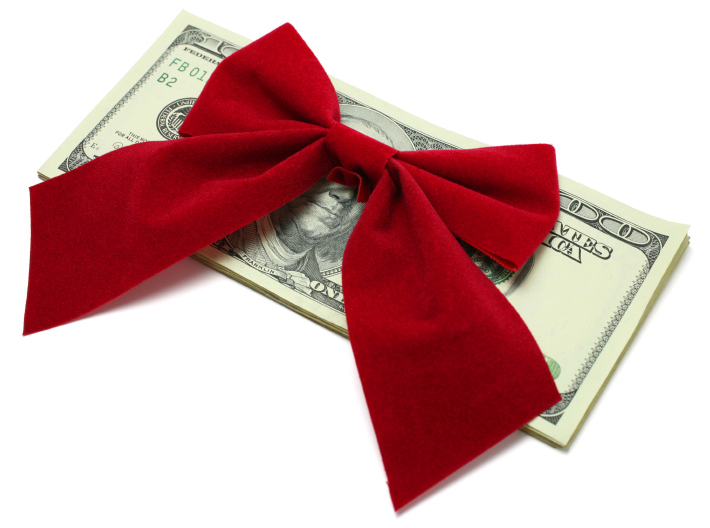 While there are some amazing Black Friday deals out there, it is important to remember to be financially responsible and avoid that January "financial hangover!"  The last couple years I have made some big goals for my finances and really made progress, while sticking to a budget and saving for variable expenses over the course of the year. It has really helped me stay on track, and provided me financial peace of mind, especially during the crazy, busy (and expensive) holiday season. Here are some tips to avoid the January "financial hangover" and how I plan to maintain my financial peace of mind during this time of year:
Set a budget for December and be sure to include all holiday parties, events, and your own holiday festivities. Going out to eat, attending parties and gift giving can all add up. If you plan for it beforehand and cut back in some other areas of your budget – plan your meals in advanced to save on groceries, go thrifting instead of buying a new outfit for Christmas – anything that will help you save to make up for the extra costs during December!
Sometimes we want to give to everyone over the holiday season – consider spending time with someone vs. sending a gift or just treating them to coffee! The simple things really are the best things and most friends and family will appreciate quality time more than anything else.
Start looking to your 2015 year by setting savings goals. I have a goal for how much I want to save in 2015, along with stashing away some money for variable expenses. Doing this over the past year actually set me up for the holiday season as I accounted for gift giving over the entire year! Wouldn't it be nice to have money already set aside for holiday spending this time next year?!
Talk about your financial goals and financial peace of mind with someone else – sharing financial peace of mind is probably the best gift you can give this season. Talking about your goals out loud (not needing to be specific about them, but maybe saying hey wouldn't it be great to put away money every pay check, or save up early on in the year for a summer vacation) will help hold you responsible for those goals, and you are more likely to stick to those goals. Talking about being financially responsible with a friend, loved one or family member will help give you financial peace and reinforce any financial goals you have.
We all know money doesn't grow on trees so make sure to take advantage of great deals, like Capital One 360's Black Friday deals! This holiday, to encourage consumers to stay on track with their finances, Capital One 360 is decking the halls with deals you can bank on! (See below)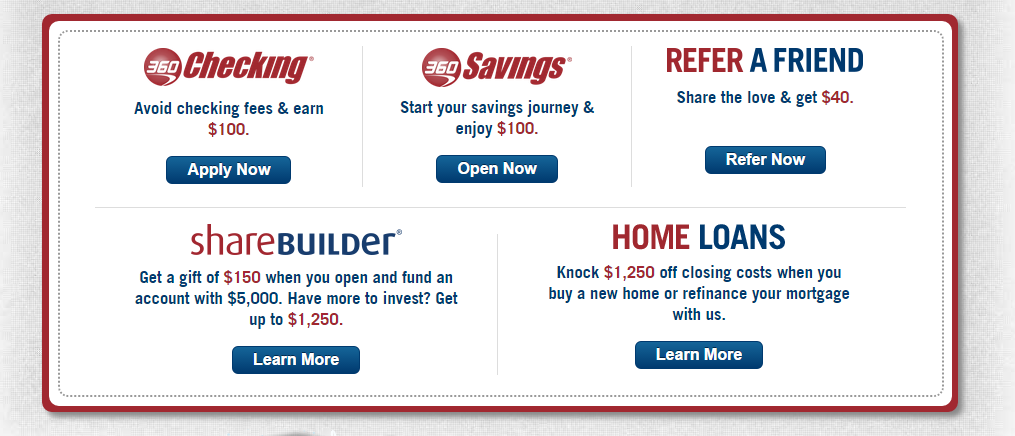 It certainly can be easy to forget your financial goals with all the hustle and bustle of the holiday season (the whole FOMO concept), but with  Capital One 360's amazing Black Friday deals going on right NOW to make sure you can stay on track with your financial goals this season! Some of those deals include a $100 bonus for opening a 360 Savings or Checking account, how great is that?! Also, the Capital One 360 Checking and 360 Savings are fee-free and earn interest. All Capital One 360 products are designed to save time and money, with 24/7 availability, whether online or on their mobile app.
So how will you plan on avoiding the January "financial hangover" – let me know any additional tips, and make sure to check out Capital One 360's deals!
I was selected for this opportunity as a member of Clever Girls and the content and opinions expressed here are all my own.