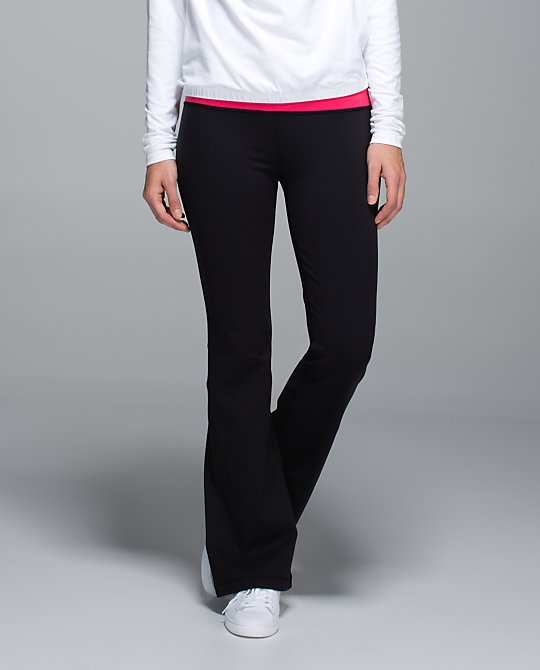 A little bit off the normal subject today, but yet a newsworthy subject perhaps. If you haven't already heard – there is a Montana lawmaker wanting to pass a bill that bans wearing yoga pants in public, to expand the existing indecent exposure law.
Sometimes when I read the news, I just have to move on from it because there are a lot of crazy, negative things going on, but come on. Are you serious? I can't even think this is real because how ridiculous!  I mean don't get me wrong – I totally understand why there are certain indecent exposure laws in place, but yoga pants?! I figure with this bill, you might as well include tight jeans, pencil skirts, and anything I wear that isn't completely loose on my backside. Come on, anyone with any sort of a butt, men included, is going to have an issue abiding to a law that  "gives the appearance or simulates" the buttocks.
And for the love, is this REALLY what he is spending his time worrying about? I don't live in Montana, but I'm going to make an a** of myself and assume that there might be something a little more important than worrying about banning things that might expose someone's "buttocks," and other areas.
Telling people what not to wear is never going to change the issue at hand. We are humans – we have free will. If someone can't control themselves from looking at another human in an inappropriate way – then maybe they need to consider their behavior because I can guarantee I have never put on a pair of yoga pants to run errands in public thinking I would gain any sort of attention. I think most people wear yoga pants to be comfy and be able to move around while running errands, or walking the dog. And I completely understand people choosing to not wear them – I read an article a month or two ago about a woman who didn't want to wear them as a sign of respect for her husband. It's her choice and I'm not one to judge others choices, but this bill saying you can't wear them at all is silly.
So while I try to fathom this, and still hoping this isn't a real thing, I'm going straight home today and putting on my favorite pair of yoga pants. What is your take on this? #ILoveYogaPants
Image via Lululemon