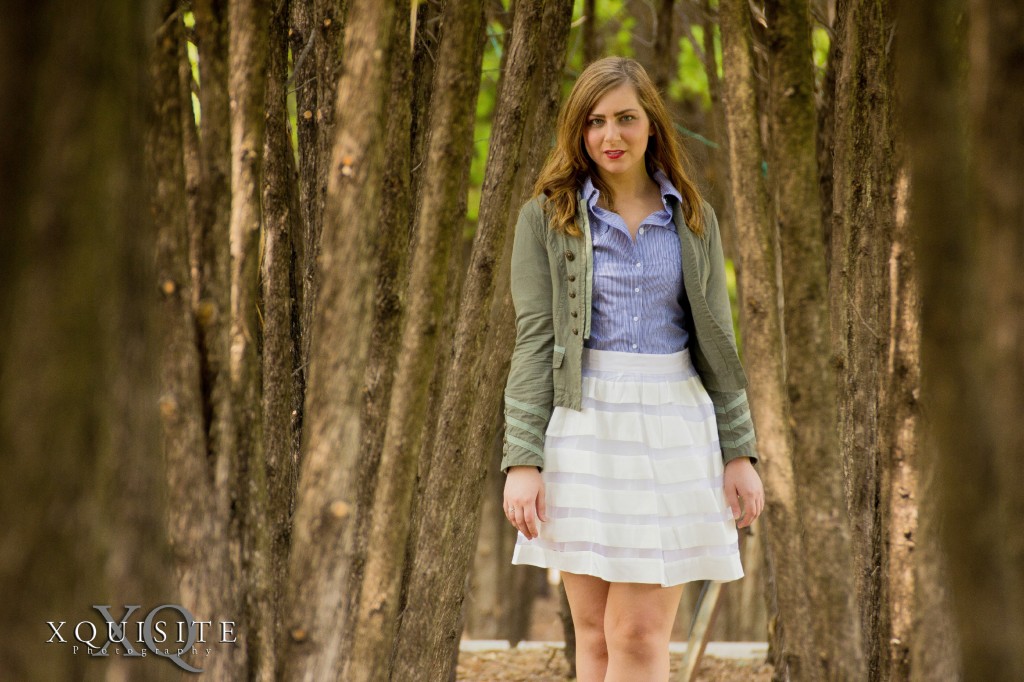 Haha, I tricked you right?! Well these were actually taken in Minneapolis, but at the Sculpture Garden at the Walker Art Center (you know where the famous Minneapolis cherry & spoon are). For the photo shoot with Xquisite, we were planning on getting some shots in the city as well, but found some interesting spots to take photos right at the Walker where we parked! This was the last shoot we did on Saturday and let me tell you it was getting STEAMY hot outside when we were taking these. I realized that planning an outfit with a jacket was a bad idea for 80 degree weather. On the upside, I really like the combination of the army green jacket I found at Plato's Closet with this blue striped blouse I got for a steal at Marshall's. Just from looking at these pictures, you might think I'm in the middle of a forest, rather than a 5 minute walk from tall buildings.
Once again, if you live in the area, make sure to check out Xquisite for your photography needs!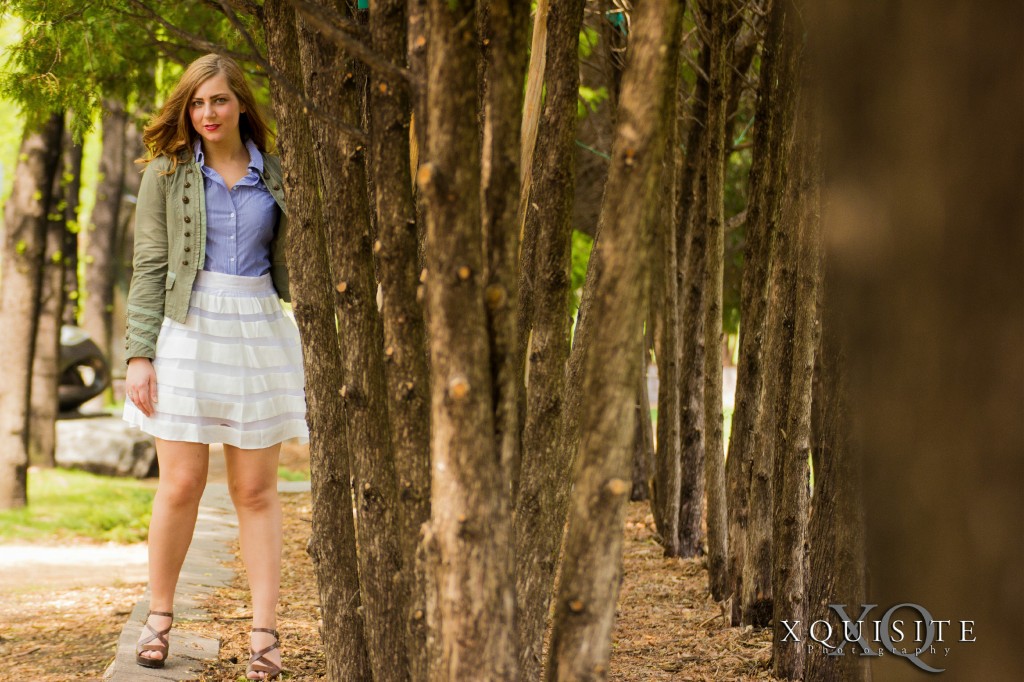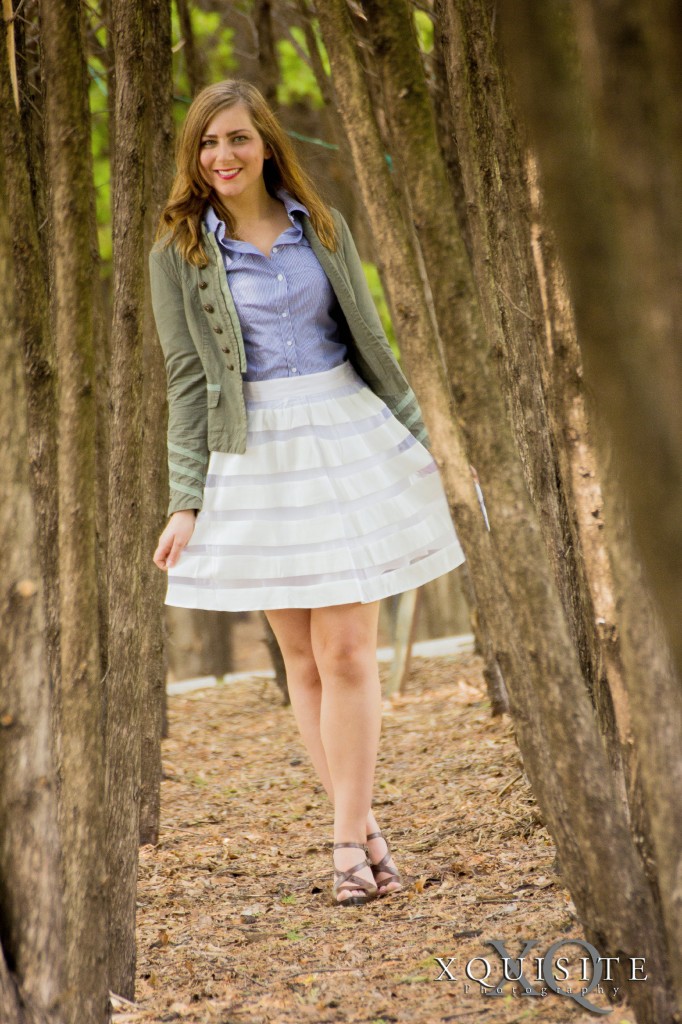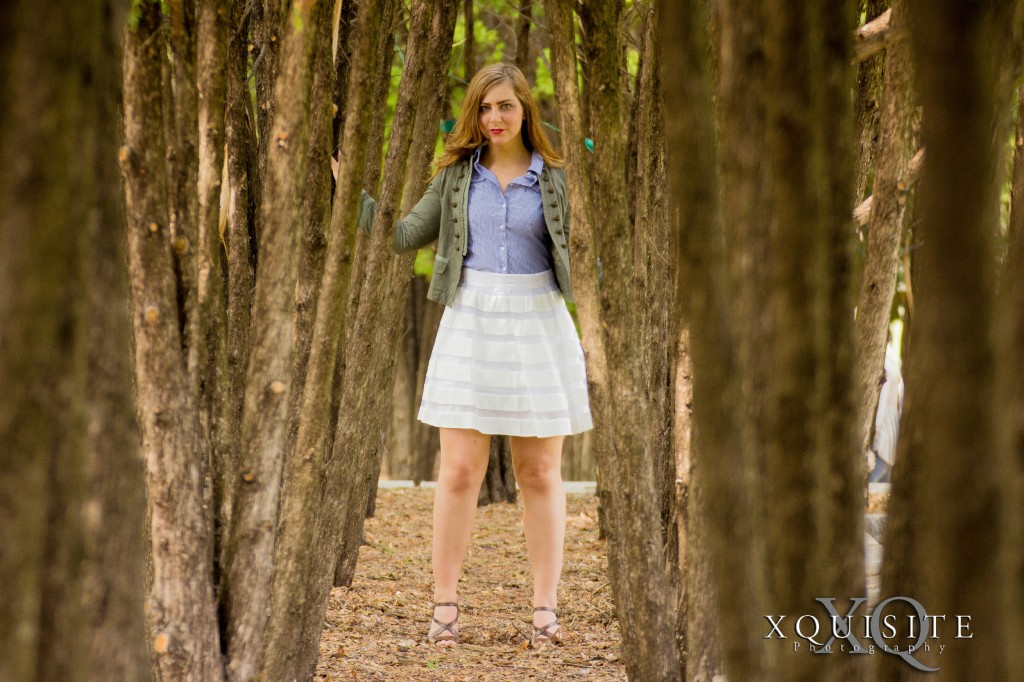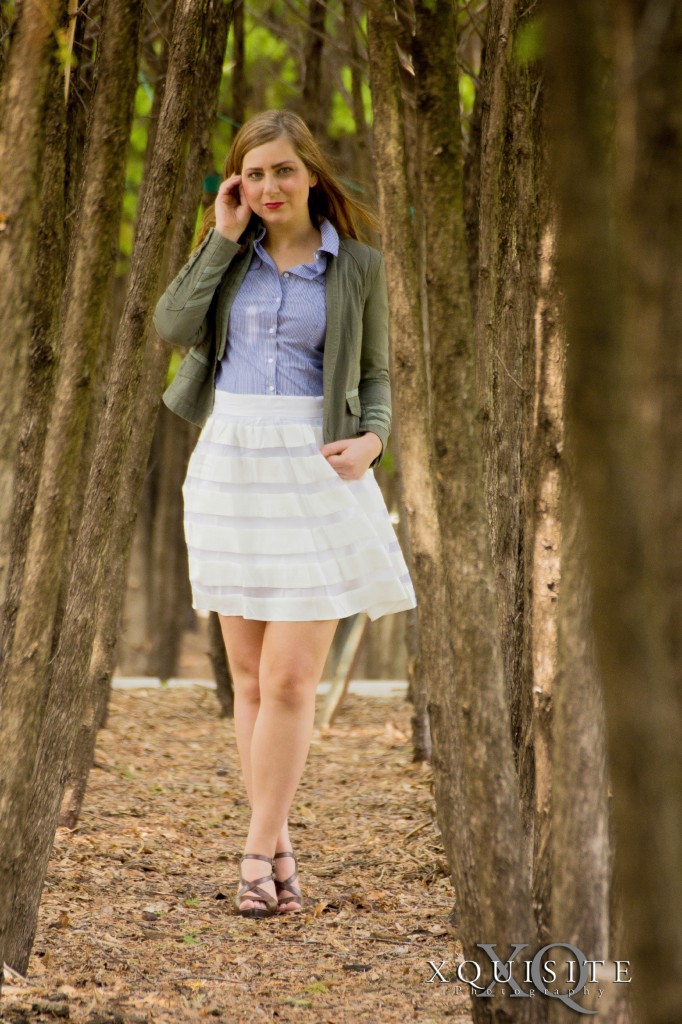 Jacket, Thrifted via Plato's Closet (Similar) :: Blouse, Marshalls (Similar) :: Skirt, Asos (Similar) :: Sandals, Shoe Carnival (Similar) :: Lipstick, YSL Rouge Volupte #17 – Red Muse (Exact)
***All the above photos belong to and are copyrighted by Xquisite Photography.