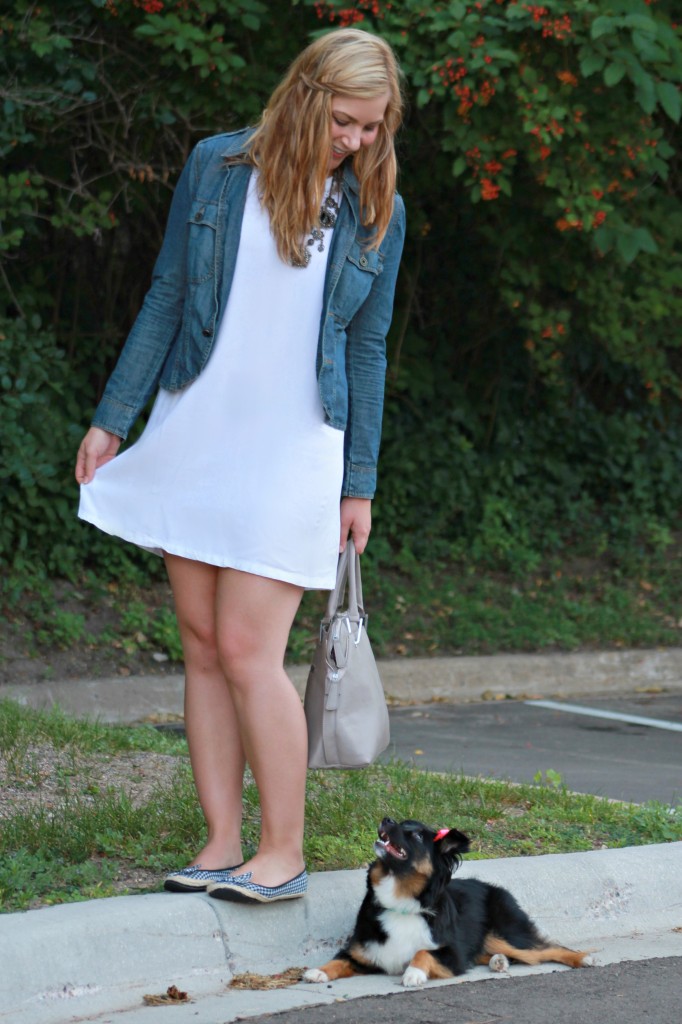 Emma decided to join me today and show you my new Fit in Clouds foldable flats! She really is my little side kick, she follows me everywhere around the apartment and even when she's still hyper she will come lay down by me when I go to bed! Anyway, onto the flats! These flats are perfect to throw in your purse and bring with you everywhere, and like last night, switch from heels to flats for after work. Isn't the pattern super cute?! I love them and will be keeping them with me ALL the time from now on! Oh and I love this jean jacket and white dress I thrifted from Goodwill for less than $10. A couple of great additions to my wardrobe!
Jean Jacket, Thrifted Ralph Lauren via Goodwill (Similar)
Dress, Thrifted via Goodwill (Similar)
Flats, c/o Fit in Clouds (Exact)
Necklace, JCPenney (Similar)
Bag, JustFab (Exact)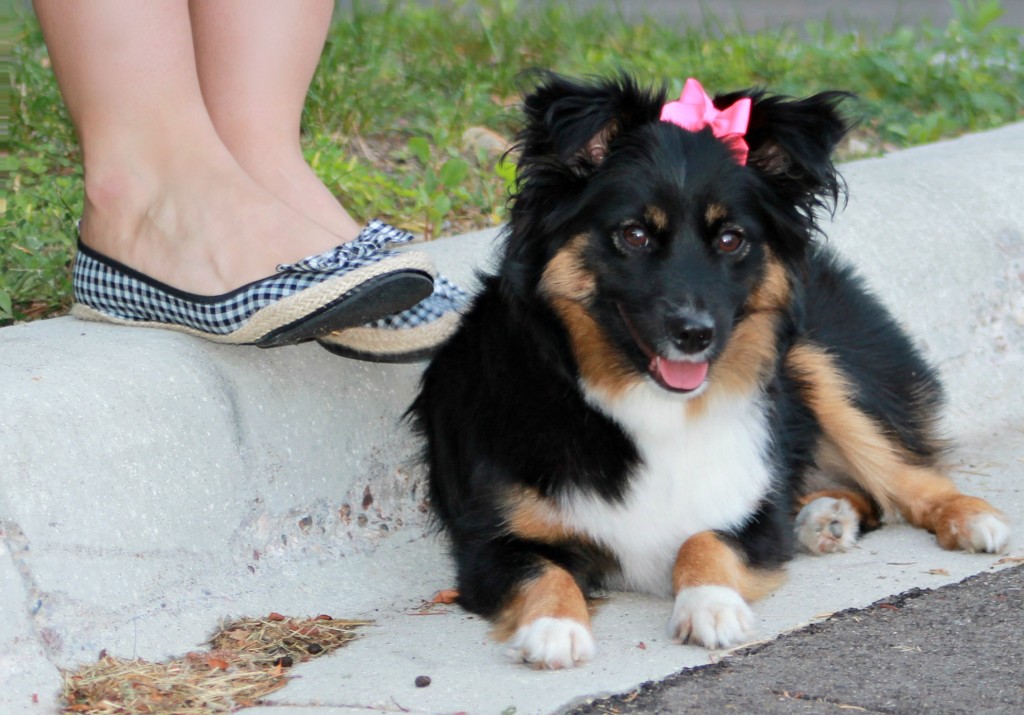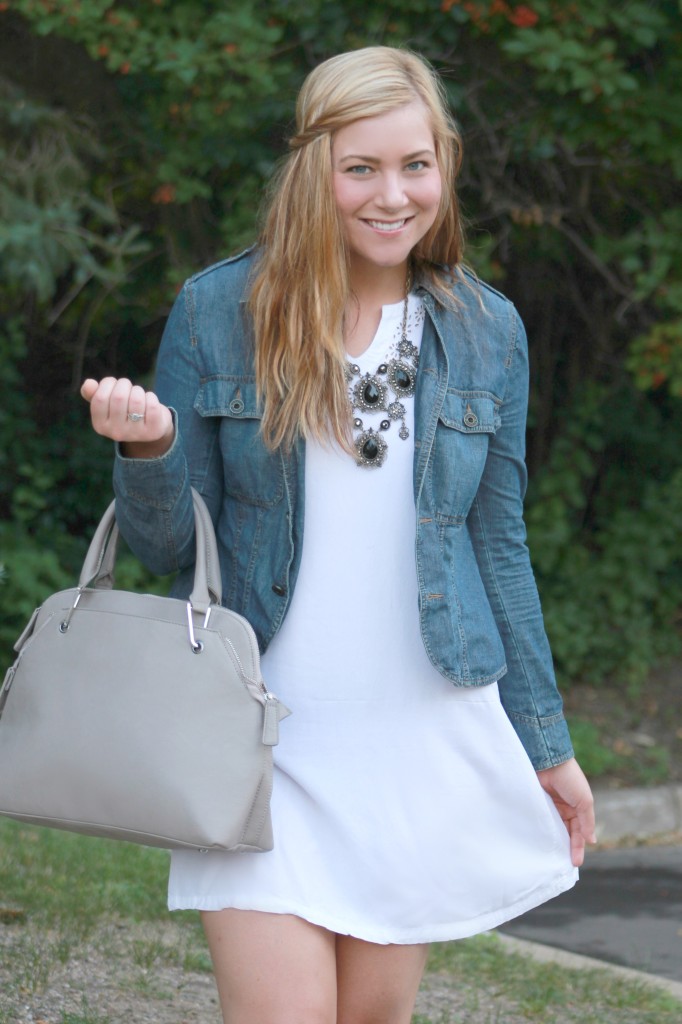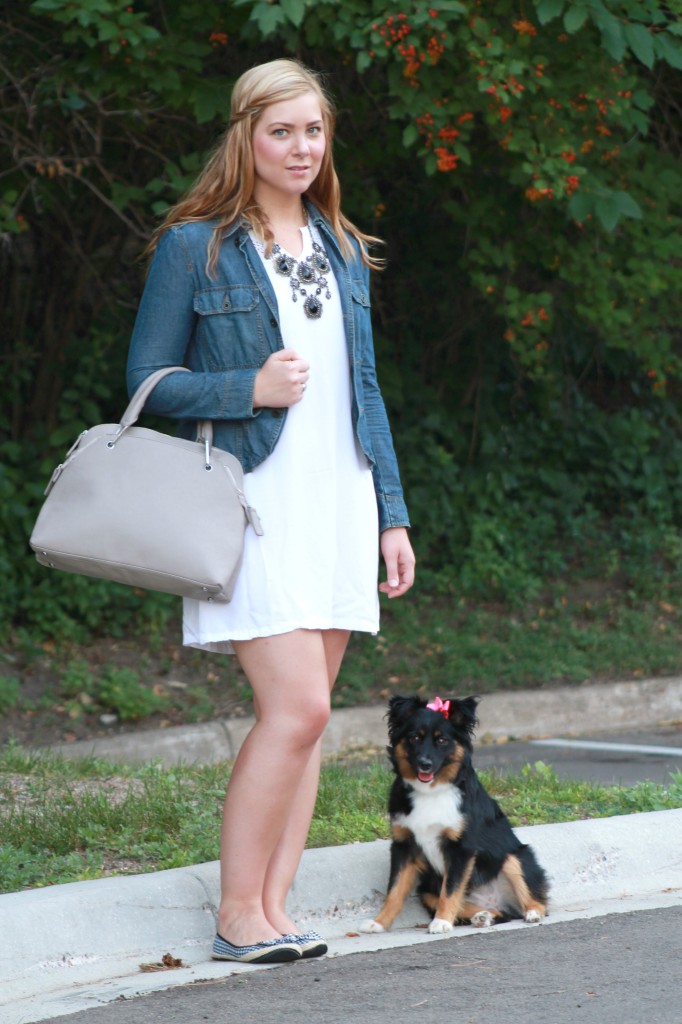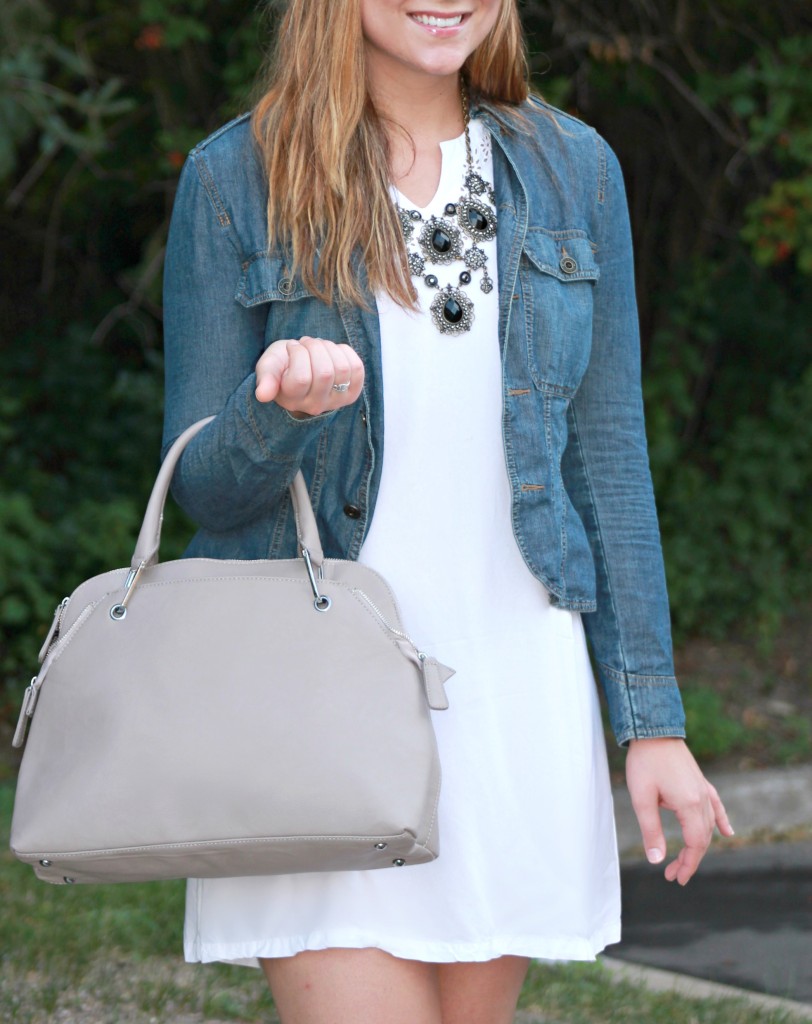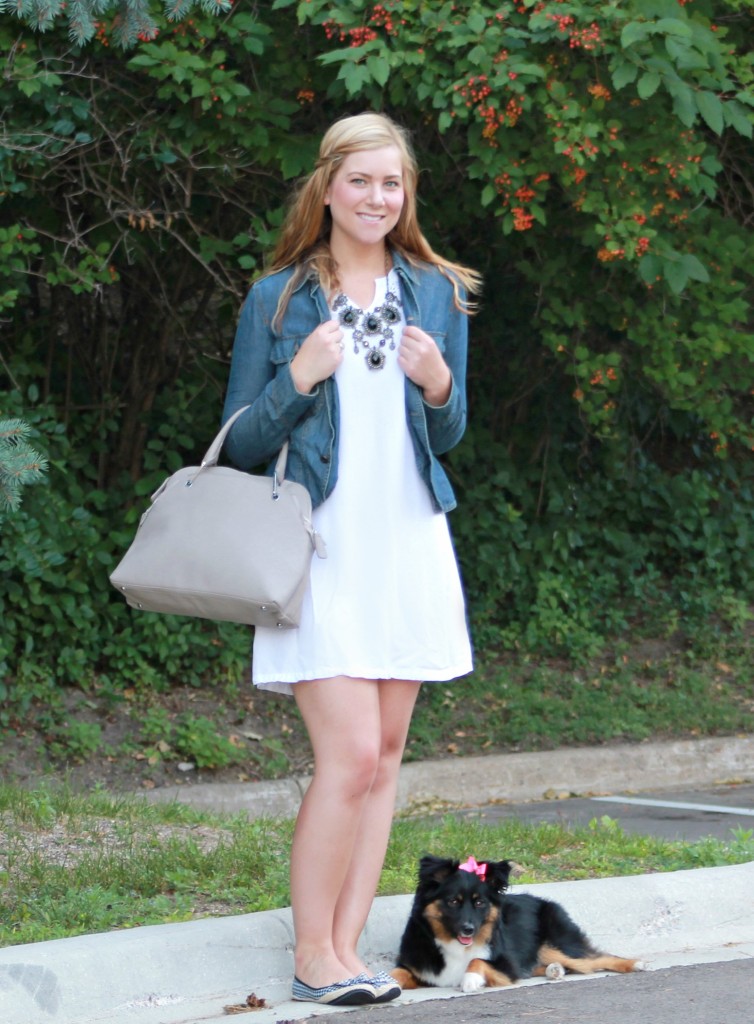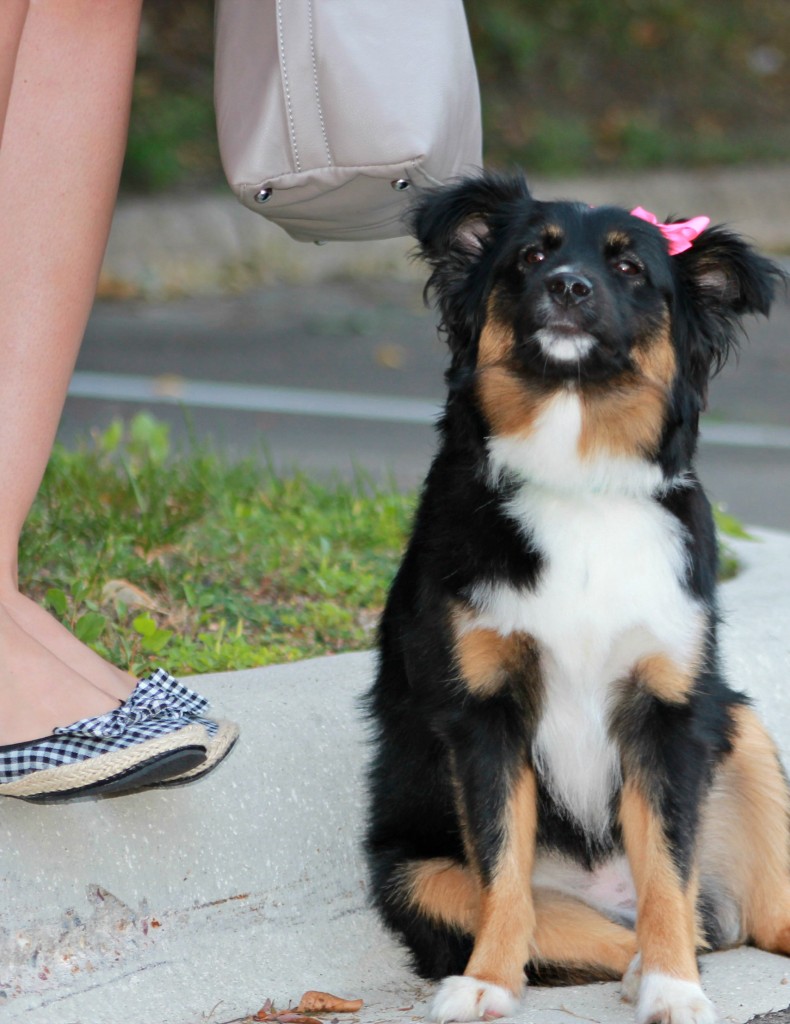 Linking up with Tara from Mix & Match Fashion (who by the way has two adorable mini aussies of her own!) and Sharon from The Tiny Heart!