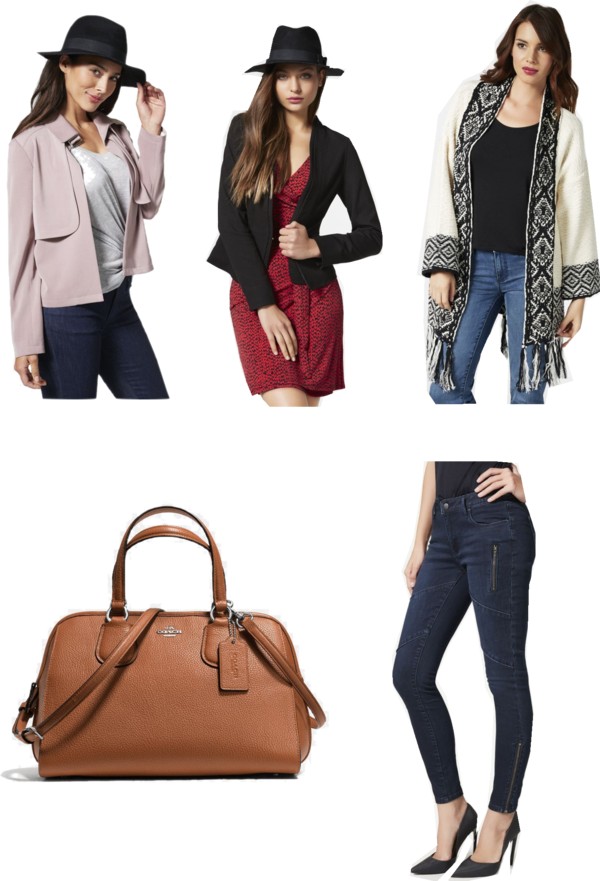 I'm a little bit behind on blogging, but promise I have a good excuse! Over my trip to California, I got engaged! We just got back late Wednesday night and have been catching up at home in the meantime. I can't wait to share the proposal story and start to wedding plan. Anyway – since it was my birthday month, I did a little more damage than normal, but not too much! I saved most of my money this month for our trip to California, but between the engagement and my birthday, I think I only paid for a couple things. Our friends and people out there were SO sweet. Free drinks, free champagne, free desserts, all equaling an amazing time. Here are the details of what I bought, including some amazing steals from JustFab's sale!
Trench Blazer – JustFab, $10
Double Layered Lapel Blazer – JustFab, $15
Printed Fringe Sweater – JustFab, $15
Coach Handbag – Coach, on sale in store $150
Zipper Moto Skinny Jeans – JustFab, $15
 Total: $205
Not too bad considering it was birthday month! I mentioned in my last budget post, I was wanting to save up more money per every few months to buy nicer pieces to add to my closet. That is certainly still part of my plan, but I want to budget even less than I originally thought, now that much of my savings will go to wedding planning, honeymoon, etc.
So how'd you do this month? Linking up with budgeting bloggers!