Depending on where you live or where in the world you want your wedding, outdoor weddings can be very popular. During the warm summer months especially, it can be hard to walk through certain parks or venues without seeing a bride. Some people will even brave the cold to get the wedding of their dreams outdoors, whether that is Millennium Park in Chicago or Central Park in New York City. But other than the weather, there are some other drawbacks. Have you thought about an outdoor wedding before? Do you think it would be for you? Here are some of the pros and cons to think about.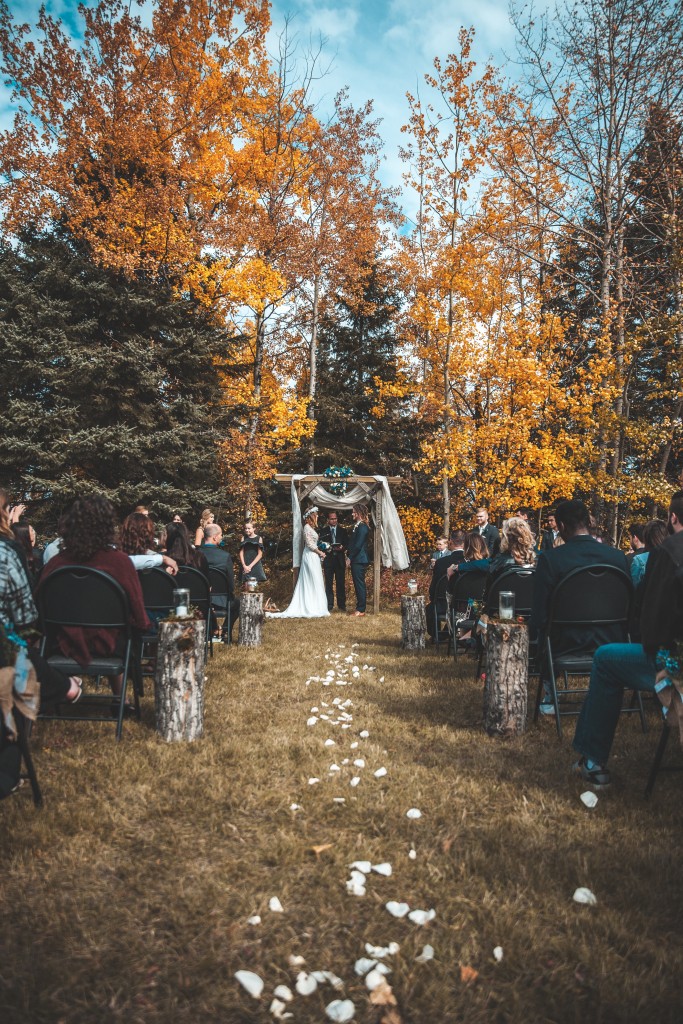 Pro – You Can Do It Anywhere
One of the biggest pros about outdoor weddings is that you can get married pretty much anywhere. Fancy getting hitched in your backyard? Then there is going to be very little to stop you. You can choose the kind of place you want (for example, family-friendly or intimate), so it can be catered to fit your wants and needs.
Con – Making It Legal
This will depend where you live or if you're choosing to get married abroad, as some countries will only let you get married in a physical building. Places like the UK, for example, has to see you sign the legal documents in a building, which means you can't do the legal bit outdoors. Which is why you might choose a venue with a license like this one here, and then do part of the reception or meal outdoors, for instance. So that is worth checking before you book anything.
Getting married on the beach or in a beautiful woodland? Then you have very little to think about when it comes to decor. You can use the natural colours of your surroundings to decorate and compliment the wedding party, as well as make for some really stunning photographs. So the setting up of the photos and decor can be quite low cost.
Con – Spiralling Cost
There are some aspects of a wedding outdoors that can be quite low cast (like decorations, for example). But there are other aspects that can get quite costly quite quickly. Take, for example, a wet-weather plan. You might need to get a marquee set up, as well as looking into electricity for lights, music, and microphones. And unless you are doing it all yourself, there can be hidden charges for caterers to bring food to where you'll be, especially if it is a little out of the way.
Pro – Availability
The good news with the great outdoors is that you generally, don't need to book. If it is someone's land, then you may need to book and rent it out. But in parks, woods, and backyards, it is likely that you won't need to book. You might not get too much privacy, but you can do it wherever you'd like.
Have you ever considered an outdoor wedding before? It would be great to hear what you think, especially if you have had an outdoor wedding yourself.
Photo by Redd Angelo on Unsplash