Life is short… that's exactly why you don't mess around when it comes to the great unknown. You aren't above consulting the stars to pick that perfect wedding date, when to ask for a promotion or even what time of year to take your annual girls trip. If horoscopes are your crystal ball fix to leading your best life why not read the signs when it comes to planning your fall wardrobe? Embrace the celestial goddess within and let the stars be your guide when it comes to dressing for your sign this fall.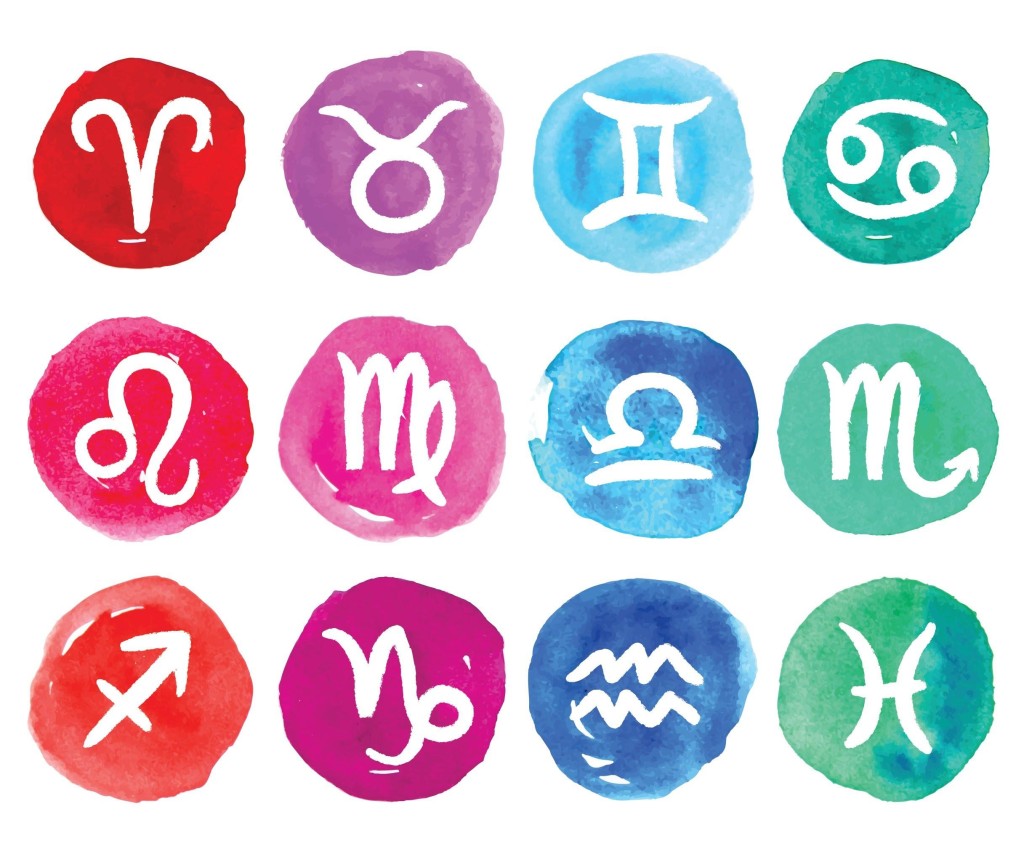 Aries (March 21-April 19)
Aries make great leaders and are bold, independent and (dare we say) can run a little hot. They might be passionate when it comes to a worthy fight but what they lack in anger management they make up for in loyalty, generosity and good humor.
What to Wear
Make a statement with bright colors and bold patterns this fall. With a killer confidence like yours there's almost no look you can't pull off – so go ahead and try that cute and sexy romper on for size.
Taurus (April 20-May 20)
A Taurus woman is patient, lovable and sympathetic, so if you need a shoulder to cry on then Taurus is your gal. Just don't ask her to change things up like it ain't no thang or you might get hit with one helluva stink eye. She may be stubborn and a little uneasy when it comes to change but if you manage to win her over then you have a fan for life.
What to Wear
Stay in your color comfort zone this fall with calming blues, earth tones and neutral colors. Add a subtle pop of color into your look by way of cute shoes or statement accessories. Stick to well made classic wardrobe pieces that can be worn on repeat like a structured jacket or little black dress that always has you looking great.
Gemini (May 21-June 20)
Queen at multitasking, a Gemini's work is never done and there's always something (or someone) new that needs her attention. No doubt an ambitious beauty, she may be a wordsmith when it comes to great conversation and friendly banter but her soft spot for good gossip will get her in trouble on occasion.
What to Wear
Often the center of attention, Gemini gravitates toward brighter colors like yellow, orange and magenta. Bust out of the drab and gray monotony of your office and wear a bright t-shirt dress to work. Just remember to balance this vibrant piece with more subtle tones of black or beige to ground your perfect, peppy look.
Cancer (June 21-July 22)
Keeper of all the secrets, nobody makes a better friend than a Cancer. She may be averse to confrontation but if you need an unwavering friend to hold your hair after a night of drinking and then check on you in the morning after you (hand to face) remembered everything from the night before then she's your gal.
What to Wear
Not one to step outside of their comfort zone, Cancers prefer a put together look in the classic shades of white, silver or pastels. Show off just how lady-like you can be with a beautiful short white dress styled up or down for whatever event your classy self is required to attend.
Leo (July 23 – August 22)
A natural lioness, a Leo is a woman who exudes true confidence no matter what she's setting out to accomplish. But, alas, even lions get hurt in the wild and sometimes she lets her sensitivities get the better of her.
What to Wear
You aren't one to accept anything but the best in life and that is a standard you bear proudly in your style choices as well. Hunt down only the best of attention in a bold colored shift dress. Embracing your flair for the dramatic and sticking with colors like red, gold and black won't help you stand out from the pack.
Virgo (August 23 – September 22)
A smart woman through and through, Virgos aren't playing any games. They can see the forest for the B.S. and they're not one to take anything with a grain of salt. But once you win her over, you can't shake her.
What to Wear
A smart woman deserves a well-conceived look and that's why you tend to stick to chic and smart monochromatic looks to get you through those power meetings. Embellish your tailored look by adding some bold patterns into the mix this fall like chevrons, stripes or (yes, we're serious) animal print. A pair show-stopping patterned shoes can add a whole new level of "It girl" to your already impressive resume.
Libra (September 23 – October 23)
If a Libra tells you you're beautiful then you better believe it because, with the soul of an artist, this is one sign that knows what true beauty really is. Their gift for diplomacy is a definite pro in a stressful 'he said/she said' situation and their eagerness to see an argument from all sides often makes them well liked and valued in their circles – even if they do bail unexpectedly for a more exciting offer on occasion.
What to Wear
It's no secret you enjoy the finer things in life and your closet might as well be a performance piece of walking street art. You value fine fabric, vibrant colors and well made clothing that will make everyone stop and notice. Paint your personal canvas in warm pinks, blues and whites and invest in a gorgeous and elegant lace dress for that inevitable gala/premier/fundraising banquet that will gladly give you the spotlight.
Scorpio (October 23 – November 21)
Scorpios are great under pressure and let the passion they feel for their work (and play) drive them through to the finish line of success. Unfortunately, with great passion comes great responsibility – as in, don't go getting jealous every time someone else has something you really, really want.
What to Wear
You're not easily shaken (or stirred) and you wear colors that exemplify just how cool, calm and carry-on-able you are in any situation. Deep blues, gem tones and blacks are an ideal color scheme for the sense of mystery and sex appeal you exude. Wear a pencil skirt and knee high boots to work and we're pretty sure everyone will be whispering about who the new powerhouse in the office is.
Sagittarius (November 22 – December 21)
A Sagittarius isn't about to be held back. You can definitely count on her doing her own thing – even if that's all you can count on. She may not be the friend that will wipe your tears when you're ugly crying about your newest breakup, but when you're ready to laugh about how dumb your ex is then Sagittarius is your girl.
What to Wear
You are up for anything, so the last thing you need is a restrictive wardrobe holding you back from whatever adventure awaits. Comfort is key for you this fall, which is why you need to invest in a good pair (or three) of stylish jeans. Pair them with your preferred neutral palette of peaches, whites and beige and you'll be ready to slip off into the sunset at a moment's notice.
Capricorn (December 22 – January 19)
A Capricorn is a gentle soul with a soft touch and an intense loyalty for her true friends. A healthy dose of ambition with a calculated ability to follow through on her intentions may be her strongest attribute but this sweetheart can cripple under the doubt of her biggest critic – herself!
What to Wear
Let that ambitious drive guide your wardrobe and stick with the tailored pieces you love so well. Sleek blazers, jackets and trousers are always a stylish look for this classy chick and that good-natured personality of yours will thrive behind rich colors of green, indigo and black. Sophistication looks good on you. It's time to ditch those pesky insecurities and accept the fact that you're gorgeous. Case closed.
Aquarius (January 20 – February 18)
Thanks to her clever wit, caring heart and positive thinking, every age is the age of Aquarius. She is a funny lady who's not afraid to speak her mind – even at the risk of offending the less woke.
What to Wear
Show off your eclectic self with vibrant colors and bold patterns. Think electric blues, rich goldenrod, and bright reds and purples to bring out the best of your winning personality. A striking maxi dress and a bit of bling might grab your date's attention, but it'll surely be your unwavering wit that leaves him speechless.
Pisces (February 19-March 20)
Full of compassion and empathy for others, a Pisces woman is someone everyone wants to hang with. Her artistic flair and gentle, trusting nature keeps her mind open and free of judgment for anything new life throws at her – which also means she can be taken advantage of if she's not careful.
What to Wear
You are a romantic at heart and enjoy being open to the possibility of love in the world. Lean in to the warm and fuzzy of your fantasies and wear softer colors this fall in the way of lavenders, pale blues and dusty pinks. And as much as everyone enjoys a pretty new dress to turn a few heads, remember to show a little love for what's underneath your dress too. Smooth those love lines with a pair of Spanx leggings underneath your favorite look and get ready to win some hearts (and break a couple too).