Well I have once again been a "horrible blogger." I don't really know what I mean by that except that I was hoping to be to a regular posting schedule this week, but I am sticking to my goals and starting next week! In the mean time, I thought I would share some iPhone snapshots of outfits AND a couple from Instagram that I've been wearing lately.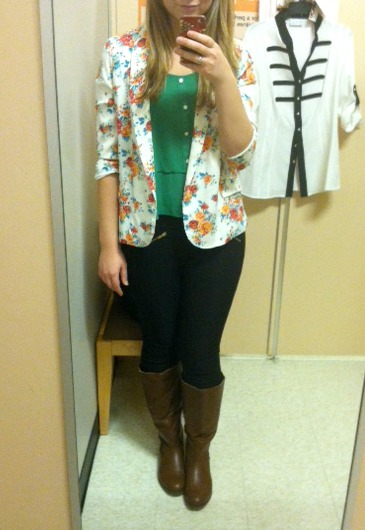 Back in November I was busting out this floral blazer. It is okay to wear floral print in the winter right? (Boots available here)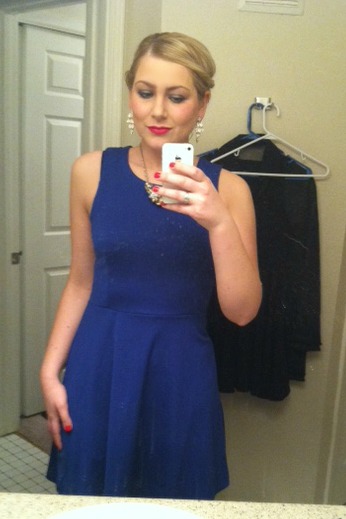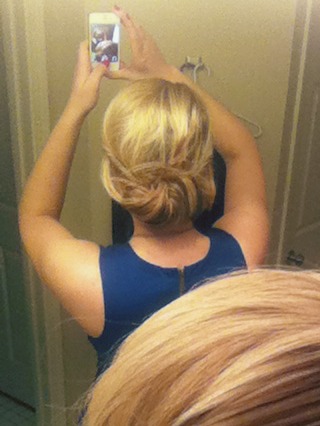 This was my New Year's Eve look! I went with a really simple dress that I purchased from Old Navy on Black Friday. We weren't doing the typical going out thing, so I wanted to look nice, but not overdo it (plus I'm saving the sequins for Vegas)! I also loved how I did my hair… I NEVER do my hair differently, it is always straight or curled, so it was fun to try something new (thank you YOUTUBE) and keep my hair out of my face.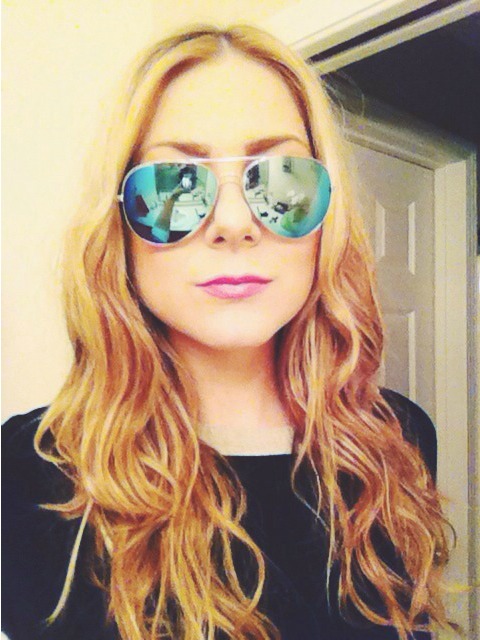 My most recent purchase from Nordstrom Rack! A pair of Betsey Johnson mirrored aviators. I still have my eye on the Ray Ban pair, but these are pretty nice too.
P.S. My posting schedule I am hoping to do two outfit posts a week and one video on YouTube, which might be a makeup tutorial, product review or thrifiting tips. Have you seen my first makeup tutorial? You can find my YouTube channel here.
Hope you enjoy the rest of your week! It is hump day after all, so we are almost there!
Linking up with Vodka Infused Lemonade!